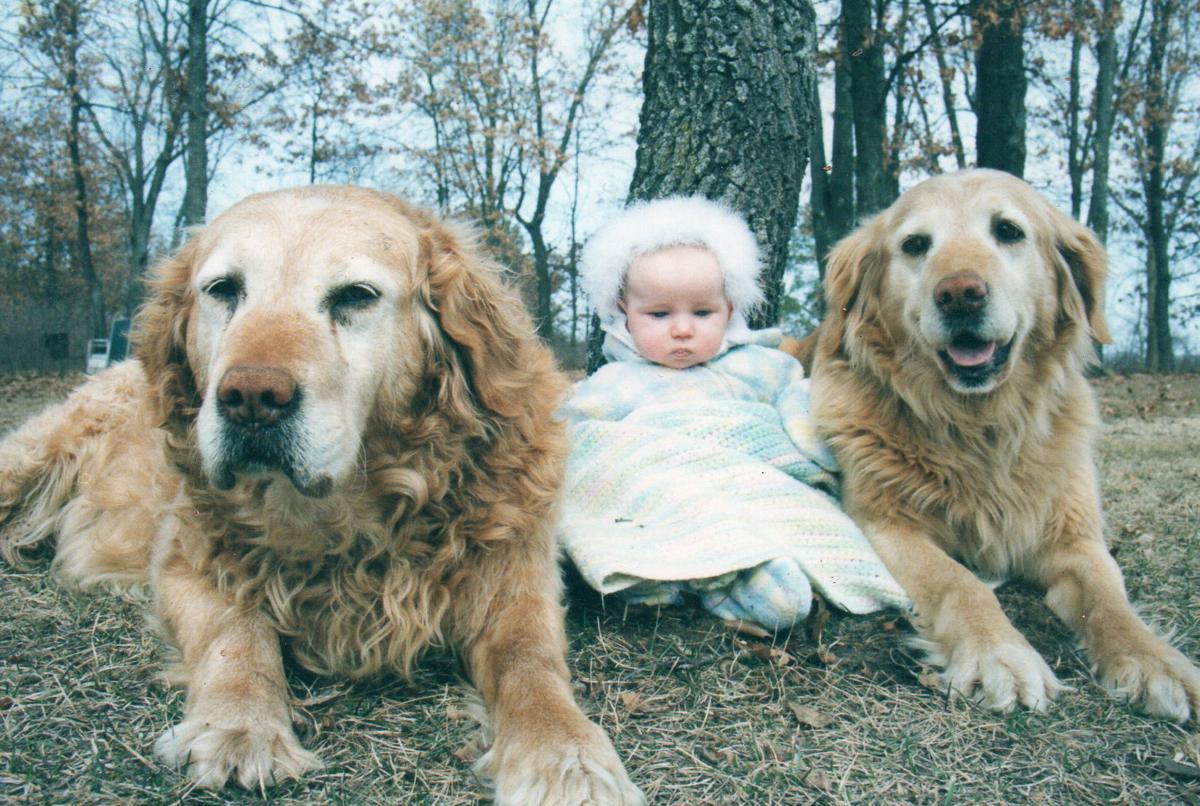 Three weeks ago today, I followed my 18-year-old daughter Selina Walters to UW-Stevens Point, helped her move into her dorm, and drove home to an empty house for the first time since 1997. As many of you know, Selina's entire childhood was a regular part of this column.
The weekend after Selina moved out, I was at my 40th high school class reunion and two classmates told me I should do a column on Selina, so here it goes.
When Selina was in her mother's womb, I used to talk to her all of the time. When Selina was born, I was there, and at first everything was going well, and then it wasn't. It was determined that Selina was breached, and the doctors and nurses became very serious.
When Selina was born we looked at each other's eyes amidst all of the stress and I swear to God she smiled within 10 seconds of being born. I gave Selina the nickname of "Goof" right then and there and it stuck her entire life.
Selina grew up in a canoe, and like her dad, likes to paddle more than listen to a motor. Though she was in a canoe at 3 months of age, her first dad-daughter trip was on the Chippewa Flowage. It was April, she had just turned 2 and was eager to test her new paddle.
Our agreement was that in order to go, she had to use an outhouse, which she mastered. On day one, it was maybe 50 degrees. I had a rope that was maybe 20 feet long tied to her life jacket, and she was up front, kind of paddling when she lost her balance and was now floating behind our canoe in very cold water.
I pulled on the rope expecting to see her balling her head off in the frigid water, but she wasn't. When I got her in the canoe she started balling, and when I asked her what was wrong, she pointed to her paddle, which I would have lost had she not remembered it. She never said a word about the cold.
You have free articles remaining.
Selina would winter camp, deer hunt, duck hunt and cross-country ski. I cannot remember one time hearing that she was cold.
When she was 3, we were camping, and she fell out the side door of our minivan. It was an ugly fall, but she got right up and said "Daddy, I am OK." In reality, the next day she woke up in immense pain. I took her to the doctor and we found out her arm was broken and the arm had to be reset. Once again, she did not cry.
I took Selina to her first day of school and right then and there made the decision that I was going to volunteer in her classroom. I did just that, once a week, where I taught outdoor stuff to her entire class for five years. The year I stopped is the year that I came up with the idea to start Kids and Mentors Outdoors.
Selina excelled in school, and was big on spelling bees and statewide speech competitions. She always wrote her owns speeches, and together we refined them as I was her audience and constructive critic.
She followed this narrative all the way until her last month in school, when for the second year in a row, she made internationals for DECA, and was the president of her chapter.
Selina was never a gifted athlete, but I always taught her to enjoy herself no matter what, and support her team and school.
Something that really helped her in many ways was volunteering. At Necedah High School, they have a club that is called the 300 Club, and to get in it, you have to volunteer for 300 hours and it must be documented. Two kids made the 300 Club this year, and Selina was one of them.
Doug Staller was the Necedah National Wildlife Refuge manager when Selina was a freshman. I took Selina to the refuge for a prearranged meet and greet. From that moment, these two were friends, and she began volunteering at the refuge, and I believe it was those experiences and the thousands of experiences that we shared together, that inspired Selina to obtain an education in environmental sciences with the thought of becoming a wildlife biologist and possibly the manager of a national wildlife refuge someday.
The two weeks before Selina left for Stevens Point were really hard for me, as they are for all parents, but when I look back at the chain of events over the last 19 years, I would not have changed a thing.