After a stormy Monday, southern Wisconsin will see a quiet Tuesday, but could see more thunderstorms on Wednesday, according to forecasters.
While severe thunderstorms were forecast Monday that could produce tornadoes, no damaging severe weather was reported.
Severe weather is not unusual in the Southern Plains in October, said Chuck Hodges, senior meteorologist with the National Weather Service in Tulsa, but Sunday's storm "was kind of more of a spring setup," he said. "We had unusually high moisture and a very, very strong weather system that came through."
Tornado warnings and reports of damage popped up across Oklahoma beginning Sunday afternoon, and survey crews with the weather service will head out Monday to determine how many tornadoes struck, Hodges said.
A possible tornado hit the Tulsa suburb of Coweta late Sunday causing significant damage to a high school, homes and a gas station, news outlets reported, and Coweta Public Schools classes were canceled Monday.
"The current weather pattern is loaded across the nation," AccuWeather chief on-air meteorologist Bernie Rayno said.
The potential for severe thunderstorms capable of producing high winds, hail, flash flooding and isolated tornadoes during Tuesday afternoon and night extends across central Texas to northern Nebraska, eastern Kansas and western Missouri and includes the metro areas of Dallas; Oklahoma City; Wichita and Topeka, Kansas, and Grand Island and Lincoln, Nebraska.
This new storm will take a northeastward track that is similar to the Sunday-Monday storm as well so that a large part of the Mississippi Valley and Midwest, including Chicago, may face severe weather on Wednesday or at least the potential for heavy, gusty thunderstorms.
"This will be the second storm in a few days to bring drenching rain and will go a long way toward easing drought conditions in the region," AccuWeather senior meteorologist Brett Anderson said.
In Madison on Tuesday, look for cloudy skies, a high near 67 and west winds around 10 miles per hour, the National Weather Service said.
After an overnight low around 55, Wednesday's forecast features a 70% chance for showers, with storms possible after 4 p.m., and rain totals of less than a tenth of an inch, except higher amounts possible in any storms that may develop. Skies should be mostly could, with a high near 68 and southeast winds at 5 to 10 mph increasing to 10 to 15 mph in the afternoon and gusting as high as 30 mph.
Overnight Wednesday into Thursday, there's a 40% chance of showers and storms before 1 a.m., as the low falls to around 54.
Thursday should be mostly sunny, with a high near 70 and southwest winds around 10 mph.
The Weather Service said chances for showers return at 30% Thursday night and Friday, with quiet weather for the weekend.
Skies over Madison should be partly sunny Friday, and sunny Saturday through Monday, with highs near 60, 58, 61 and 65, and lows Thursday night through Sunday night around 47, 42, 42 and 41.
27 Storm Track meteorologist Max Tsaparis forecasts scattered showers developing late morning to early afternoon Wednesday, and isolated showers possible Thursday night into Friday.
Tsaparis said highs for Madison Tuesday through Monday should be near 66, 68, 70, 62, 59, 64 and 67, and overnight lows around 53, 53, 52, 43, 42 and 42.
Monday's high in Madison was 67 at 4:02 p.m., 5 degrees above the normal high and 17 degrees below the record high of 84 for Oct. 11, set in 1928.
Monday's low in Madison was 60 at 12:15 p.m., 18 degrees above the normal low and 37 degrees above the record low of 23 for Oct. 11, set in 1967 and 1987.
This month has been the warmest October on record through the first 11 days for both Madison and Milwaukee. Madison's average temperature has been 66.9 compared to a normal of 53.7, while Milwaukee's average temperature has been 68.6 compared to a normal of 56.8.
Officially, 0.45 inches of precipitation was recorded at the Dane County Regional Airport on Monday, boosting Madison's October total to 1.04 inches, 0.02 inches above normal. For meteorological fall (September through November), Madison now has received 3.38 inches of precipitation (rain plus snow converted to liquid), 1.07 inches below normal. For the year, Madison has received 19.97 inches of precipitation, 11.56 inches below normal.
Madison's record precipitation for Oct. 11 is 0.96 inches in 1983.
From the archives: Deadly tornado leveled Barneveld in 1984
Barneveld aerial, 1984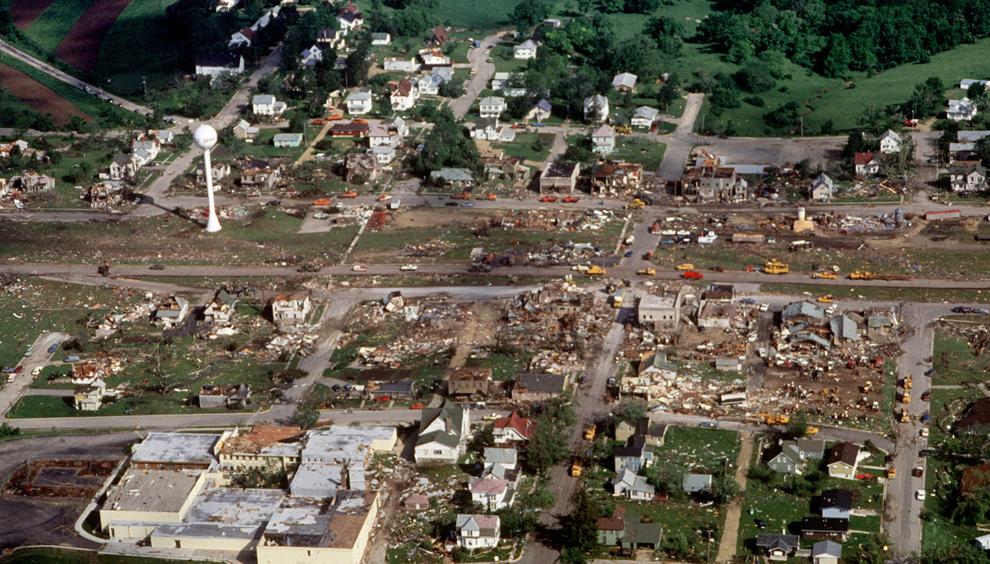 Barneveld car lot, 1984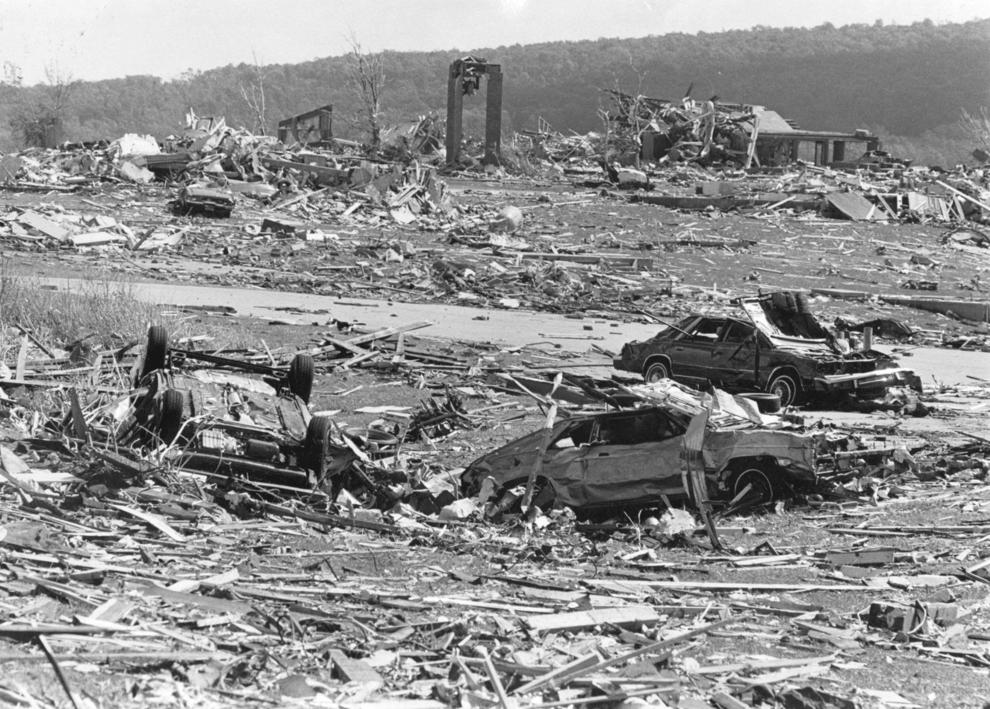 Lutheran church in Barneveld, 1984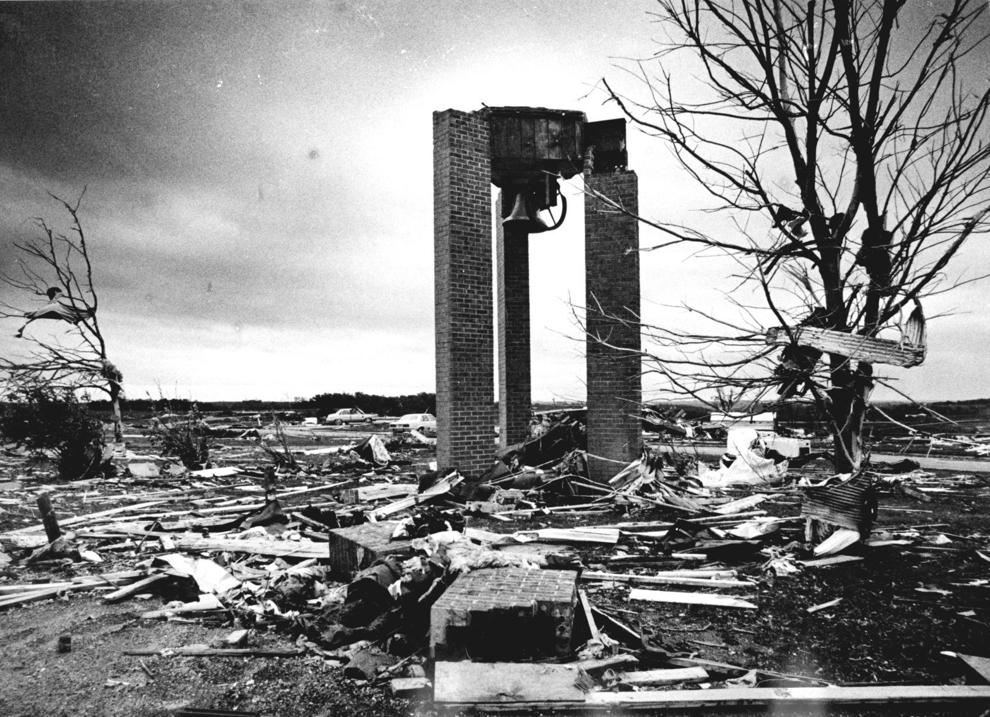 Barneveld tornado wreckage, 1984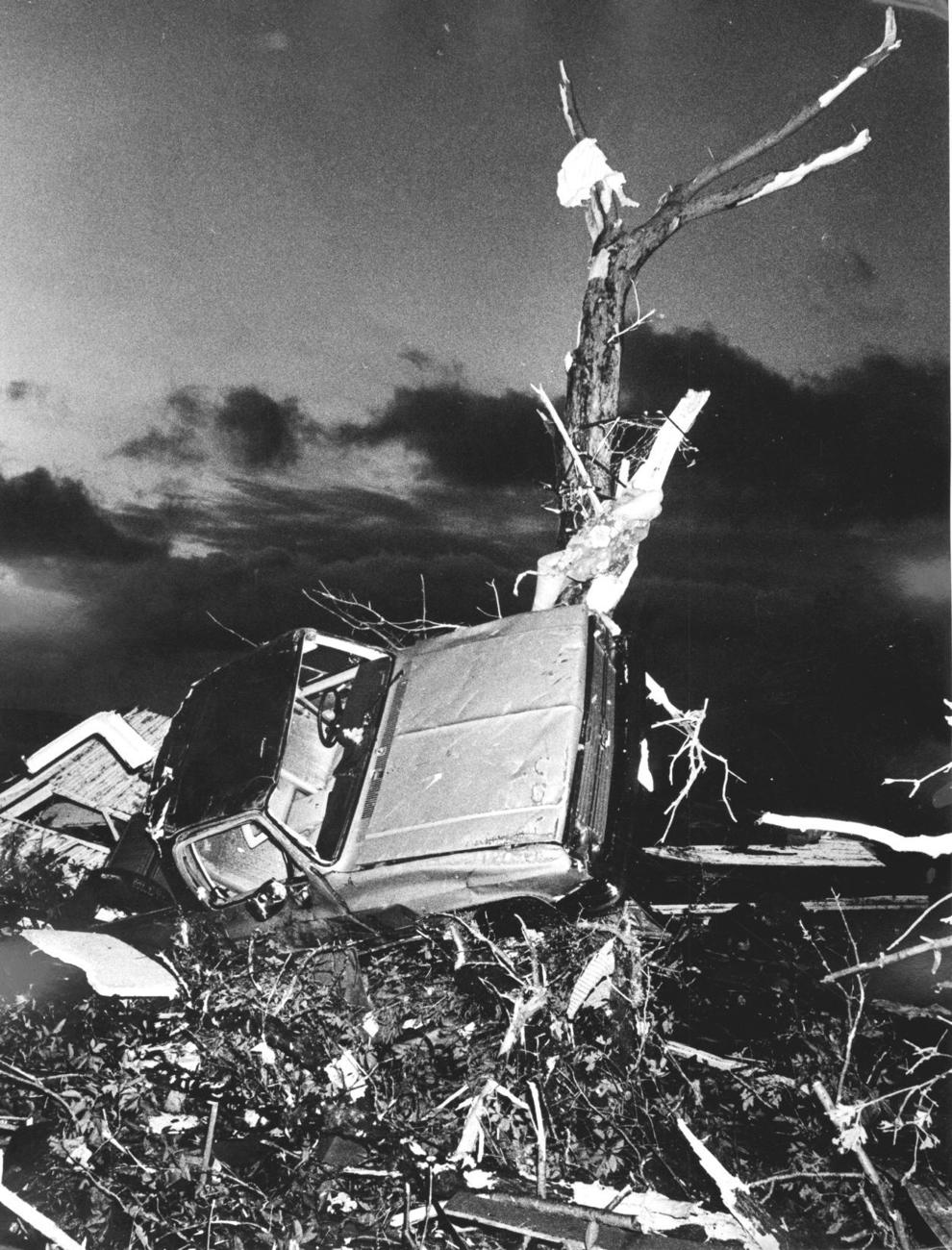 Barneveld tornado, view of downtown, 1984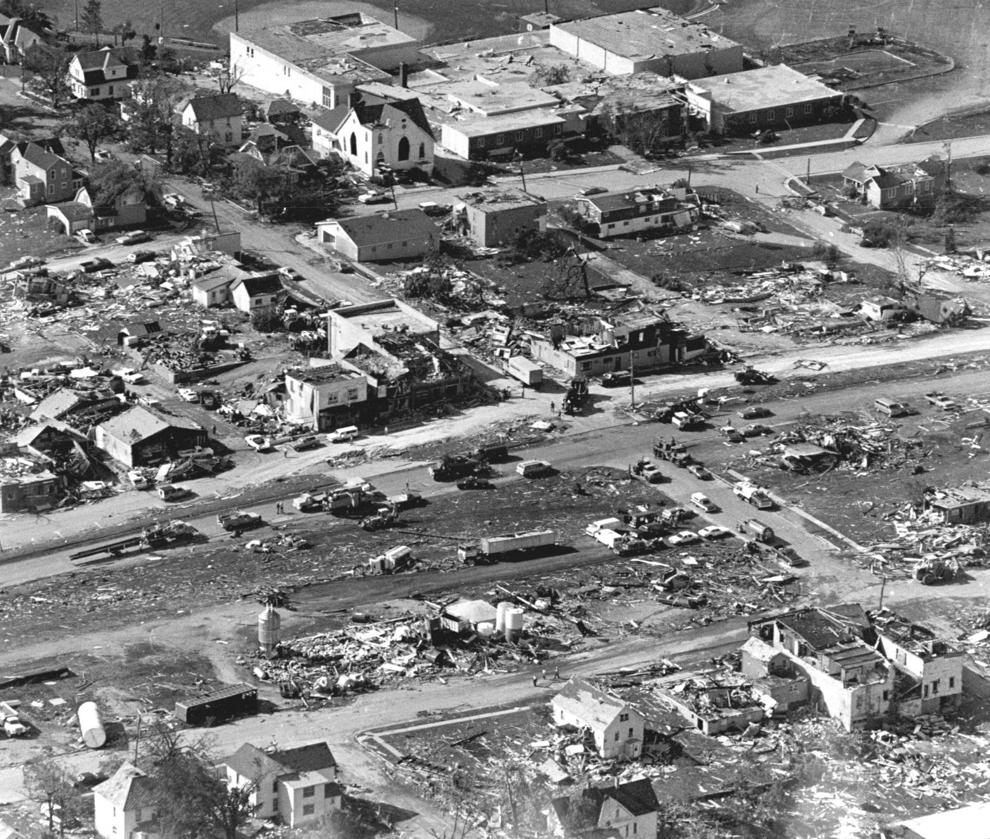 Barneveld aftermath, 1984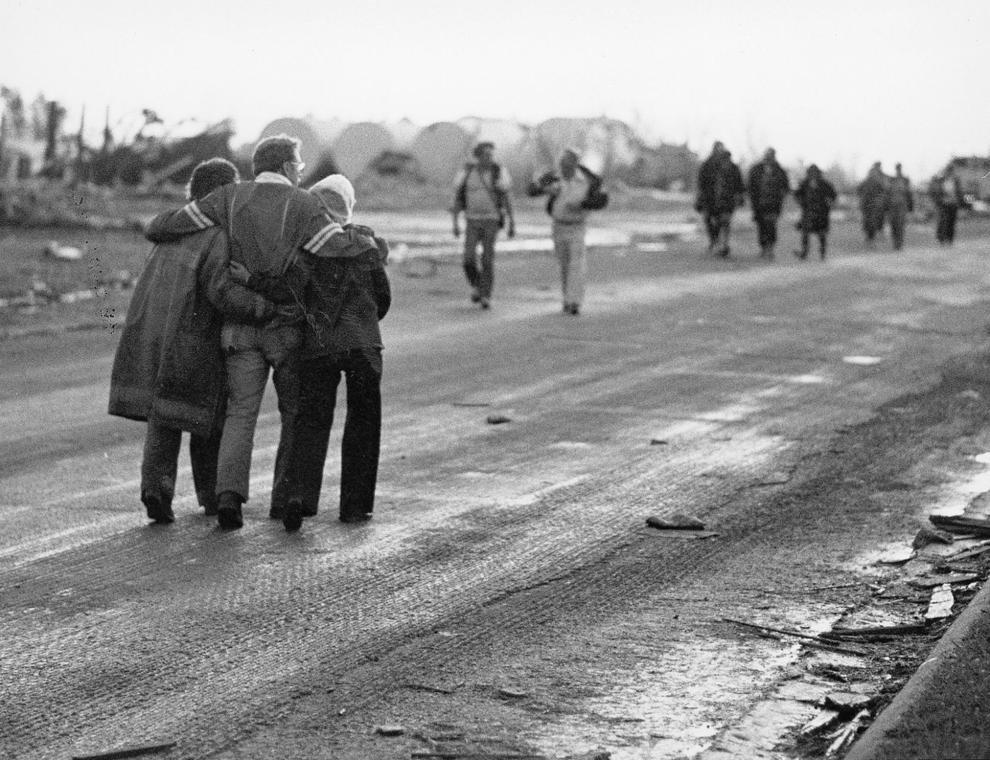 Barneveld tornado rescue, 1984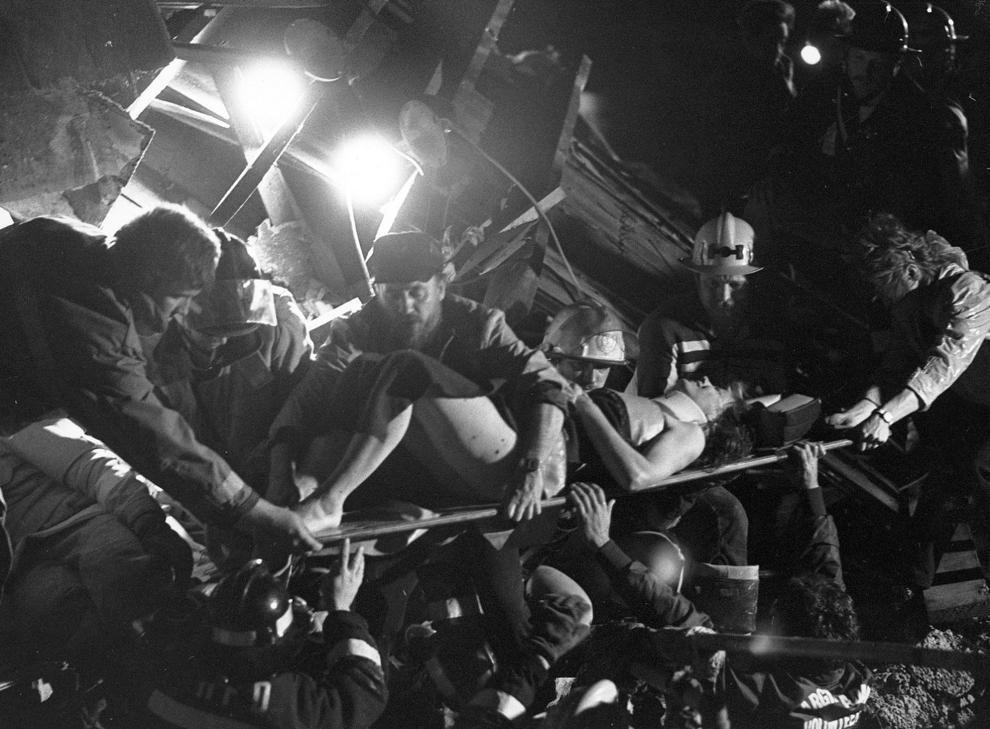 Barneveld tornado devastation, 1984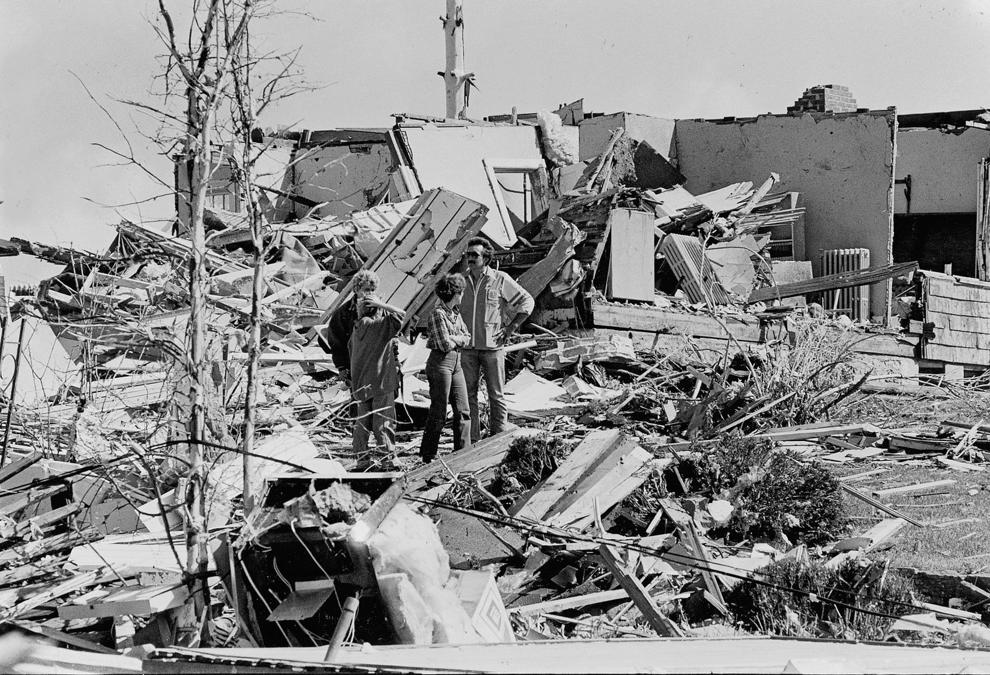 Barneveld tornado, 1984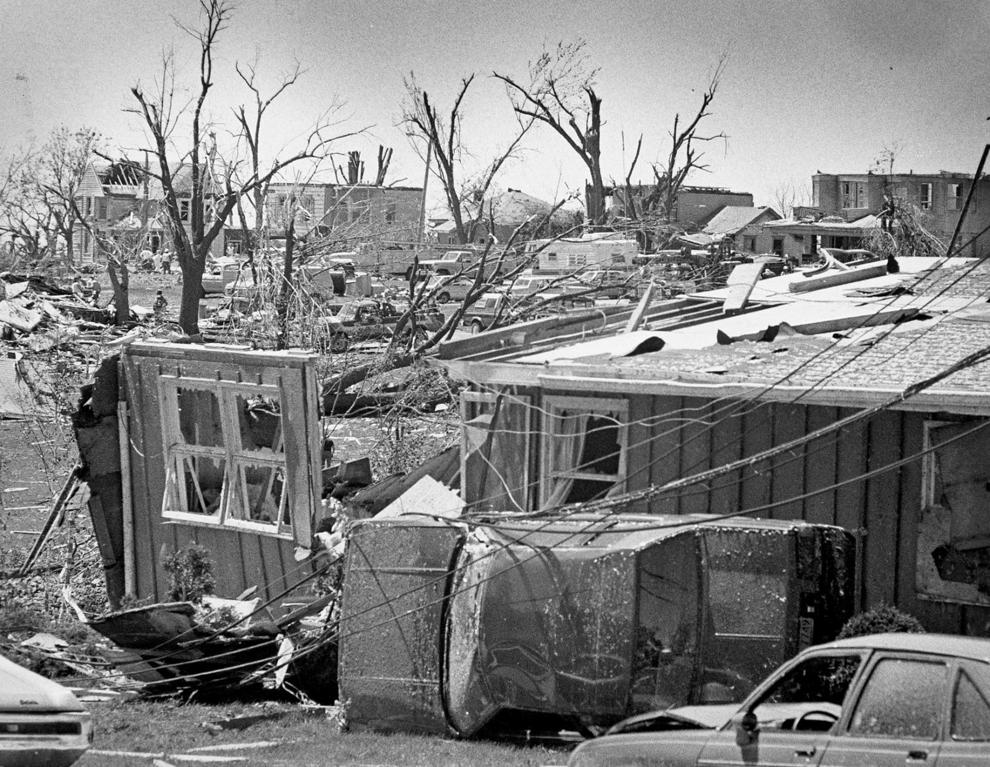 Barneveld power line, 1984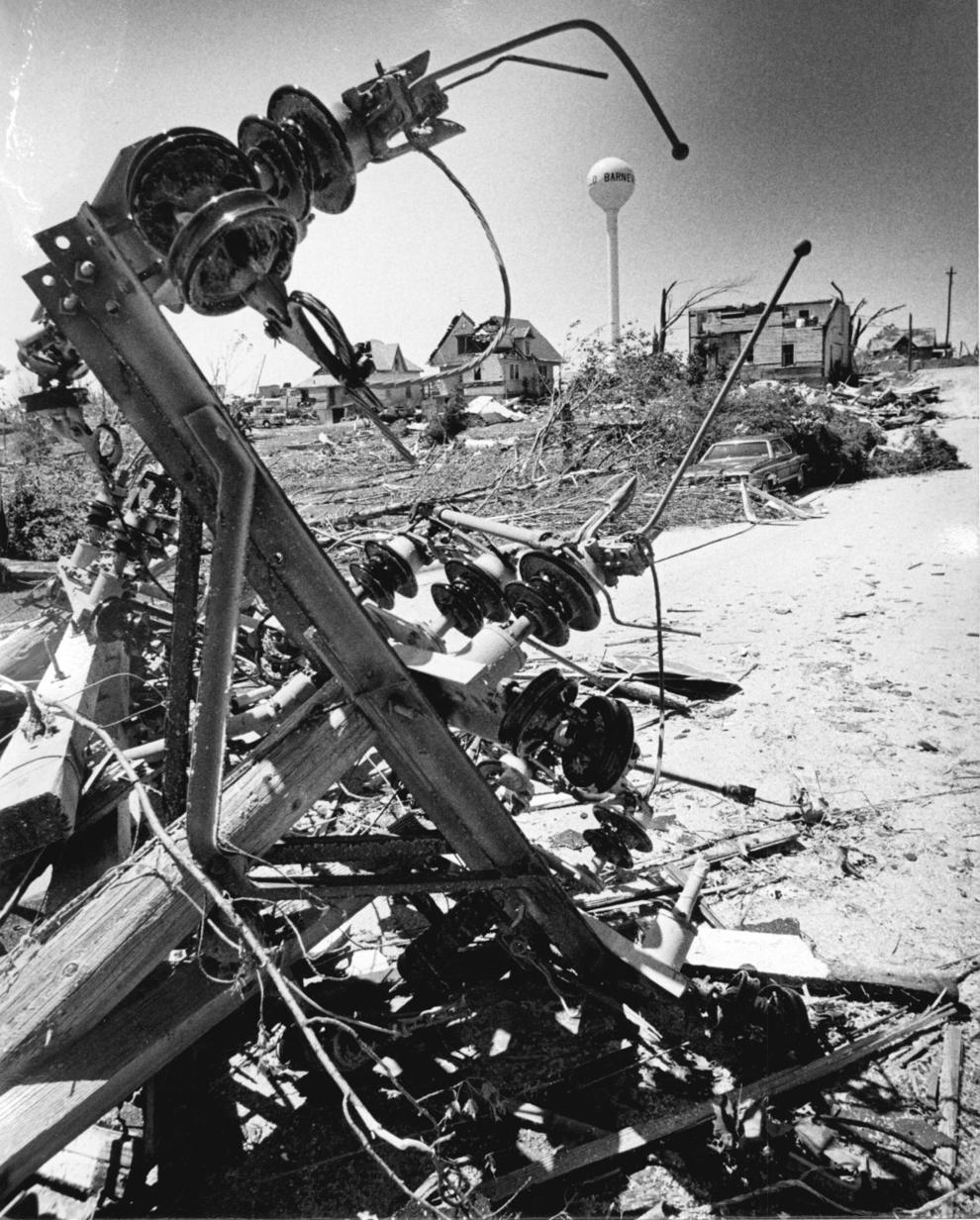 Barneveld aerial view, 1984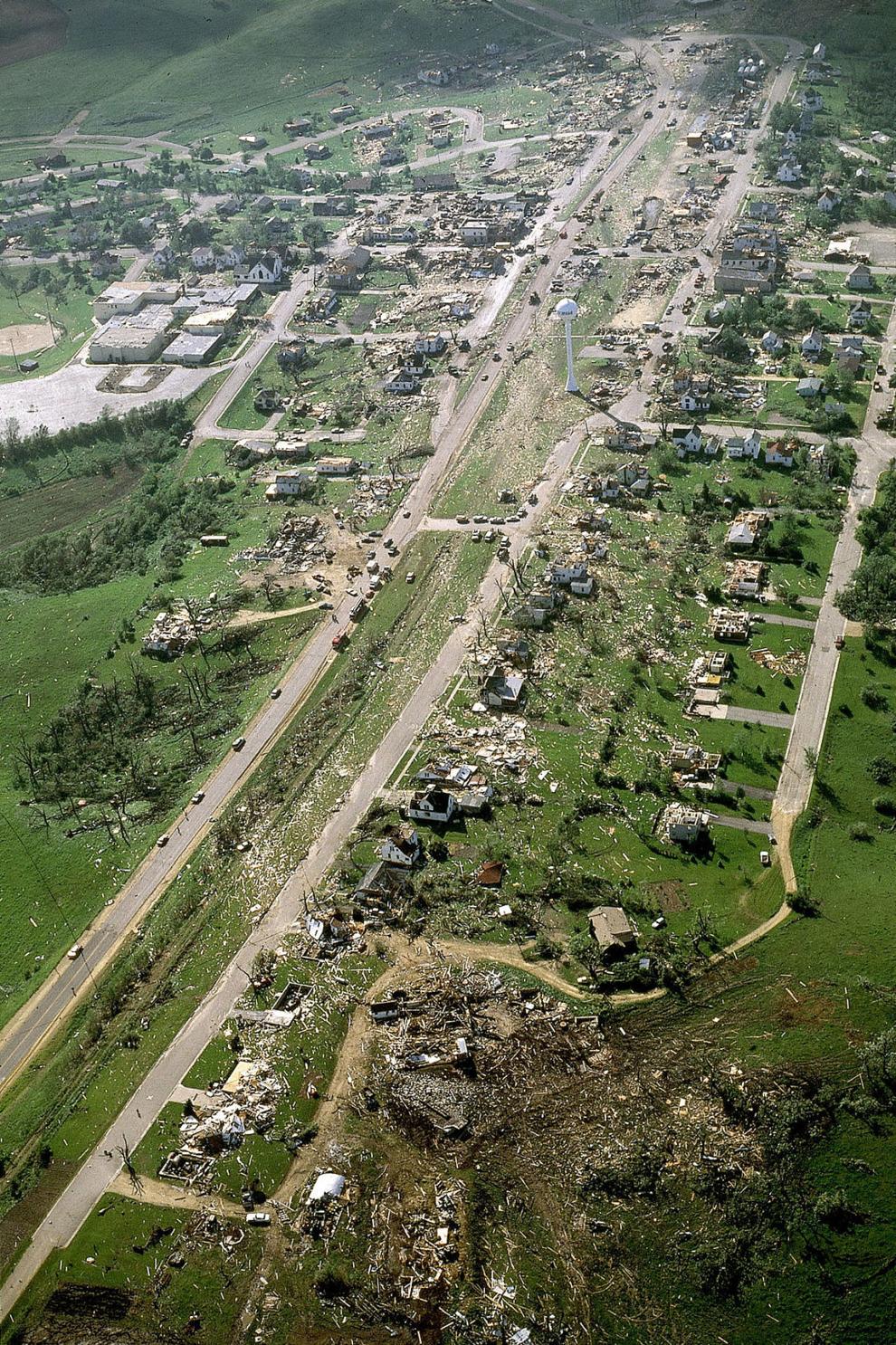 Barneveld damage, 1984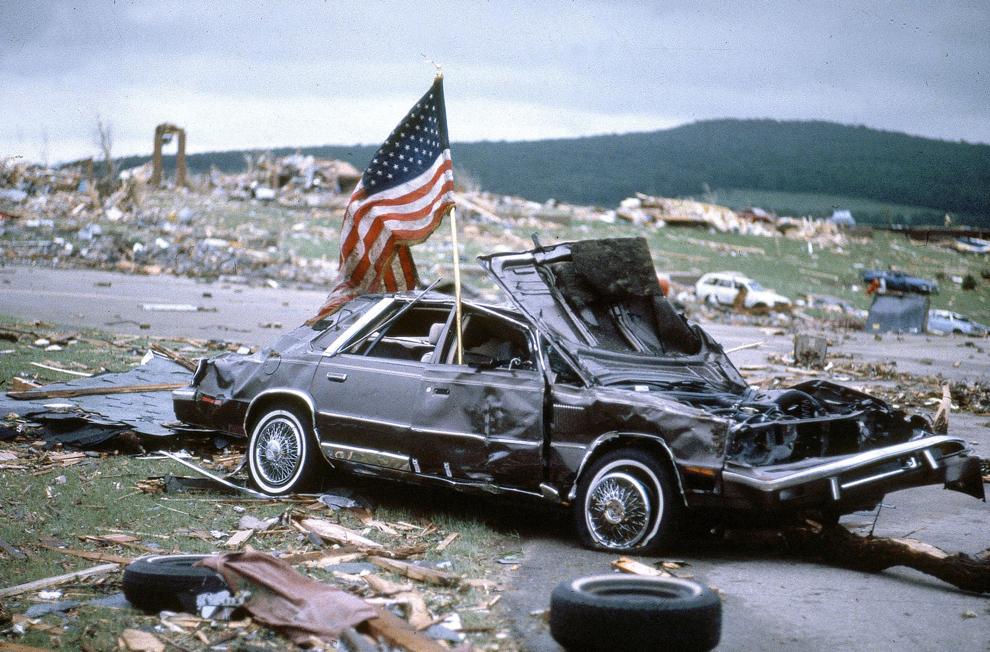 Barneveld tornado aerial, 1984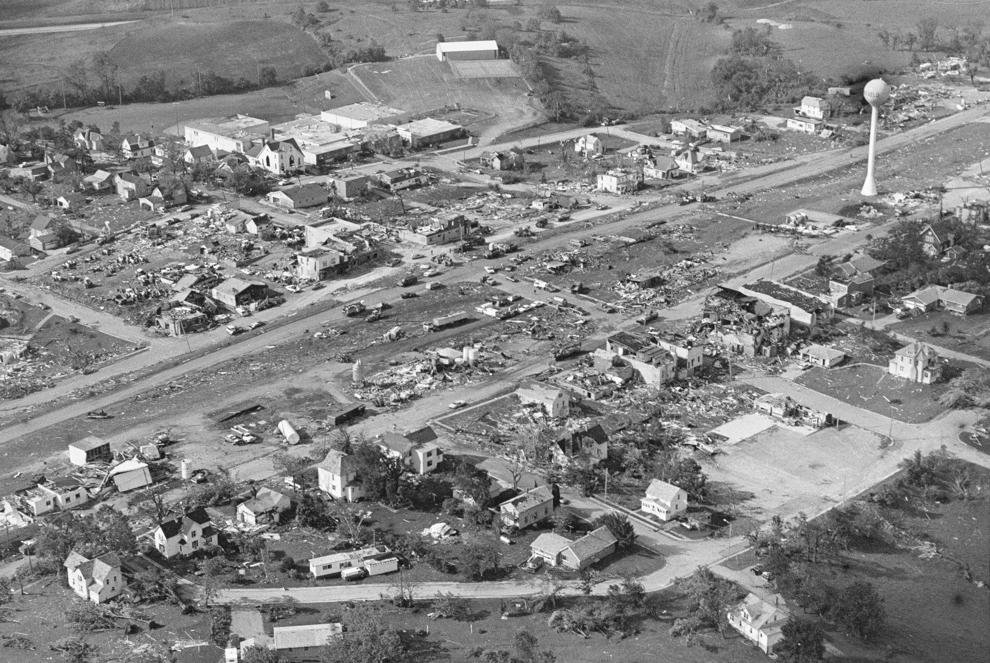 Barneveld town meeting, 1984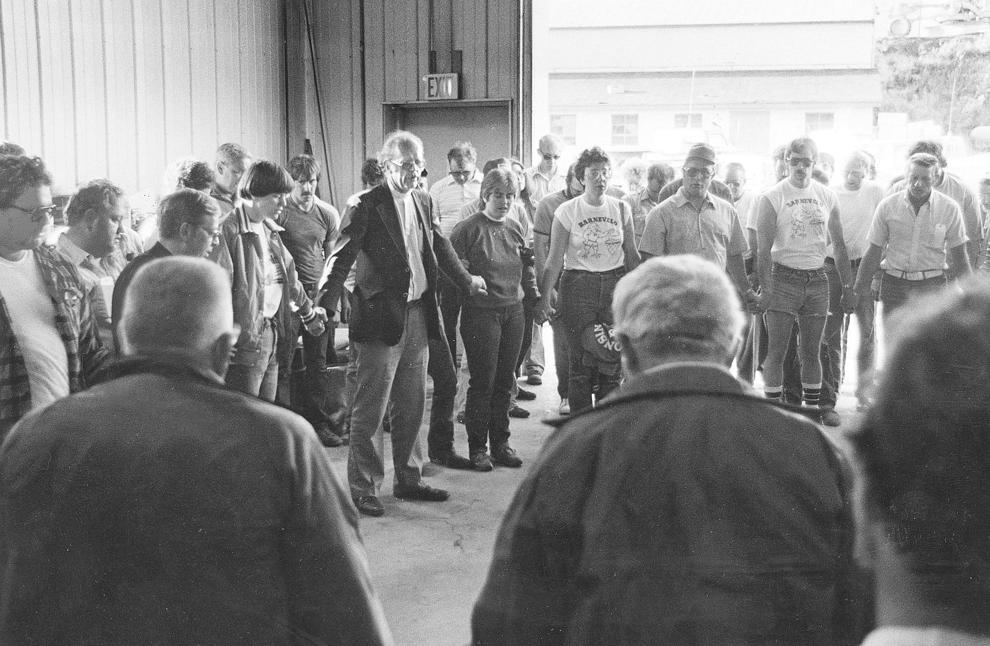 Arneson home, 1984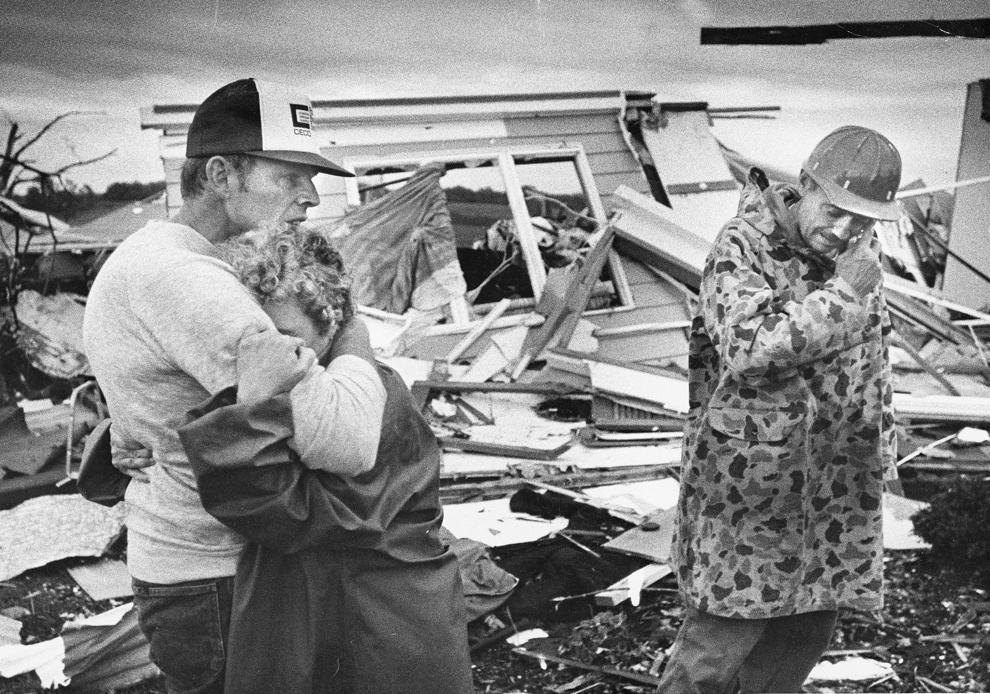 Sweep through town, 1984