Numerous showers featuring a few thunderstorms will hit southern Wisconsin from late Wednesday morning into the evening, with an isolated strong storm possible, according to forecasters.
In Madison on Wednesday, there's a 50% chance for showers, with storms also possible after 4 p.m., mostly cloudy skies, a high near 69 and light southeast winds increasing to 10 to 15 miles per hour in the morning and gusting as high as 30 mph, the Weather Service said.
Three rounds of showers and storms will affect southern WI today into this evening. Here is a model forecast of what the radar may look like through the day. #swiwx pic.twitter.com/bqa12D5bN7

— NWS Milwaukee (@NWSMilwaukee) October 13, 2021
Overnight, the chance for showers and storms is 40% as the low falls to around 53.
Thursday should be mostly sunny, with a high near 65 and west winds around 10 mph.
There's a 30% chance for showers Thursday night and Friday, with a low around 47 and a high near 57 under partly sunny skies, cooled by north winds at 5 to 10 mph.
Quiet weather is predicted to follow, with no precipitation chances through Tuesday, according to the Weather Service.
Skies over Madison should be sunny Saturday through Monday and mostly sunny Tuesday, with highs near 59, 63, 67 and 64, and lows Friday night through Monday night around 40, 41, 42 and 47.
27 Storm Track meteorologist Max Tsaparis forecasts scattered showers developing late morning to early afternoon and ending by midnight Wednesday, isolated showers possible Friday, and then quiet weather into the middle of next week.
Tsaparis said highs for Madison Wednesday through Tuesday should be near 65, 65, 59, 58, 65, 70 and 67, and overnight lows around 51, 47, 43, 40, 44 and 48.
Those forecast highs should continue the trend that has made this month the warmest October on record through the first 12 days for both Madison and Milwaukee. Madison's average temperature has been 66.4 compared to a normal of 53.5, while Milwaukee's average temperature has been 68.3 compared to a normal of 56.6.
Tuesday's high in Madison was 64 at 2:16 p.m., 2 degrees above the normal high and 19 degrees below the record high of 83 for Oct. 12, set in 1995 and 2008.
Tuesday's low in Madison was 58 at 8:31 a.m., 17 degrees above the normal low and 37 degrees above the record low of 21 for Oct. 12, set in 1988.
Officially, 0.05 inches of precipitation was recorded at the Dane County Regional Airport on Tuesday, boosting Madison's October total to 1.09 inches, 0.02 inches below normal. For meteorological fall (September through November), Madison now has received 3.43 inches of precipitation (rain plus snow converted to liquid), 1.11 inches below normal. For the year, Madison has received 20.02 inches of precipitation, 11.6 inches below normal.
Madison's record precipitation for Oct. 12 is 0.98 inches in 1890.
Photos: Remembering Wisconsin's deadliest tornado in 1899
New Richmond tornado 1899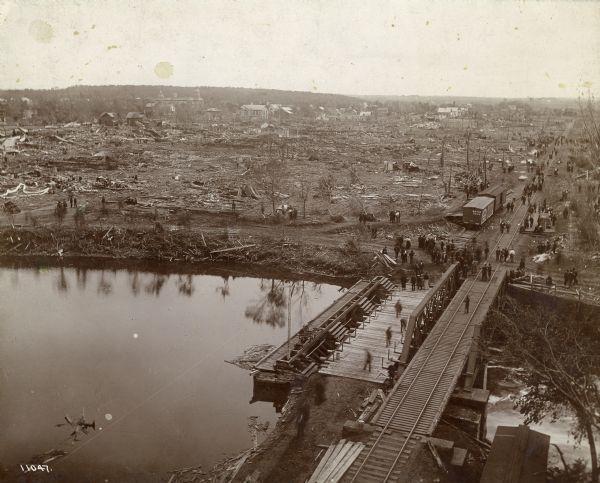 New Richmond tornado 1899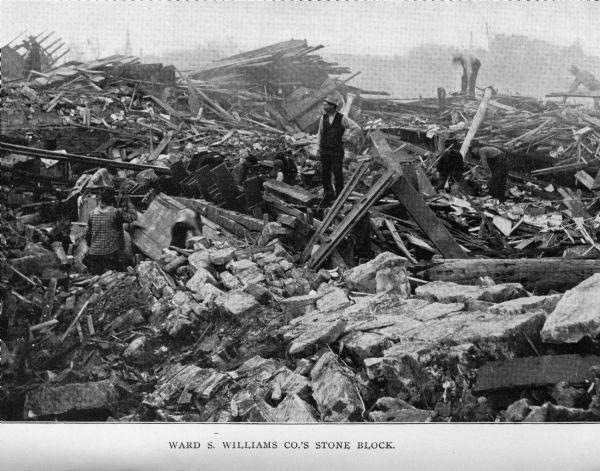 New Richmond tornado 1899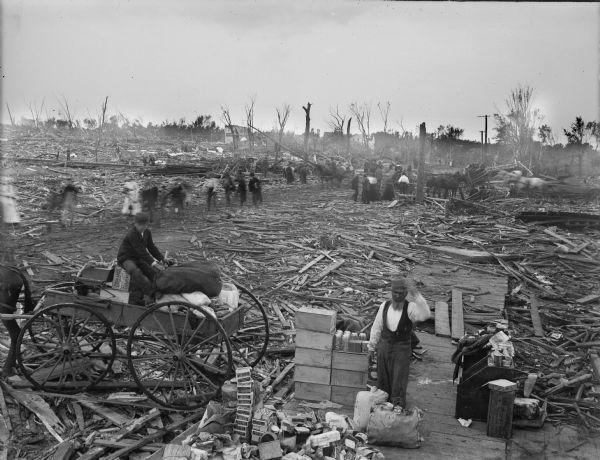 New Richmond tornado 1899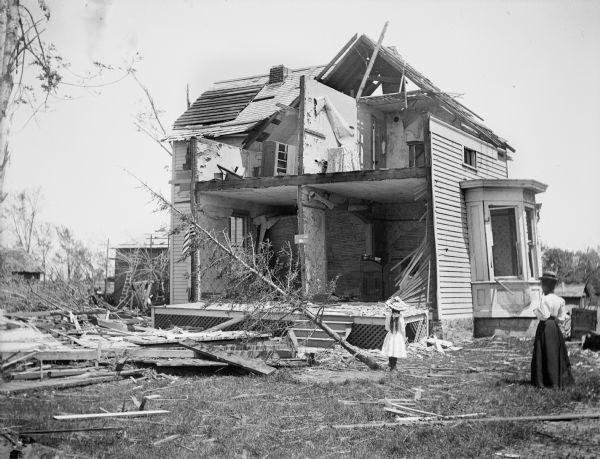 New Richmond tornado 1899
New Richmond tornado 1899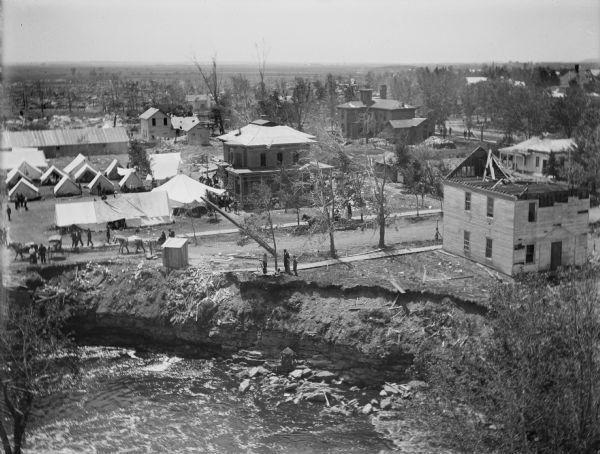 New Richmond tornado 1899
New Richmond tornado 1899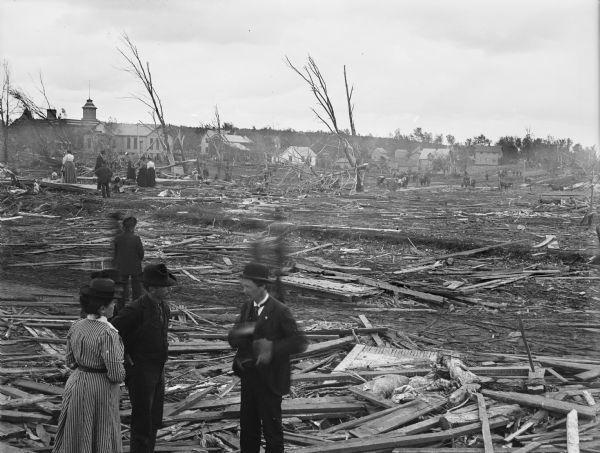 New Richmond tornado 1899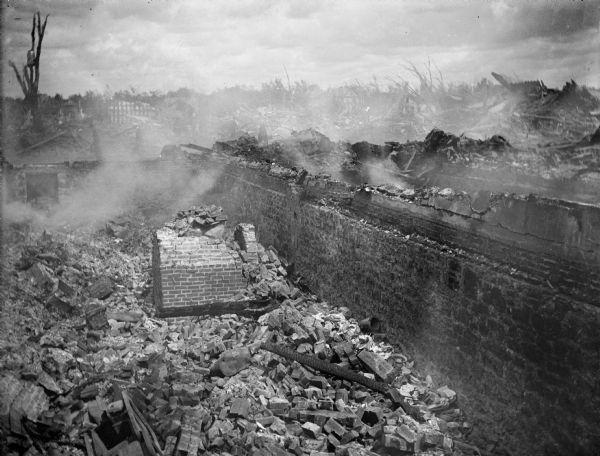 Front page of the Minneapolis Tribune on June 13, 1899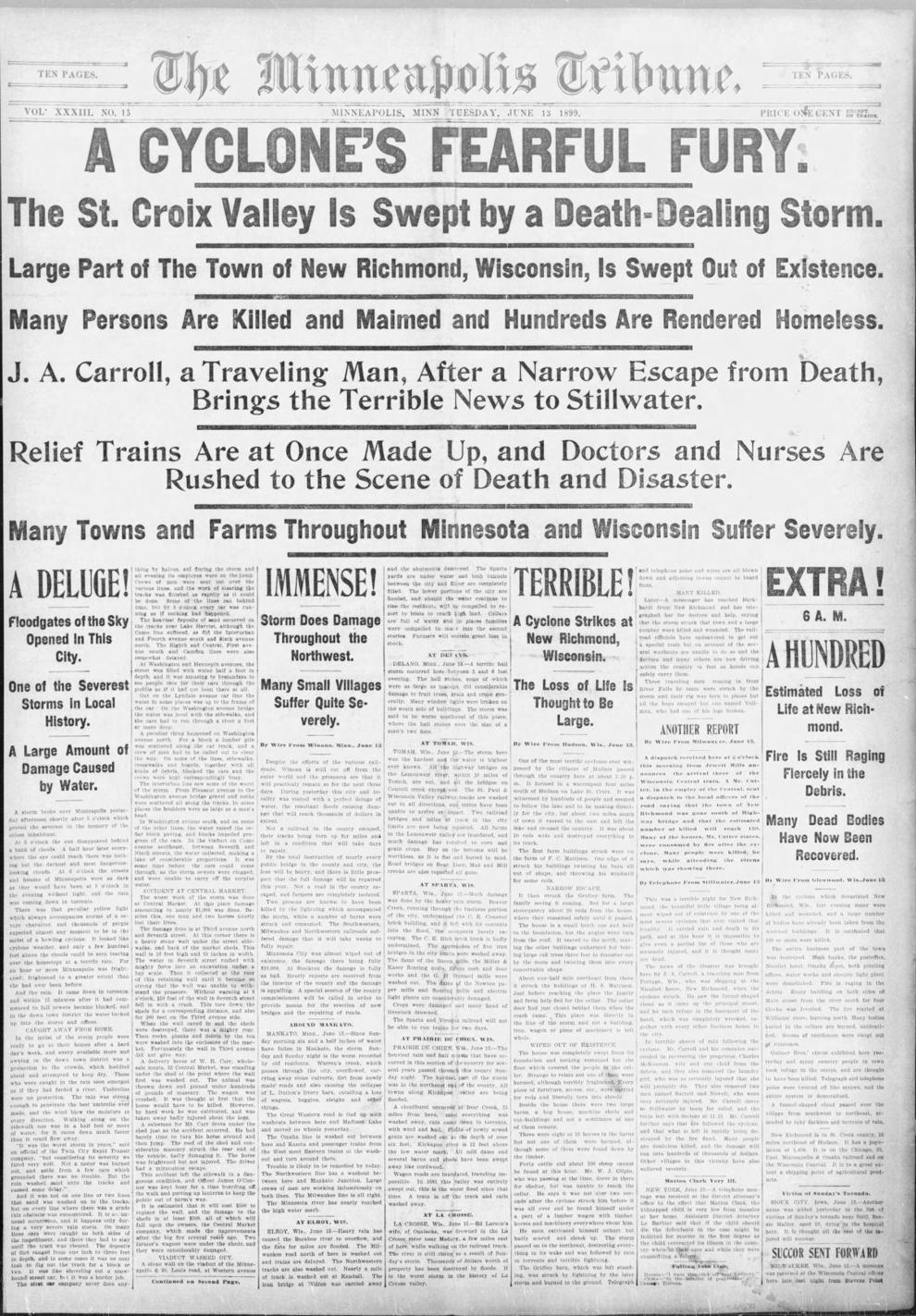 New Richmond tornado 1899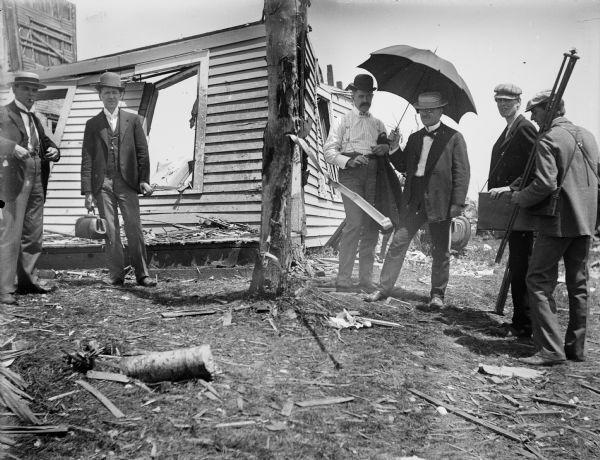 New Richmond tornado 1899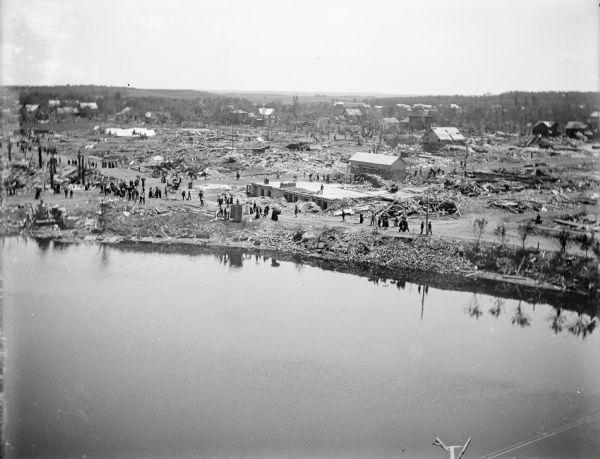 New Richmond tornado 1899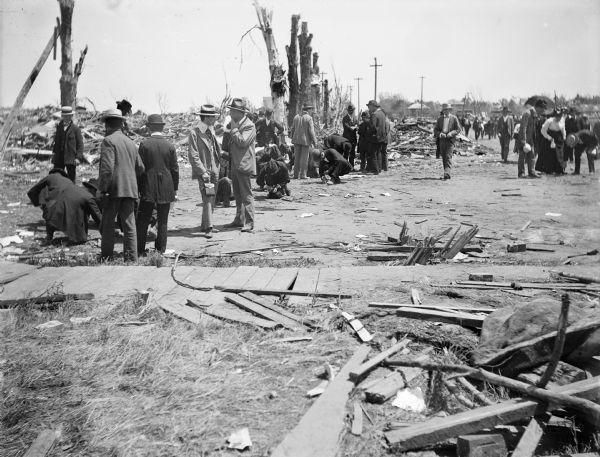 New Richmond tornado 1899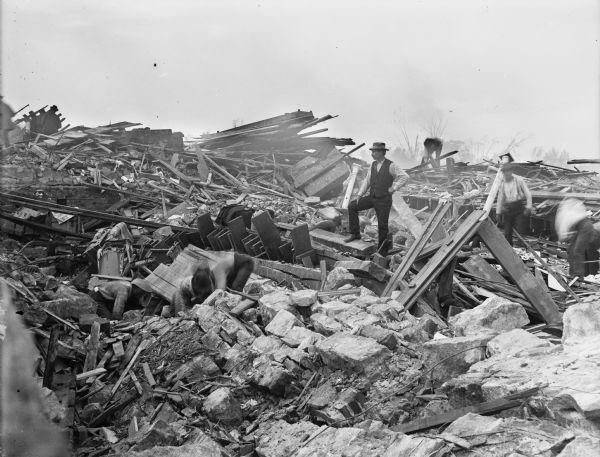 New Richmond tornado 1899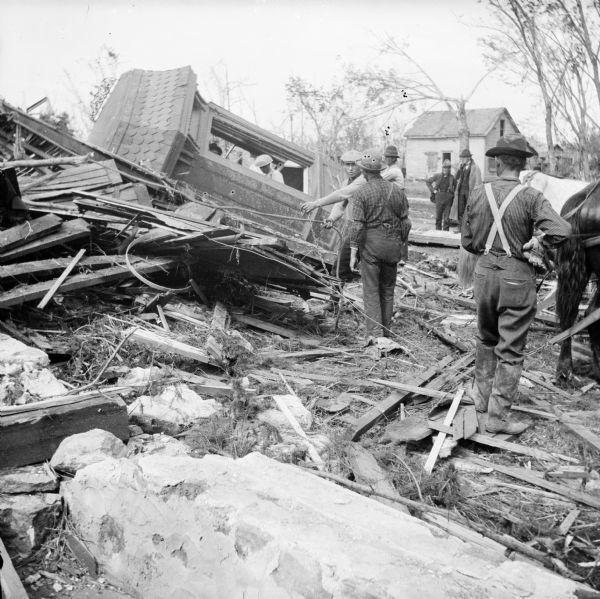 Wisconsin State Journal front page June 13, 1899