Baraboo is taking a perfect record into the second half of the season.
The Thunderbirds will look to keep it going Friday against another winning team, as Baraboo (5-0, 3-0 Badger Small) is set to go on the road to play Fort Atkinson (4-1, 3-0) with the Badger Small Conference lead on the line.
"That'll be another good game," Baraboo head coach Steve Turkington said this weekend. "They've got some good size, good athletes and we'll have to travel down there. You just look forward to the next week. It's like the old Big Ten, you play every game because anybody can knock you off."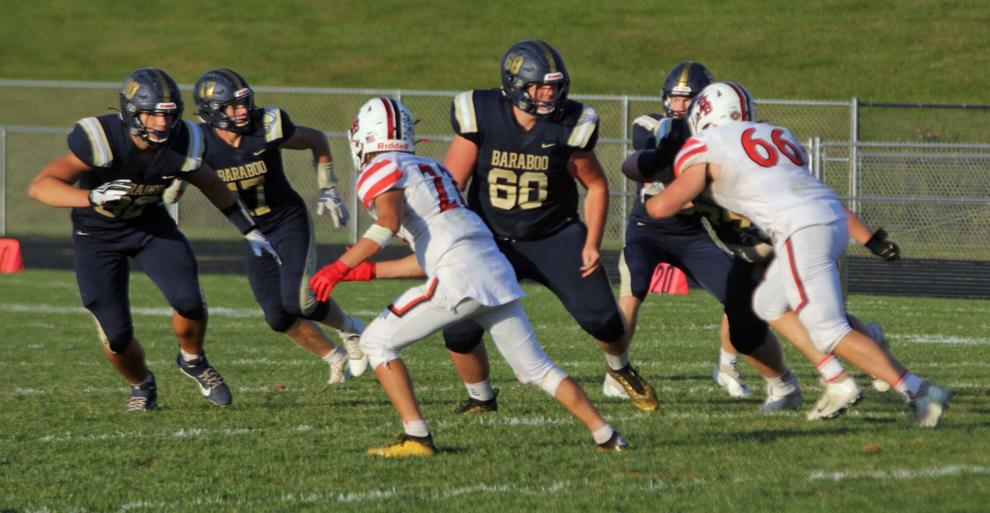 Baraboo, which is ranked first in Division 3 in the WisSports.net Football Coaches Poll, is already battle-tested. While the T-Birds have outscored their first five opponents 137-54, those teams have a 13-7 record against other foes. With that tough schedule behind them, Baraboo will likely be ready Friday for a Fort Atkinson team that's won four straight games since a season-opening 29-0 loss at Milton.
The Blackhawks have been good on both sides of the ball since then as well, scoring 29.8 points while giving up just 7.8 points per game. They're coming off a 29-16 win at Portage on Sept. 16, rallying for 22 fourth-quarter points to stay perfect in league play.
Fort Atkinson has showcased a balanced offense that it'll need against a Baraboo defense that has held opponents to just 191 yards rushing on 129 carries this season.
Against Portage, Fort Atkinson quarterback Carson Baker completed 10 of 17 passes for 136 yards and a 23-yard touchdown to Ryan Acosta while also rushing for 49 yards and a touchdown on six carries. Alec Courtier carried the ball 19 times for a team-high 80 yards and a touchdown, while Evan Dudzek ran for 64 yards and a touchdown, and Jack Opperman had four catches for 45 yards.
The Blackhawks still needed the defense to come up big. Dane Brost did so, helping clinch the game with an interception with 5:50 remaining.
Baraboo's defense was also in the crosshairs until the clock hit 0:00 in Saturday's 14-13 home win over Mt. Horeb/Barneveld. Senior defensive back Caden Agnew intercepted a pass down the stretch, while the T-Birds forced four straight incompletions on the Vikings' final drive of the night to seal the win.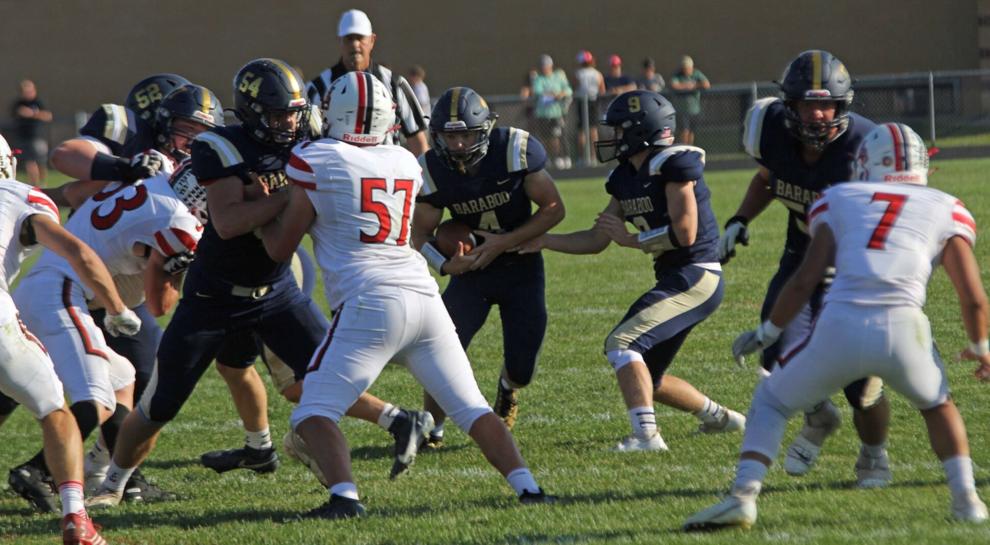 Offensively, Baraboo leaned on Kane Mahoney. The senior running back ran for 192 yards and a touchdown on 39 carries, while sophomore quarterback Luke Vittengl completed 4 of 6 passes for 27 yards and ran for 14 yards and a touchdown; Brady Henry caught two passes for 19 yards; and Riley Weyh and Logan Wedekind also got a handful of carries as Baraboo is adjusting to playing without senior quarterback Luna Larson, who left the Week 4 win over Stoughton early with a knee injury.
"They had some good strategy and schemes against us," Turkington said of Mt. Horeb/Barneveld, which held Baraboo to a season-low 14 points. "They stopped us and did some things we hadn't seen before. They're well-coached.
"They did some things that were confusing our offensive line, so we'll work through it on film this week. But when we can get chunks of yards, it can kind of demoralize the other team. We've just got to finish drives."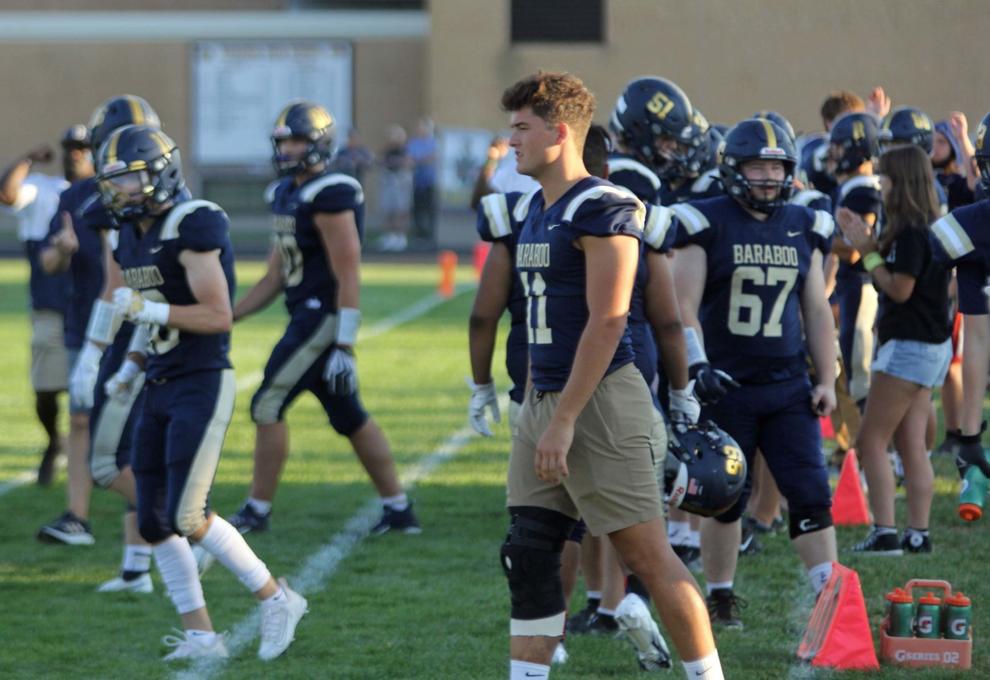 The teams haven't met since Fort Atkinson claimed a 41-20 home win over Baraboo on Sept. 20, 2013.
Reedsburg (1-4, 1-2) vs. Portage (3-2, 1-2)
Reedsburg picked up its first win of the season in Week 5. Now, with four regular-season games remaining, the Beavers will see what they can do down the stretch run, which starts Friday at home against Portage.
Reedsburg led for all its 28-0 win at Sauk Prairie on Sept. 17, jumping out to an early 6-0 lead when Trey Schinker blocked a punt and Devin Judd returned it for a touchdown 2 minutes, 2 seconds into the game. By the time 48 minutes was up, the Beavers added an 81-yard punt return touchdown from Griffen Elder, a 24-yard touchdown pass from Bryant Yanke to Schinker, and a 70-yard interception return from Schinker.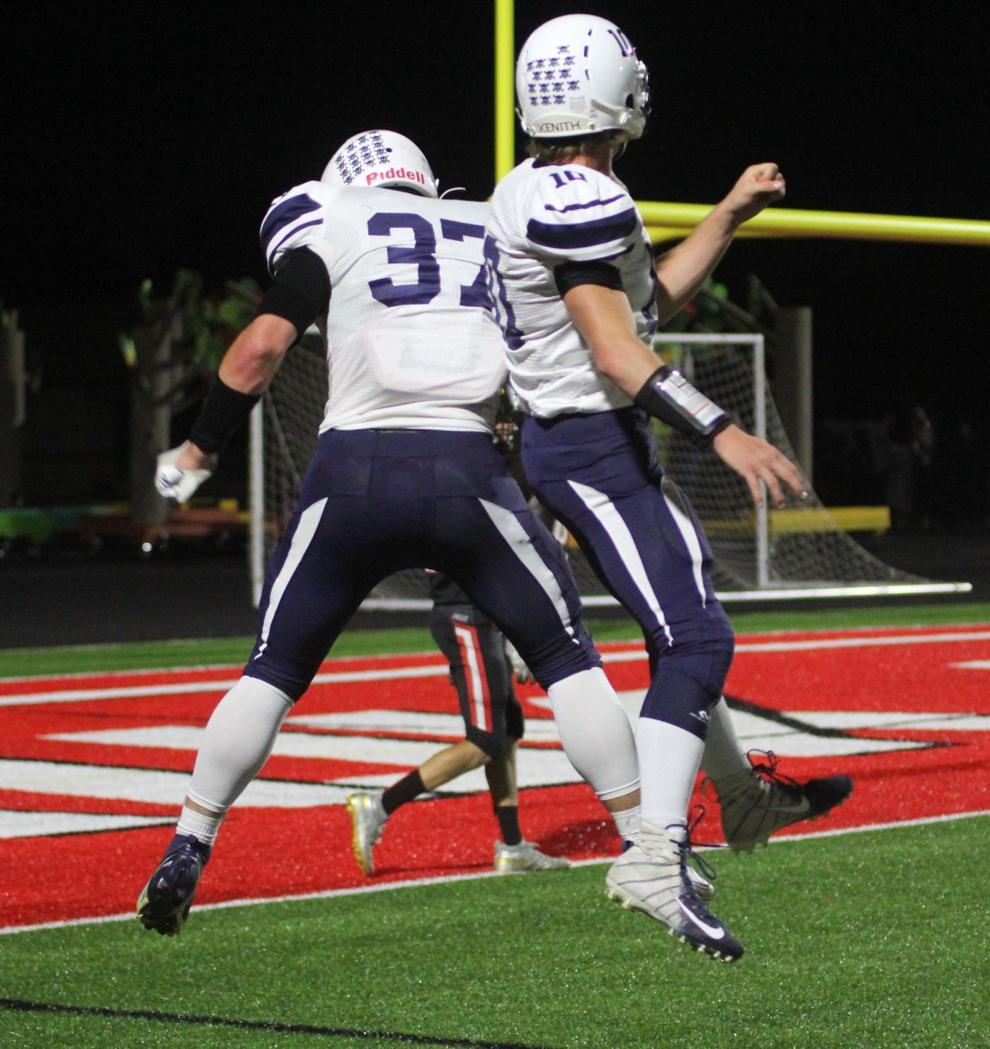 Wyatt Tourdot added an interception and Reedsburg recovered two fumbles to pitch a shutout after entering the day giving up 28.5 points per game.
"We kept the ball in front of us and made some nice tackles on some pretty good running backs in space," first-year Reedsburg head coach Calvin Zenz said.
Offensively, the Beavers moved the ball but had a hard time finishing drives. Yanke and Kevin Green split time under center, with Yanke completing 7 of 9 passes for 90 yards and a touchdown, and Green completing 6 of 13 passes for 44 yards and an interception.
Reedsburg's offense will look to find the end zone more often against a Portage team that dropped its second straight game with a 29-16 loss to Fort Atkinson on Sept. 16.
Portage piled up over 300 yards of offense, including seniors Erik Brouette and Jordan Starr rushing for 99 and 60 yards, respectively. Junior quarterback Gavin Thompson completed 10 of 18 passes for 102 yards and an interception to stretch his season stats to 605 yards and four touchdowns.
While the Portage offense found some running room against Fort Atkinson, the defense struggled late defensively, allowing the Blackhawks to score 22 fourth-quarter points. Since starting the season with back-to-back shutout wins over Adams-Friendship and Whitewater, the Warriors have allowed 26.0 points per game in their last three outings.
Sauk Prairie (0-5, 0-3) at Monona Grove (4-1, 2-1)
Sauk Prairie is looking for any offensive momentum Friday in Monona Grove.
It's been hard to find through five games, as the Eagles have been shut out three times, have failed to score more than eight points in a game, and are averaging just 4.2 points per game.
The offensive difficulties continued in a 28-0 home loss to previously winless Reedsburg last week. The picture has been coming into shape, however, as Jackson Breunig is taking a majority of the snaps under center; Nolan Vils is getting a bulk of the carries; and Brenden Larsen, Bradley Breunig and Damien Wright-Rodriguez, Jr. are the main targets through the air.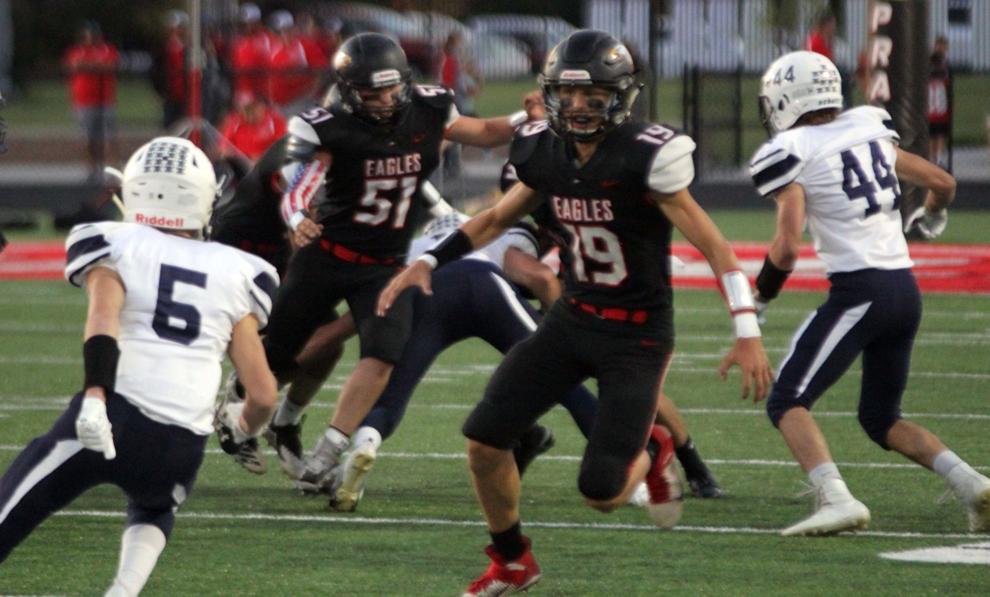 The Eagles also gave up two special teams touchdowns against the Beavers. The defense came to play, however, forcing a number of turnovers on downs while Brason Ballweg also intercepted a pass and the Reedsburg offense only found the end zone once.
Still, it's going to be hard to keep up the Silver Eagles, who are scoring 30.8 points per game and have scored at least 24 points in each game, with the exception of a 34-14 loss at Baraboo on Sept. 3. Monona Grove claimed a 24-14 win at Stoughton last week despite a shoulder injury to senior quarterback Casey Marron, who has completed 71 of 115 passes for 1,064 yards, 15 touchdowns and five interceptions this season.
Senior Kody Cummings stepped in and completed 5 of 12 passes for 108 yards and a touchdown while carrying the ball 14 times for 65 yards. Senior running back Fabian Jackson had 109 yards and a touchdown on 22 carries, while senior receiver Tyler Dahlhauser added a rushing touchdown and a 74-yard receiving touchdown.