PRAIRIE DU SAC — Looking for its first win of the season, the Reedsburg prep football team scored 13 points before its offense even took the field Friday night.
By the time they took their final snap, the Beavers had two special teams touchdowns, a defensive touchdown, an offensive touchdown and 28-0 win at Sauk Prairie in a Badger Small Conference game in Prairie du Sac.
"It's big. We've been building toward this," said Calvin Zenz, who recorded his first win at Reedsburg after coaching Columbus for four years. "We came through and made plays. Every week we've been building, we've been adding to our toolbox, all that kind of stuff to just get to this point. And we still have a lot of expectations."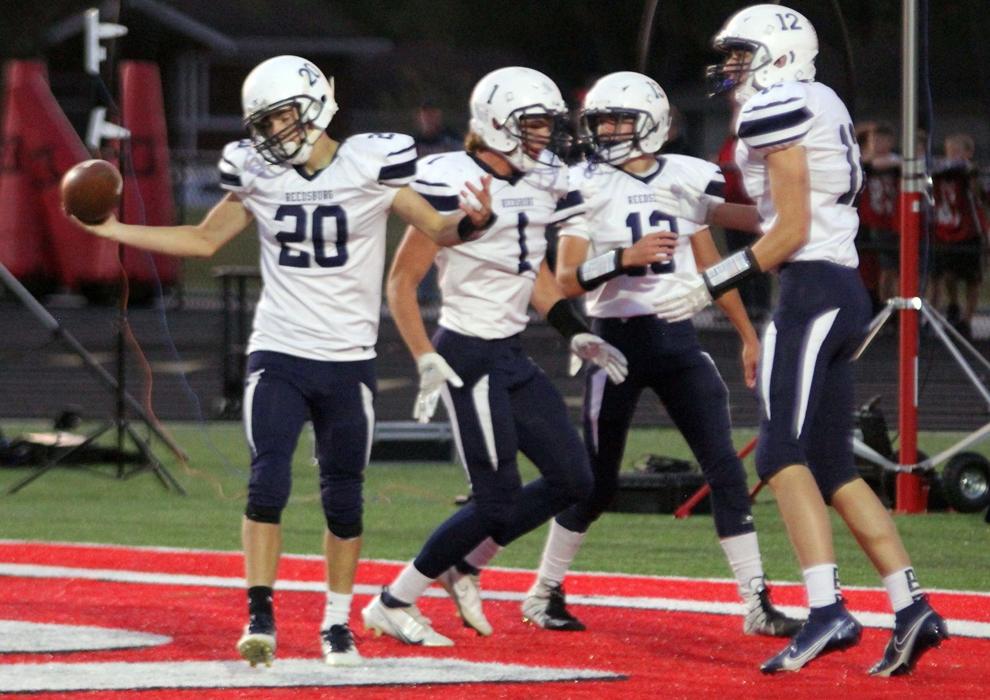 The defenses won all night, as both teams struggled to move the ball consistently. The Beavers' defense, which entered the day giving up 28.5 points per game, won in larger ways. They made an even bigger splash on special teams, starting with the opening drive of the night.
Sauk Prairie (0-5, 0-3 Badger Small) received the opening kick and went three-and-out. Bradley Breunig's punt was blocked by Trey Schinker, who had his hand in three of the four touchdowns, and Devin Judd picked it up and returned it 30 yards for a touchdown. Sauk Prairie's Parker Hooper blocked Jack Campbell's extra point as the Beavers took a 6-0 lead after just 2 minutes, 2 seconds into the game.
On the ensuing possession, following a Peyton Tourdot tackle for loss and a Jacob Schulenburg pass breakup, Breunig dropped back to punt again. The senior got a nice one off, but Griffen Elder returned it 81 yards for another and Campbell added the extra point as Reedsburg (1-4, 1-2 Badger Small) opened up a 13-0 lead after 3:30.
"Weird being up 13-0 before you even call an offensive play," Zenz said. "Our special teams, we've talked about it and focused on it. We've preached that, but we've had a couple special teams mistakes the last couple weeks that really hurt us. That didn't happen tonight. They came through and were a big reason for the score on the board."
Sauk Prairie picked up a pair of first downs on the ensuing possession, with Seth Pliske and Nolan Vils each moving the chains with runs. But the drive stalled — in part because of a Judd tackle for loss — and Brady Mikonowicz fair caught Breunig's punt at the Reedsburg 13-yard line with 5:41 remaining in the first quarter.
After waiting 6-plus minutes to take the field, the Reedsburg offense made its presence known immediately, as quarterback Bryant Yanke pitched it to Mikonowicz for 25 yards on the first play. Elder quickly crossed midfield with a 20-yard run, and the Beavers eventually found themselves facing first-and-goal from the 9-yard line after a 16-yard Mikonowicz run.
But, in what became a theme Friday night, the Reedsburg offense stalled and the Sauk Prairie defense didn't break. After Reedsburg's first turnover on downs, which featured a Vils tackle for loss and a pair of incompletions, Sauk Prairie quarterback Jackson Breunig completed a 28-yard pass to Brenden Larsen.
The Eagles settled in a bit from there, as each team punted before Reedsburg embarked on the only scoring drive of the night. It started at the Beavers' own 40-yard line with 8:34 to play in the first half.
They needed a nice individual effort to keep the drive going. Facing third-and-9 near midfield, Yanke looked for Mikonowicz deep in the middle of the field. The senior came back to the ball, diving at the 24-yard line to reel in a 34-yard reception. Moments later, Yanke found Schinker for a 24-yard touchdown pass that stretched the lead to 20-0 with 6:13 to go.
Reedsburg threatened again on its next possession, as quarterback Kevin Green found Campbell for a 40-yard pass to the 15-yard line with 2:03 to go. But the Beavers couldn't convert, recovering two of their own fumbles and getting called for several penalties to ultimately face fourth-and-59.
"A lot of it was penalties. We probably had 100 yards of penalties," Zenz said of the offense's struggles to finish drives. "And we're just very young up front. We start two sophomores and a freshman on the offensive line. Those guys are out there battling, it's just about them jelling and getting stronger. It's just consistency and getting guys more experience."
The Beavers took a 20-0 lead into the second half, and then Schinker made another play. The junior intercepted a Jackson Breunig pass along the left sideline and returned it 70 yards for a touchdown with 8:21 to play in the third quarter.
"Trey's a beast," Zenz said of the 6-foot-1, 205-pound linebacker/tight end. "He's really starting to find his home defensively in the scheme. He's learning how to read his fits and make his drops in our defense. He's a special football player. I'm excited about his future, he's a good one."
Elder ran in the two-point conversion and the Beavers opened up a commanding 28-0 lead.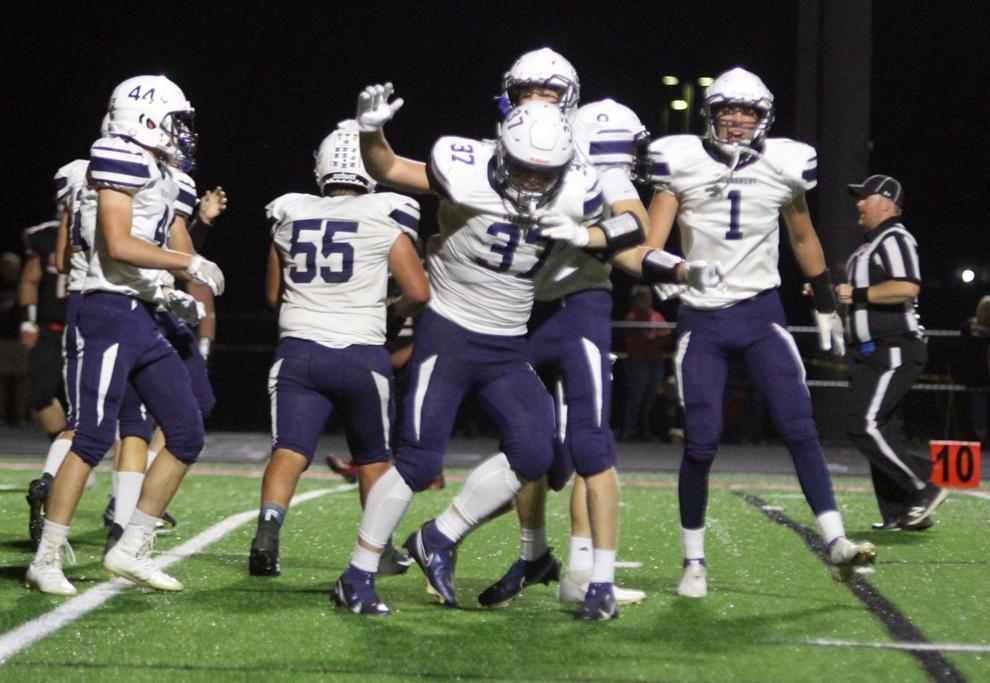 With the game well in hand, the Beavers recovered two more fumbles and got an interception from Wyatt Tourdot. Sauk Prairie sophomore Brason Ballweg also intercepted a pass and both teams turned it over on downs several times down the stretch.
"Defensively, we've been really close to shutting teams down a couple times, but we gave up big plays. Tonight, we didn't do that," Zenz said. "We kept the ball in front of us and made some nice tackles on some pretty good running backs in space."
Sauk Prairie's biggest scoring threat came when Jackson Breunig found Larsen for a pair of receptions leading up to a fourth-and-2 from the 3-yard line with 8:06 remaining. After a timeout, the Eagles were called for a false start and threw a completion to end the threat and wrap up Reedsburg's 10th straight win in the series.
Both teams will face challenges in Week 6, with Reedsburg hosting Portage (3-2, 1-2) and Sauk Prairie visiting Monona Grove (4-1, 2-1).