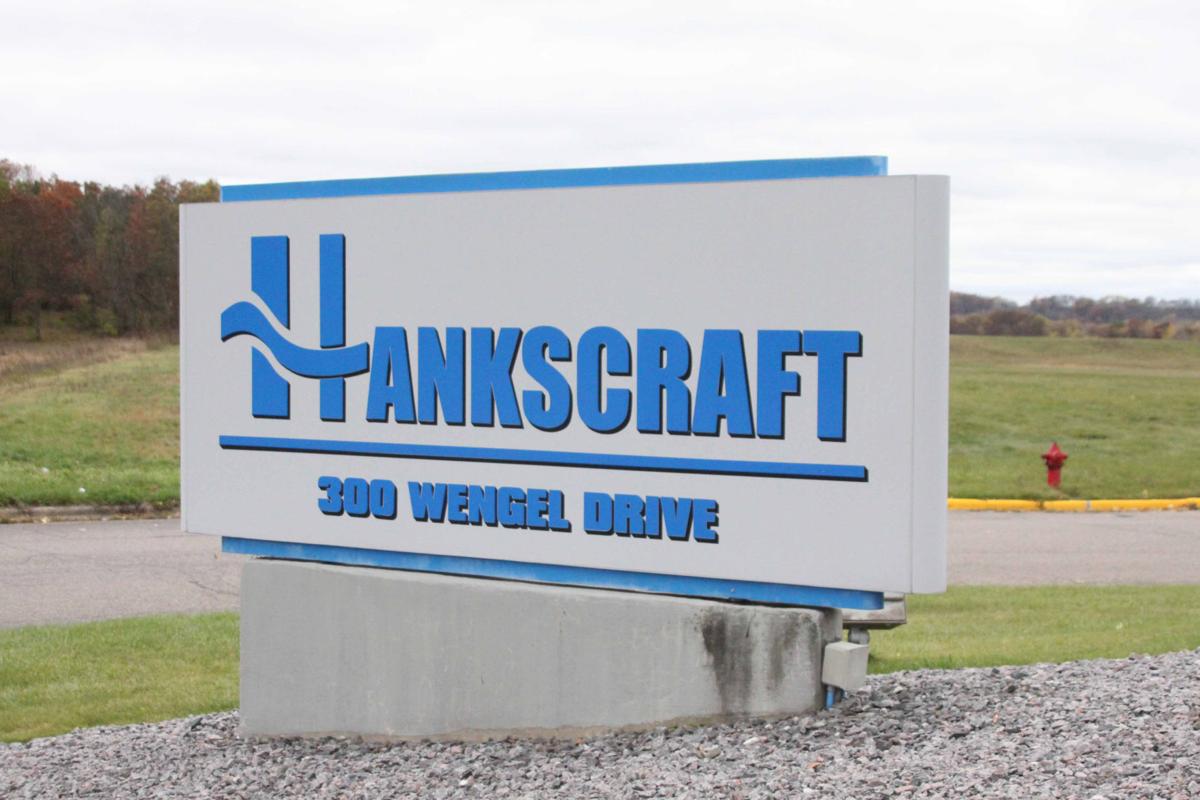 More jobs are coming to the Reedsburg area.
Hankscraft Vice President of Operations Ron Wright said 30-35 additional jobs will be added to its Reedsburg facility. The jobs will mainly consist of manufacturing with some low-level management positions. The positions will be permanent and full-time with wages Wright said "will be comparable with the local manufactures."
"We've hired a few positions more on the managerial side of business and our goal is to start bringing in the manufacturing jobs in mid-to late December of this year," Wright said.
The decision to bring the existing product line to the facility in Reedsburg was at the request of the company Hankscraft has partnered with.
"We're refreshing the product look and features," Wright said. "So the design has changed, it's not the existing design."
Wright said Hankscraft isn't allowed to release the name of the company yet, but said the product line is a "globally recognized pet grooming product." He said Hankscraft will release the name of the company at a later date.
"It's an opportunity for our company because our customers are looking for options of which we've been good at providing and that option is to want to continue manufacturing in China, manufacture in the USA or both," Wright said. "In this case we'll be bringing one of those product lines to Reedsburg while still managing and manufacturing product over in China."
Wright said the company will not be eliminating jobs from its plant in China and said the additional jobs will create "a solid base" for the Reedsburg facility. Hankscraft Chief Executive Office, Dan Braun, said it's encouraging to see companies produce products in the United States and to bring jobs to the Reedsburg area.
"Bringing jobs back into Reedsburg is important," Braun said.
Wright said Hankscraft employs about 340 employees worldwide. In addition to its corporate headquarters in Reedsburg, Hankscraft has three other facilities located in Random Lake and a manufacturing and assembling facility and injection molding facility which is a joint venture with another company in Wisconsin in Shzhou, China.
Some products manufactured Hankscraft facility in China are motors, towel dispensers, electronics for point of purchase displays and water softeners. Products currently produced at the Reedsburg plant include low volume motors, motors used in different original equipment manufacturers markets and point of purchase displays.
Contact Erica Dynes at 608-393-5346 or on Twitter @EDynes_CapNews.
Be the first to know
Get local news delivered to your inbox!