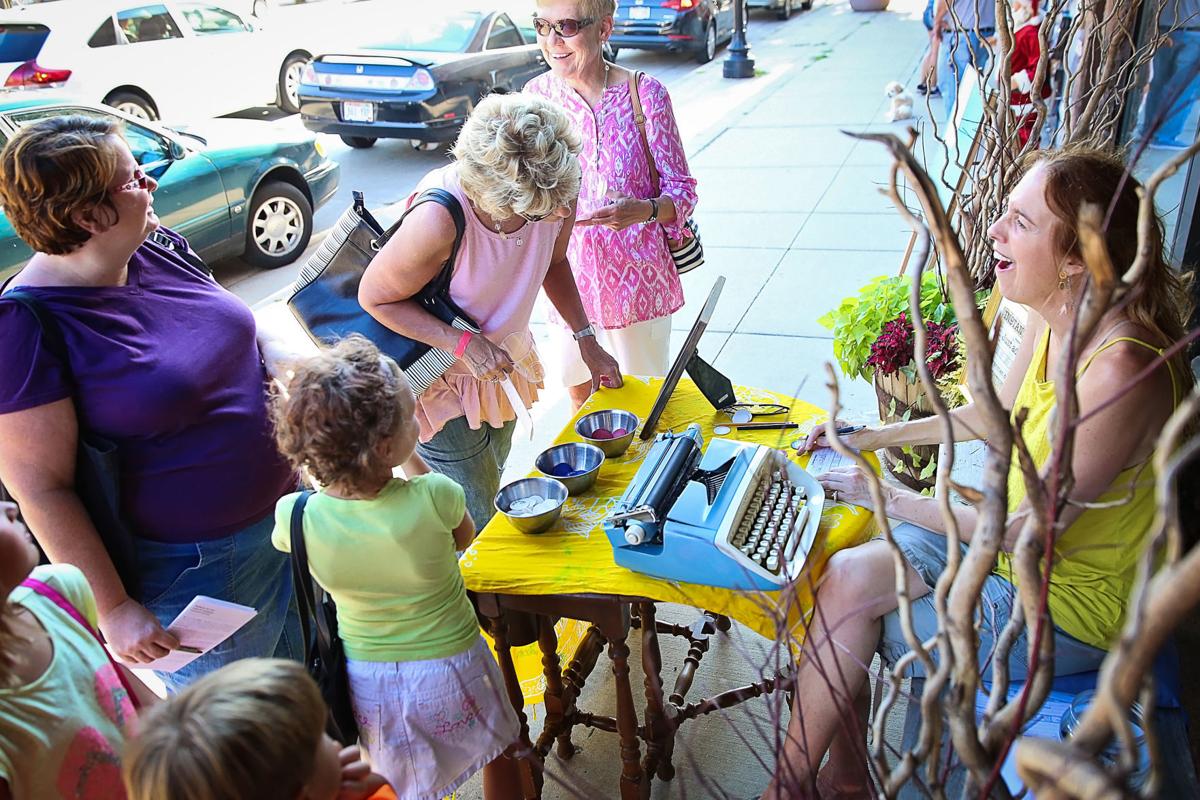 Art, food, and fun will combine together to show the Reedikulus side of Reedsburg July 27 and July 28.
ArtsLink Director Joann Mundth Douglas said the Reedikulus Arts Festival is an opportunity to show the creative side of downtown Reedsburg. The event also gives local artists an opportunity to showcase their work and provide an education to the public about the importance of the arts.
She said the event doesn't only attract locals from the Reedsburg area, but people also come from Milwaukee, Madison, La Crosse and Eau Claire.
"As the event grows we're hoping to attract more and more people out of town," Douglas said.
The Reedikulus Arts Crawl kicks off at 7 p.m. July 27 with a square dance in the Avalon Ballroom at 170 E. Main Street.
You have free articles remaining.
The remainder of the scheduled activities will take place starting at 4 p.m. until 8 p.m. July 28. Douglas said the event is a "mash up" of local art exhibits, activities and presentations located in downtown Reedsburg for the public to enjoy. She said the map will have about 20 stops featuring artists presenting several different mediums from painting, film, performance and mixed media. Event guides are available for $5 at headquarters at LK Design and Photography.
Beer and wine packages are available for purchase online at a reduced rate until July 25. At the door packages will be available starting July 26 and will be available for purchase at LK Design and Photography the day of the event. Mundth said raffle tickets for the chance to win pieces from local artists will also be available for purchase and electric cars will be available in front of LK Design and Photography for those "who need a break from walking." There isn't any cost for the service, but a donation is requested, she said.
City Park activities will include live bands, vendors and some public art displays. One of them will be a 12 by 20 foot piece of art called the Reedikulus Polychrome Walleye will be located at City Park for anyone to walk through and help finish the piece of art by weaving colors into the display. Activities will continue with vendors and live bands until 10 p.m. in City Park.
Douglas recommends people to arrive early to make the most of the experience of the event.
"There's more than a person can see and do in possibly four hours," she said.
Josh Hess, 28, has showcased his work at the festival since the event began four years ago. This year, he will display paintings and a film he collaborated with other local artists called "Colors of the Night." He described as a "post modern move piece" with skateboards and art work. He said he is really looking forward to showing the first film he has made with the public.
"It brings excitement to me every year to be able to show work (of things) I have made in the past year," Hess said.
Follow Erica Dynes on Twitter @EDynes_CapNews or contact her at 608-393-5346.