Reductions in public school budgets have changed the way some students earn their driver's licenses.
Several area school districts have cut the programs to save money, leaving the task of teaching to private businesses. Schools that still offer the course have modified it to make room for other courses that live up to modern academic demands and others have developed collaborative programs to share the cost.
Night classes
Wisconsin Dells High School moved its driver's education course out of the regular school day and developed an evening class for students who want to learn how to drive. District Superintendent Terry Slack said the school made the transition to allow more time for other types of instruction. He said students now face extensive learning requirements, such as benchmarks in reading, math, science and social studies, so the school had to find time for those classes.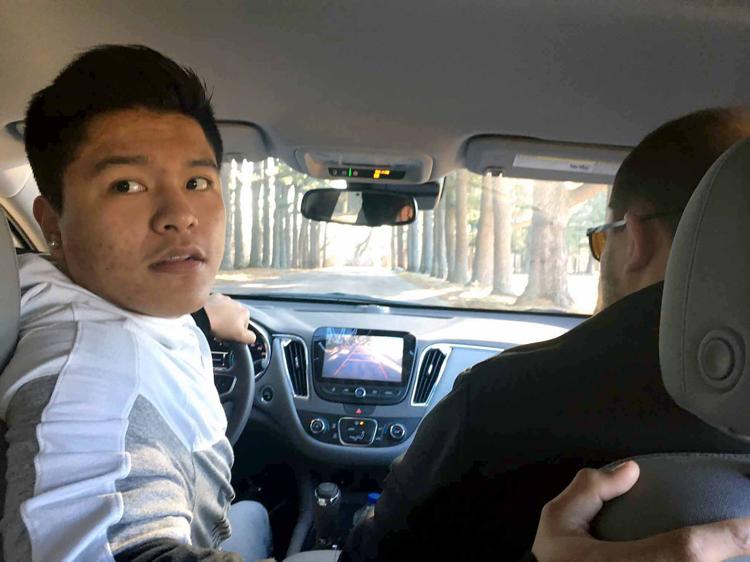 Participation is still high; more than 90 percent of the school's students obtain their license, Slack said. The class includes room instruction and behind-the-wheel training, and is taught by school librarian Troy Ryan.
Slack said it also benefits the teacher to have driver's education during the evening.
"He has a pretty full plate during the school day," Slack said.
Cooperative programs
Baraboo High School dropped its driver's education class but still offers a non-credit course through Cooperative Education Service Agency 2, which offers joint programming for several area school districts. Baraboo High School Principal Glenn Bildsten said students may attend the joint classes before or after school. Dave Crane teaches the course and has 30 years of experience with the school but now teaches through CESA.
The school ended its traditional program after the 2014-2015 school year and Crane chose to retire from the Baraboo School District, Bildsten said.
It doesn't cost the school anything to offer driver's education through CESA, but students pay a fee of about $400.
The impact of Act 10 in 2011 and budget caps set by the state Legislature placed Sauk Prairie High School's driver's ed program in jeopardy. Teacher Tim Marshall said driver's education routinely was near the top of programs to be cut.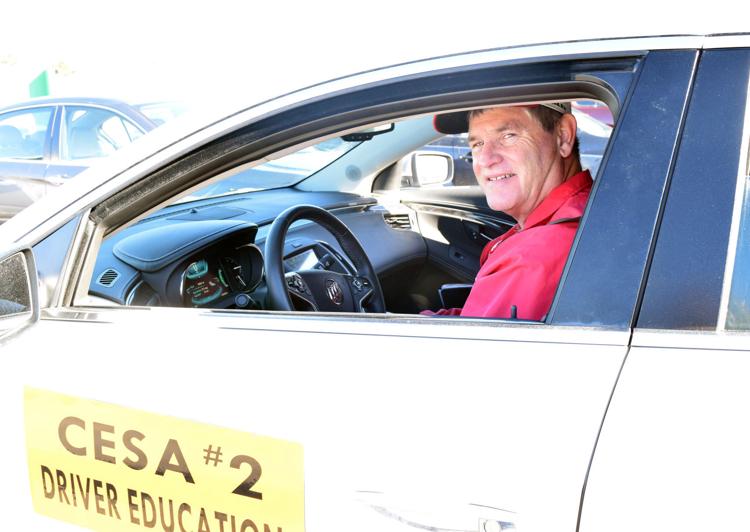 "My principal and I fought pretty hard to keep DE in the high school," the 22-year teacher said.
Marshall said he took early retirement in 2013 due to the uncertainty of benefits but learned he still could teach driver's education at Sauk Prairie through a CESA program.
Traditional programs
Reedsburg Area High School still offers a traditional driver's education program. Brian Pottinger, who has 24 years of experience teaching the subject, also oversees athletic training and physical education classes.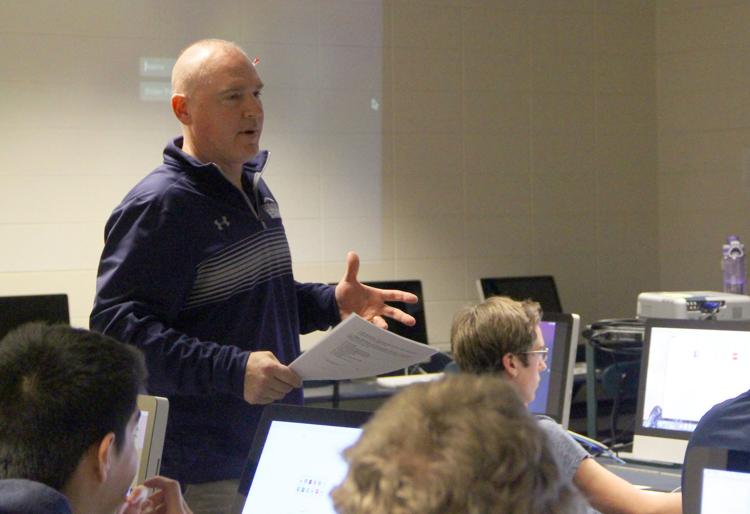 After 11 years in Reedsburg schools, he said he believes the district and community value driver's education and the program appears safe from any cuts or modifications.
He said that support likely is due to a lack of public transportation options in the community and the affordability of the program offered by the school.
Reedsburg driver's education student Braydon Judd said he's learning so he can drive himself to activities like wrestling.
For classmate Nicole Denman, driving provides new opportunities to spend time with friends, attend sporting events or reach activities such as dance.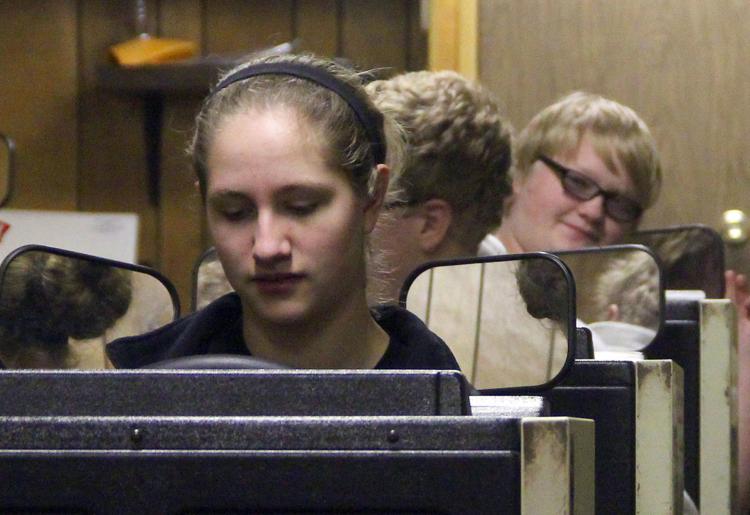 Unlike Reedsburg, Portage High School ended its program in 2013-14. Portage High School Principal Robin Kvalo said the district needed to reduce staff to meet tight budgets.
She said there were many local opportunities for students to pursue a driver's license.
"Because we had ample providers in the community, it was one reduction we could do without highly impacting our students," she said.
Teachers keep on
Cindy Rabine started a business after losing her job as a driver's education teacher at the Mauston School District. As owner of RyO's Driving School, she teaches students not only from Mauston but also Baraboo and Adams-Friendship. She has run her operation since 2009.
Rabine said regardless of whether it's a school or private operator, it's expensive to run a driver's education program. The expenses associated with maintaining vehicles and insuring drivers with limited skill and experience may be too much for a cash-strapped school.
Driver's education has been gone so long at Mauston High School that parents don't ask about it anymore, principal Jim Dillin said. Like other schools, Mauston ended its program due to funding. He wasn't sure when it ended, but said it was around the time the district opened a new high school in 2001.
Dillin said there's been no discussion to bring back driver's education.
Looking ahead
Bill Hebl was preparing for cuts long before they were ever a possibility. He opened Willie's Wheels in Pardeeville in 1977. He started teaching driver's education in 1965 when he was a teacher with the Mauston School District. He later went on to teach in Pardeeville and opened the business in case the class was eliminated. Since then, he has taught students from Columbia, Sauk, Dodge and Marquette counties. He recently sold the business.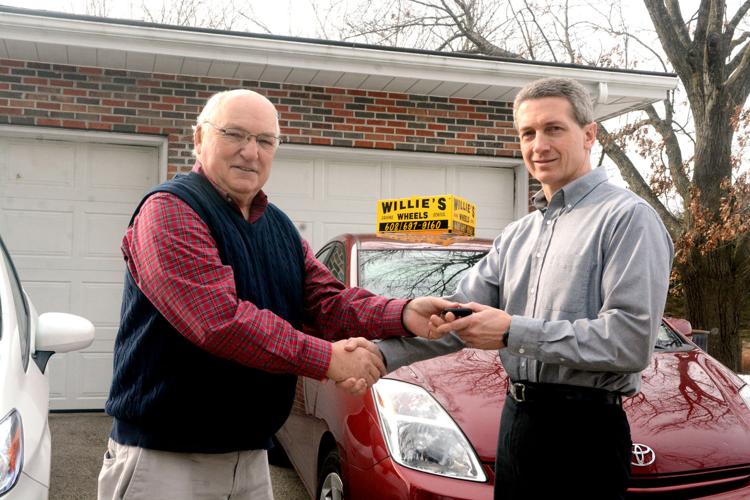 Hebl said he understands why schools nixed the program. At one time the state reimbursed districts for the programs, but that money dried up.
He also said today's students are different than previous generations. He said teens are busier than ever before. Whether it's because of resume building, college or workforce preparation or just desire, students constantly are on the go for classes, clubs, sports, volunteering, work or other extra-curricular activities, he said. Time demands during the school year drives a lot of students into his program during the summer months, which had become very busy for his business.
You have free articles remaining.
Hebl continued to teach into his 70s because he enjoyed the job. He said he always had customers, especially as more schools quit offering driver's education.
"It's been a good business," he said. "It's been a good life."
Program costs
Students should expect to pay something out of pocket for driver's education classes, regardless of where it is offered.
Most schools charge an additional fee for the course. Reedsburg's class costs $325. Wisconsin Dells charges a couple hundred, Slack said.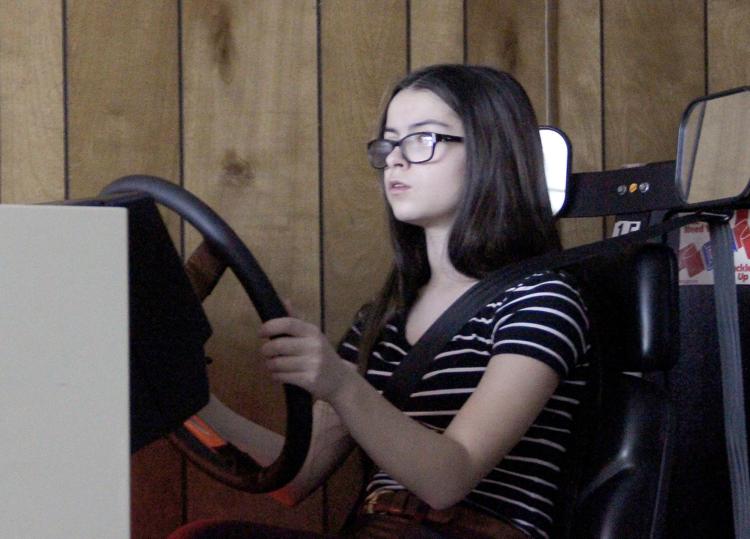 "We're not trying to make a profit," Slack said. "We are just trying to break even."
Costs vary depending on where students attend and how much instruction they need. RyO's offers packages with classroom instruction and different amounts of behind-the-wheel training and observation. Rabine said she offers a monetary award if a student receives a perfect score on the driving exam.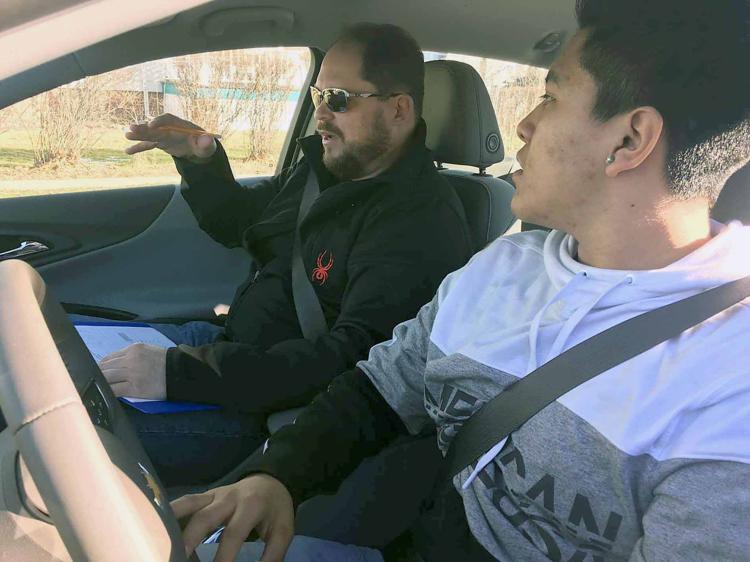 Students also may qualify for discounts. AAA offers driver's education in the state and gives a break to its members, said Nick Jarmusz, director of Public Affairs for AAA-Wisconsin. That program, without the discount, costs $380.
Evolving class
Jarmusz advises parents to look at more than price when choosing a driving school. He recommends visiting several schools and possibly sitting in on part of a class. Effective courses need to be comprehensive.
Modern technology is both a bonus and a hindrance for budding motorists. Pottinger said texting and driving is the new drunken driving. Alcohol used to be one of the deadliest substances for teen drivers and was a hot topic in driver's ed classrooms. Today, it's cell phones.
Bells and whistles aren't much help, either. More modern vehicles have GPS and touch-screen capabilities as well as blind-spot mirrors and backup cameras. Pottinger doesn't want his students to rely on devices because they can fail. Students need to learn how to look over their shoulders and use their senses to stay safe, he said.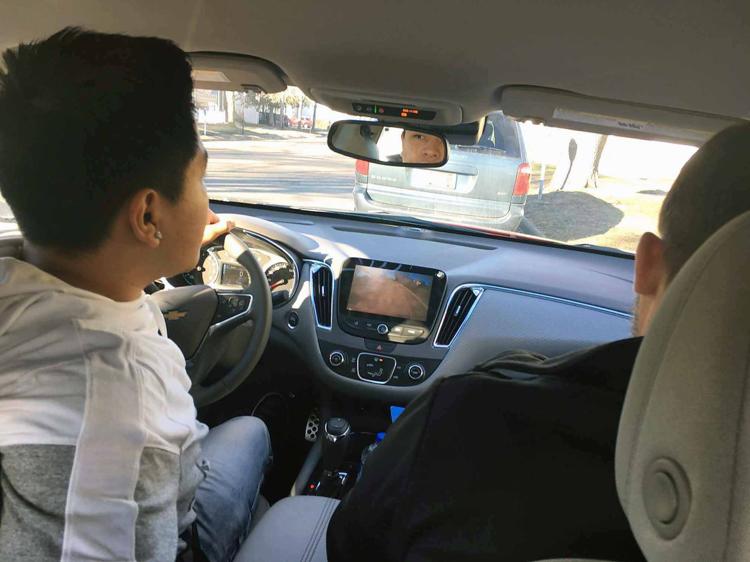 He said Reedsburg students first practice on simulators, but the real world is a better teacher.
"There's not that much that can take the place of getting out there behind the wheel," he said.
Rabine said she doesn't let her students rely on technology. She also doesn't use simulators at her business. She said the experience of simulators doesn't resemble real-life scenarios closely enough. She pointed to incidents like deer crossing the road at night, children suddenly darting out into traffic or rapid changes in weather.
Changing views
There was a time when 15-year-olds couldn't wait to turn 16 just so they could get their license. That milestone appears to have lost some of its luster.
Pottinger said enrollment has decreased since he started teaching. The cost of the programs has risen and teens are more aware of the dangers associated with driving. Some youth may see the big city in their future and plan to rely on public transportation.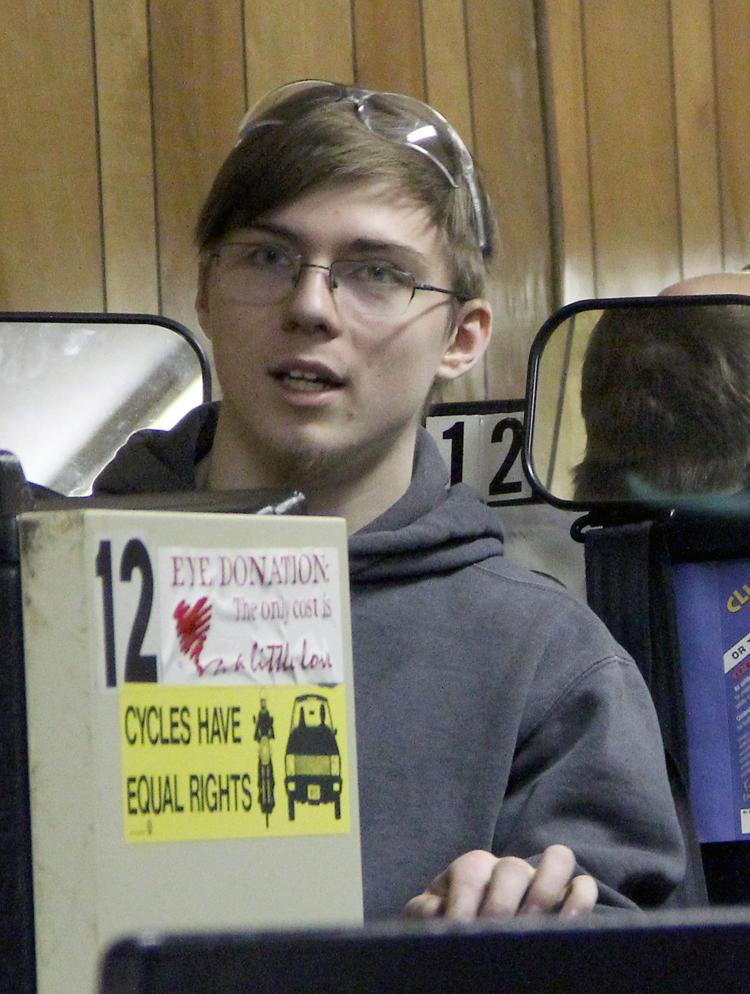 Rabine said she has noticed a great deal of fear surrounding driving among students, and it's not unusual for a parent to push their teenager to attend driving classes. She said her goal is to empower students by teaching them defensive driving. There are hazards on the road but a defensive driver can be prepared to address them.
If a prospective student has extreme anxiety about driving, it may be better to wait before turning the key, she said.
"Driving is a privilege, not a rite of passage," she said.
Despite concerns about driving, some Reedsburg teens are willing to accept the risks.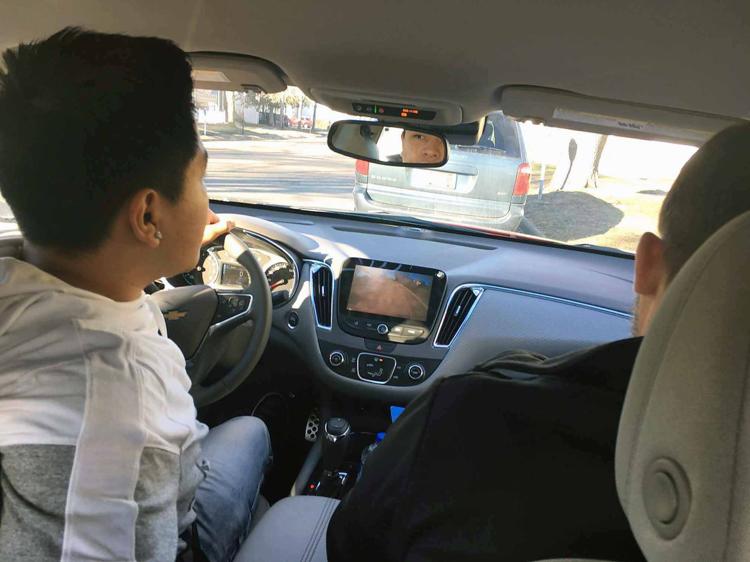 Driver's education student Isaac Bergman said he wants to learn to drive in case he needs transportation in the future for school or work.
Classmate Arianna Gilman said a driver's license will mean less asking for rides.
Safety concerns
The students acknowledged that they are nervous to get behind the wheel, mostly due to the dangers caused by people who text and drive or operate under the influence.
Judd said he's nervous about what other motorists can do on the road as well as how his driving can affect others.
It's also a little nerve-wracking being a new driver. Bergman said he's trying to focus on doing everything right.
"I don't want to mess up and cause a crash," he said.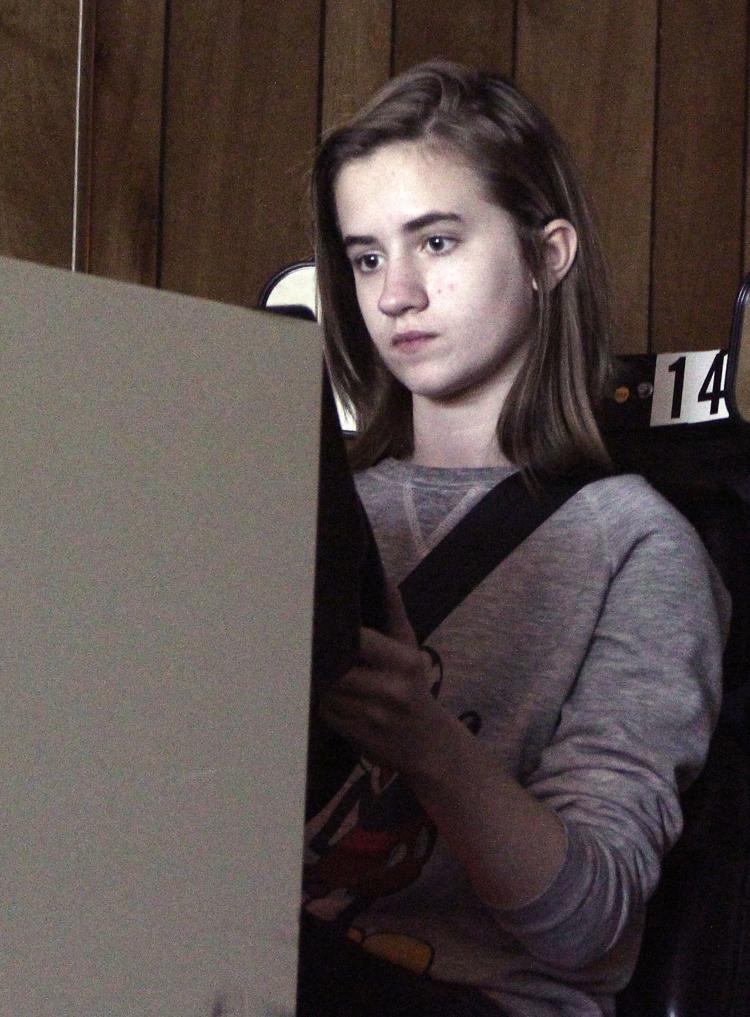 Learning defensive driving has helped build their confidence, Denman said.
Gilman added that the positives of driving are worth facing the negatives.
"I will have my freedom but I will also have that responsibility and I'm willing to have that on my shoulders," she said.
Follow Heather Stanek on Twitter @HStanek1.