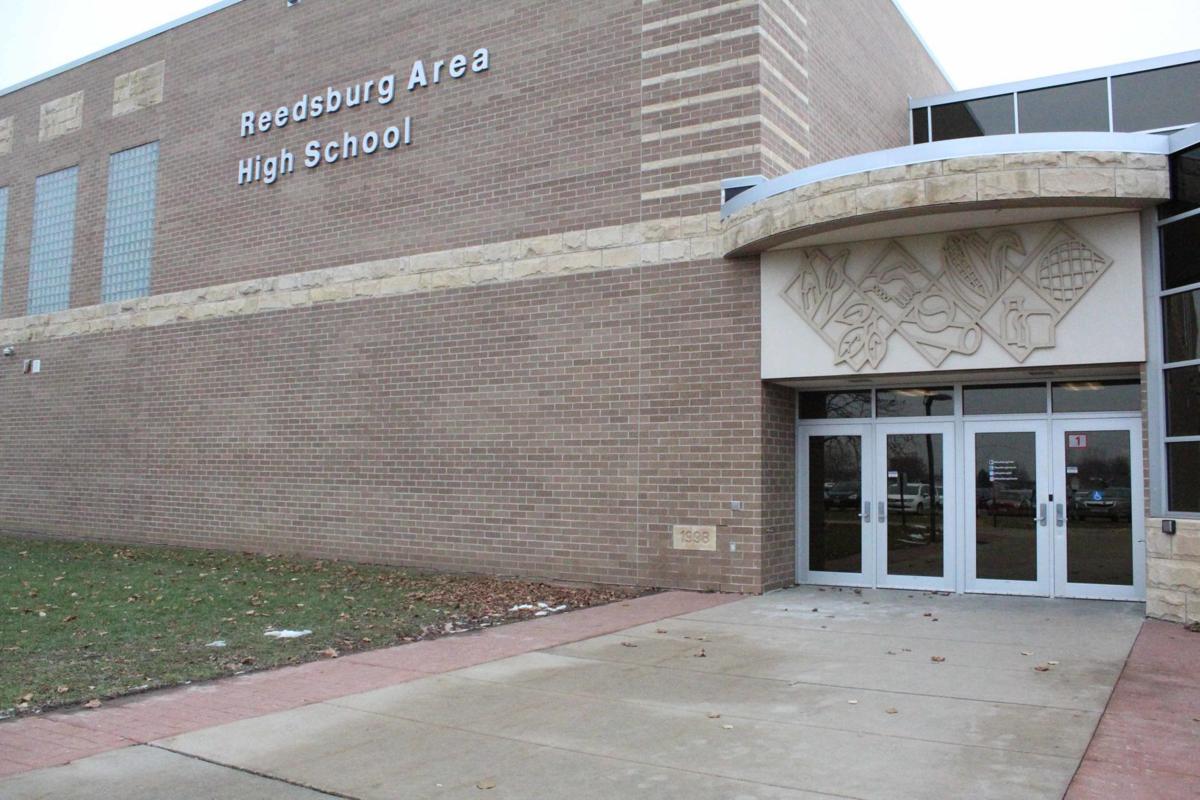 The School District of Reedsburg will offer virtual learning opportunities for all students and will not change its spring break due to the COVID-19 pandemic.
District Administrator Tom Benson said at the March 16 school board meeting the school district will provide opportunities for all students grades K-12 to do homework, either online or for parents to receive assignments through email, which might make up some hours of instruction lost due to Gov. Tony Evers mandate to close all schools until April 5 to combat the spread of the coronavirus. Those who don't have internet access will receive a folder of hard copy homework to pick up at the district, Benson said.
The district's 4K classes are also canceled and enrichment opportunities can be emailed or hard copies provided to parents, according to the school district's website and Benson.
Benson recommended to the board to not to change the school district's springs break, scheduled for April 6-10, due to staff and students possibly having plans to travel during that time frame and not having enough substitutes to fill in where needed. The board took no action on the item. Students will return to school April 13, depending if Evers' mandate to close schools until April 5 isn't extended to further combat the pandemic.
Benson said all the buildings will be closed and all extra-curricular activities and class trips are canceled for the time the school district is shut down. He said the school district is still working on how staff will be paid during the two week shut down.
The school board also unanimously approved to set its 2020-2021 school year and teacher calendar. Students will attend school from Sept. 1-June 2. Benson said the dates could change if the coronavirus pandemic closes schools for even longer.
"I think in the months ahead you'll have more opportunity to talk about how we are really going to look at whatever time ultimately is lost here, what we are going to do about that," Benson said told the board.
The School District of Reedsburg announced through a letter to parents, also posted on the school district's website, school would be in session March 16-17 and closed on March 18, following an executive order by Evers to cancel all K-12 schools through April 5. That changed in a letter to parents sent March 15 when the school district announced it would close March 16, following other area school districts like Baraboo, Wisconsin Dells and Sauk Prairie.
Benson said he decided to cancel school earlier than the March 18 requirement after meeting with administration, school nurses, representatives from nearby schools and emergency management.
Benson said the school district plans to apply for a waiver request from the Department of Public Instruction for the hours of mandatory instruction lost. Benson said the state will expedite the response and simplify the waiver application process.
"It's likely we'll take advantage of that opportunity," he said. He added in a separate interview after the meeting it will require board action at a later date to apply for the waiver.
Benson said the state is pursuing a request from the federal government to waive the requirements for testing due to the pandemic.
"We'll learn more about that in the coming days," Benson said.
School District of Reedsburg Communications and Media Specialist Kari Stanek said in an email the school district's food service program will provide lunch and breakfast for the next day to all children 18 and under starting March 17 Mondays through Fridays while the schools are closed. Families can drive-thru or walk up to receive grab-and-go meals at certain locations and pick up times. Meals cannot be consumed on site. Business Manager Pat Ruddy said the program is similar to the school district's summer meal program.
Concerned about COVID-19?
Sign up now to get the most recent coronavirus headlines and other important local and national news sent to your email inbox daily.