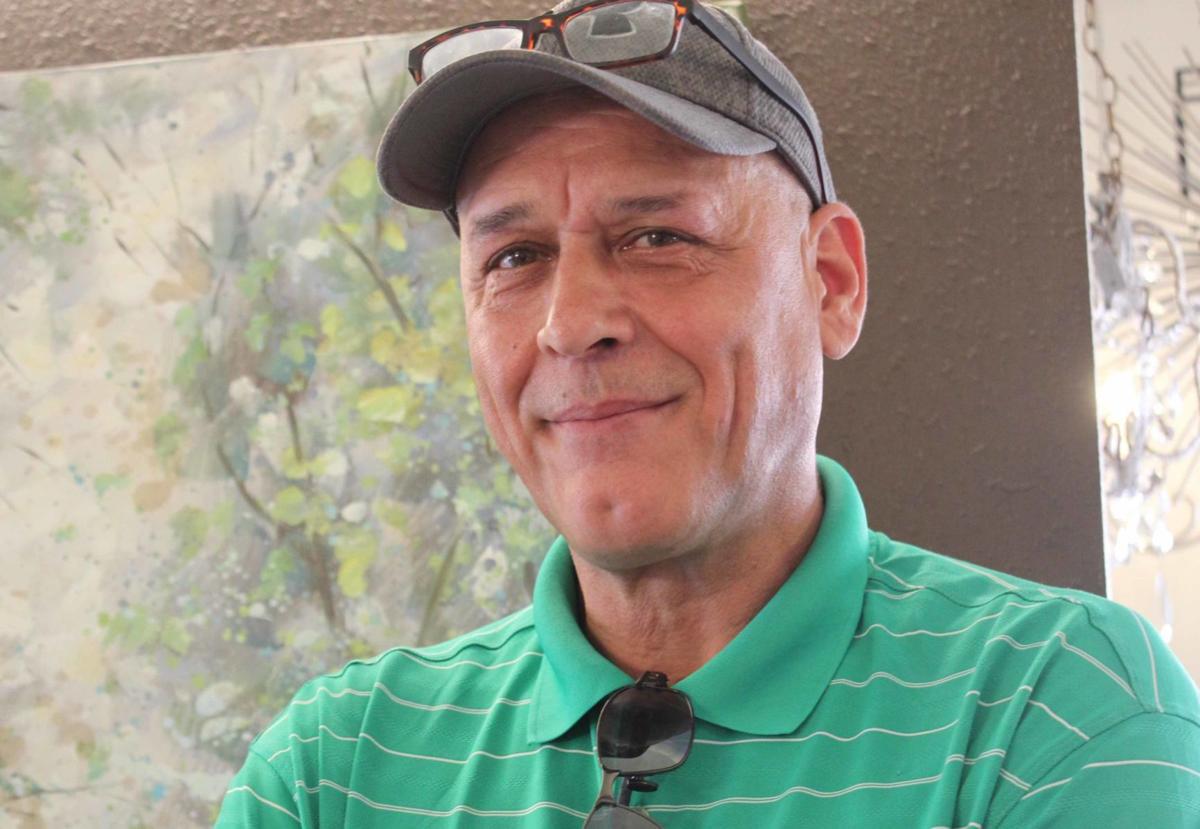 A Reedsburg resident is running for a seat in the legislature to represent the 50th District Assembly.
Mark Waldon is challenging incumbent Rep. Tony Kurtz, R-Wonewoc, for the spot and will be on the ballot in November. As of June 8, Waldon was the only candidate to have filed papers to run against Kurtz.
While he is running on the Democratic ticket, he said he classifies himself an Independent. The 50th District includes all of Juneau County and parts of Monroe, Richland, Vernon and Sauk counties. State assembly terms are two years.
Waldon grew up in Madison and attended UW-Madison to major in public relations and journalism. He helped run his family tavern for five years after college before moving to Denver, Colorado to take a corporate job for 17 years. He moved back to Wisconsin and settled in Vernon County in 2015 before moving to Reedsburg about a year and a half later.
Currently, he owns two businesses in Reedsburg, Reedsburg Lighting and Home on Main Street and patented a horticulture lighting system. It's that 27 years of business experience he said makes him a qualified candidate for the assembly.
He pledges to vote on topics and issues on what the majority of people want to see, not political views or along party lines.
"Party is not important to me, what is important is what the people want," Waldon said. "I think my biggest contribution is to go in there and talk about representative democracy and see if we can make head way on bringing parties together to find common solutions and not always vote party line because the leadership in the party wants one thing or another.
"People are sick of partisan politics just like I am and I think it's hugely important that we focus on representing our constituents and not the party leaders."
Waldon said he has never been a politician in his life but became interested after noticing the lack of representation for the people in the state and country. He ran for a seat on the Sauk County Board to represent District 7 in this year's spring election, losing to Delmar Scanlon by four votes.
When asked why he wanted to seek a spot on the state legislature Waldon said he wants to represent the people and become involved in the "tough issues" families around the state face every day.
"I think representative democracy not only in the state but in the country is broken," Waldon said. "I've never been a politician in my life, but I think in order for us to bridge the divide that we have going on it's important for a representative to represent the people and not a party."
Waldon said he would focus on four main issues if elected: expansion of BadgerCare, legalization of marijuana, clean water and protection of rural wells/waterways and expansion of free trade school opportunities to rural communities.
It's recognizing those four topics that makes Waldon a good candidate to represent the district, said Juneau County Democrats Chairperson Stephen Weiser.
"I think that one, he is well-informed on the issues, two, I think he's very intelligent and three, he's also a business person whose been very involved with horticulture and so I think (he's) a very trustworthy individual," Weiser said.
Weiser said people like himself and young citizens are motivated to vote and voice their views with the current issues happening around the nation, especially since the COVID-19 pandemic and protests regarding George Floyd's death have affected large and small communities around the nation.
"The people of Juneau County need change and it's not going to happen with the current legislature," Weiser said. "I am totally motivated and I think a lot of people are very motivated right now to get Mark elected. I think the times between the pandemic and the current protests regarding George Floyd('s) (death) really make people realize that if we don't change the direction of this country we are lost."
Those looking for more information on Waldon can call him at 608-495-0070 or message him on his Facebook page. Waldon said a website will soon be set up.
Follow Erica Dynes on Twitter @EDynes_CapNews or contact her at 608-393-5346.
Get Government & Politics updates in your inbox!
Stay up-to-date on the latest in local and national government and political topics with our newsletter.