While it's two months until the November election, Reedsburg City Clerk/Treasurer Jacob Crosetto said he's seeing an increase in requests for absentee ballots.
As of July 29, 764 absentee requests are on file, he wrote in an email. He's expecting that number to increase as the Aug. 11 primary and Nov. 3 general election get closer.
"It's almost non-stop every day we are receiving requests," Crosetto said. "We've seen a huge increase based on previous years and we only expect that to be more."
Based on the number from the April 2020 election and the coronavirus confining more people to their homes, Crosetto said he wouldn't be surprised if absentee ballots totaled more than 2,500 to 3,000 in Reedsburg in November. In the April election, Reedsburg saw a 350% increase in absentee ballots compared to only 354 in the 2016 spring election. The November 2016 election had 1,307 voters file absentee ballots.
All races in Reedsburg are uncontested in August while the November election will feature contested candidates for the 50th District Assembly and Wisconsin's Second Congressional District.
Crosetto said the city is encouraging eligible voters to cast an absentee ballot for this year's elections for safety of the voters and poll workers on Election Day to limit the amount of crowd gathering at the polls and decrease the spread of the coronavirus. In person voting will be available at the Reedsburg Recreation Center, the city's polling place, on both election dates.
"To be on the safe side the safest way to vote would be absentee, so that's really what we are pushing for," Crosetto said. "We just want everyone to make sure they stay healthy and well and don't risk their health if they don't have too."
While deadlines to request an absentee ballot is the Thursday before the election, Crosetto said it's better to request a ballot early to avoid a potential surge in requests and delay in mail that could happen as the election gets closer. Mail-in ballots must be requested by Oct. 14 for the November election, he said.
Anyone who wants to request an absentee ballot can do so by stopping in at Reedsburg City Hall at 134 S. Locust Street to fill out an application in person and have the option to vote in person or have the ballot mailed to you. Registration and request of an absentee ballot can also be done online at https://myvote.wi.gov.
If one knows they are registered and cannot find themselves on the website, Crosetto said to contact Reedsburg City Hall at 608-524-6404 so officials can look up the information.
Crosetto said additional precautions will be taken for in-person voting on Election Day, more so than what was done in the spring election four months ago. He said the city plans to have Plexiglass barriers and all poll workers will wear masks. Similar to April, all voters will be given a pen to keep and will enter and exit through two separate doors. He said the space in the recreation center may also be set up differently for more space and social distancing.
"We're going to make sure that everyone keeps their distance," he said.
Anyone with questions or concerns with registering online can call Reedsburg City Hall at 608-524-6404. City hall is open from 7:30 a.m. to 4 p.m. Monday through Friday. City hall will be open an additional hour for voting on Aug. 7 and Oct. 20 through Oct. 30 until 5 p.m.
GALLERY: Election Day in Reedsburg 2020
Chris and Mike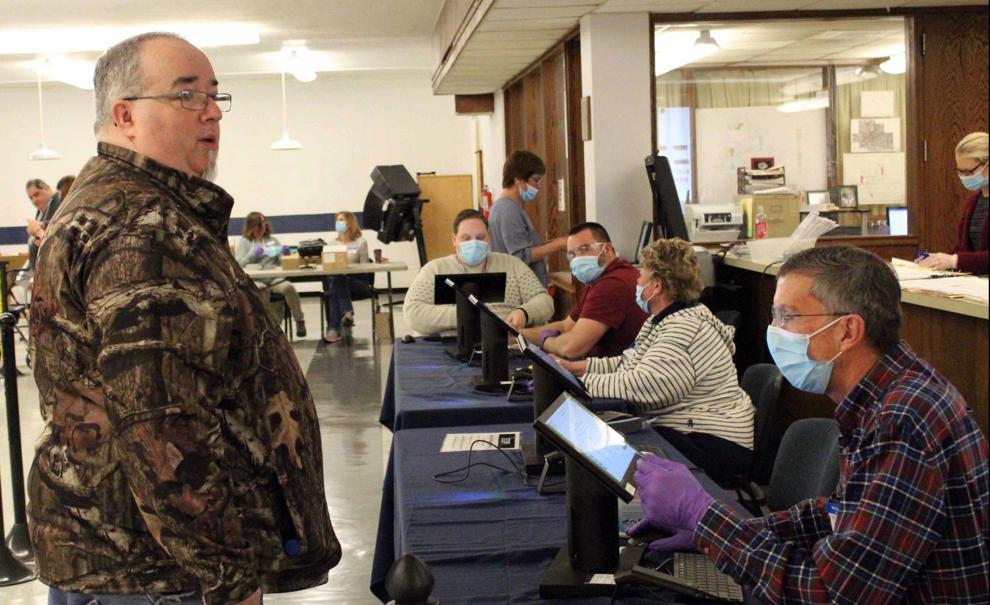 040920-reed-gallery-polls016.jpg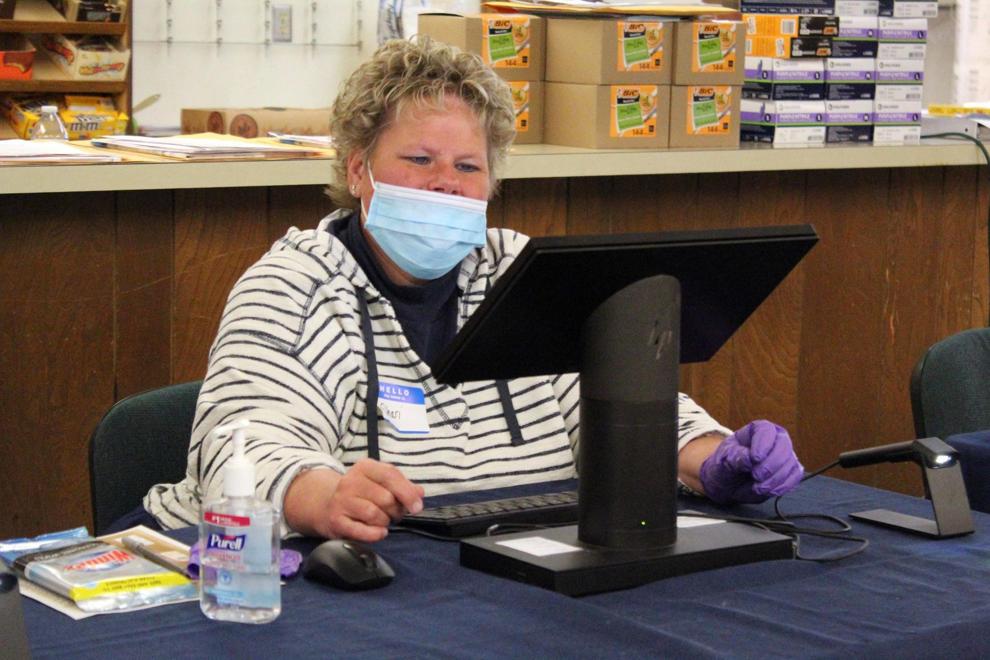 040920-reed-gallery-polls006.jpg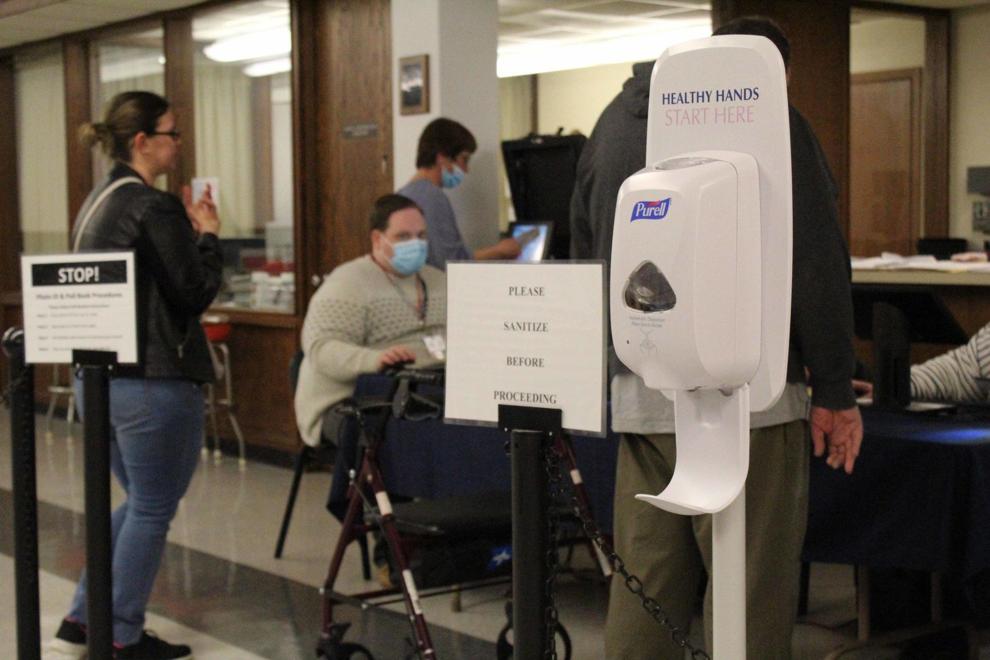 040920-reed-gallery-polls024.jpg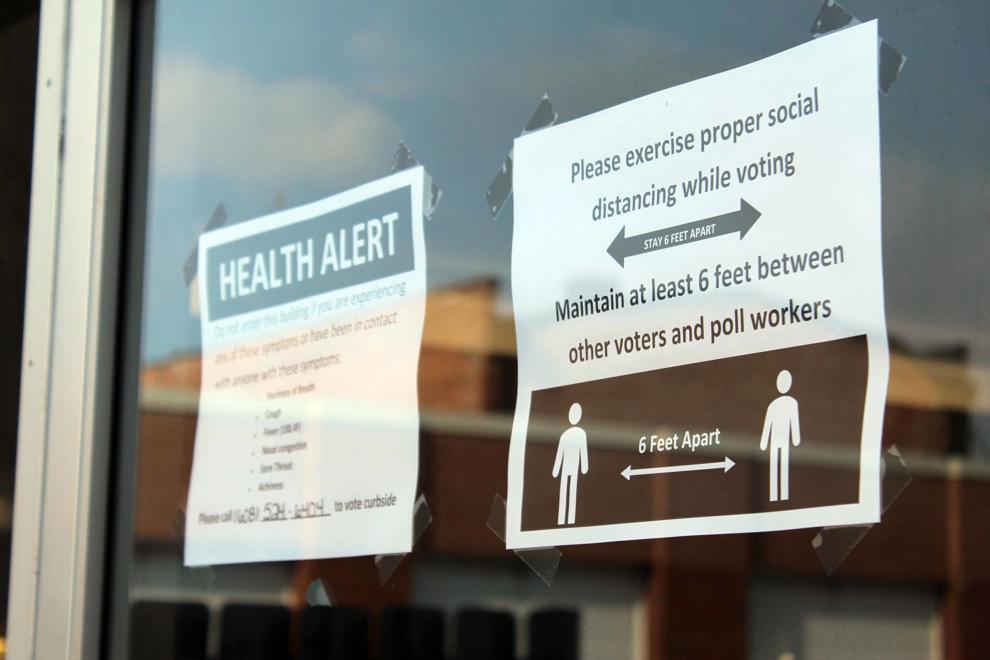 Reedsburg polls six feet apart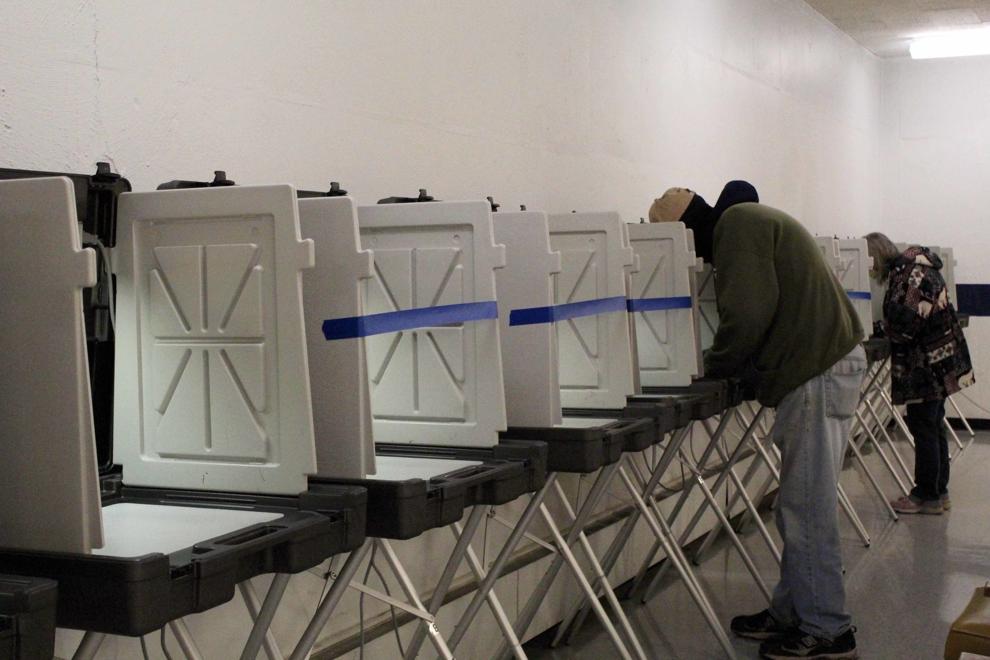 Jenny and Caroline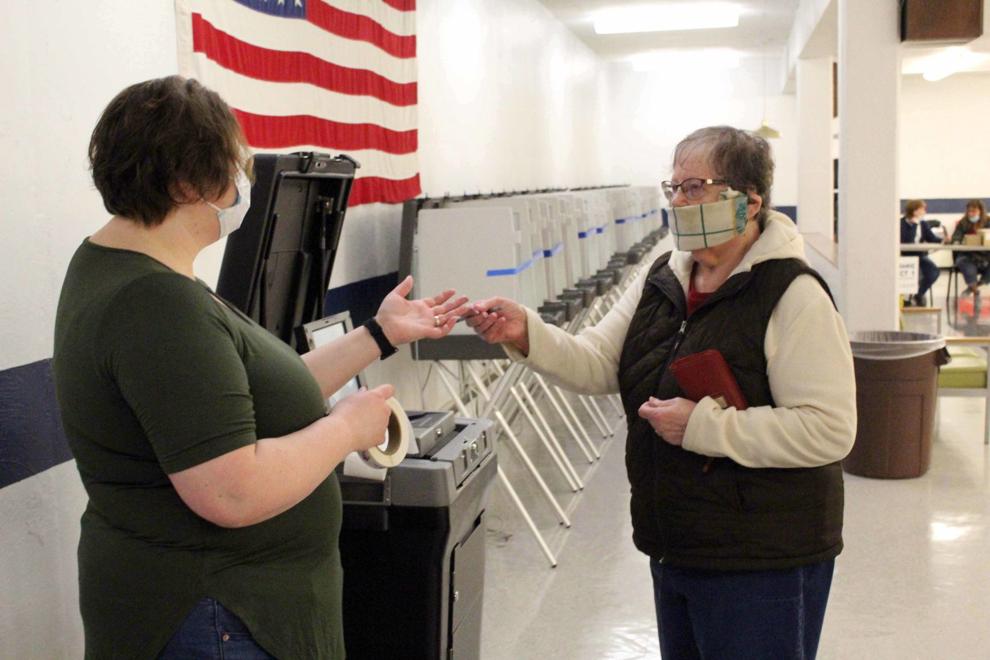 Anita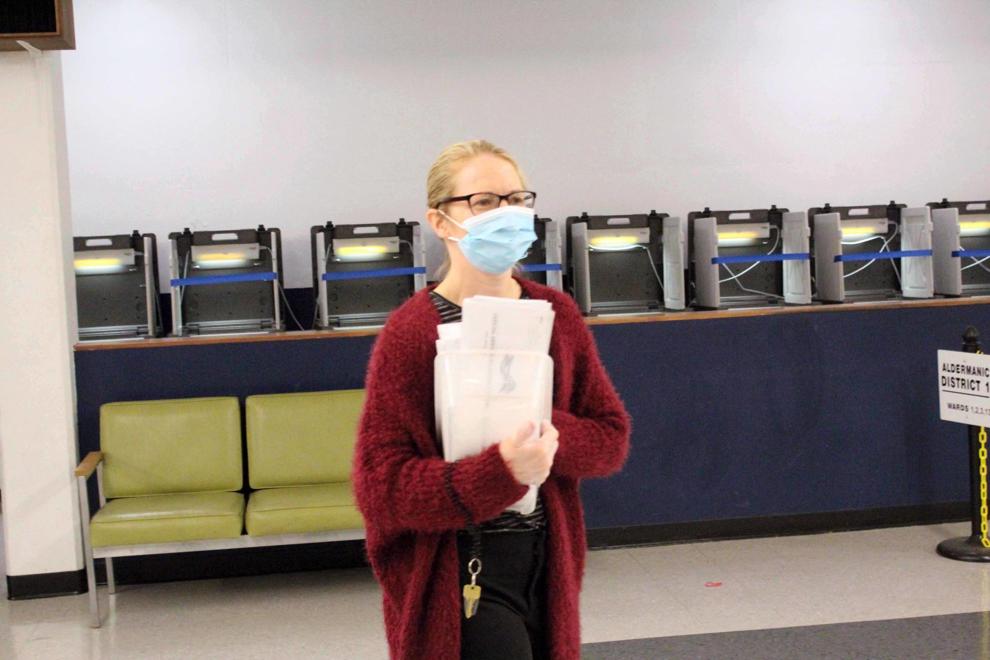 Shari and Kit
040920-reed-gallery-polls022.jpg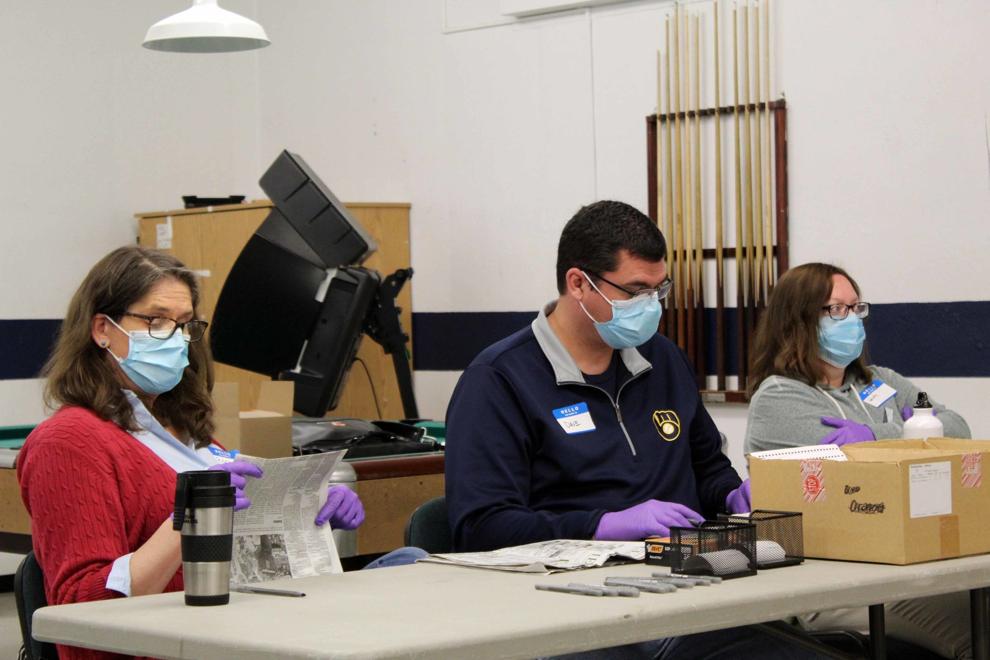 040920-reed-gallery-polls008.jpg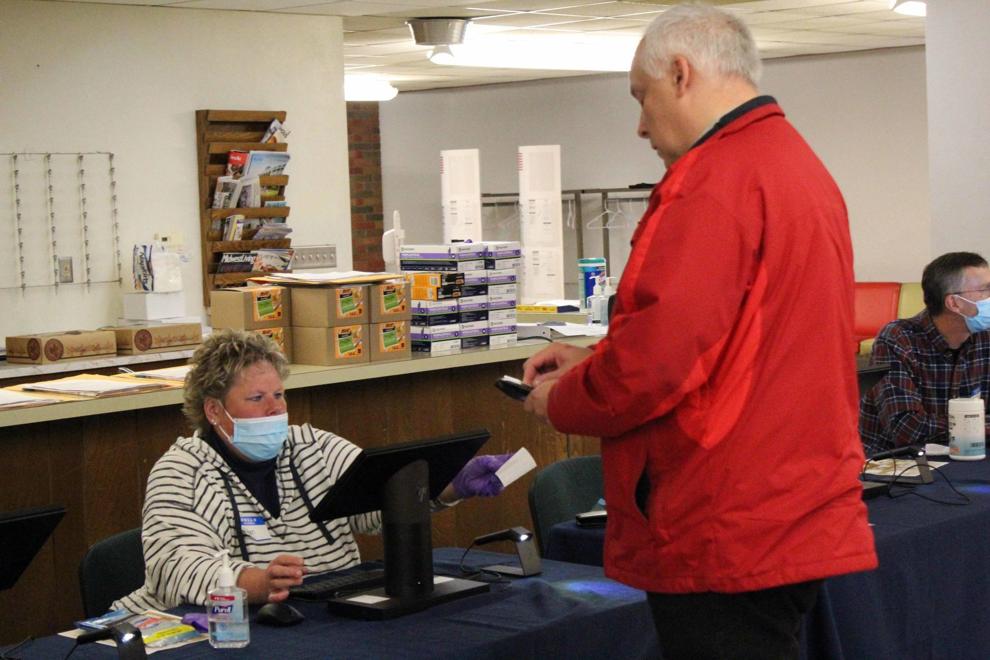 040920-reed-gallery-polls009.jpg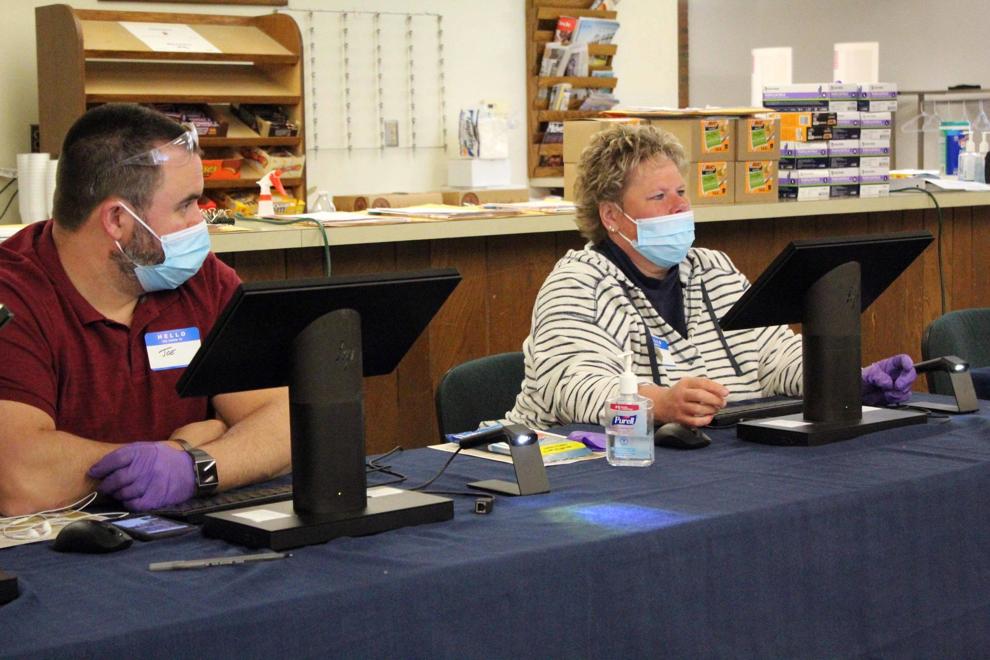 040920-reed-gallery-polls010.jpg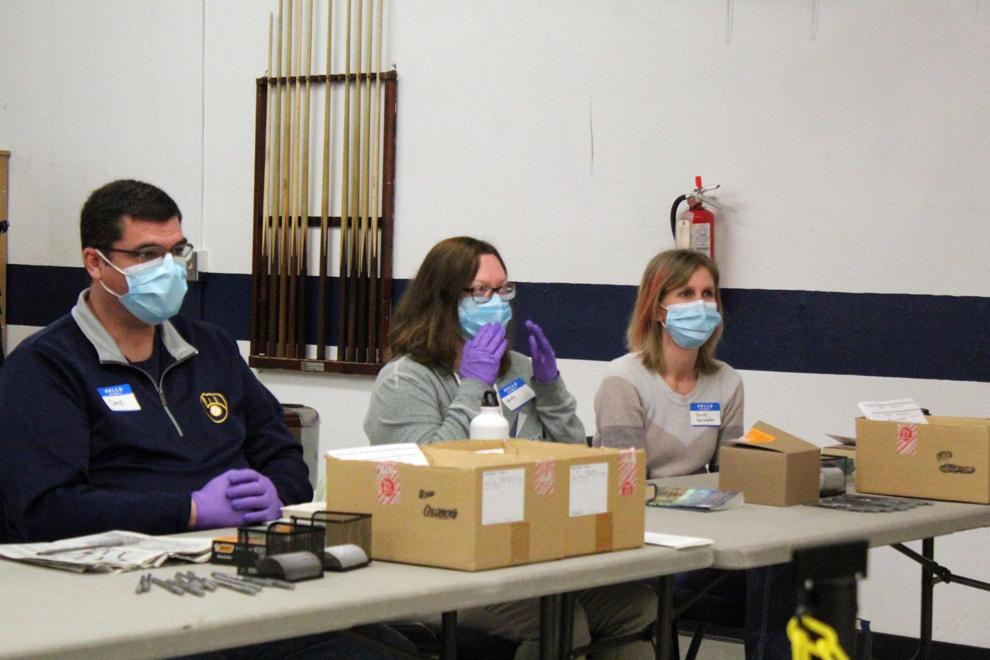 040920-reed-gallery-polls011.jpg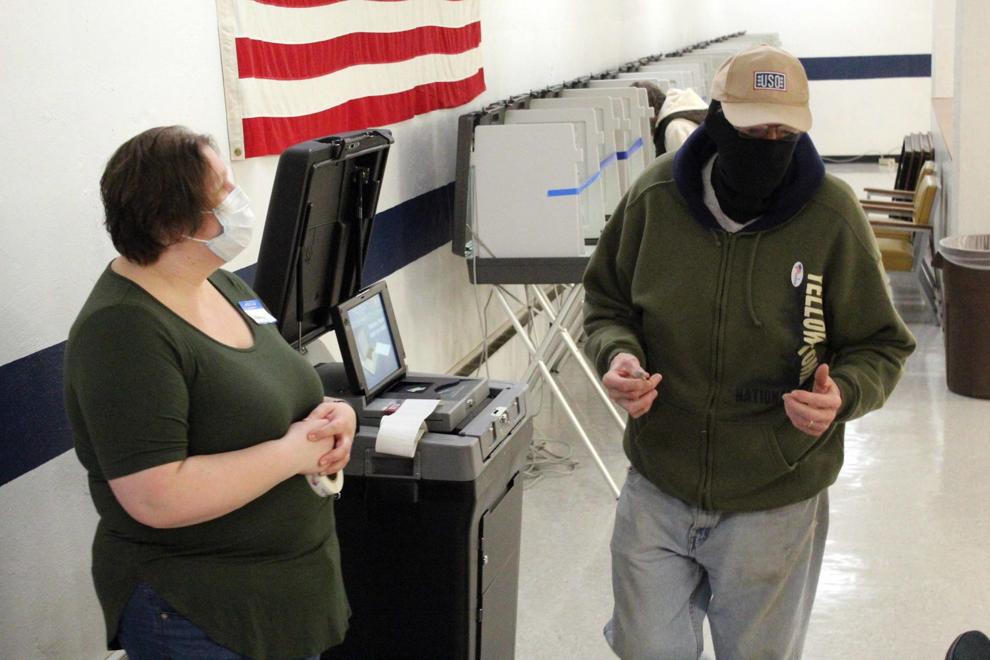 040920-reed-gallery-polls012.jpg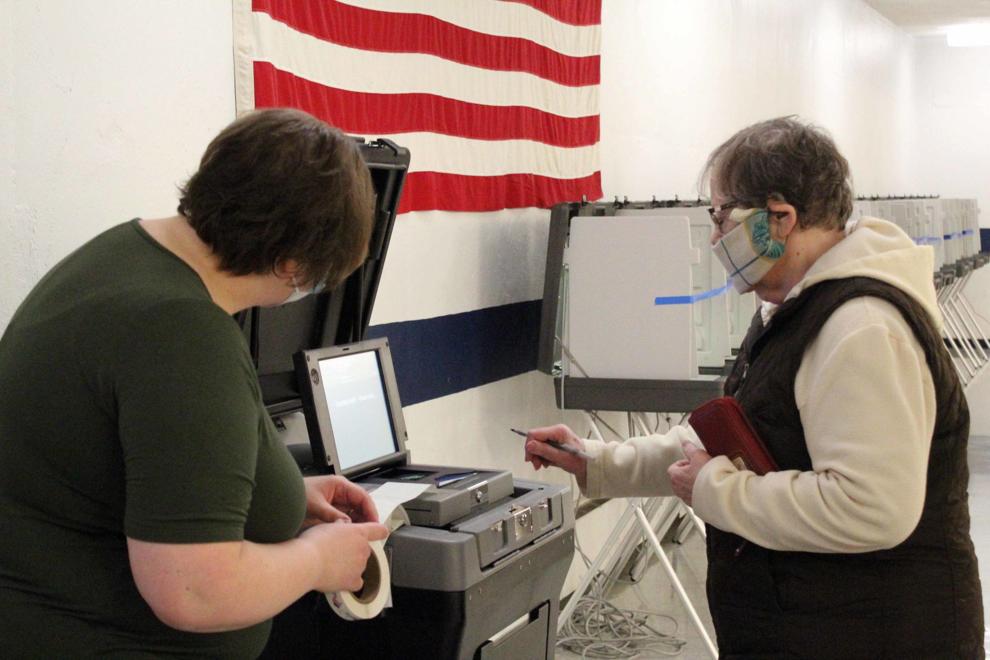 040920-reed-gallery-polls013.jpg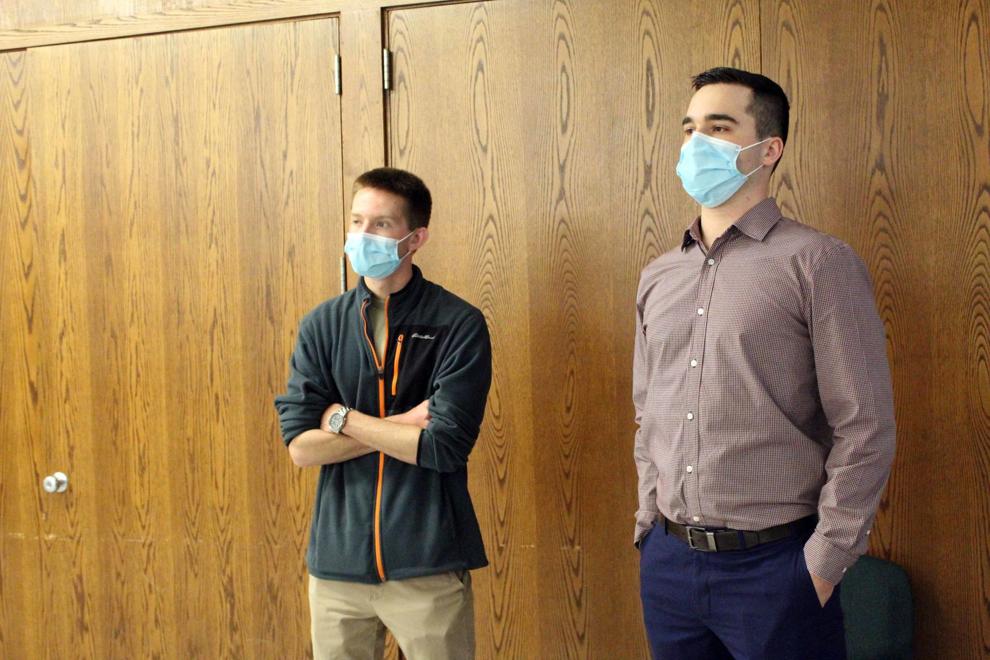 040920-reed-gallery-polls014.jpg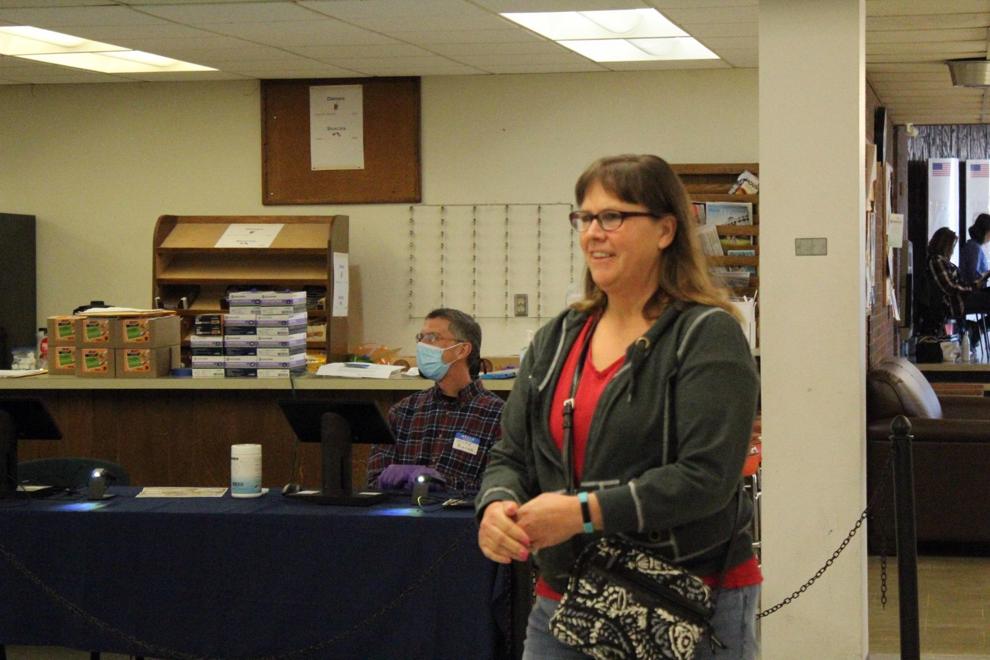 040920-reed-gallery-polls015.jpg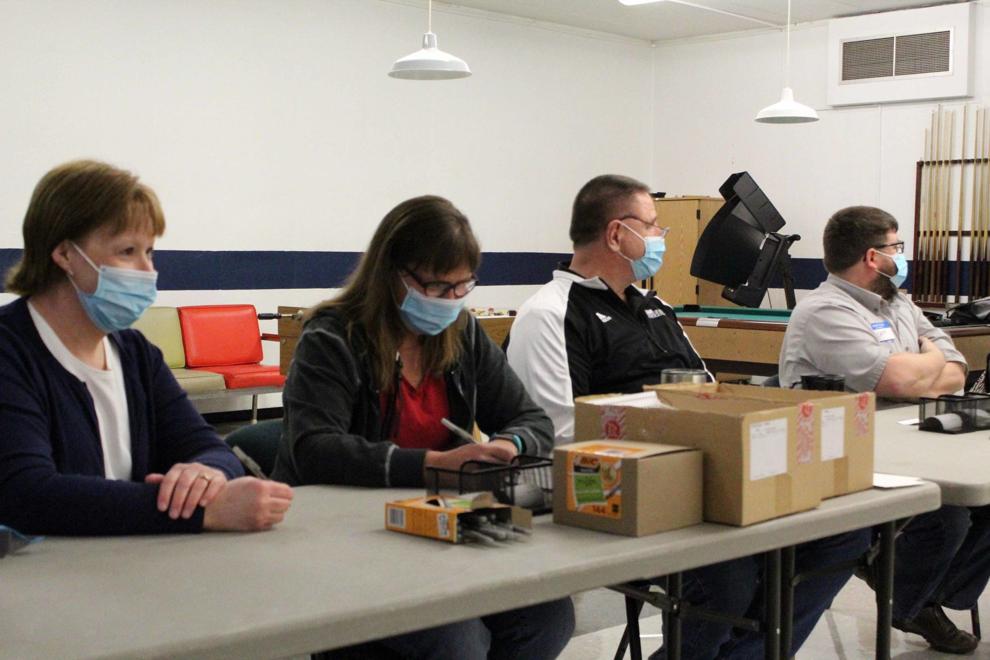 040920-reed-gallery-polls017.jpg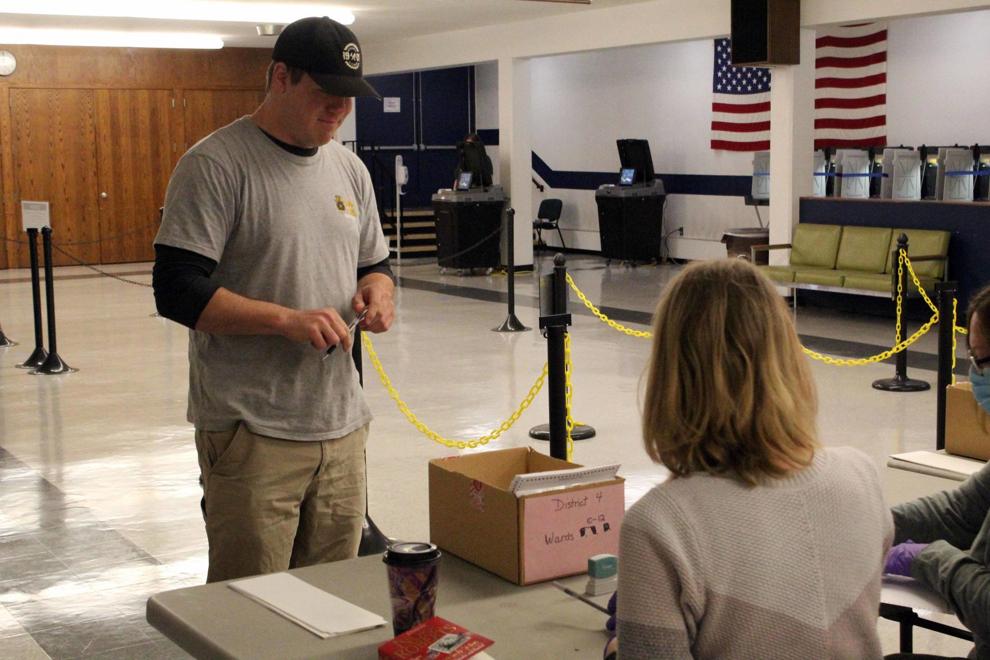 040920-reed-gallery-polls019.jpg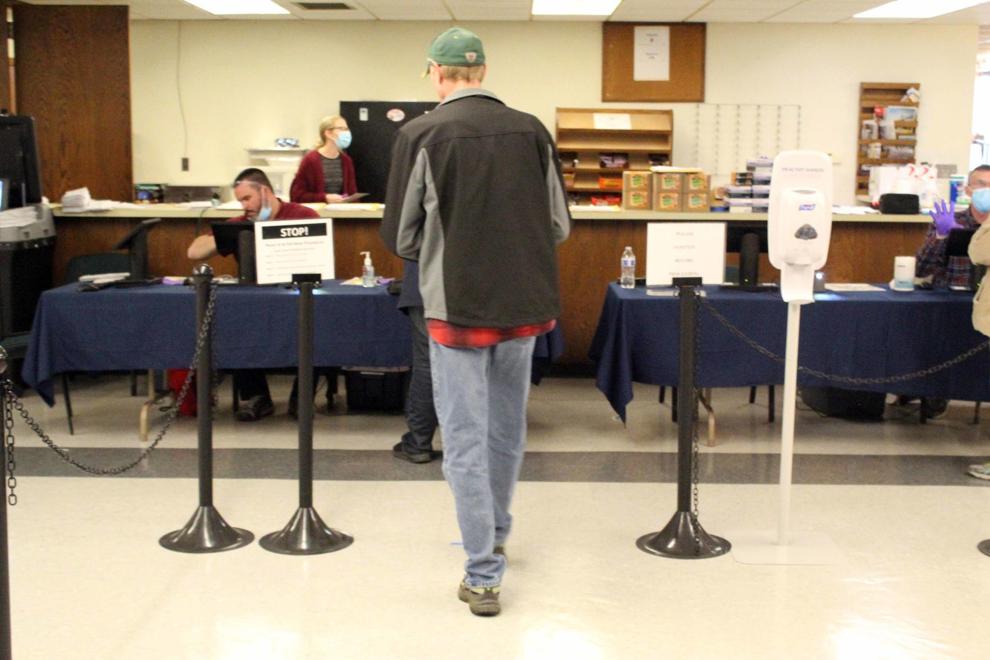 040920-reed-gallery-polls020.jpg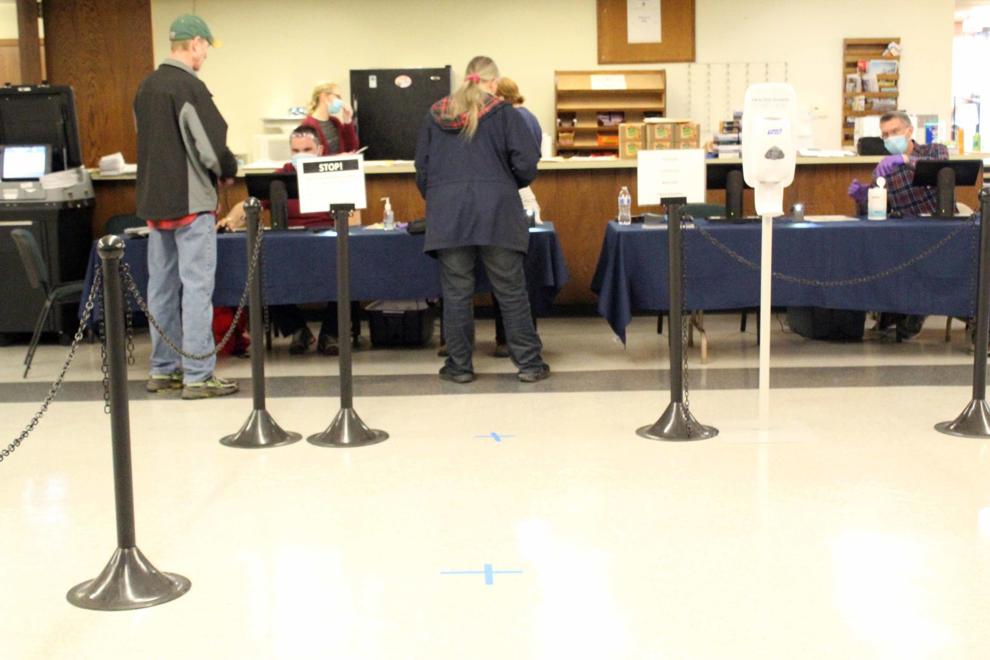 040920-reed-gallery-polls023.jpg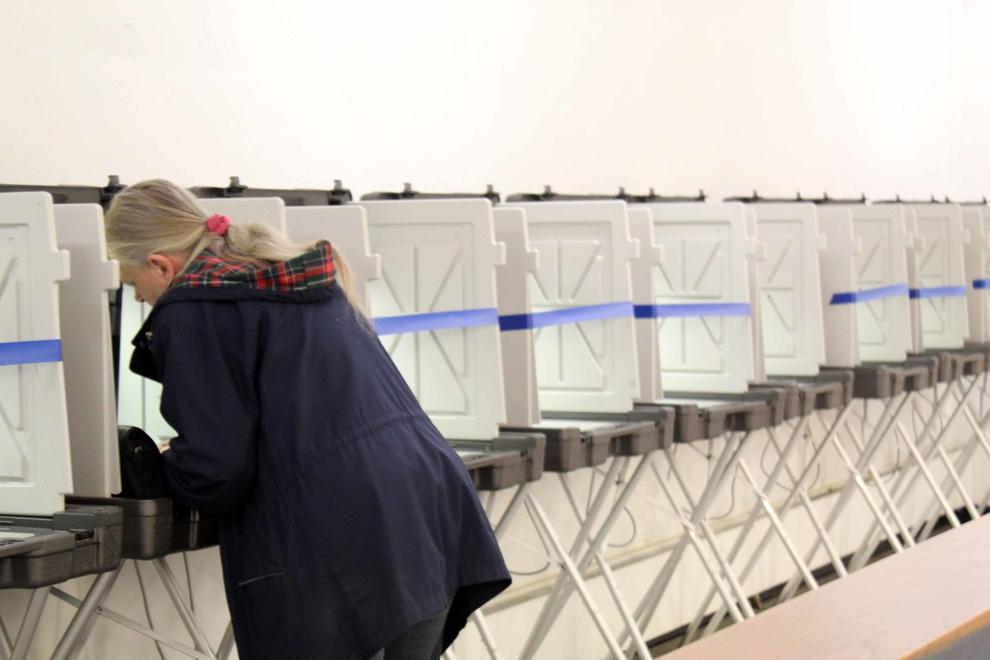 Follow Erica Dynes on Twitter @EDynes_CapNews or contact her at 608-393-5346.