Town of Newport Supervisor Christopher Davis said before Frontier came to the Columbia County town, he had to physically monitor the cattle on his dairy farm, even in the middle of the night to watch for activity. Now his operation uses Wi-Fi to monitor the cattle through phones, tablets and computers.
"It gives us a piece of mind because we can be away from the dairy and still monitor what's going on," Davis said.
However, Davis said of 315 homes in the town, he estimates 25 percent of people on the eastern border lie in what he called "a dead zone."
In 2016, the Federal Communication Commission reported 23 million Americans living in rural areas lacked access to broadband internet service, defined as speeds above 25 megabits per second download and 3 megabits per second upload.
Providing access isn't as simple as setting up a tower, particularly in sparsely populated areas. Companies have to weigh the cost to bring broadband to new areas against potential revenue. To help spur new development, Wisconsin has begun offering funds to encourage growth in areas that may be borderline in terms of recouping a utility's initial investment. 
While some legislators say progress has been made, there are some areas in the region still left without a connection or proper service.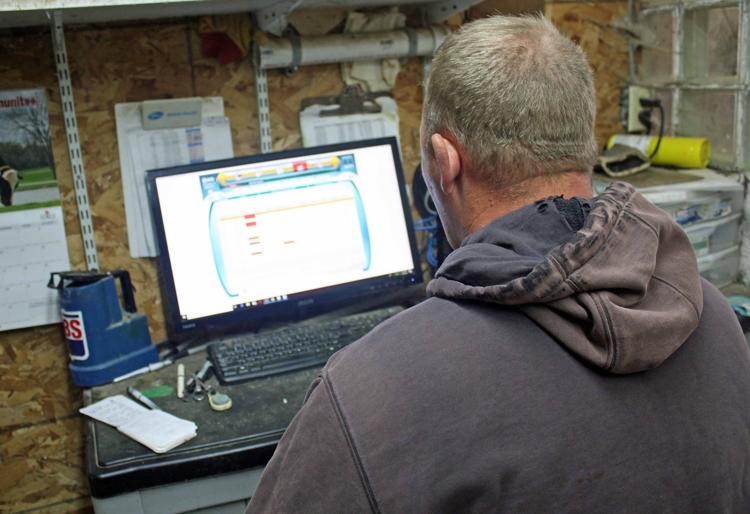 Slow speed
Davis's experience is different from town of Freedom Supervisor Gerd Muehllehner, who receives his personal internet access through a DSL line through Century Link in Sauk County. He said it is frustrating checking his email at night with 1.5 mbps of speed.
"At certain times of the day, it almost becomes useless," he said. "Particularly if you've got an email with an attachment with two or four megabytes, then you might as well go make a cup of coffee before you finally finish downloading it."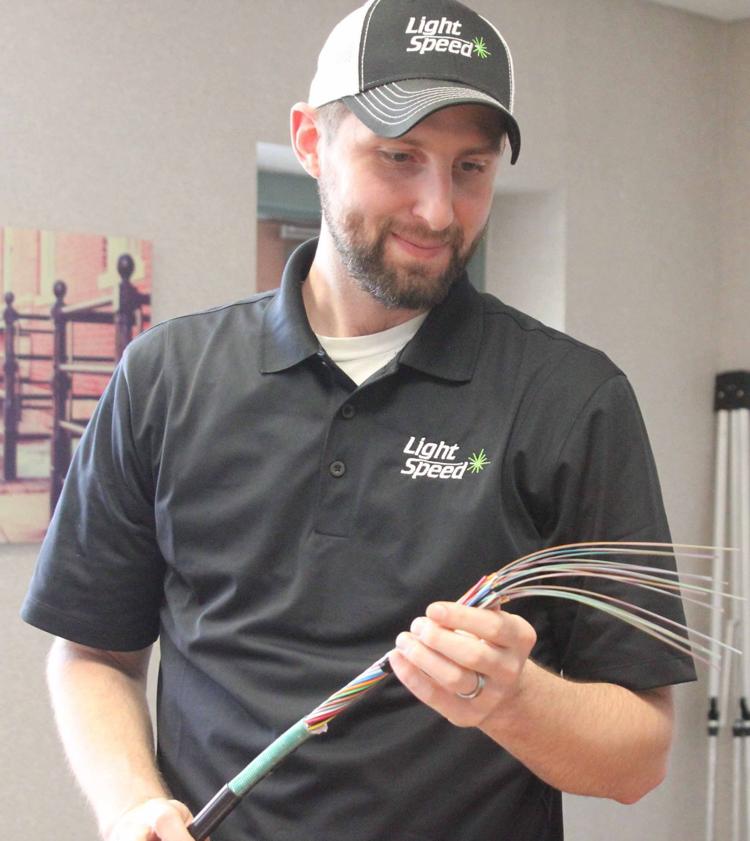 Because of the frustration, he plans to switch to Bug Tussel Wireless, which he said is another popular service in the town of Freedom.
However, he still has questions about any service.
"When everybody is on the internet in the evening what does the speed deteriorate to? That I don't know," Muehllehner said. "I've had others times where Bug Tussel says you can't get it because you are not in the right position. There is something in the way where you can't receive the signal."
State Sen. Howard Marklein, R-Spring Green, uses a fixed wireless option on a signal from a water tower seven miles away from his house. While he said the connection is "better than what it was" from a satellite option he used prior to the switch, Marklien said the connection could be faster.
Juneau County Board Chairman Alan Peterson said he lives about five miles outside of Mauston and doesn't have personal broadband access. He said the southern part of Juneau County, like the town of Summitt, doesn't have it either.
"I've heard people complain up that way that don't have it," he said.
State Sen. Jon Eperbenbach, D-Middleton, said companies should provide broadband service like utility companies provide electricity to homes instead of "cherry picking" places to provide access.
"Broadband is now to the point where it is no longer a cool thing to have or a luxury, it's almost a need," Eperpenbach said. "It's something people do need to have if they want to stay up to date to everything."
Companies face multiple barriers when deciding to bring internet to rural areas, from pondering if it's cost-effective to technology constantly evolving to produce a higher speed.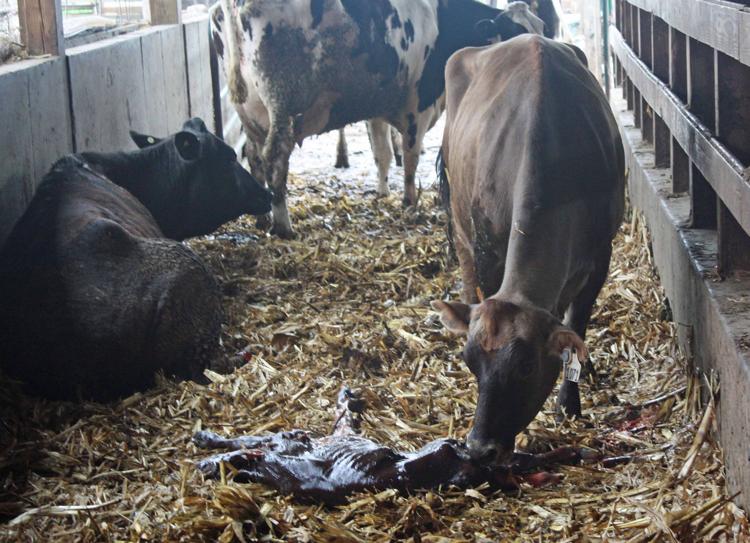 Barriers
Bug Tussel Wireless President and CEO Steve Schneider said the cost to build a tower usually is about $300,000 — including building costs tower, and electronics for a mobile and fixed wireless site. That doesn't include the monthly cost of operating the site, which he said "varies widely."
To justify the cost, Schneider said at least 80 people willing to pay $50 a month for service need to live in an area. The company also has to ask how communities will utilize the service and if there is even interest at all.
"I don't want to go to an area where nobody wants my service. If that is the case I've got better places to spend my money," Schneider said.
"Generally speaking, for years, we've had the strategy if you can put a petition together with 50 names on it we'll come out and build a tower."
Schneider said companies have to be aware of other businesses providing broadband coverage.
"So you've got to do a little research before you jump in and spend the money," Schneider said.
Another problem is the natural terrain in areas outside city limits can degrade a wireless signal and provide a challenge to lay fiber optic solutions.
"You might have to go over miles and over hills, through roads and under golf courses," said DeAnne Boegli, national communications manager for TDS Telecom. "Rural building is just more expensive."
Schneider said Bug Tussel has had difficulty finding land to offer broadband access to Devil's Lake and Lake Redstone in Sauk County and the Woodside Sports Complex in Mauston.
He said the company has allocated money toward those projects and is looking to expand into other underserved areas in the region in 2019.
"Right now we're really focused in Sauk County on Lake Redstone and Devil's Lake," he said.
Reedsburg Utility General Manager Brett Schuppner said the municipal-owned utility has sought a grant from the Wisconsin Public Service Commission to expand its service into the town of Spring Green.
"We've been trying to get enough funding to make it financially viable to bury fiber out to those locations," Schuppner said.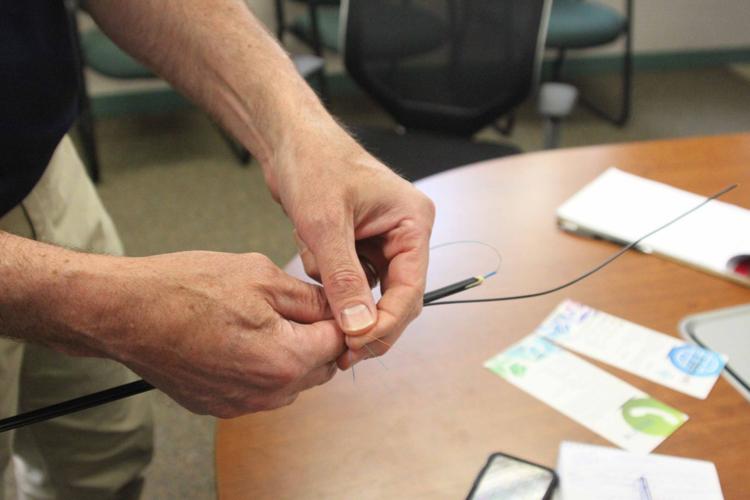 Grants
In April, Gov. Scott Walker announced the state would offer $7.6 million in grants to expand broadband in rural areas. Bug Tussel Wireless received a grant for $188,982 to build and equip two towers that will provide fixed wireless service in the town and village of Necedah as well as the town of Clearfield in Juneau County.
"A hundred percent of the grant money is going to the equipment that broadcasts the broadband signal," Schneider said.
A second round of expansion grants is expected in July. Other state grants are helping rural schools update infrastructure components of broadband.
Walker announced May 21 that 252 school districts around the state will receive $7.8 million in Technology for Educational Achievement Information Technology Infrastructure grants for broadband infrastructure upgrades. School districts in Mauston, Portage, Wisconsin Dells, Sauk Prairie and Reedsburg are on the list to receive funds.
Companies that aren't expanding are focused on upgrading service to customers. Reedsburg Utility has rebranded itself as LightSpeed to show its recent fiber optic services, offering the minimum of one gigabit per second speed and unthrottled internet access. Boegli said TDS Telecom, which purchased Merrimac Communications in February, plans to install fiber to homes in Merrimac as well as the villages of McFarland and Oregon. The change will increase speed to about 600 megabits per second to one gigabit.
Erpenbach said it will take more than money. He said legislators will have to make it a priority when it comes to spending additional money and drafting legislation to expand broadband.
"Are we going to spend money on Foxconn and give them $4.5 billion? Or are you going to scale that back for a little bit and give money or broadband access?," Erpenbach said. "To me the choice is pretty easy. But it's more of a party political issue and it shouldn't be."
Contact Erica Dynes at 608-393-5346 or on Twitter @EDynes_CapNews.
Be the first to know
Get local news delivered to your inbox!