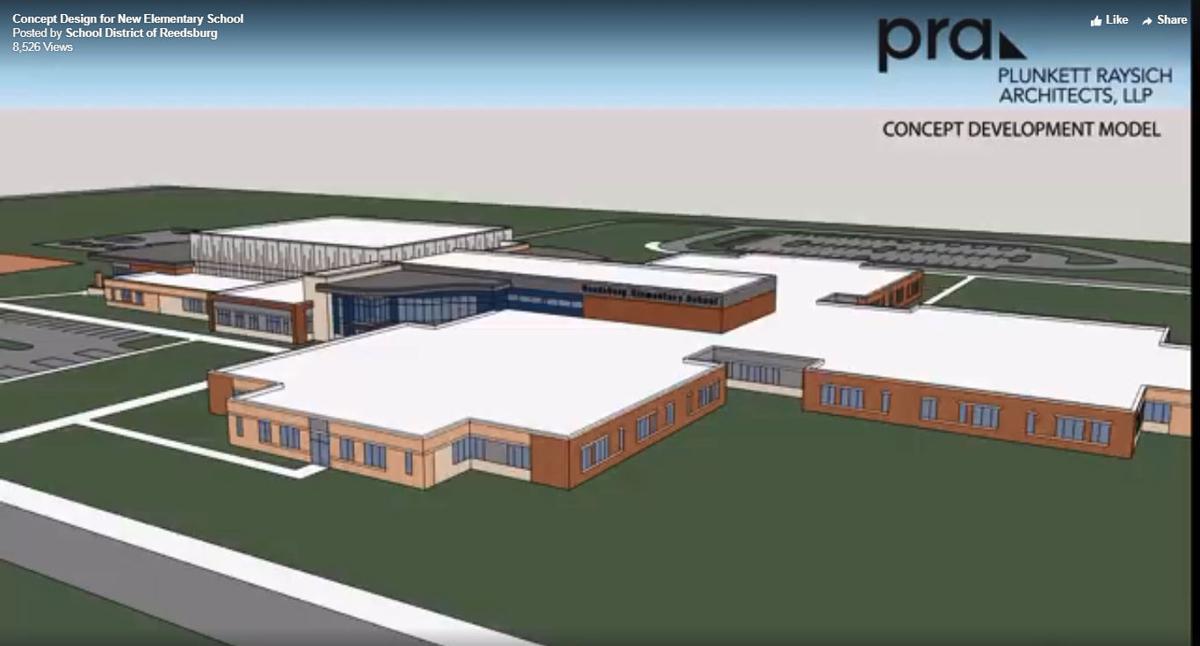 The Reedsburg school district is putting the final touches on its new elementary school.
The exterior design of Reedsburg's new elementary school is complete. The interior work is "about 85 to 90 percent of the way complete," with minor details, like flooring and lighting, still being developed, said District Administer Tom Benson.
According to the school districts website, a ground breaking ceremony will take place at 1 p.m. May 22 at the site located on the intersection of Golf Course Road and Reedsburg Road. Site prepping and earth moving is set to begin the week of May 7.
"To soon see some activity out there is very exciting," Benson said.
The guaranteed maximum price to build the new elementary school is $23.887 million for the over 105,000 square foot building. The guaranteed maximum price was provided by contractor Kraemer Brothers at the May 2 special school board meeting. This is before construction components go to bid and prices will be set.
While Benson said building costs were "almost identical" to the costs shared with the board at the March 5 special board meeting more work is being done to develop off-site costs were estimated to cost about $5 million. Part of the off-site costs includes cost allocation of subtotal construction costs of about $1.3 million for road extensions and a sanitary sewer which was approved in a developer's agreement with the city and Courtyard Associates.
The guaranteed maximum price building cost include what Benson called "nice enhancements" including a bigger gymnasium, a lobby area entry way and the library/IMC area. Benson said the new elementary school, which is 16 percent larger than originally planned, is "perfectly appropriate" for the grades it will serve when it opens for the 2019-2020 school year. The school will serve grades third through fifth.
"We're planning to put three grades levels and today we have about 200 kids at each of those grade levels and then all of the auxiliary pieces that have to go in to support the education process," Benson said.
Benson said other components of the referendum, which include infrastructure and maintenance updates at all of the buildings as well as construction of the new transportation facility at Webb Middle School, will be completed and finished within the budget of the $32 million approved for the referendum. Safe and secure entrance bids came in at about $450,000 for all its buildings, $200,000 less than what was budgeted for the project.
"We still have every intention to stay within our budget and stay within those referendum dollars," Benson said.
Contact Erica Dynes at 608-393-5346 or on Twitter @EDynes_CapNews.
Be the first to know
Get local news delivered to your inbox!