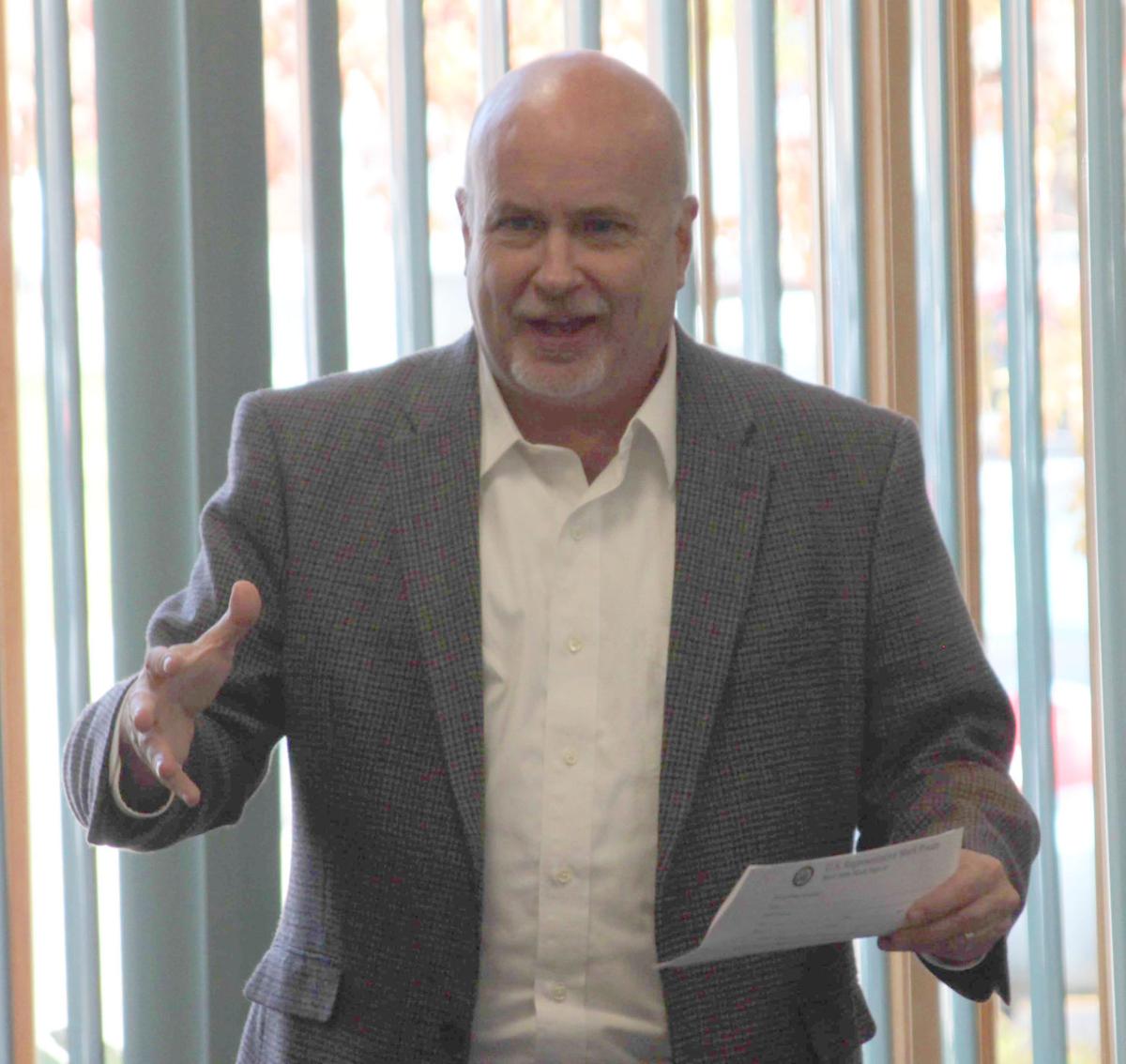 Rep. Mark Pocan (D- 2nd Congressional District of Wisconsin) visited Reedsburg Public Library Oct. 19 for a town hall meeting.
In his opening remarks, Pocan talked about health care, tax reform and international relations with North Korea. Pocan said with the challenges revolving the current healthcare system there have been around 60 repeal and replace votes to try and replace Obamacare.
President Donald Trump signed an executive order Oct. 12 which eliminates subsidies for health insurance. The plan also puts in place three insurance entities: association health plans, short-term limited duration insurance and health reimbursement arrangements. Pocan said the new order could disrupt the insurance market.
"What happened is the president saying he's going to stop subsidies and create some of these non insurance health insurance policies," Pocan said. "It could really disrupt the market to a point where we're going to have tens of millions of people perhaps lose access or certainly lose real healthcare."
You have free articles remaining.
On the topic of tax reform, Pocan said the President Trump's plan "doesn't affect the vast majority of people in the second congressional district." In addressing international relations with North Korea, Pocan said the country has to develop stronger relations with China, a strong trade partner with North Korea.
"Ninety percent of the economy of North Korea comes in via China," he said.
Audience members asked other questions related to other topics from health care to immigration, as well as social security and Medicaid. Pocan said Congress needs to strengthen social security based on the consumer price index for the elderly.
"Especially when you look at medicines for healthcare for the average senior it's about twenty-five percent of their income," Pocan said.
In addition, the topic of the $3 billion deal to build Taiwanese manufacture factory Foxconn in Racine County was mentioned. Despite the possibility of adding 13,000 jobs to the state, Pocan said it was a "terrible deal."
"Racine (is) the only area that's going to see any benefit besides all the Illinois people coming up and working," Pocan said. "Scott Walker keeps saying 13,000 jobs, the CEO keeps saying 3,000 jobs. So the problem is if you take the maps of ($)3 billion of 3,000 versus 13,000 it looks even worse than it is."
Contact Erica Dynes at 608-393-5346 or on Twitter @EDynes_CapNews.
Be the first to know
Get local news delivered to your inbox!