The Baraboo football team is in an unfamiliar position — tasked with bouncing back from its first loss of the season.
The Thunderbirds will look to do so against a very familiar opponent, as Baraboo will celebrate Homecoming on Friday by hosting Reedsburg in the 134th all-time meeting between the Badger Small Conference rivals. Baraboo holds a 64-63-6 edge in the all-time series, moving over .500 with a 24-0 home win over the Beavers last season.
The T-Birds (5-1, 3-1 Badger Small) will look to lean on its stingy defense and punishing rushing attack to put together a similar showing on Friday. Those program staples stumbled for the first time this season in Week 6, as Baraboo struggled to get going in a 27-6 loss at Fort Atkinson.
It was Baraboo's first loss since a WIAA postseason defeat against Onalaska last season. The T-Birds had cruised since then, winning their first five games of 2021 and entering the second half of the regular season ranked first in Division 3 in the WisSports.net Football Coaches Poll.
But Fort Atkinson (5-1, 4-0) had their number on Sept. 24, as Baraboo gave up a season-high 27 points and its dominant run game was held to 115 yards on 34 carries.
Kane Mahoney still found room to run. The senior has been Baraboo's sole offensive focal point since quarterback Luna Larson went down with a knee injury during a Week 4 game at Stoughton. Mahoney answered the bell, running for 284 yards and a touchdown on 43 carries in a 17-0 win at Stoughton before tallying 192 yards and a touchdown on 39 carries in a 14-13 home win over Mount Horeb/Barneveld on Sept. 18.
While Mahoney failed to find the end zone at Fort Atkinson, he still moved the ball, finishing with 27 rushes for 101 yards. The rest of the T-Birds managed just seven carries for 14 yards.
With the Blackhawks selling out to stop the run, Baraboo quarterback Luke Vittengl had his most explosive game through the air. The sophomore, who has taken all the snaps since Larson's injury, completed 11 of 21 passes for 94 yards, a touchdown and three interceptions.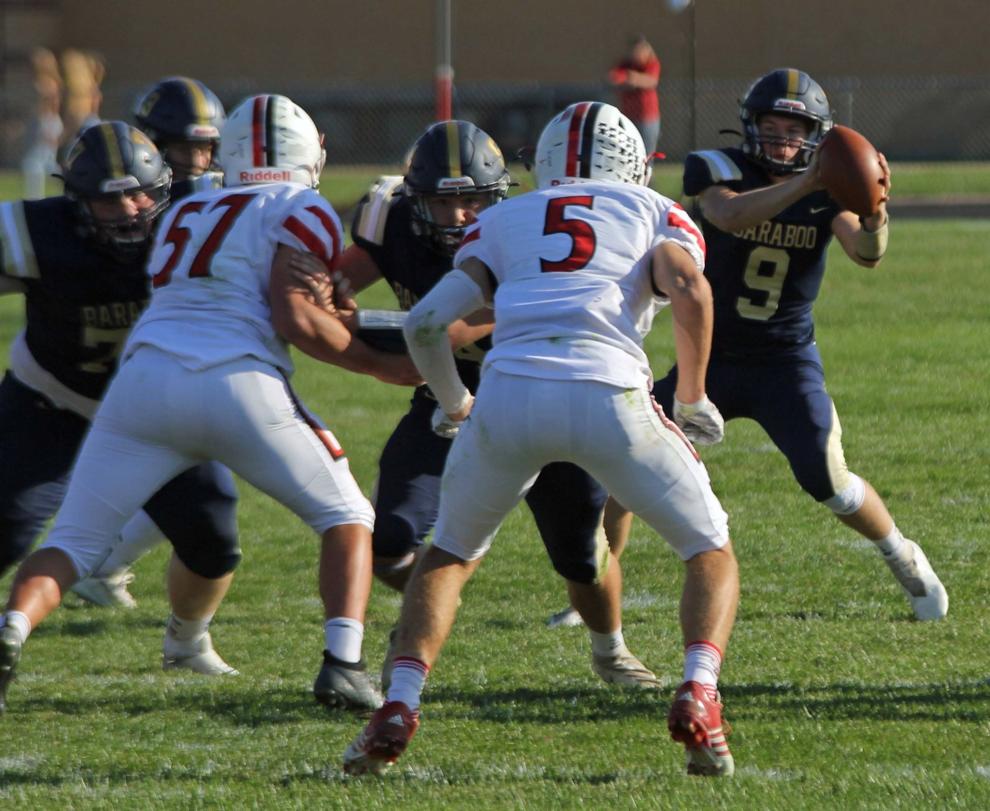 The lone score, a 28-yard pass to senior receiver Brady Henry, cut Baraboo's deficit to 14-6 going into halftime. But the offense, which is scoring 12.3 points per game in its last three games after averaging 35.3 points in its first three, was held scoreless throughout the second half.
The Baraboo defense also struggled, including the run defense giving up more yards against Fort Atkinson than it had the first five games combined. After entering the day holding opponents to 191 rushing yards on 129 carries, Baraboo allowed Fort Atkinson to control the game with 35 carries for 237 yards and three touchdowns. Evan Dudzek led the way with 122 yards and two touchdowns, while Alec Courtier added a 64-yard rushing touchdown and Carson Baker threw a 27-yard touchdown pass to Jack Opperman.
The T-Birds, who are a conference win away from clinching the 10th WIAA playoff performance in program history, will look to return to form Friday against Reedsburg (1-5, 1-3). The Beavers have struggled to put together complete games, with their lone win being a 28-0 victory at winless Sauk Prairie on Sept. 17. Reedsburg led for a majority of Friday's game before giving up three touchdowns in the final 9 minutes, 25 seconds of a 27-14 home loss to Portage (4-2, 2-2).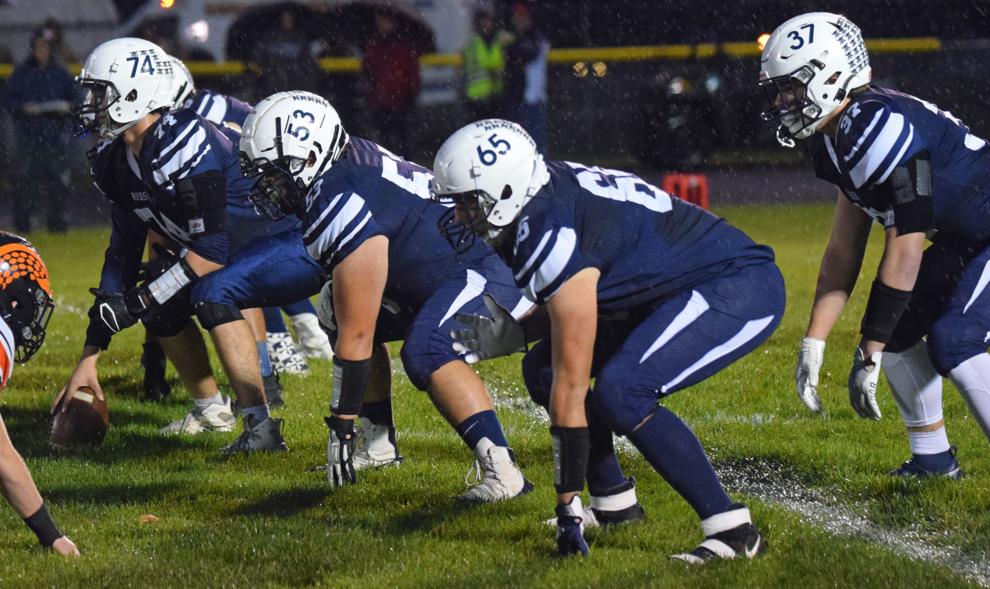 Erik Brouette opened the fourth quarter with a 9-yard touchdown run, while the Warriors took their first lead of the night with a 1-yard Ethan Bleich touchdown run with 6:33 to play. Gavin Thompson added a 7-yard touchdown pass to Jaden Kikkert to stretch the lead to 27-14 with 1:30 remaining.
Kevin Green led the Beavers offensively, completing 15 of 29 passes for 145 yards, including a 6-yard touchdown pass to Caden Brandt, who finished with six catches for 71 yards. Green also had 89 rushing yards, including a 1-yard touchdown, on 18 attempts.
Baraboo and Reedsburg have traded wins recently in the battle for The Old River Jug. Prior to Baraboo's win last season, Reedsburg claimed a 42-13 win in 2019 and Baraboo a 14-12 win in 2018.
Sauk Prairie at Portage
Coming off back-to-back losses in which it failed to close down the stretch, Portage flipped the script last Friday, riding a 21-point fourth quarter for a 27-14 win over rival Reedsburg.
The Warriors can take one step closer to the playoffs this week when they host winless Sauk Prairie.
While the Warriors' offense was up-and-down against Reedsburg, a balanced rushing attack helped lead the way, as it has most of this season. Portage got 108 yards and a score from Brouette, who improved his season total to 490 and four scores. Meanwhile, Jordan Starr and Bleich each had 47 yards, including a pair of scores from Bleich, who has five of the team's 15 rushing TDs.
Stopping the run is exactly where Sauk Prairie (0-6, 0-4) has been most susceptible this season, as opposing teams have torched the Eagles on the ground. They have allowed 1,565 yards and 23 touchdowns through six games so far this season, including 247 to Monona Grove last week in a 35-21 loss to the Silver Eagles.
Despite the poor defensive performance, there were some bright spots in the defeat. Sauk Prairie scored a season-high 21 points in the loss, matching its point total through the first five games, and got 120 yards through the air on 11-of-21 passing by quarterback Jackson Breunig.
The sophomore appears to be finding his groove since taking over as the Eagles' starter and the Warriors will be keen on stunting that momentum Friday.