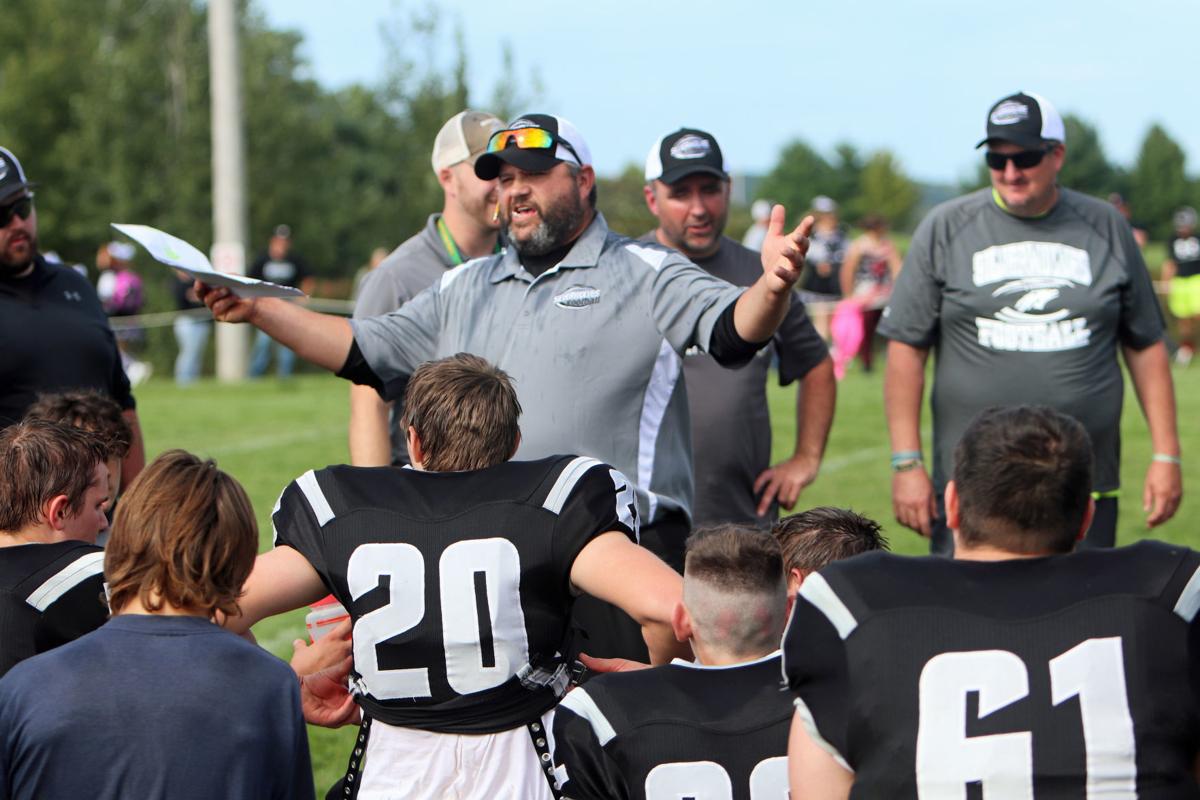 Weston High School was left in the market for a new athletic director and head varsity softball coach after Joey Ladika recently stepped down from both positions.
Ladika held both those jobs for the school district during the 2019-20 academic year. It was his first year as Weston's athletic director and, if the COVID-19 pandemic hadn't led to the cancellation of the spring sports season, it would have been his fourth season at the helm of the Silver Eagles' softball program.
However, after Ladika was passed over for a trio of teaching jobs within the Weston School District, he made the decision to step down from his positions.
"After I was passed over for the fourth-grade teaching position, I sat down about four days and thought about it over the weekend," Ladika said. "I was passed over for a couple other jobs too, so I felt I wasn't wanted and wasn't needed and it was time to move on."
Ladika graduated this past December from the University of Wisconsin–Superior with a teaching degree and had a student teacher position with the Wonewoc-Center School District this past school year. His wife, Melissa Ladika, works for the Weston School District as a high school secretary and assistant bookkeeper.
Ladika graduated from Weston High School in 1994 and his family has deep roots in Cazenovia in addition to his wife working for the school district and his kids coming up in the district, so he hoped to tie it all together with a teaching position of his own. Once he felt it was clear that wasn't happening, he decided it was time to move on.
"It just hurt, it hurt a lot," Ladika said. "I put a lot of time and effort into that school the last four, five years and I felt I wasn't paid back very well."
Weston High School Principal Gary Syftestad said he was caught by surprise when he learned of Ladika's decision in May. He noted that Ladika was in no way pushed out of his positions due to his lack of a teaching job within the district. Syftestad also expressed his gratitude for Ladika's contributions to Weston and wished him all the best moving forward.
"I appreciate everything Joey did to serve the Weston School District and I wish him nothing but the best," Syftestad said.
Though Ladika opted to resign as athletic director and softball coach, he doesn't plan on cutting ties from Weston athletics completely. He intends to stay on as the head coach of the Wonewoc-Center/Weston football co-op as the program makes the transition into 8-man football.
Ladika spent his first season at the helm of the program in 2019, guiding the Silver Wolves to a 2-7 record — the first multi-win season in the four-year history of the co-op.
The 2019 season was to be the final year of the co-op before Wonewoc-Center and Weston went their separate ways as both schools moved to 8-man football. However, Ladika discussed the situation with his assistant coaches, middle school coaches and members of the community. The fear was, if the two schools separated, there would be years down the road where turnout would likely be low and make fielding a team fraught.
They decided that it was in the best interest of both schools long term to keep the co-op together to ensure a more consistent level of turnout year in and year out.
"We all felt it would be best to keep the co-op together," Ladika said. "Everything went pretty well for the most part last year, so I think everyone was kind of on board with it, which helped."
As for Weston High School, they now move forward with their search to find Ladika's replacements in both positions that he vacated. Filling the softball coach vacancy isn't a pressing matter since we're nearly a full year away from the 2021 season, but finding a new athletic director was certainly a top priority for the school district.
Fortunately, Syftestad said, there was immediate interest in the job from applicants and they were quickly able to move ahead with a pair of interviews. A candidate for the athletic director position was brought before the Weston School Board during their monthly meeting Monday, June 15, where they approved the hiring of Lexy Piskule as the school's new AD.
Follow Zach Rastall on Twitter @zrastall17 or contact him at 608-697-7943.
Get in the game with our Prep Sports Newsletter
Sent weekly directly to your inbox!