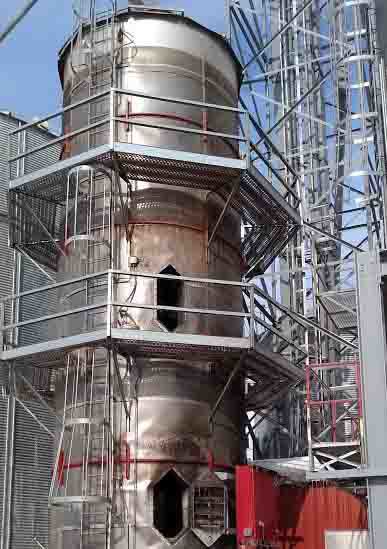 A corn drier in the town of Hampden suffered extensive damage from a fire late Thursday night.
According to Columbus Fire Chief Randy Koehn, several departments responded to the blaze at 11:45 p.m. Thursday at N949 County Highway N in the town of Hampden. The farm is located about 11 miles west of Columbus. Koehn said a corn drier, owned by brothers Michael and Ronald Sharpee, caught fire.
No injuries were reported. Koehn isn't sure yet what caused the fire but said it could be from a mechanical issue.
"There was extensive damage," Koehn said. "We were on scene for about four hours."
The Columbus Fire Department received mutual aid from departments in Fall River, Doylestown, Rio, Sun Prairie, DeForest, Truax Fire Department from the Dane County Regional Airport, and Arlington. Koehn said members of the Randolph Fire Department manned the Columbus station while firefighters battled the blaze.
Koehn appreciated the help from local departments.
"It was the coldest night of the season, so far," Koehn said.
Follow Kevin Damask on Twitter @kdamask or contact him at 608-963-7323.