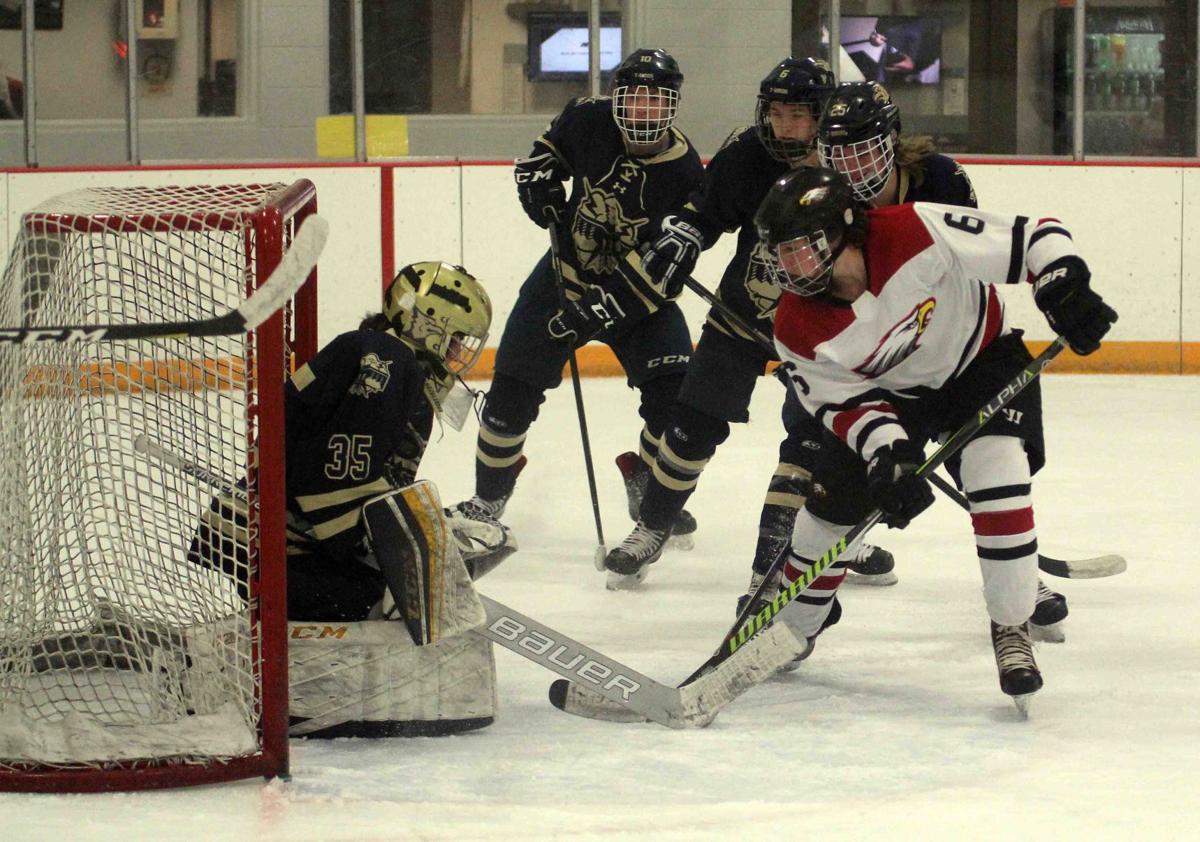 The Sauk Prairie co-op prep boys hockey team earned its third shutout of the season with Friday's 5-0 Badger North Conference win at DeForest.
The Eagles scored a goal in each period, including putting the game away with a three-goal third period.
Riley Jelinek opened the scoring, taking assists from Caeben Schomber and August Begalske to give Sauk Prairie a 1-0 lead nine minutes into the first period.
Lance Bauernhuber assisted Nick Mast at the 10:14 mark of the second period, giving Sauk Prairie a 2-0 lead going into the final period.
Jelinek opened the third with a power-play goal, while Mast and Schomber added insurance goals to hand DeForest (4-11, 0-5 Badger North) its third straight loss.
Sauk Prairie (8-2, 3-2) goaltender Jordan O'Connor saved all 12 shots she faced, while the Eagles finished with 45 shots on goal. It was Sauk Prairie's first shutout since a 9-0 win at Viroqua on Dec. 6.
Sauk Prairie will go on the road to face Reedsburg/Wisconsin Dells/Mauston on Thursday.
First period: Jelinek (Schomber, Begalske), 9:00.
Second period: Mast (Bauernhuber), 10:14.
Third period: Jelinek (Mast, Peterson), 5:29 (pp); Mast (Liedtke), 10:53; Schomber (Bauernhuber, Andrews), 15:47.
Saves: D 40 (Brethouwer); SP 12 (O'Connor). Penalties-minutes: D 7-14; SP 1-2.
Be the first to know
Get local news delivered to your inbox!