Caitlyn Frank's first varsity soccer game went pretty well.
The Baraboo High School freshman netted a hat trick in Tuesday night's 6-0 home win over Mauston in what was each team's first game since 2019.
"A nice debut," Baraboo head coach Tyler Lang said of Frank. "I think her strongest asset is her knowledge of the game. She's such an intelligent player. How much pressure to put behind a first touch ... where to turn ... Her knowledge of the game and field awareness is top notch."
It's a trait that a lot of the Thunderbirds carry despite their youth. The Baraboo varsity team had seven freshmen on the roster Tuesday, while every goal was scored by a player who hadn't scored a varsity goal before.
"They've been playing together for a long time," Lang said of the young T-Birds' cohesiveness on the field. "They've had that training of not only individual skills, but also with just knowing the game. They watch it and they're around it all the time, so their soccer sense is just continuing to grow, which is awesome.
"We supported one another really well. The energy was great. We just made sure we were sticking to our game plan of having good positional sense and whatnot. And then we capitalized on a majority of our opportunities."
GALLERY: Baraboo girls soccer blanks Mauston in season opener
Abbey Bielicki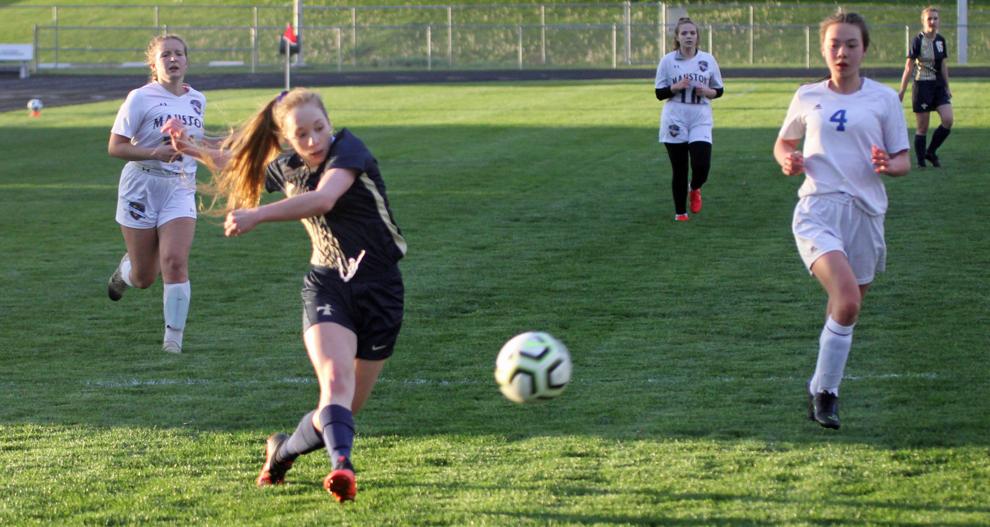 Baraboo vs. Mauston girls soccer
Mauston girls soccer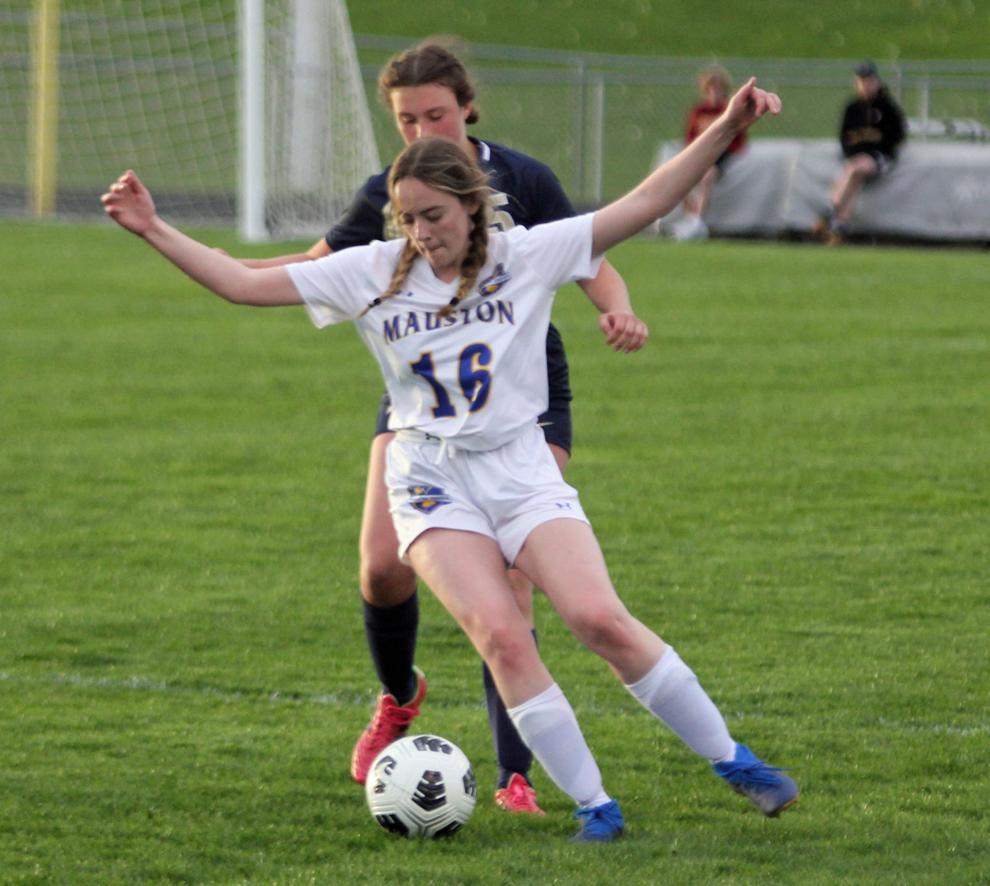 Baraboo girls soccer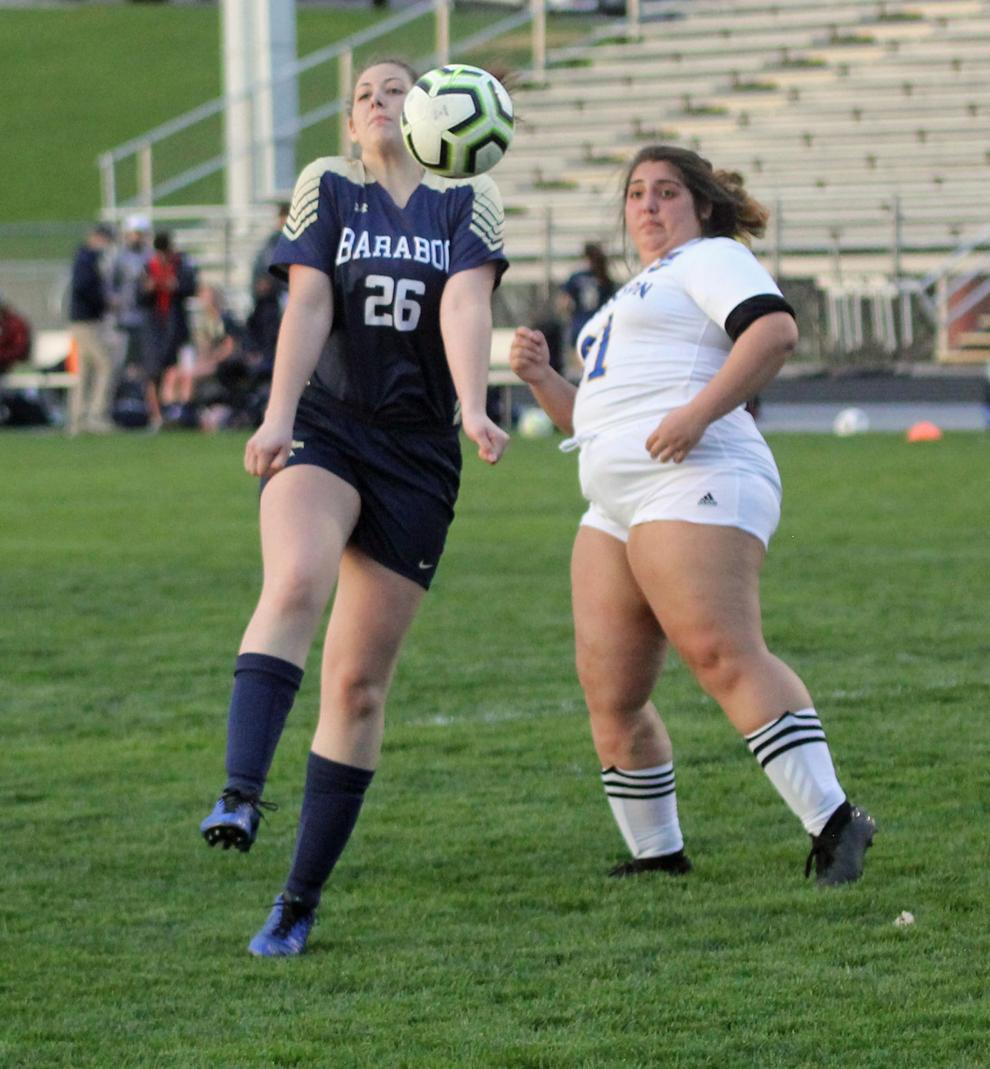 Abbey Bielicki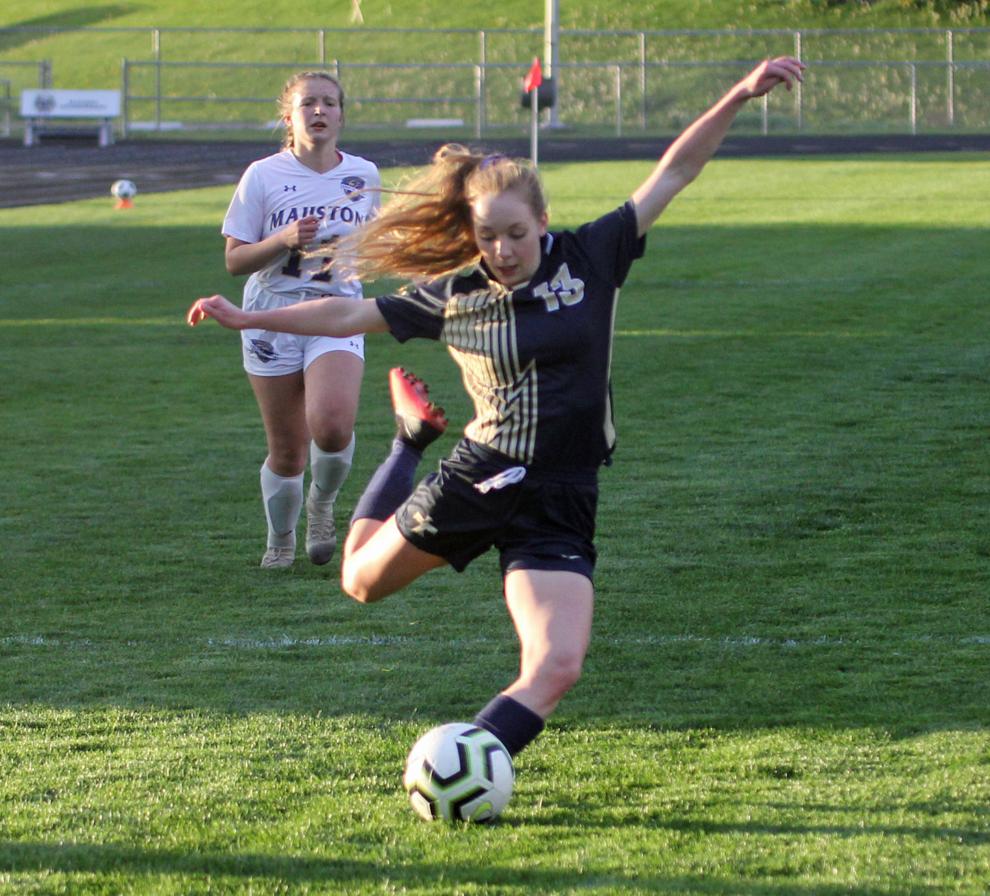 Abbey Bielicki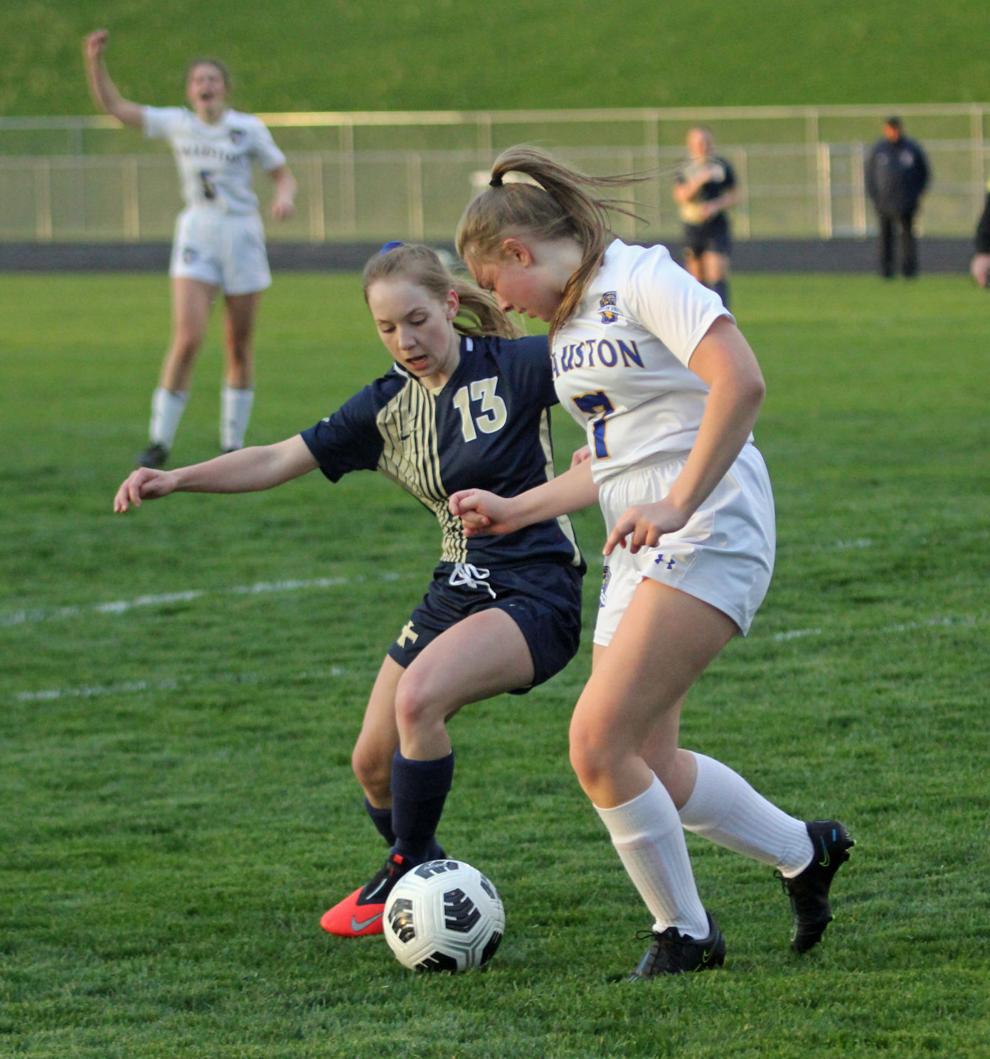 Abbey Bielicki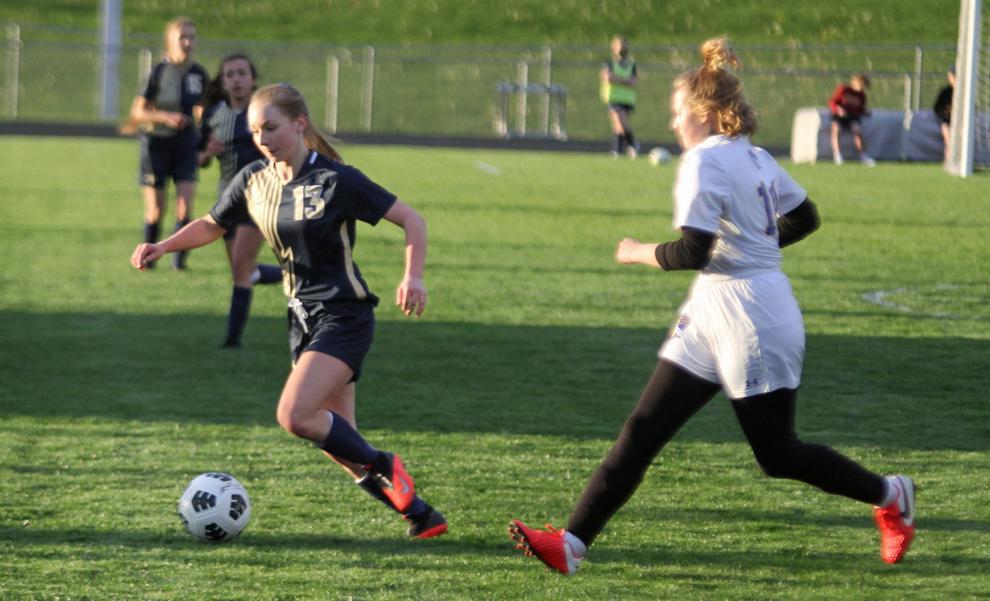 Faith Kappel and Caitlyn Frank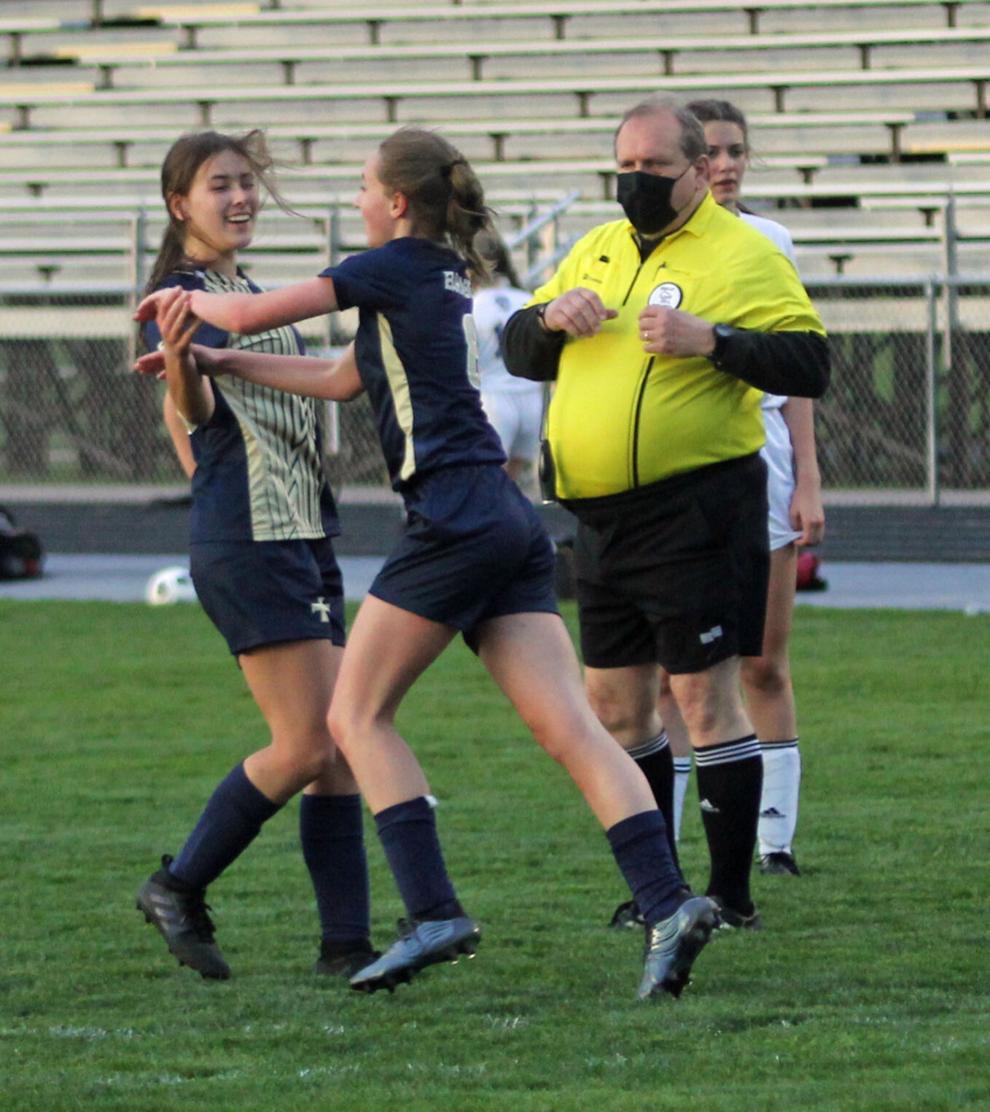 Caitlyn Frank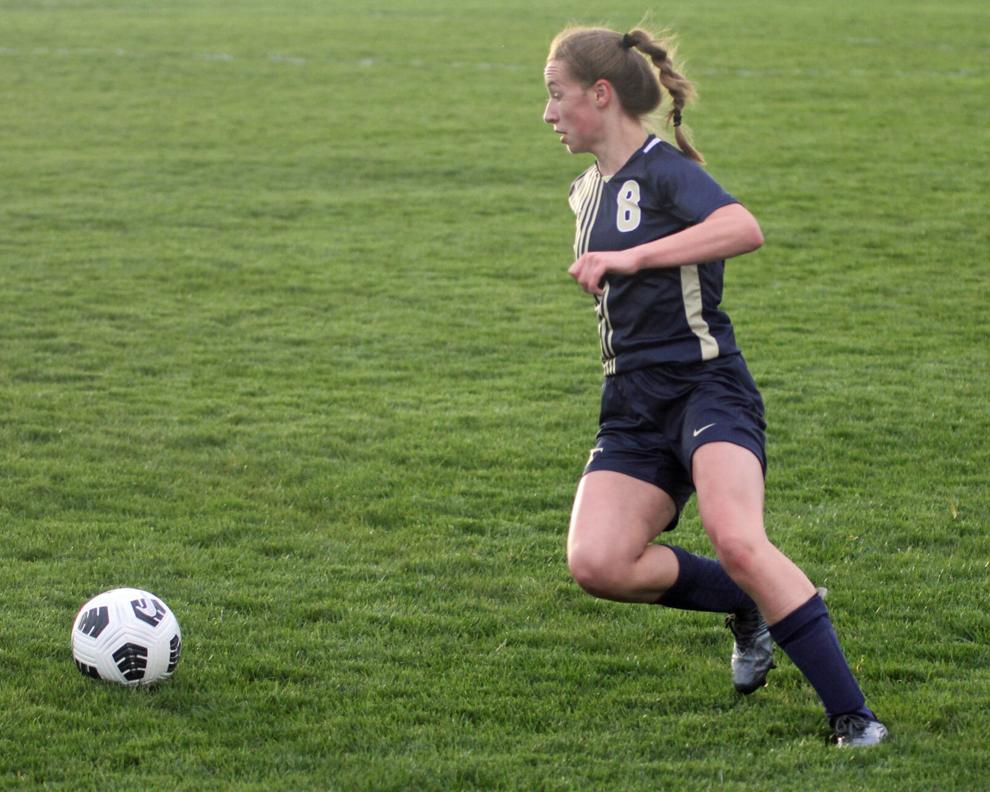 Faith Kappel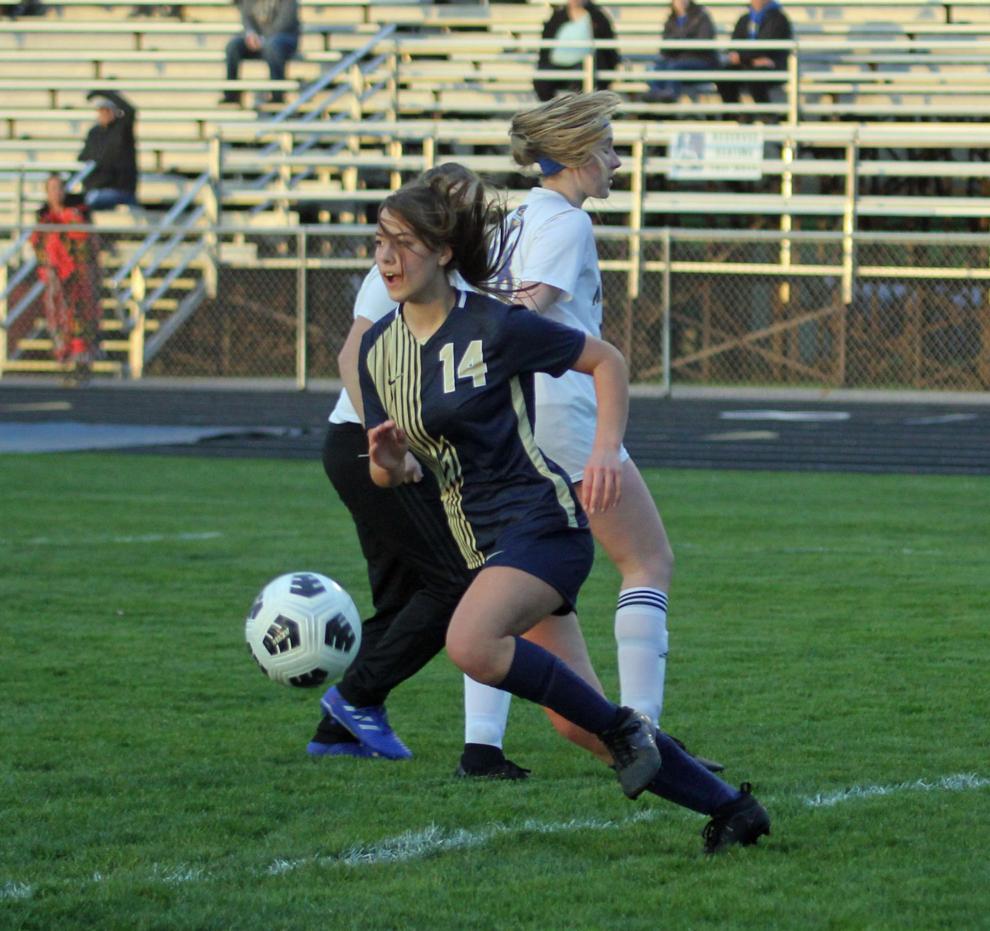 Caitlyn Frank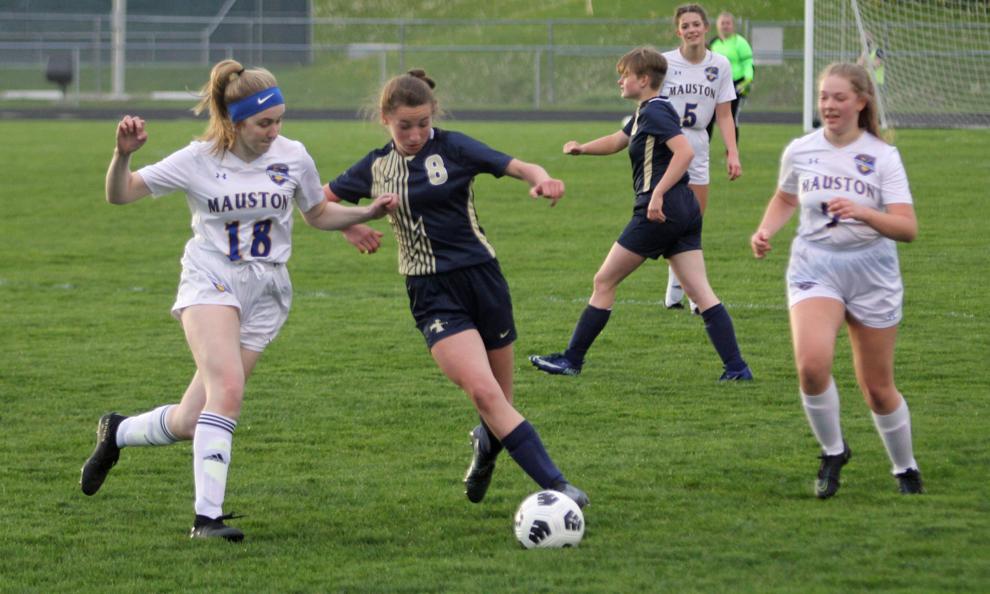 Caitlyn Frank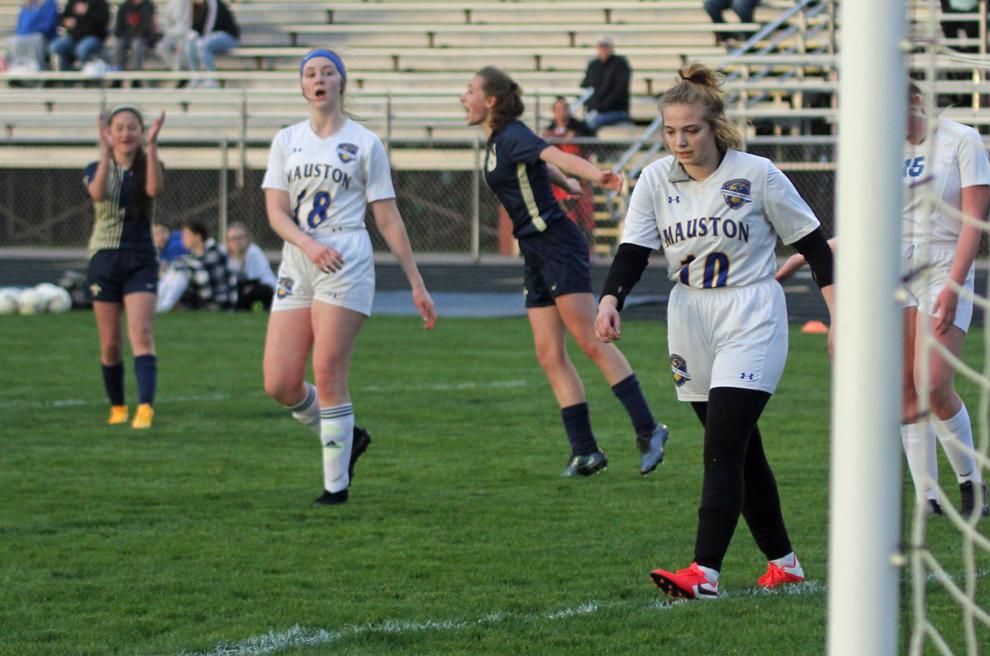 Eva Huffaker
Emma Incaprero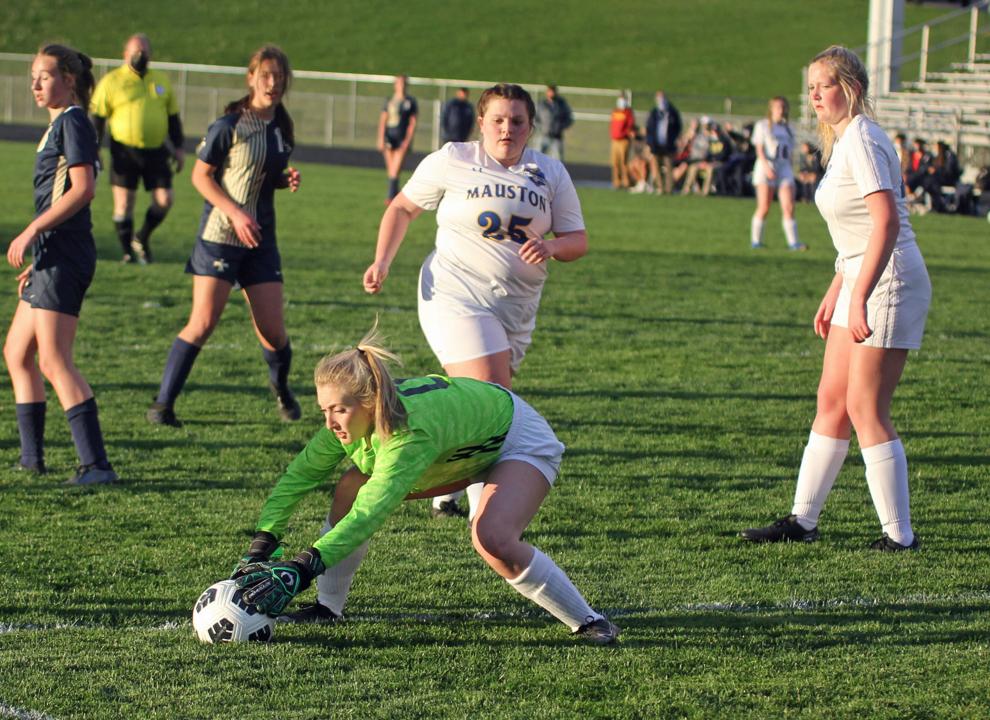 Faith Kappel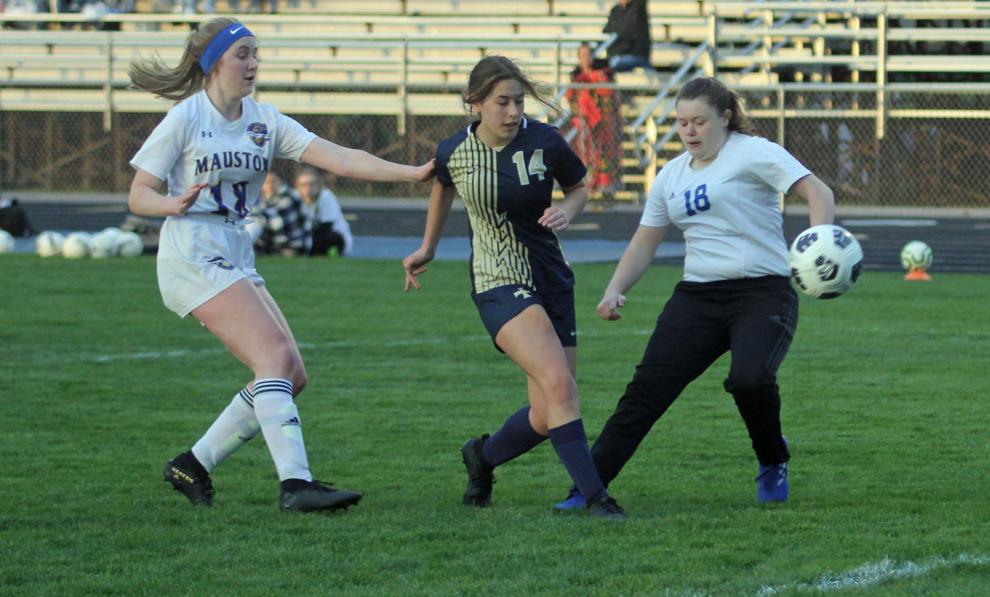 Baraboo vs. Mauston girls soccer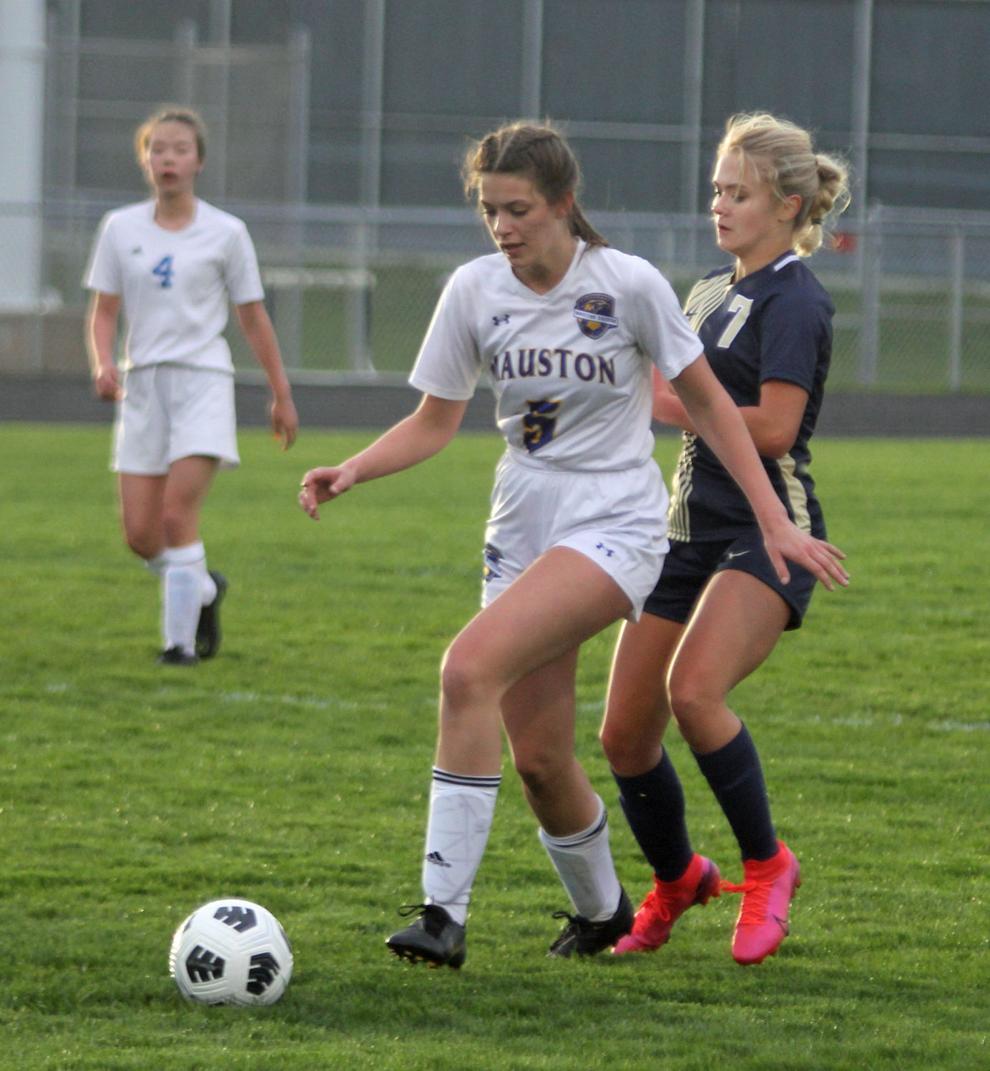 Sabrina Makowski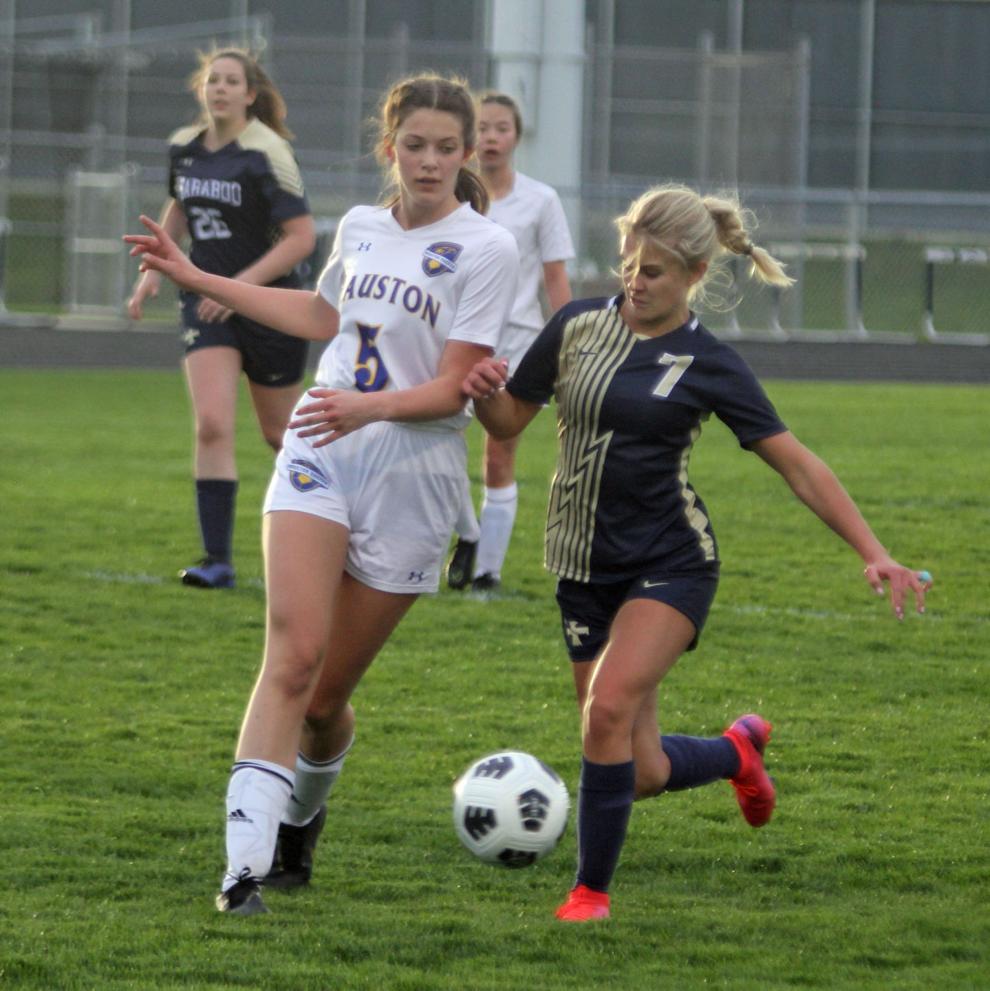 Baraboo girls soccer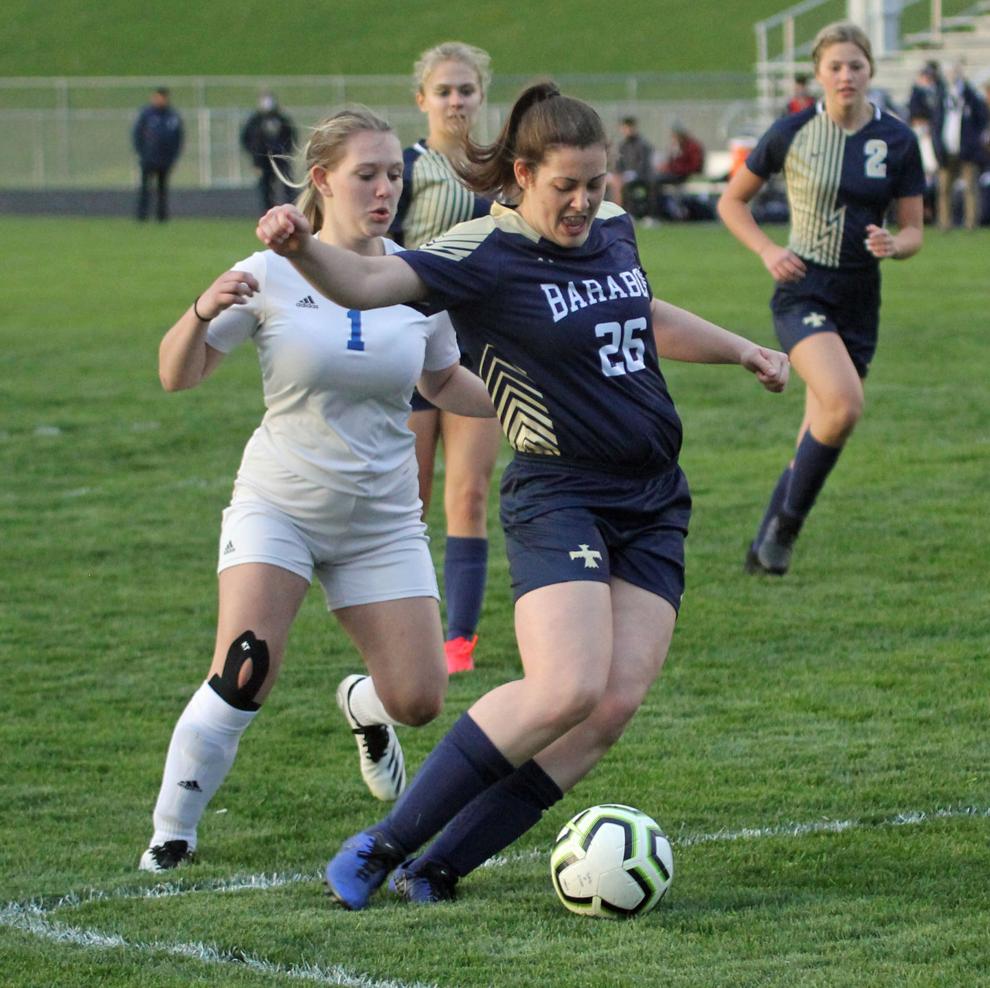 Frank and junior Abbey Bielicki each scored first-half goals, but the T-Birds really turned on the jets in the second half. They did so by putting a second forward up top to put extra pressure on the Mauston back line.
"Mauston had three center backs far back, so that's why we had two forwards in the second half," Lang said. "That made a big difference because, even with Abbey's skill and knowledge up top, it's hard for her to go up against three people. I think that adjustment really helped create more opportunities. And more support from the wings was great. Creating more combinations, cutting in and playing balls in."
The adjustment paid dividends quickly, as Frank created a penalty shot opportunity 4 minutes, 31 seconds into the second half. Bielicki's penalty attempt was saved by Mauston goalkeeper Emma Incaprero, but the T-Birds kept peppering her with shots.
"Mauston has a fantastic goalkeeper," Lang said of Incaprero, who saved 18 of Baraboo's 38 shots. "She really had some great saves, so hats off to her."
The T-Birds pulled away with four goals in a 12-minute stretch. Frank got the first two, capping off her hat trick with goals at the 55:13 and 61:49 mark to give Baraboo a 4-0 lead.
Freshman Faith Kappel scored the first goal of her freshman year at 64:13, touching the ball past Incaprero and burying it in the back of the net for a 5-0 advantage. Bielicki capped the night with a left-footed goal into the bottom right corner of the goal at 67:57.
"She's a very dangerous threat up top," Lang said of Bielicki. "Her speed, control and craftiness up top makes her very difficult."
Senior goalkeeper Grace Schell and the Baraboo defense held up on the other end, with Schell saving the lone shot she faced in the shutout win.
"They had some chances, but we limited that because of how organized we were," Lang said. "Our center backs were really great with communicating when to step and when to drop back. And then Grace did her part when the ball came to her. It was a full team effort.
"We kept our heads and really challenged for every ball. One of the impressive things from my standpoint was how well organized we were and how calm in possession."
Baraboo, which went 3-11-3 in 2019, will host Waunakee on Friday.
First half — Bielicki, 1:27; Frank, 35:14.
Second half — Frank, 55:13; Frank, 61:59; Kappel, 64:13; Bielicki, 67:57.
Saves: M (Incaprero) 18; B (Schell) 1.