PORTAGE — In its first meeting against Portage this season, a big inning ultimately did in the Sauk Prairie softball team to overcome.
The Eagles were again hounded by a big inning Tuesday as the Warriors used a seven-run third inning to pull away en route to a 13-0 win in five innings in a Badger North Conference game at Kiwanis Field in Portage. Sophomore OJ Joyce doubled but had the lone hit for Sauk Prairie against Portage's Joia Simonson.
"She had a sharp night pitching; she hit her spots really well and then came back with that rise ball," Sauk Prairie coach Shane Been said.
The Eagles (3-19, 1-13 Badger North) hung with the Warriors in the early going, staying within 3-0 after the first two innings, but ultimately the Warriors pulled away with a seven-run third for a 10-0 lead. Portage sent 11 batters to the plate and pounded out seven hits to seize control.
Portage freshman Sydni Kratz, who went 2-for-3 on the night, hit a leadoff single and stole second base. Sophomore Payton Woodhouse followed by reaching on an error that allowed Kratz to score and Woodhouse to get to second, extending the lead to 4-0.
Portage sophomore Anna Tamboli and junior McKenzie Brown then reached on back-to-back bunt singles, as the Eagles were unable to make a play on either hit, to load the bases for junior Anna Kratz, who delivered a two-run single to make it 6-0.
Junior Katelyn Belleau delivered an RBI single and a sacrifice fly by Simonson made it 8-0, before senior Olivia Limmex delivered a two-out RBI single and scored later scored on a passed ball to finish off the inning at 10-0.
"Offensively they put the pressure on you," Been said. "We gave them some extra outs in those jams and they took advantage of them. They turn on that speed and the ability to execute bunts, then those crucial base hits, they just do a nice job."
Facing a double-digit hole, the Eagles looked to get something going in the top of the fourth only to be thwarted by the Warriors' defense. After the first nine Eagles batters went down in order, Joyce led off the visitors' half of the fourth with a double to left center field.
Sophomore Macey McIntyre was hit by a pitch on the ensuing at-bat before a one-out passed ball allowed her and Joyce to advance. The Eagles tried to execute a safety squeeze with sophomore Olivia Breunig but Portage was able to recover after a failed throw to first as Belleu gunned down Joyce trying to score on a delayed break for the plate before Simonson got a groundout to end the threat.
Despite the missed chance, Been was pleased the Eagles were able to pierce Simonson, who struck out four, and credited the Warriors for their execution. With the lead intact, Portage put things to bed with three runs in the bottom of the fourth before the Eagles were set down in order in the top of the fifth.
McIntyre struck out two and gave up nine earned runs on 10 hits and a pair of walks in three innings to get the loss. Eventhough they came out on the losing end, there were still positives for the Eagles.
Portage loaded the bases with no outs in the bottom of the first but only managed to get a run, while the Eagles held the Warriors to just two in the bottom of the second.
"We've had a tough season so those are moments we grab on to," Been said. "We can play solid in those moments and we were able to hang around for a couple innings, but then it just got away from us.
Those positives will come in handy when Sauk Prairie opens its 2019 postseason with a regional quarterfinal against Adams-Friendship on Thursday. If the No. 8 seed Eagles can get past the Green Devils, they will get a rematch with the Warriors.
"If we can get past Adams-Friendship, then we've got Friday and Monday to try to duplicate some of the pressure and say 'Hey, we know what they're going to bring,'" Been said. "We got out of it the first couple innings and we've played them tough when we can play solid, so that's what you try to use the memory of this for."
PORTAGE 13, SAUK PRAIRIE 0 (5)
Sauk Prairie 000 00 — 0 1 5
Pitchers (ip-h-er-bb-so) — SP: Mcintyre (L; 3-10-9-2-2), Shaw (1-3-3-3-1). Por: Simonson (W; 5-1-0-0-4).
Leading Hitters — SP: none. 2B — Joyce. Por: Brandner 3x4, S. Kratz 2x3, Belleau 2x4, Brown 2x3. 2B — Brandner.
Brianna Brandner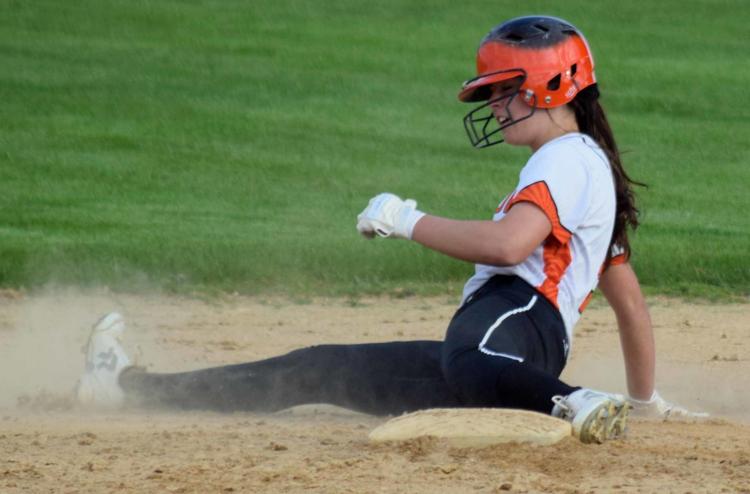 Regin Suchla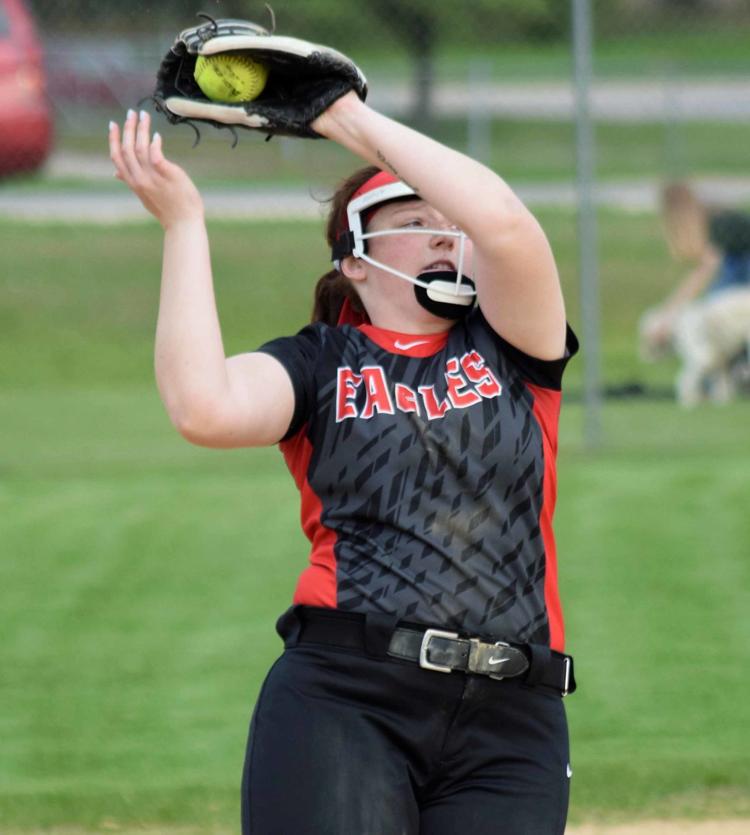 Lacy Chappell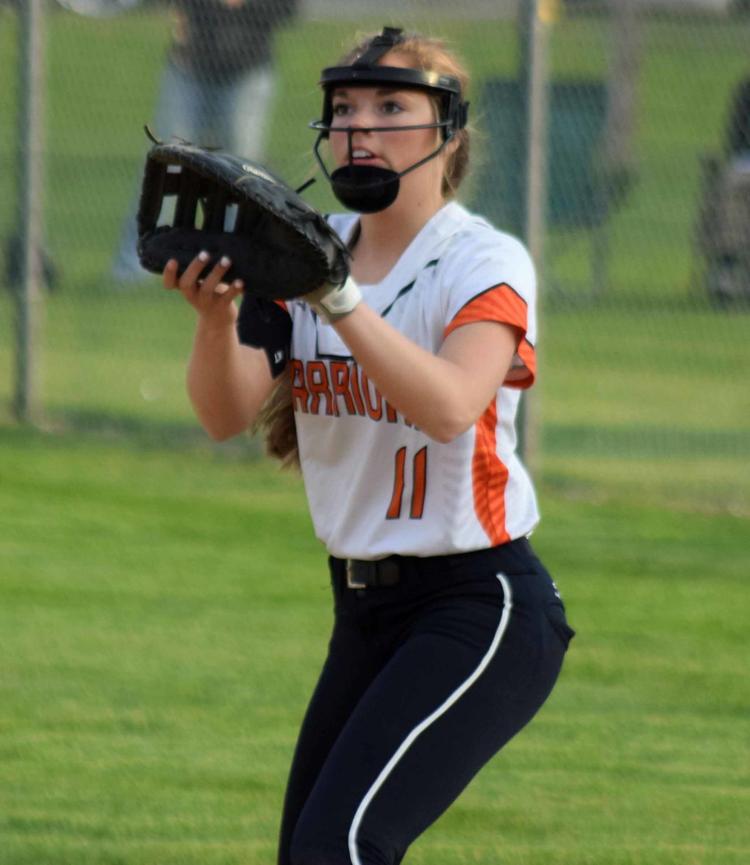 Karina Guzman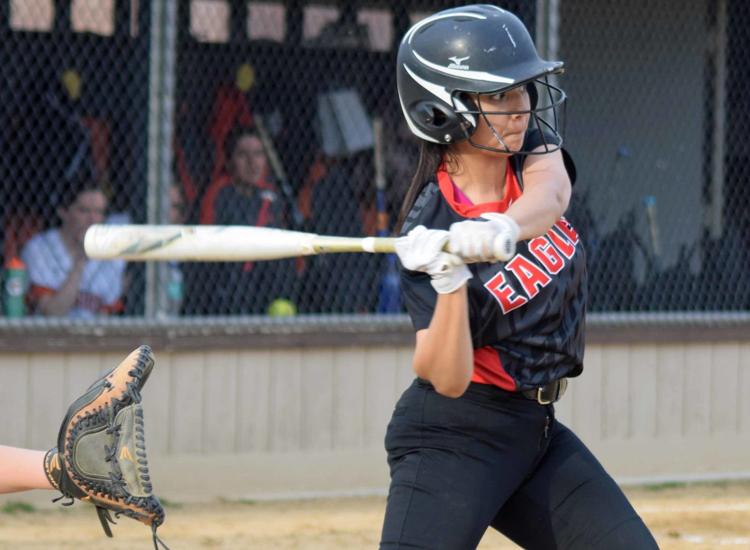 Olivia Limmex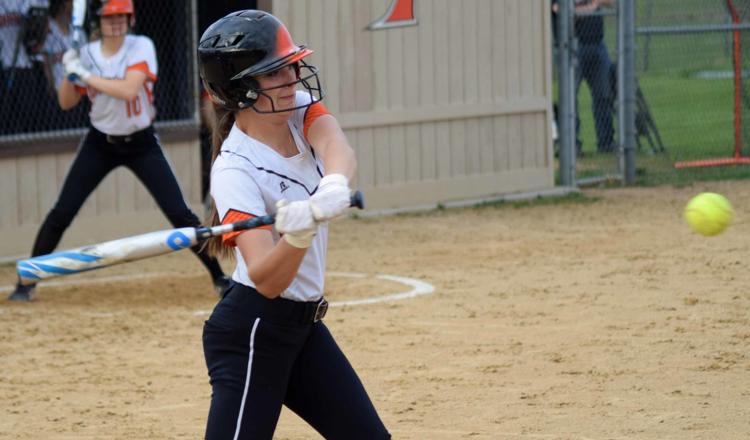 Macey McIntyre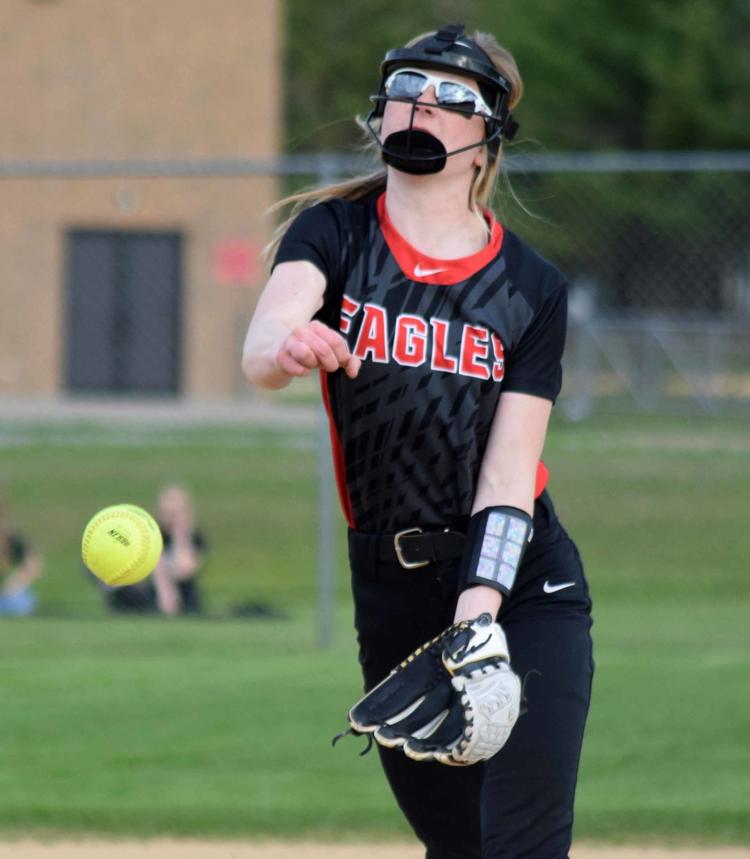 McKenzie Brown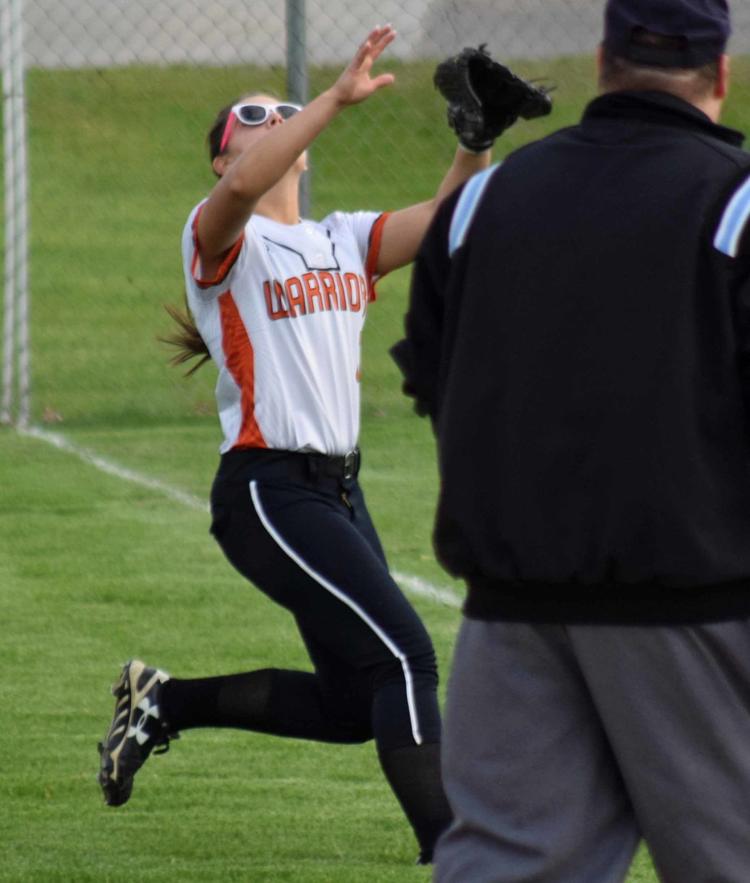 OJ Joyce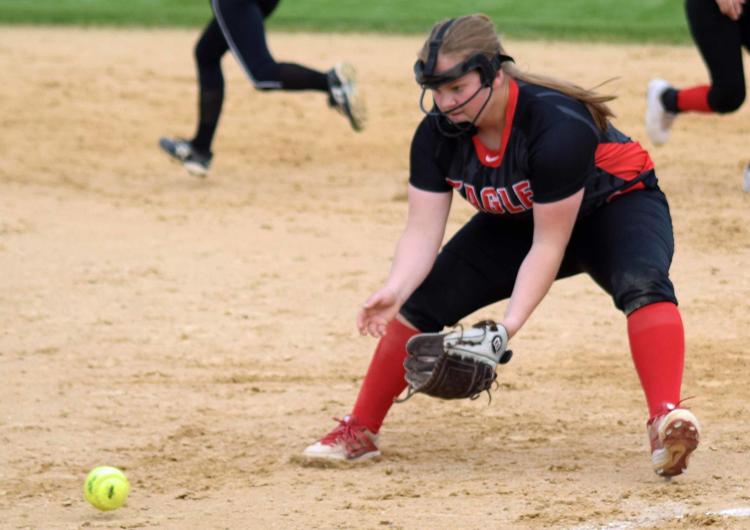 Alex Trachsler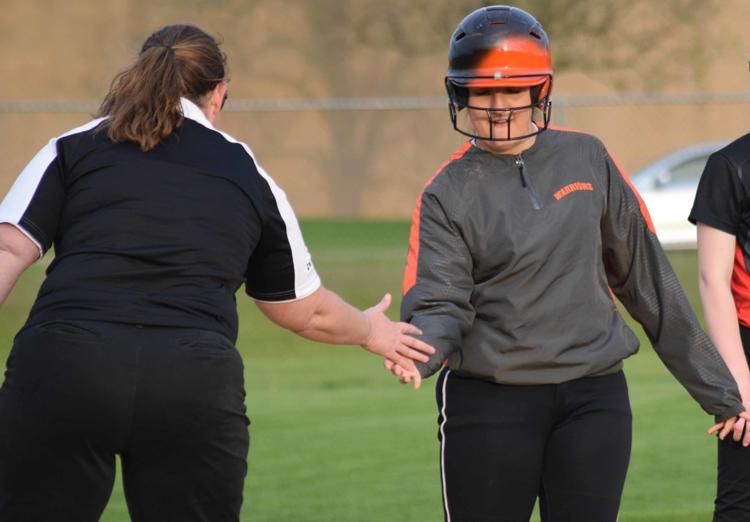 Abby Kerl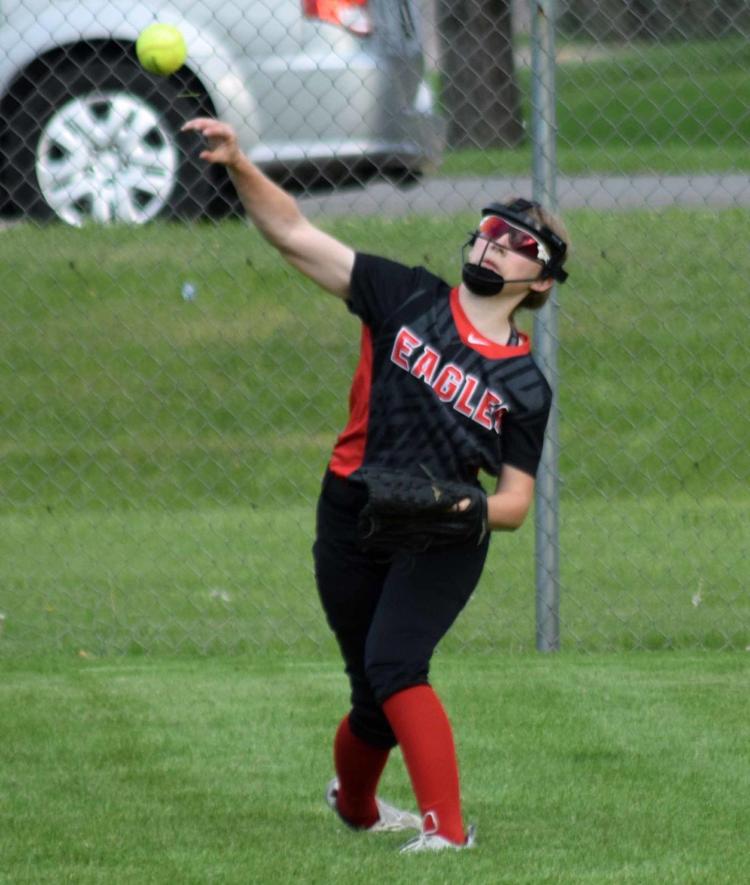 Anna Kratz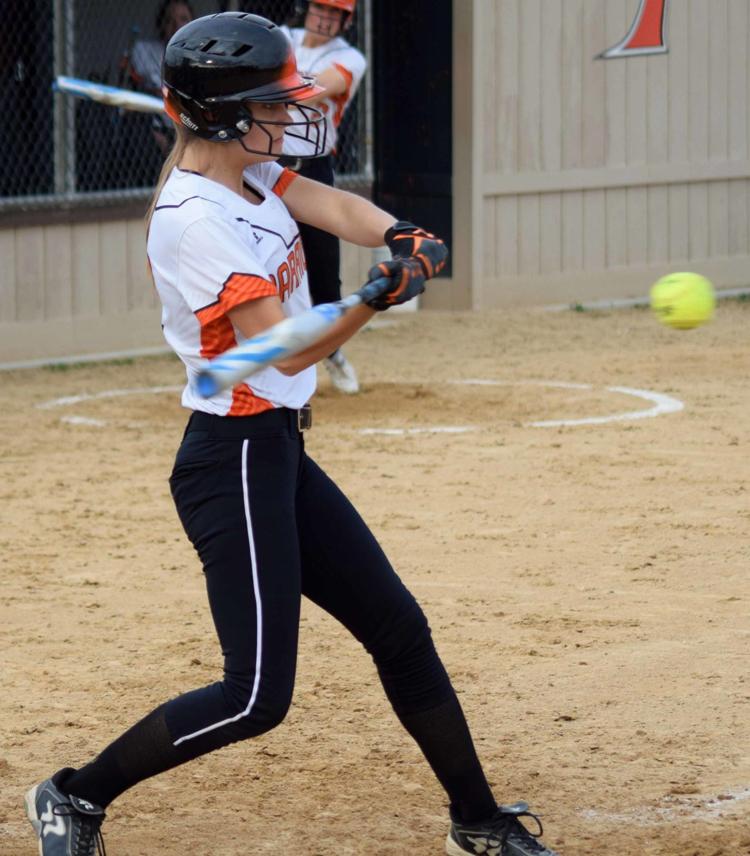 Anna Warren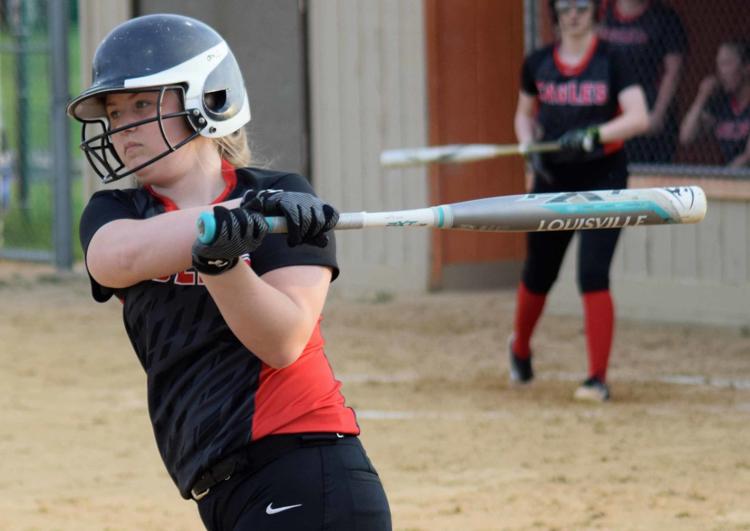 Anna Tamboli
Makayla Shaw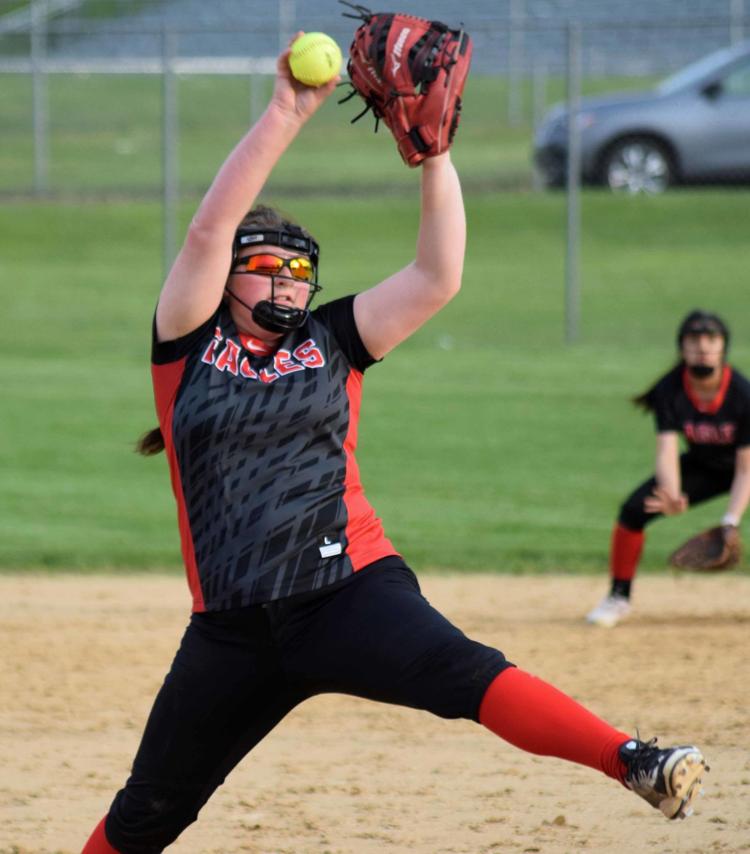 Gabrielle Garrigan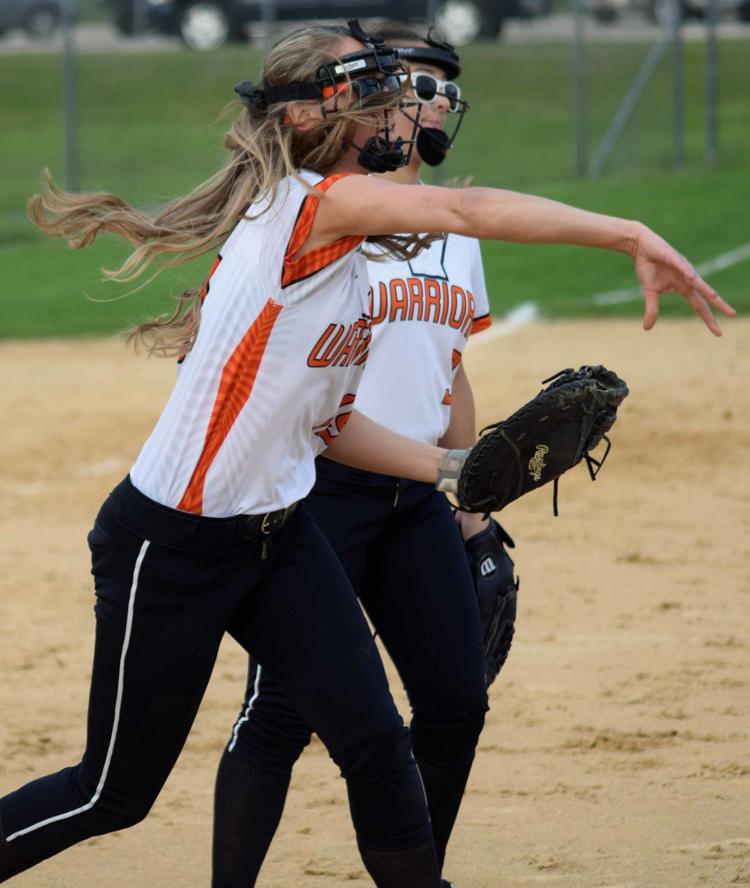 Emily Caflisch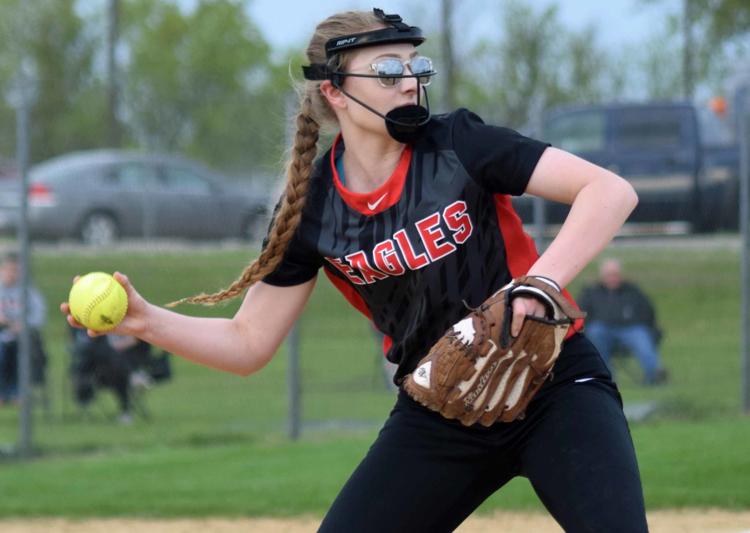 Payton Woodhouse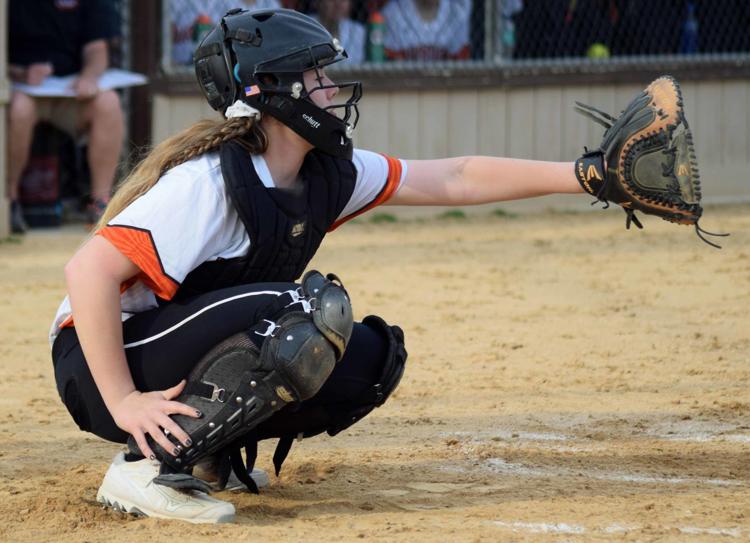 Emily Zins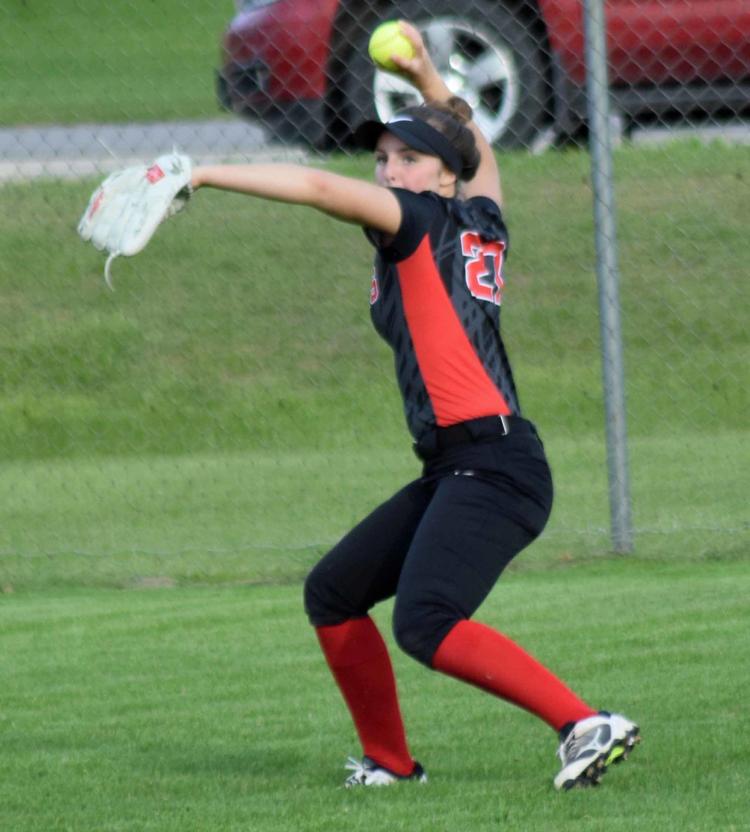 Maddy DeMarte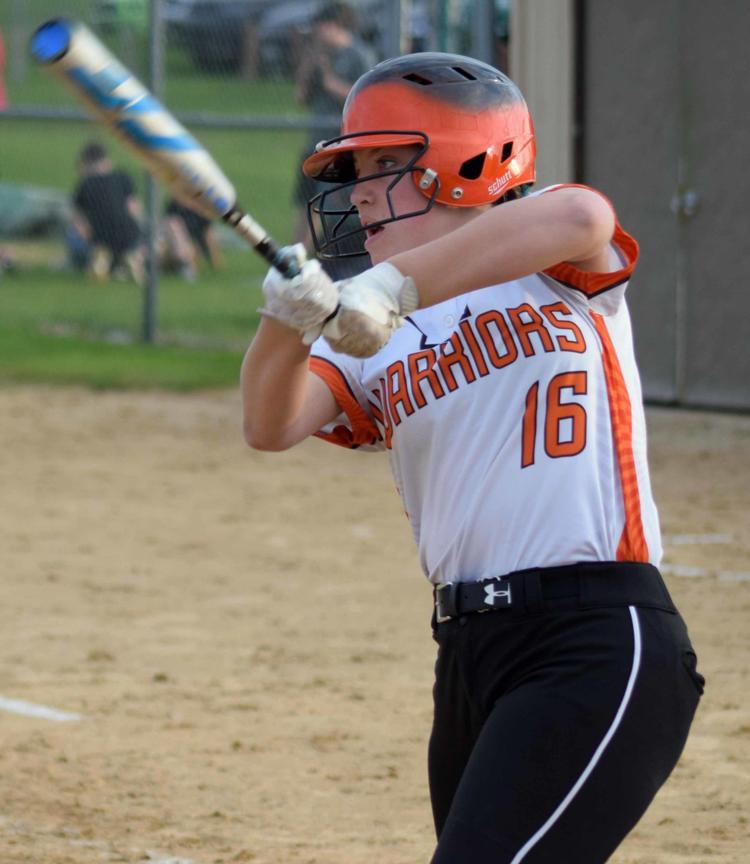 Elizabeth Kiechinger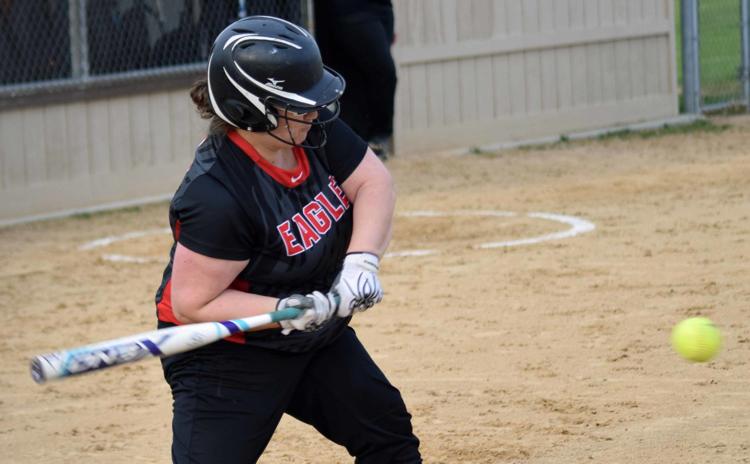 Lauren Pace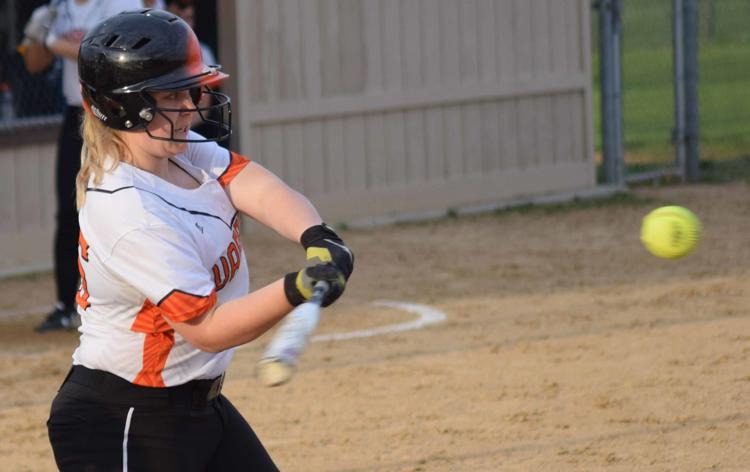 Karina Guzman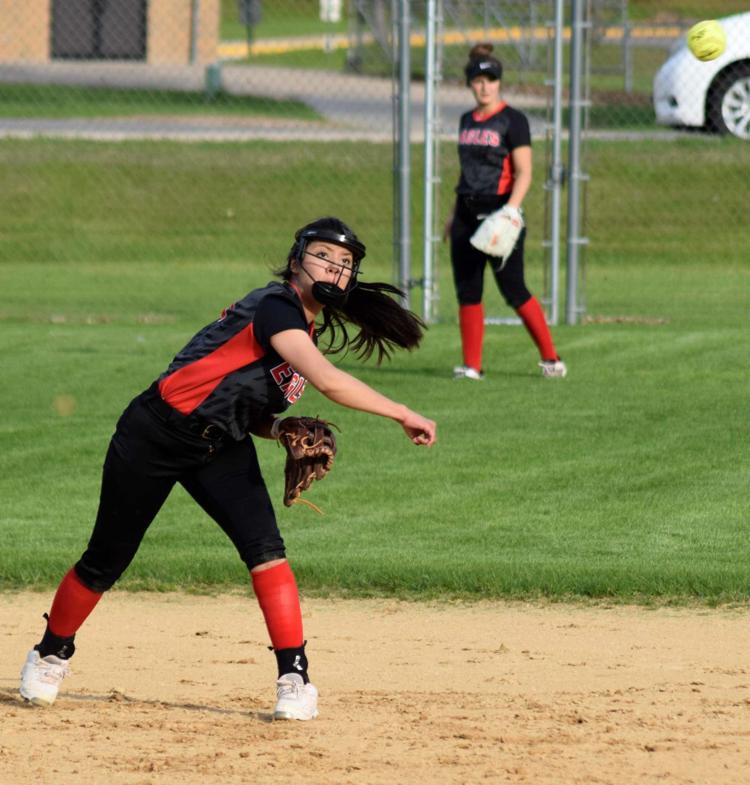 Sydni Kratz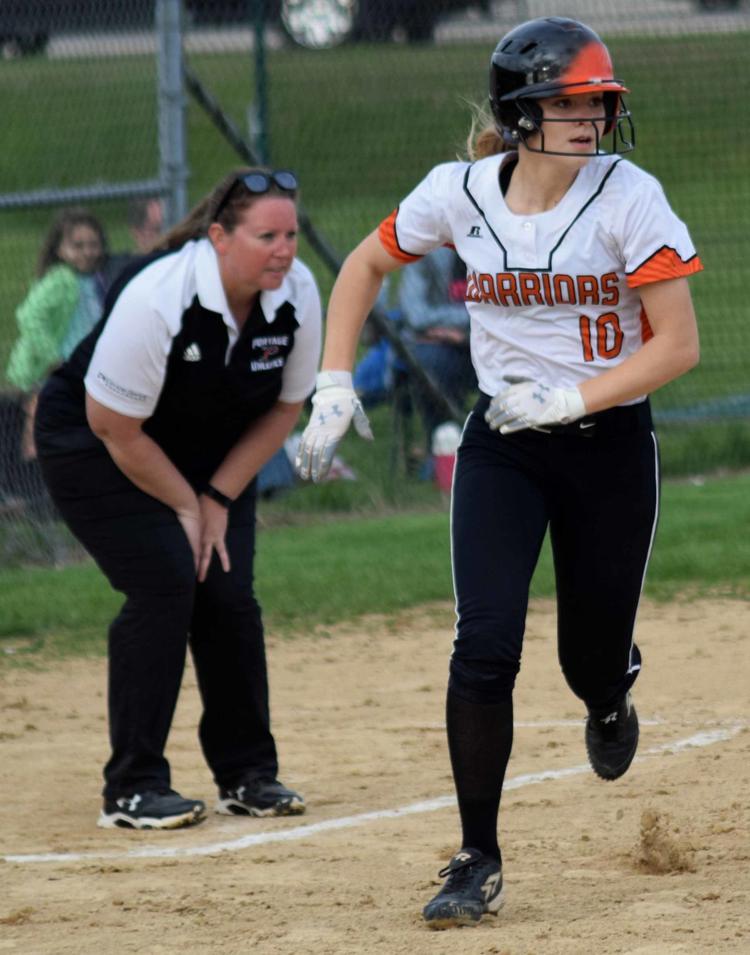 Olivia Breunig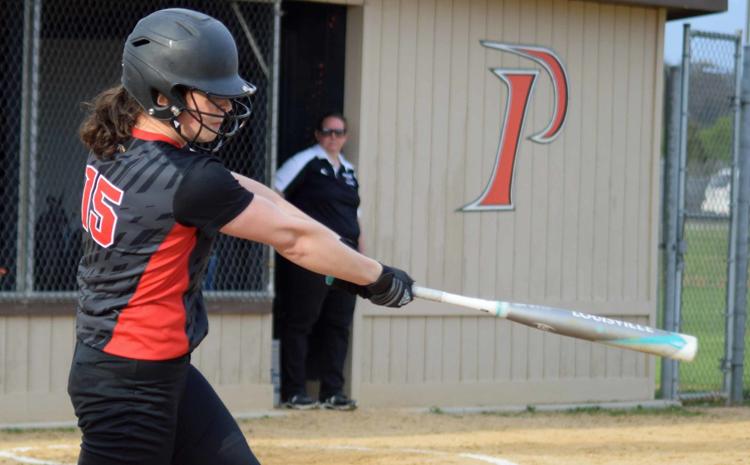 Joia Simonson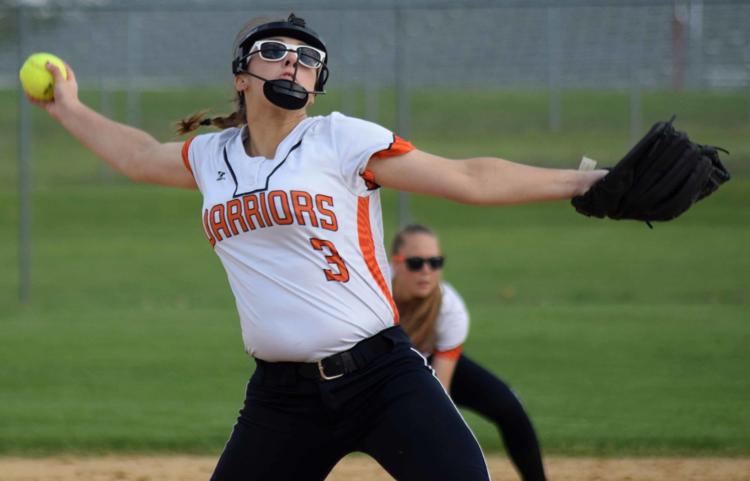 OJ Joyce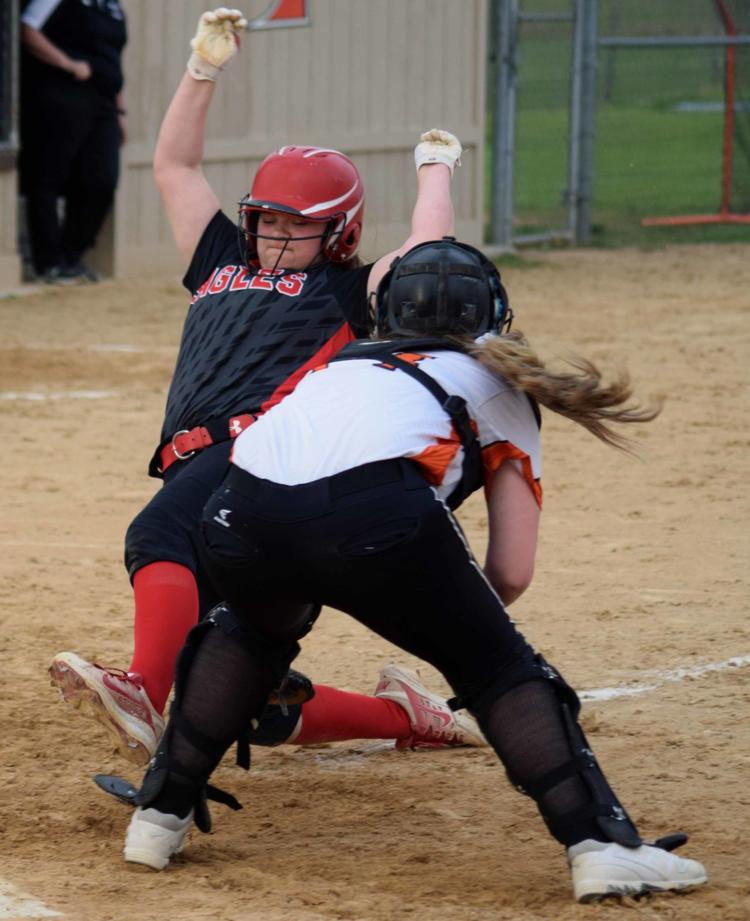 MaryKate Shlimovitz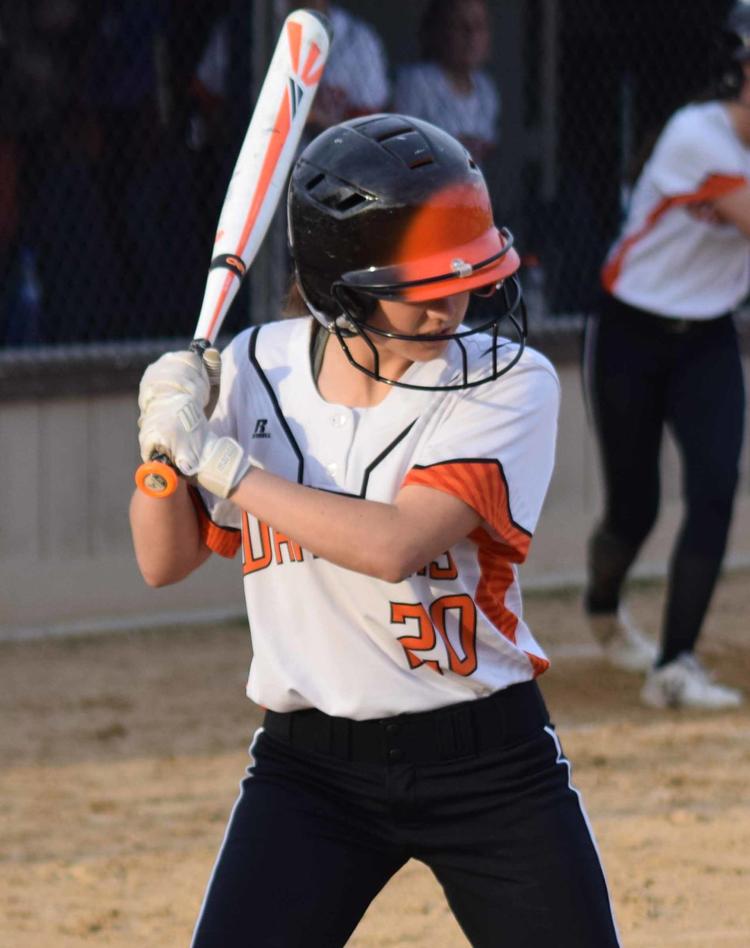 Regin Suchla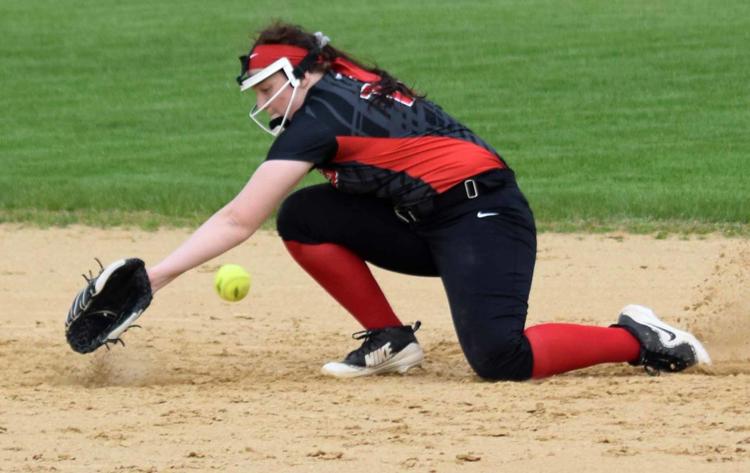 Katelyn Belleau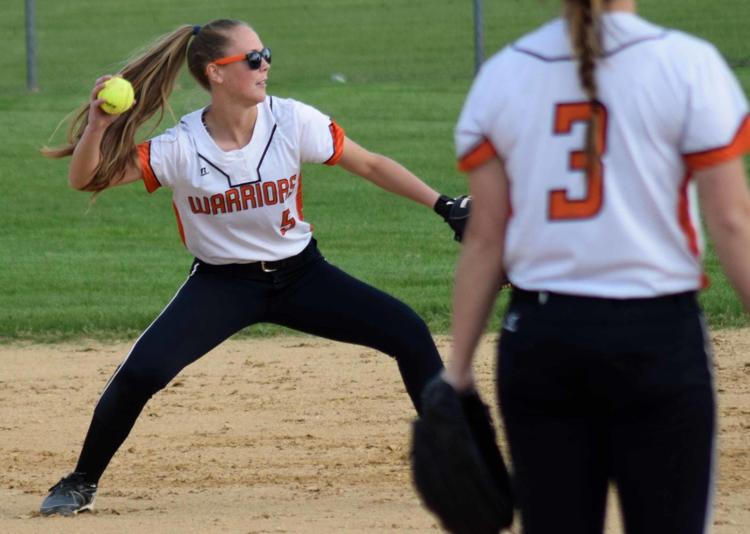 Sauk Prairie coach Shane Been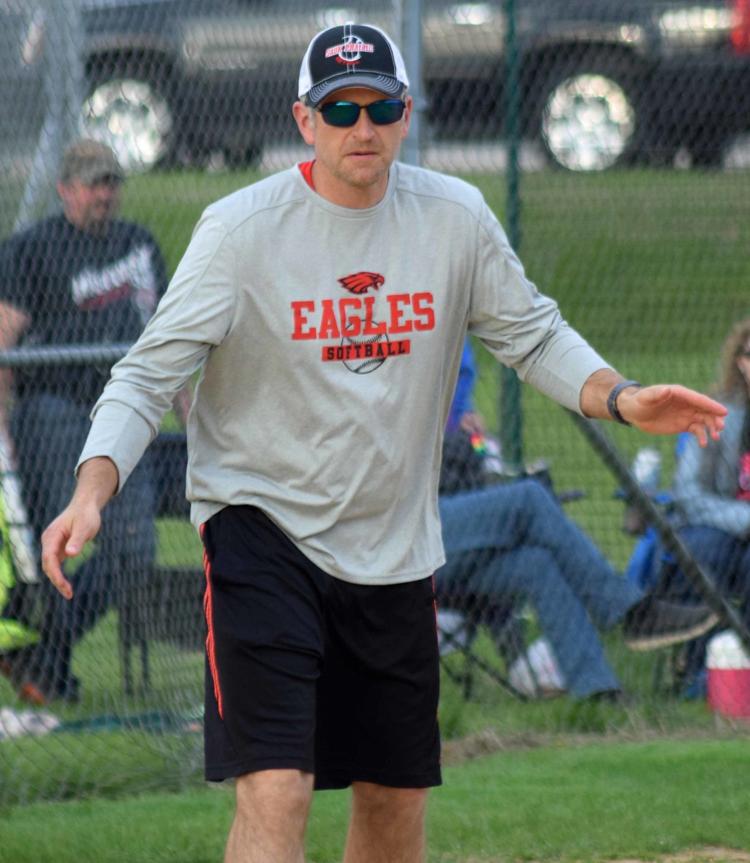 Madison Loomis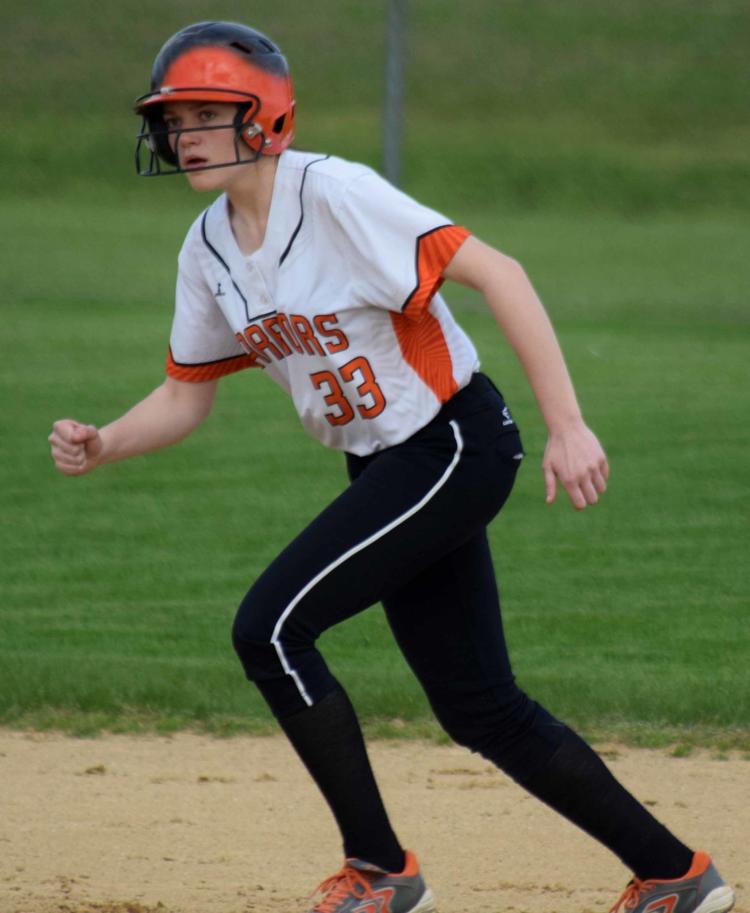 Macey McIntyre