There were plenty of highlights for the Sauk Prairie volleyball team last season, including a 30-plus win season and reaching the program's first regional final since 2014.
One area where they struggled to get off the ground, however, was picking up wins over top teams. The Eagles started to flip that script to open the 2020 campaign Tuesday night, outlasting Lakeside Lutheran in five sets for a season-opening win at Sauk Prairie High School.
Junior Aida Shadewald racked up a match-high 20 kills and senior Olivia Breunig dished out 17 assists as the Eagles knocked off the perennial Division 2 state title contenders, 25-23, 25-17, 20-25, 21-25, 16-14.
"That is a huge win for us, I think. We had a pretty good last year, kind of turning the program around a bit, but now we know we're good," second-year Sauk Prairie coach Amy Schlimgen said. "We have future college players on this team and we're trying to be more confident now, changing that mentality and being ready to win."
After taking the two opening sets, Sauk Prairie dropped the third and fourth sets to force a winner-take-all fifth. The two teams went back-and-forth in the opening stages of the fifth with neither team leading by more than two points before ultimately tying at 7 after a kill by Breunig.
After tying again at 8 and 9, Lakeside Lutheran began to slowly pull away, rattling off a 4-1 run, punctuated by kill from junior Ella DeNoyer for a 13-10 lead and forcing the Eagles to use a timeout.
The brief intermission worked as Sauk Prairie responded with four straight points, including a pair of blocks and a Shadewald ace. The Warriors took a note from the Eagles' playbook and called timeout, and again the break worked as an ensuing kill by junior Lily Schuetz tied the game at 14.
Sauk Prairie was sure to shut the door, however, as junior Olivia Paukner got a tip kill to fall before serving up a game-ending ace to send the Eagles into an uproar. Close-but-no-cigar matches were a constant for the Eagles last season, so the enormity of the moment wasn't lost on Schlimgen.
"Last season we had a good record, we had a good season and we took some sets off of some huge teams, but we didn't pull out a lot of wins over the Waunakees, the DeForests and the Mt. Horebs," she said. "We'd get close. We'd go five sets, we took a set from Waunakee, but we never crossed that line in moving way up in the conference.
"That was our goal this year and of course there's no conference, but now (it's about) finishing a match, against a big team, so that's a big moment for us."
The Eagles were in the driver's seat after outlasting the Warriors in the up-and-down opening set, 25-23. Sauk Prairie built off that momentum, opening the second set on a 15-4 run as it kept Lakeside Lutheran without consecutive points. The Warriors ultimately picked up the pace and pulled within 21-15, but never got closer as the Eagles shut the door.
The brief rally attempt helped light a fire under the Warriors, as they proceeded to take the third and fourth sets. Lakeside Lutheran rattled off five runs of at least four points between the two sets and took advantage of the Eagles' reduced pace.
"The two sets we kind of slowed our speed down, did not help us at all," Schlimgen said. "That's rough when they get those runs, but that's just volleyball. That's how it goes and then you have to try to teach a next point mentality, move onto the next point immediately and try to comeback."
DeNoyer led the Warriors with 15 kills and 3.5 blocks, senior Kaylee Raymond racked up 50 assists and four aces, and senior Kylee Gnabasik tallied 25 digs. Schlimgen lauded the play of Gnabasik, the Warriors' libero, but was also impressed with the Eagles' back row, led by senior Kaitlyn Brickl.
"They really saved a lot, got their hands on a lot (of balls), and there really weren't a lot of spaced out moments," Schlimgen said.
Junior Alia Schlimgen led the Eagles with 24 digs, while Shadewald had three aces and two blocks, and Breunig chipped in 10 kills. Breunig and Brickl lead the Eagles' five-person senior class, alongside Maddie Ganshert, Kaelin Young and Kaylie Vasquez.
The Eagles also return a strong junior class of Paukner, Shadewald and Alia Shlimgen, along with returnee Makenzie Breunig and newcomer Lauren Breunig. Sophomore Jenna Pistono is the lone returning underclassmen, as the Eagles welcome Autumn Klemm, Abby Ballweg, Kaya Wilson, Anni Braund and Maggie Hartwig.
Hartwig, Braund and Pistono were regulars in the Eagles' rotation against the Warriors, and Amy Schlimgen will be looking to get the rest of the varsity newcomers up to speed.
"The big thing for us right now is getting some more kids, some sophomores, up to varsity speed and high-level speed. That's been a challenge for us, but we're going to get there," she said.
Regardless of how quickly that takes place, the team is just happy to be playing once again, especially the seniors.
"They'd been worried about even having this season, their senior season, and they love volleyball," Amy Schlimgen said. "Even when they first announced there was no conference season, we had immediate tears so you knew they cared, and that's a big deal."
Aida Shadewald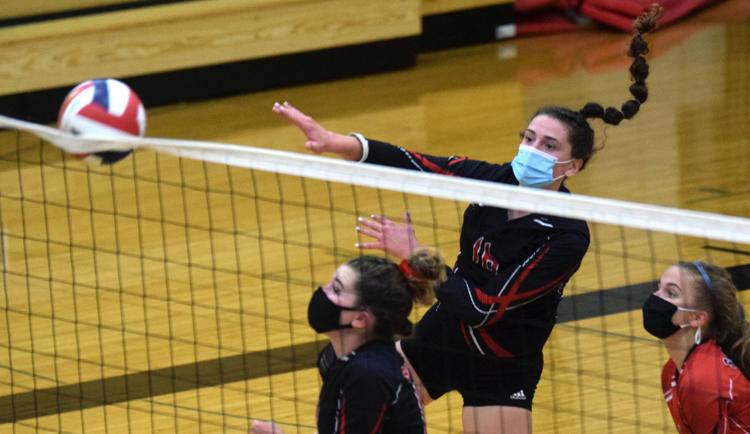 Olivia Paukner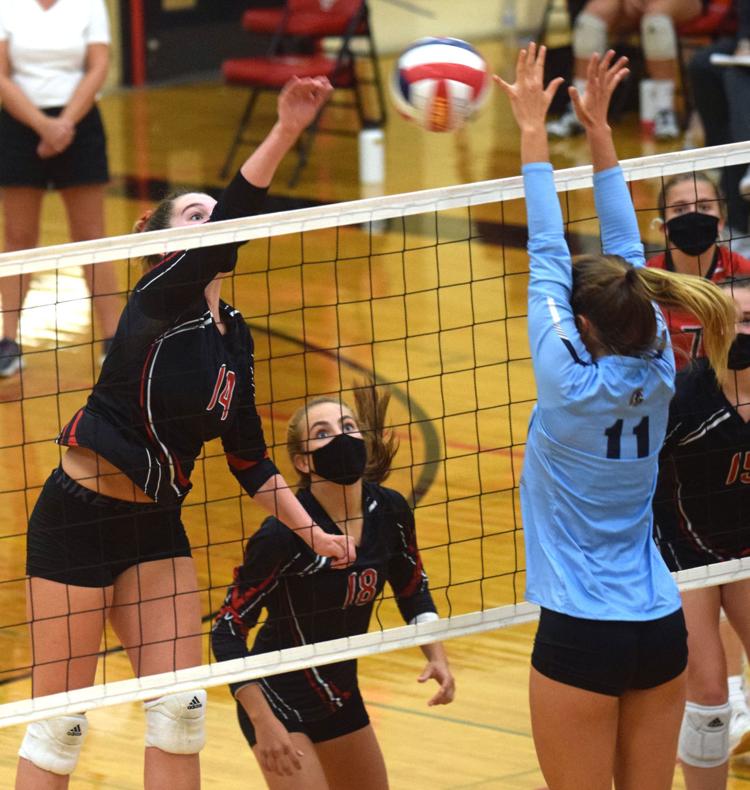 Olivia Breunig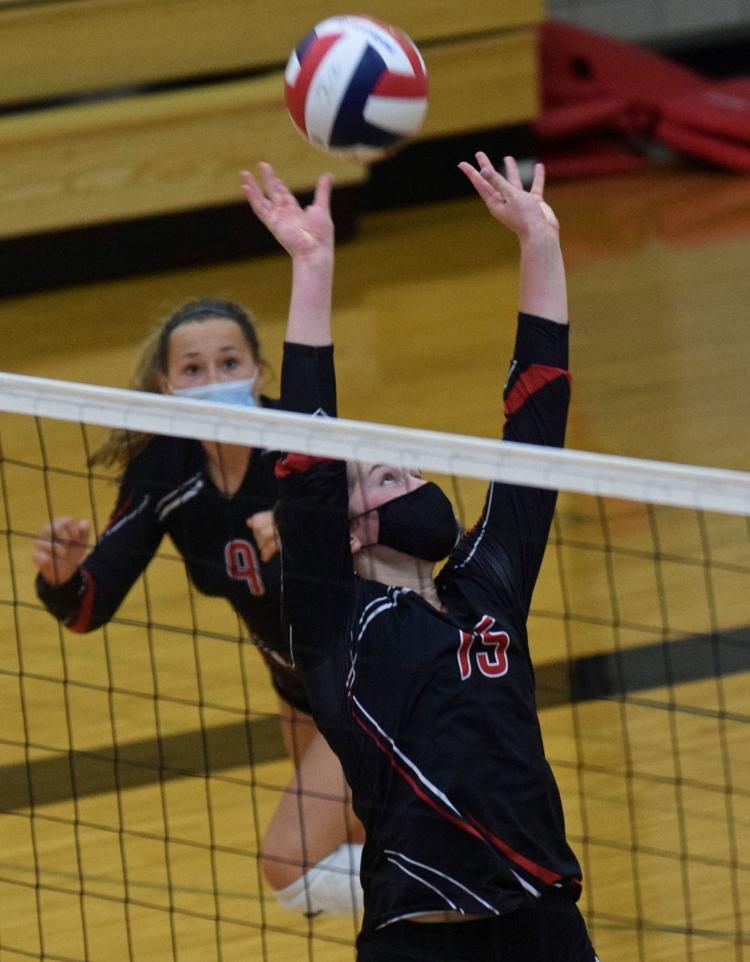 Jenna Pistono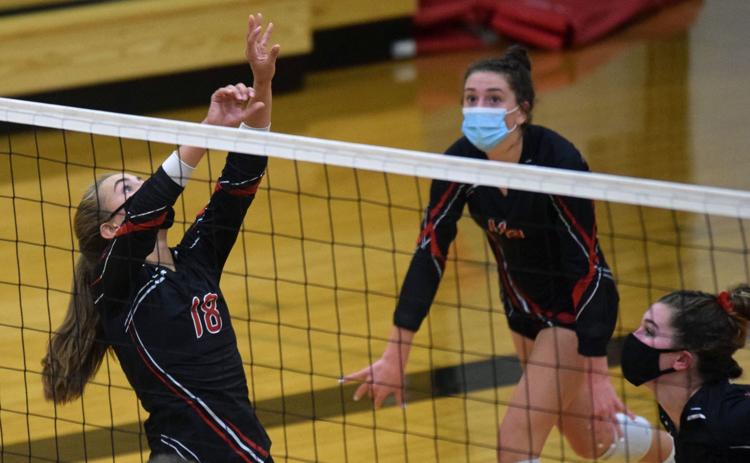 Kaitlyn Brickl, Alia Schlimgen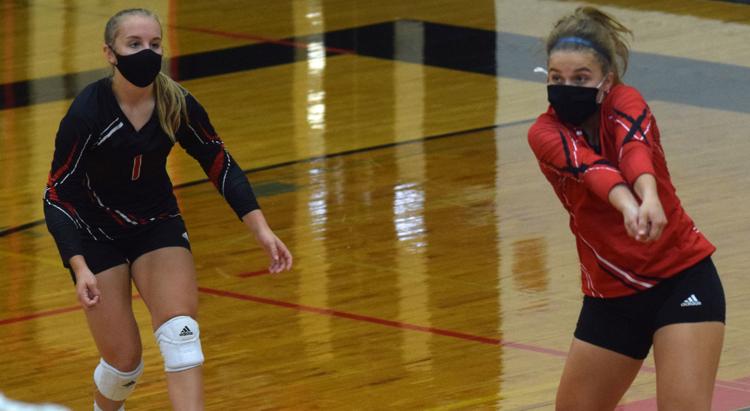 Anni Braund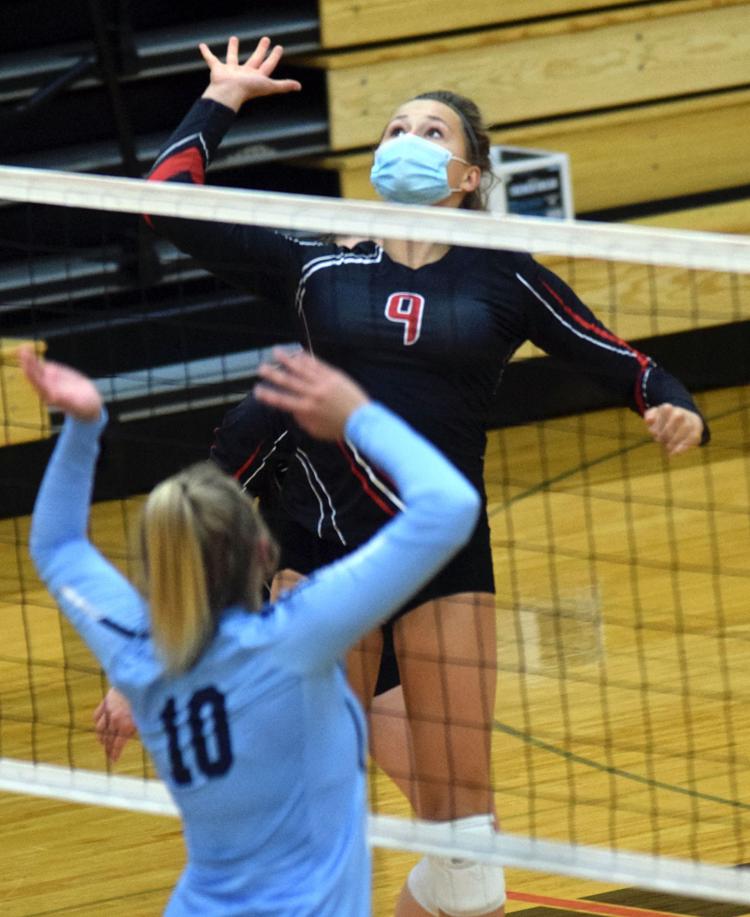 Maggie Hartwig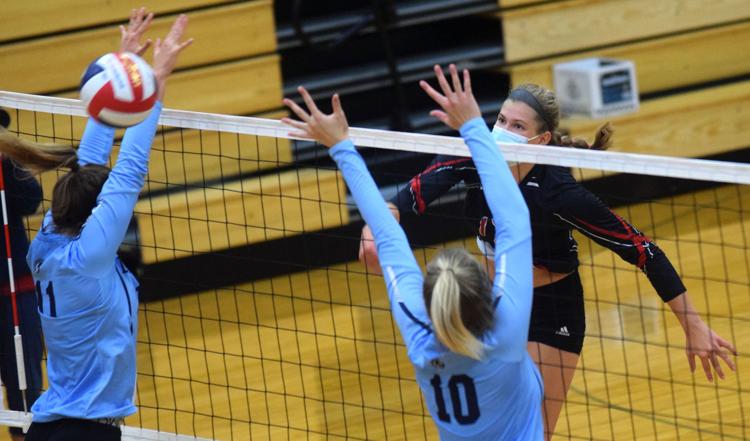 Makenzie Breunig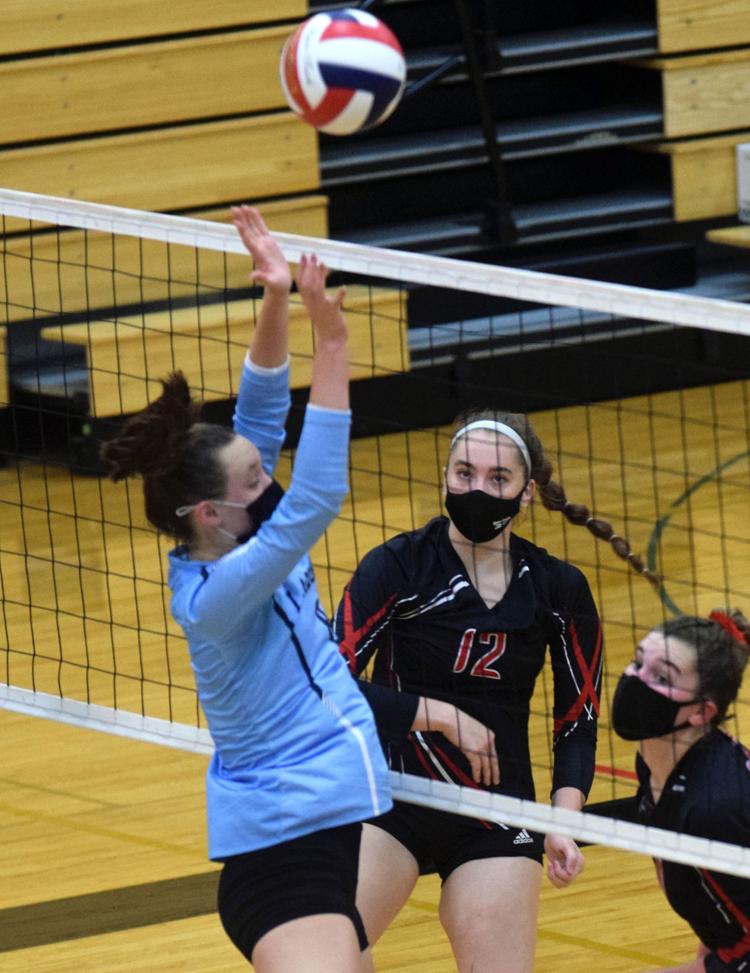 Sauk Prairie huddle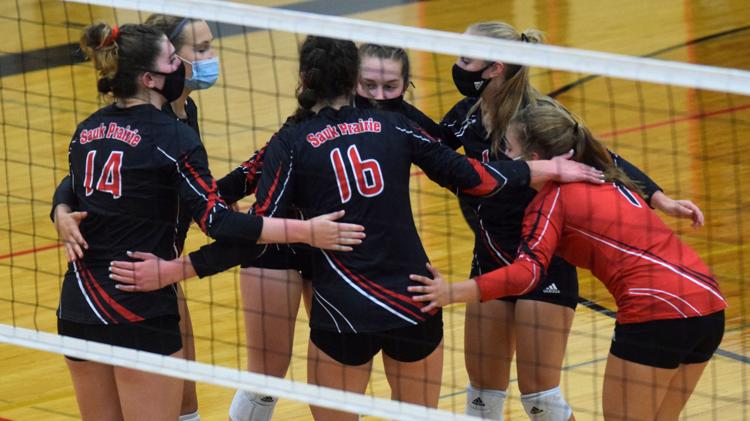 Sauk Prairie coach Amy Schlimgen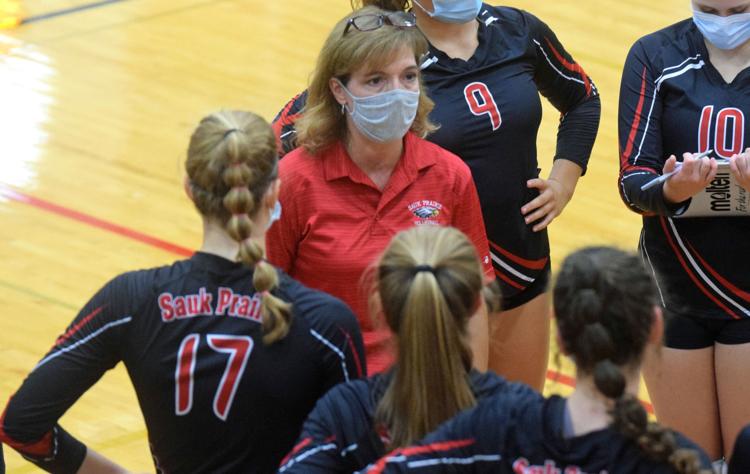 Kaitlyn Brickl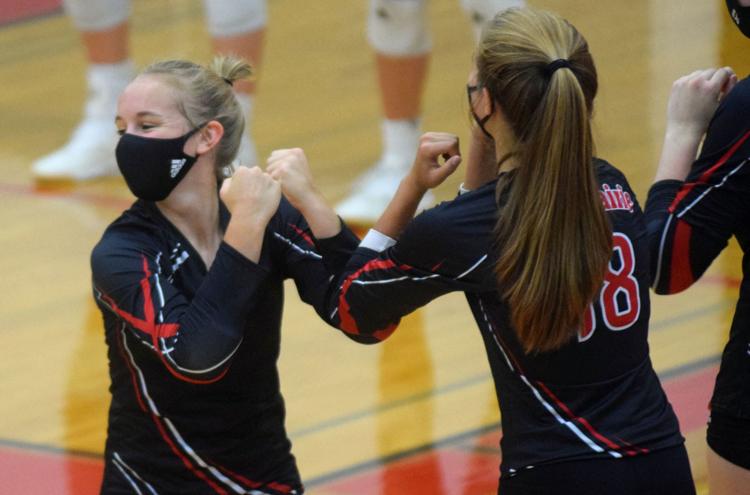 Alia Schlimgen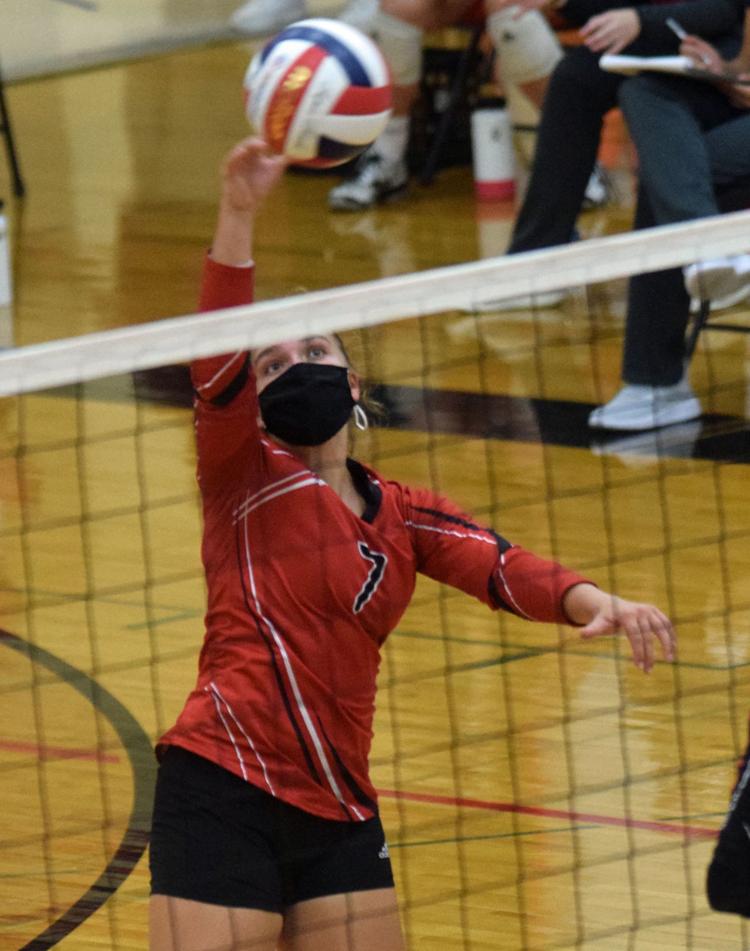 Aida Shadewald
Makenzie Breunig and Maggie Hartwig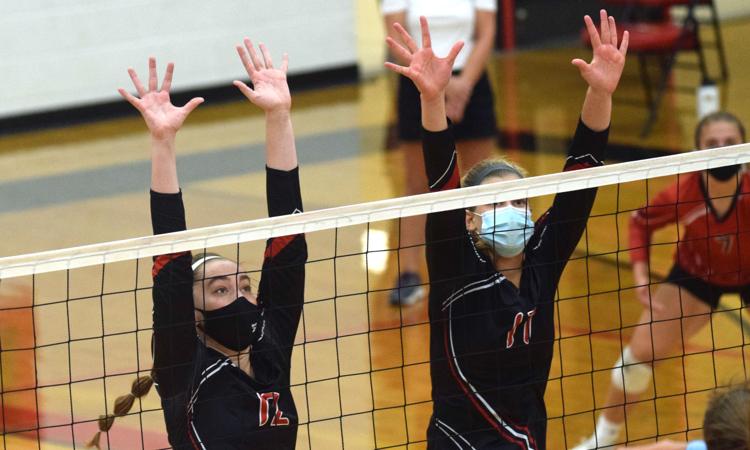 Olivia Breunig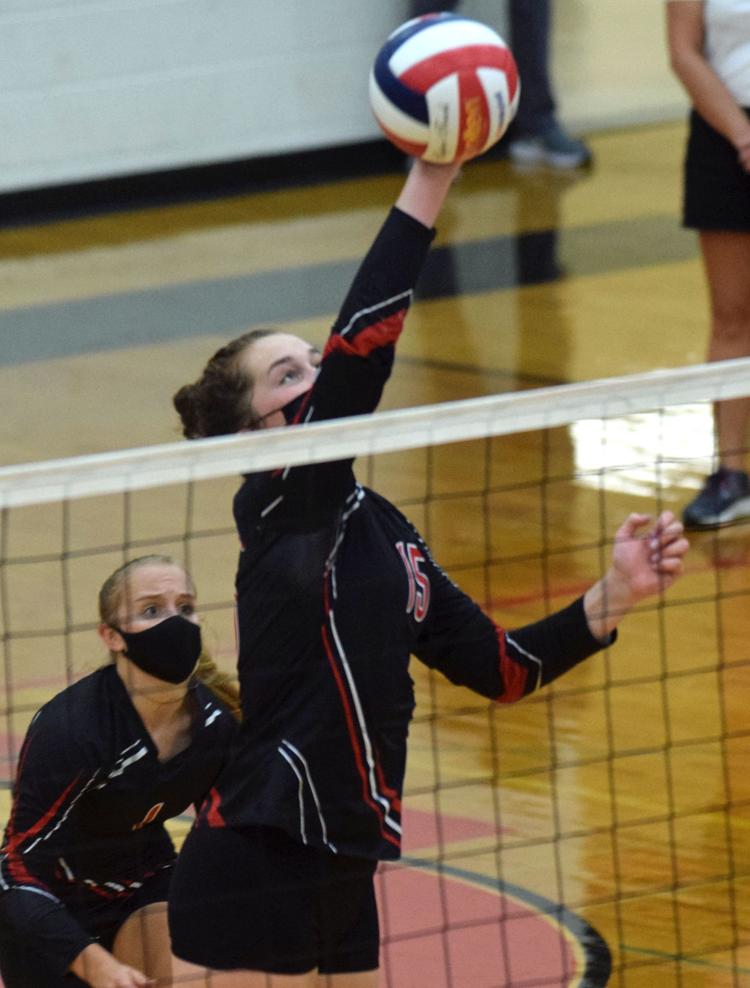 Anni Braund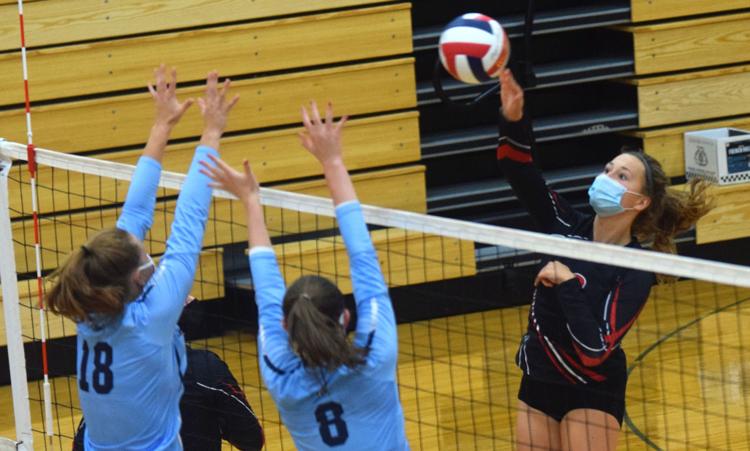 Olivia Paukner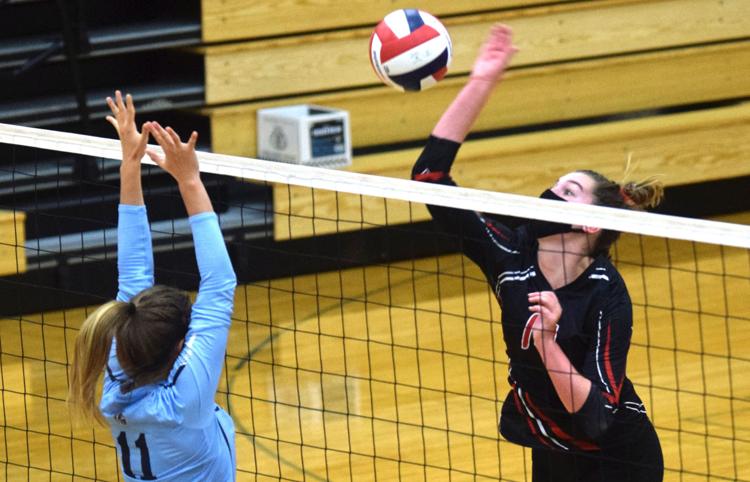 Jenna Pistono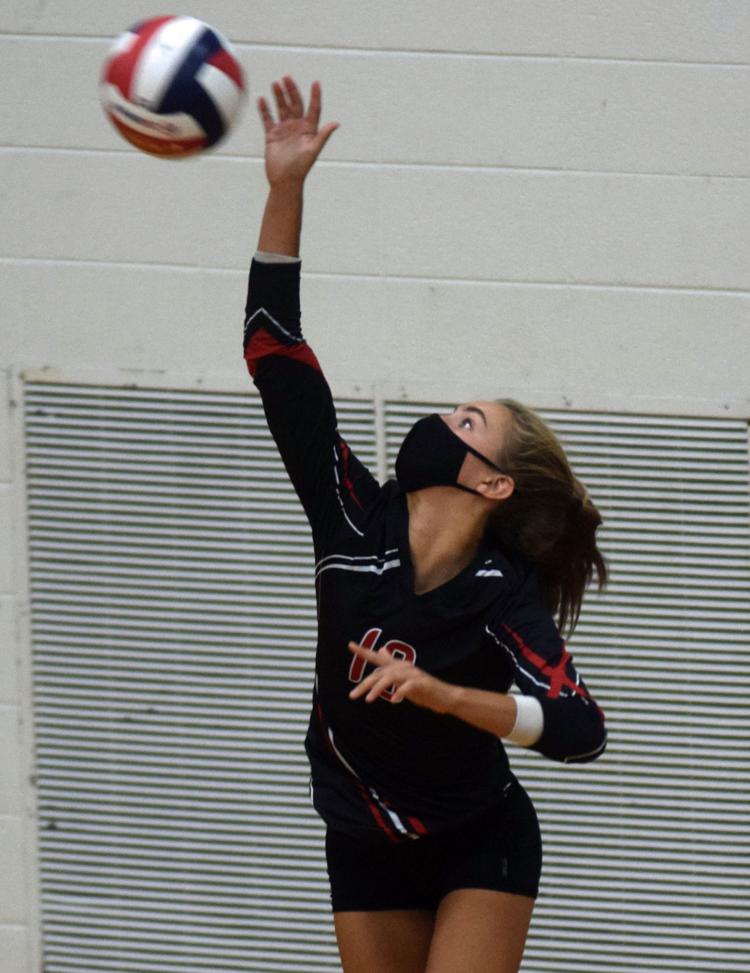 Lakeside Lutheran 23 17 25 25 14
Sauk Prairie 25 25 20 21 16
LAKESIDE LUTHERAN (leaders): Kills — DeNoyer 15, Kuepers 14. Blocks — DeNoyer 3.5. Digs — Gnabasik 25, Bilitz 15. Aces — Raymond 4. Assists — Raymond 50.
SAUK PRAIRIE: Kills — Shadewald 20, O. Breunig 10. Blocks — Shadewald 2. Digs — Schlimgen 24. Aces — Shadewald 3. Assists — O. Breunig 17.
Follow Sean Davis on Twitter @SDavis_PDR or contact him at 608-745-3512.
Be the first to know
Get local news delivered to your inbox!