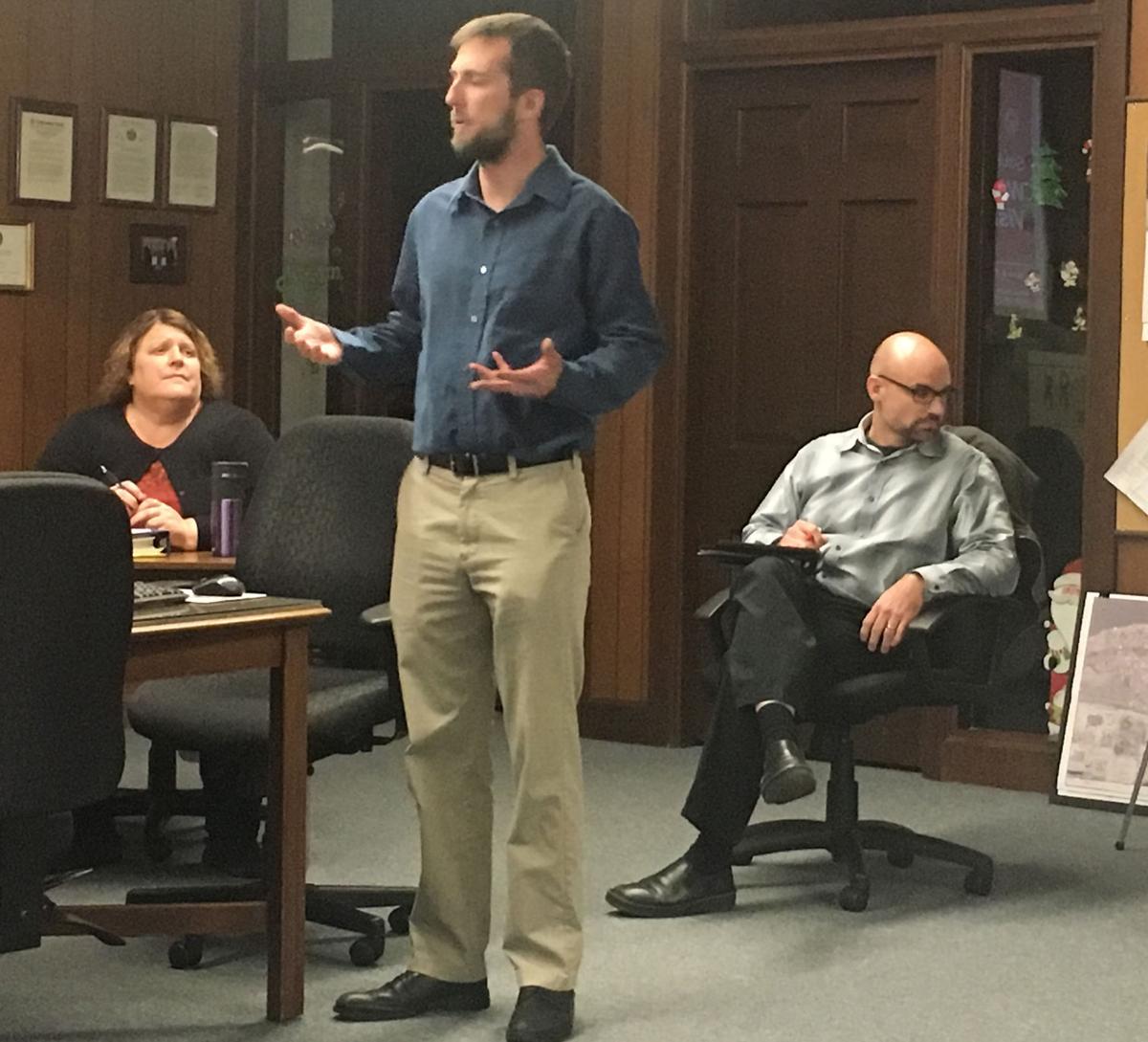 Ten graduate students from the UW-Madison Department of Urban Planning shared the results of a months-long study with recommendations for how to make the Sauk Prairie area a better place for residents and visitors.
Key recommendations centered on making Water Street more dense, developing year-round activities, promoting local culture, expanding retail and entertainment opportunities as a draw to the area. One example would be temporary, seasonal structures such as an ice cream stand in the warmer months. The students also recommended the expansion of the farmer's market.
The Great Sauk State Trail was identified as a way to draw in tourism with recommendations to the villages of Sauk City and Prairie du Sac to create a visitor-friendly atmosphere with more lodging and entertainment opportunities and holding trail-centered community events. By having retailers sell bike and pedestrian-friendly items such as bicycle lights, protein bars, water, trail pack lunches, and hosting trail-oriented events they could show the Sauk Prairie area is visitor friendly.
More signs identifying camping areas, hotels, bed and breakfasts and other lodging opportunities were recommended, as was adding or identifying public restrooms and drinking fountains and making public access to the trail accessible to people of all abilities. Examples would be exercise stations along the trail route, bike repair stations around town, bike racks/parking and playground space in village parks.
Ken Smith, communications liaison for the project, said the goal is to create connectivity between community parks, the Great Sauk State Trail and Water Street.
Fuchs Park, the Eagle Overlook, August Derleth Park, Riverfront Park and the new pocket park in Sauk City were earmarked as places to redevelop.
Nathan Abney, one of the students who worked on the project, said they also looked at improving safety for all transportation modes, creating space for amenities that would attract people, encourage healthy, active lifestyles for residents and visitors and encourage visitors to stay longer rather than just passing through the area.
Abney also discussed the village's looking into the Complete Streets program, which designs/plans streets for everyone. The design should work to calm traffic, making for a more pedestrian-friendly Water Street corridor by re-routing heavy truck traffic, adding curb extensions on streets and elevated intersections which cause drivers to slow down.
The students reimagined Water Street as a place with more public and private parking, creating narrower traffic lanes in Sauk City and adding a turning lane where appropriate, as public safety officials have identified Water Street as difficult to navigate. The recommendation was also to look at removing angled parking to parallel street parking. Redeveloping the streets would also allow for outdoor seating of restaurants along Water Street.
Another key recommendation from the UW-Madison team is for the villages to get people back to the riverfront and establish it as a gathering place. This would include creating physical riverfront connections and neighborhood access.
Abney said the Water Street corridor should be created as a street people will remember, either through a physical gateway, art installation, pedestrian-scaled spaces and placemaking opportunities.
As visitors emerge from the Great Sauk State Trail into the villages, parking isn't going to be as needed as finding places to pick people up will be.
Prairie du sac Village Administrator Alan Wildman said the students were great to work with and did a good job.
"The students' professional expertise has blown me away," Wildman said. "We really appreciate what they've done and the relationship has been great. Hopefully they will be able to come back here in the future and know they had a part in what is to come."
Follow Autumn Luedke on Twitter @Apwriter1 or contact at (608) 393-5777