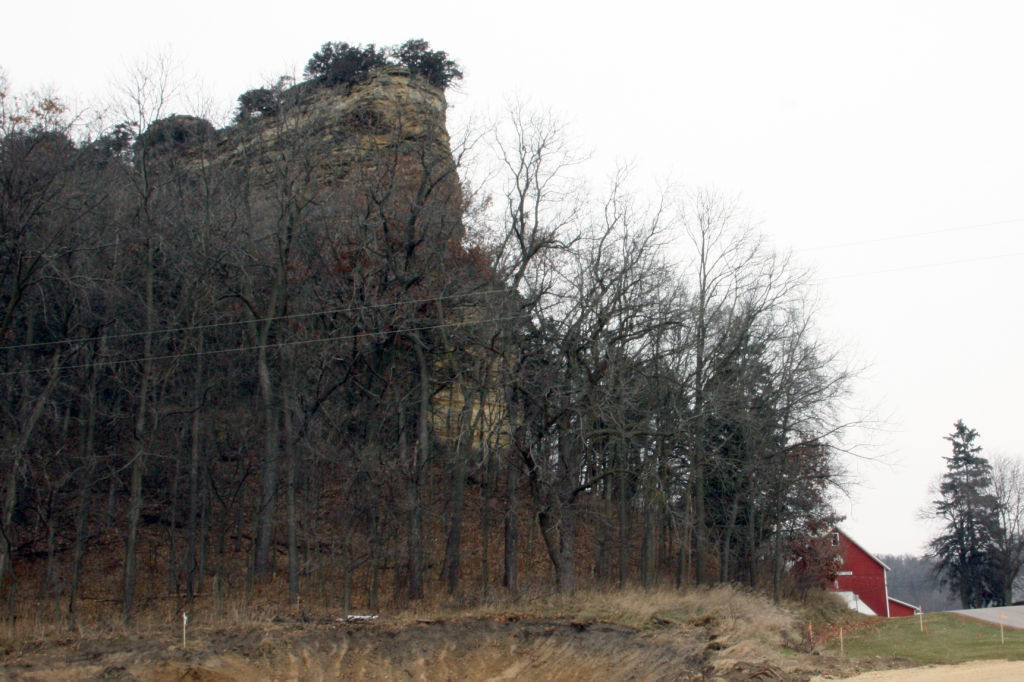 TOWN OF HONEY CREEK – Tower Rock Elementary School could have a new ball diamond as early as this fall.
A special meeting will be held April 10 for residents to decide if the district should pursue purchasing the land needed to construct the ball diamond adjacent to Tower Rock in Honey Creek for $1 from the Maurice Enge family.
"We wanted to provide a ball diamond for the children like they had at Blackhawk," said Sauk Prairie School District Superintendent Cliff Thompson. "When we were preparing to merge the two schools together families brought up the idea of someday having a ballfield again."
Assistant Superintendent Jeff Wright said the district contacted the Enge family during the construction at Tower Rock, asking if they might consider helping the district expand its student play space. "I talked about our dream for the site and the family was really interested in it," Wright said. "They have family members attending the school right now and the land Tower Rock is currently on used to be part of that farm."
Wright said the district talked with the Enge family about leasing or purchasing the property. In the end, the Enges essentially are donating the land, with the district purchasing the property for the ball diamond for $1.
You have free articles remaining.
The cost to construct the ballfield could reach $100,000, but Wright said the district still is seeking cost estimates. The total cost would reflect the ground work, fencing along County Highway PF, a gravel infield, seeding the field, an outfield fence, a backstop, dugout and possibly a concrete pad with bleachers for students and their families.
"We want it to be a completed baseball field by the time the kids come back in the fall," Wright said.
He said construction of the site will start "within weeks" of acquiring the property. The district already has an accepted bid and necessary permits. "It's well on its way of becoming a ball field, all we need is the approval at the community meeting," he said.
It would be the last project the district would be able to complete with the 2014 referendum seed money, because by law the district has to use the money by June 30.
Prairie Plumbing and Heating will oversee construction if the community votes to purchase the land April 10.
"We are very excited to see students on that field," Wright said.
Follow Autumn Luedke on Twitter @Apwriter1