When he was a teenager, one Portage-area resident didn't feel right, so he went to a psychologist. He was put on medication for mental health-related symptoms. A few years later when he was in the Army, he landed in a VA hospital, where he was diagnosed with schizoaffective disorder — a chronic mental health condition with symptoms of schizophrenia and symptoms of a mood disorder.
The man asked to have is identity concealed in order to discuss his issues candidly.
From that point forward, his life was an uphill climb. He began self-medicating and became addicted to drugs and alcohol. He was in and out of treatment facilities and hospitals.
"One day, I realized my prime years had been robbed by my mental health condition and drug addiction," he said. "I got into support groups and listened to what my doctors had been telling me for years: take my medication and get sober."
It's been 23 years since he made the decision to get help. While he still lives with mental health issues, the symptoms are less severe and frequent since he cut out non-prescription drugs and alcohol. He visits a therapist twice a week and participates in support groups weekly as well. He's managed to stay out of the hospital and is proud to have steady work and to be a homeowner.
His illness was diagnosed early on, and he has been able to get services to help him maintain an independent life, with the support of Journey Mental Health, which provides case management, therapy and other resources.
A spreading issue
A study conducted with information from the Center for Disease Control and Prevention shows more Americans than ever are living with mental illness, and living in a rural community could be the ultimate barrier for accessing help.
According to Tanya Lettman-Shue, chief officerfor Journey Mental Health Center in Madison, there is a national psychiatric prescriber crisis, and in Wisconsin, 50 percent of psychiatrists are nearing retirement.
"You can imagine with us having increased awareness and referrals, there is an increased need for prescribers," Lettman-Shue said. "Many primary care providers are being asked to stretch outside their comfort zone and learn about prescribing for mental health, especially in rural areas."
Brad Schlough, director of expansion projects for Journey, said when you are a psychiatrist in a rural area, you are truly on your own. "There is a lot of traveling and a lot of late-night calls because the continuum of care isn't available for support," he said.
In a rural community, there might be only enough need to support having someone half-time.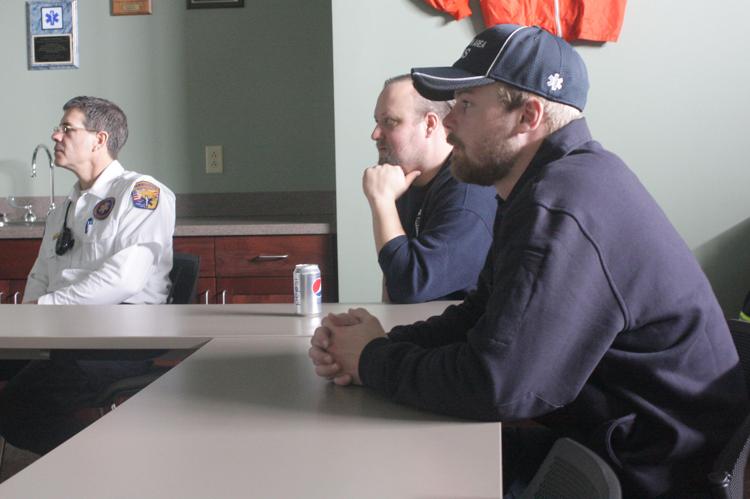 Finding support
Although based in Dane County, Journey Mental Health has expanded services in neighboring counties. State law requires every county to have community support programs. In 2015, Columbia County put out a request for proposal of services, and Journey Mental Health was awarded the bid.
It has also reached out to Sauk and Juneau counties, sharing resources when appropriate.
"The focus, lately, has been on rural areas because people in those areas are more likely to slip through the cracks," Lettman-Shue said. "In general, they have less contact with people who are able to recognize an emerging mental health issue. Also in rural areas there tends to be less awareness of what a mental health condition looks like."
Besides long wait times to see a mental health prescriber, other challenges people in rural communities face in accessing health care is lack of transportation, ability to afford prescriptions and a general lack of information about available services.
Michele Yates-Wickus, director of pupil services for the Mauston School District, said the district began a partnership with Innervisions Counseling and Consulting Center, a licensed, outpatient mental health clinic, about two years ago as well as Juneau County Department of Health and Human Services to provide students and their families with mental health resources.
"I think because we live in such a rural area, access to child therapists isn't as easy," Yates-Wickus said. While she isn't sure she's seen an increase in referrals, she said she feels students have more going on.
"There's a lot more trauma in our kids and with that sometimes comes depression, anxiety, suicidal ideation … we aren't here to diagnose, but it's what we are hearing from the kids," she said. "There are a lot of different things going on. It's like peeling the layers of an onion."
At the middle and high school level, she said the schools have student support teams. If any staff member notices something might be wrong with a student, they discuss it with Yates-Wickus.
"If they notice a kid isn't doing well — maybe they are crying, shutting down, not regularly attending class or noticing a decline in grades — a teacher might tell me, 'Hey, so-and-so needs to be on your list,'" she said. "We look at each individual kid, what they need and have a conversation. My responsibility is to reach out to the family once a decision has been made about what resource might be best for them."
School staff are often the first point of contact when a child experiences the onset of a mental health crisis or illness. Yates-Wickus said the Mauston School District has made a concerted effort to engage with the community and provide staff with the tools to be able to work with families when a child is experiencing a mental health condition.
"Once a week these kids get access to someone to talk to that they feel comfortable with, and that's going to help them be successful in school," Yates-Wickus said. "Many of the students receiving these services would have had to travel upwards of three hours to get that same service. Now they can get it right in our building."
But what happens when a mental health issue doesn't occur until an individual is an adult?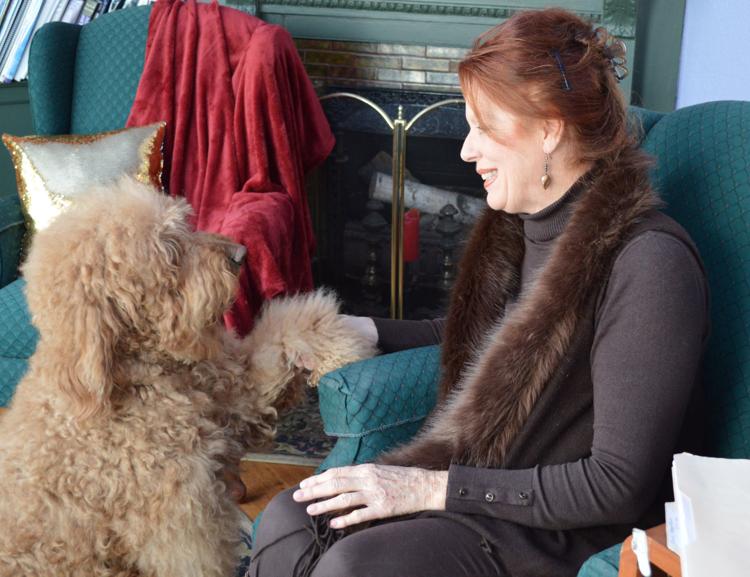 Getting help in time
"We have become a society focusing on the punitive rather than providing assistance," said Dr. Vicki Marquardt, who practices in Wisconsin Dells. "A lot of people (with a mental health condition) get sent to jail when they commit a crime, especially when they are also on drugs or alcohol. They get on this merry-go-round. They are caught using drugs and sent to jail, but they don't get help for their addiction. Then they get out of jail, and don't have coping skills. So the recidivism is high unless they get help."
Sauk Prairie Police Chief Jerry Strunz said entities like EMS, fire and police departments often end up being the first contact for people with a mental health condition.
"Sometimes that condition comes on quickly, and sometimes it has developed over time," Strunz said. "And there are different health issues people experience that can mirror symptoms of a mental health condition. We need to be cognizant of that."
The Sauk Prairie Police Department has four officers who have received specialized crisis intervention training, which helps them recognize signs and symptoms of mental health conditions like bipolar disorder, depression or schizophrenia.
"We can't make a diagnosis, but we are trying to be more in tune with people and situations that need additional assistance, and why a person is acting different than the social norm," Strunz said.
Josh Kowalke, director of Reedsburg Ambulance, said his staff receives training about how to work effectively with people experiencing a mental health crisis.
"We talk about ways to facilitate contact and make things go smoothly," Kowalke said. "We also had someone from the county come in and conduct mental health first aid training. Now it gets integrated into all the other medical training we do."
Kowalke said the biggest difference in treating someone with a physical injury versus a mental one is all in the approach. "Really when you are dealing with someone with say, chest pain, there are several of us doing a lot of things to the person all at once," he said. "When someone is having a mental health crisis, we try to slow down the scene and make it less chaotic. A calmer situation usually translates into less agitation for the individual. That way we can more easily get to the bottom of what the emergency is."
Despite all the attempts by service providers to better understand mental health crises, Strunz said Wisconsin still has its share of shortcomings.
"Law enforcement has been vocal about getting some laws changed," Strunz said. "Now when we encounter someone with a mental health condition, we have to get them transported to Winnebago (Mental Health Institute in Oshkosh). If a person is suicidal, how does it help them to be taken in a police car four to six hours to get help? How does that not exacerbate and make things worse? There is a true need for regional facilities."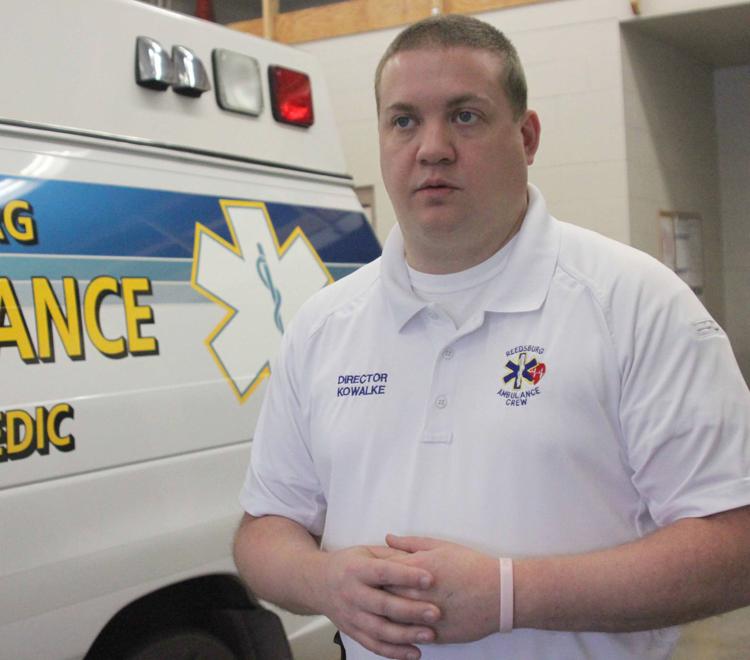 Finding facilities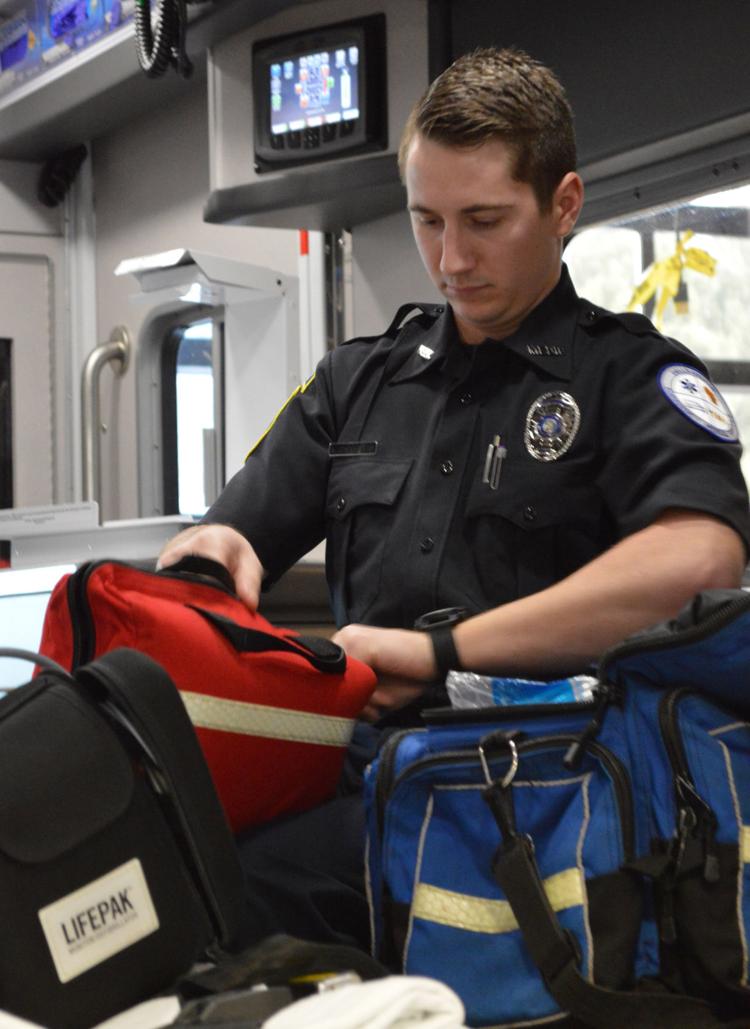 Years ago, individuals experiencing a mental health crisis could be taken to a facility in Reedsburg, but it's been closed for years. "We went from having a resource 30-40 minutes away to it closing down and now we have to transfer to Boscobel at times or even La Crosse," Strunz said. "With Mendota Mental Health Center in Madison closing, when it comes to commitments, Winnebago is one of our only options."
Strunz said that lack of available resources can easily translate into issues with addiction. "Addiction and mental health often go hand-in-hand," Strunz said. "If a person can't get a handle on their mental illness, they often turn to drugs and self-medicate."
Marquardt, the Wisconsin Dells doctor who worked at the Betty Ford Center in California for nearly a decade, said people with a mental health diagnosis and a co-occurring condition such as drug or alcohol addiction cannot get better unless they get clean.
"You can't treat a non-chemical mental illness until a person is sober," Marquardt said. "If you don't treat the addiction first you end up working with someone whose brain is not functioning enough to grasp on to change."
Columbia, Juneau and Sauk counties have all made progress over the past five to 10 years in addressing the increase in need for mental health services, but the shortage still has them falling short of meeting the need.
"It's really surprising given how close we are to Dane County that our ability to attract providers has been difficult," said Dawn Woodard, director of Columbia County Department of Health and Human Services. "We hear from our outpatient clinics are also having a hard time getting psychiatrists and therapists. The need is definitely here. But for whatever reason, it's been difficult to get folks into this county."
The Juneau County Department of Health and Human Services was recently certified as a comprehensive community service program, which serves both children and adults with mental illness and with or without a co-occurring diagnosis.
"The good news is our business has exploded," said Scott Ethun, director of health and human services for Juneau County. "The bad news is it has exploded at a time when there aren't enough qualified individuals in our area or region to provide services. It's terrible timing because the needs of these communities are really significant, especially with opioid, methamphetamine, heroin and other substance abuse that's taking place. We just can't keep up."
The county has a single psychiatrist.
"We try to partner with private mental health providers, like Pine Valley and Innervisions," Ethun said. "Both take our overflow referrals because we can't keep up. And we make a lot of referrals out. We have tried to become much more community-minded as a department, collaborating with schools and other agencies. We want to work together to reduce suicide rates. It taxes our local law enforcement agencies as well."
Strunz said sometimes people don't realize the extent law enforcement gets involved in mental health-related incidents. He said officers aren't only dealing with people in crisis, the department also receives a few hundred check-welfare calls a year. Strunz acknowledged not all of those calls result in a crisis or emergency commitment, but when they do, it takes a great deal of the department's time and resources.
Dan Brattset, director of Sauk County Human Services, said he has seen an increase in childhood depression rates, and added the biggest change factoring in the overall increase in need for mental health services is the rate of co-occurring substance abuse. Brattset said Wisconsin has a high rate of binge drinkers, and alcohol is a depressant.
"If we ruled that out and got people into a recovery program, they'd have a much better chance," Brattset said. "That's one big factor, but that won't help everyone. But we always look at (substance abuse) as a factor."
But there are still lingering barriers, beyond access and the prescriber shortage, Brattset said.
"It's also about how we view mental illness as a culture," he said. "There is still that stigma, and the challenge is getting people to understand mental illnesses are health problems. You wouldn't look at someone with heart disease or diabetes and judge them, but people still judge psychiatry problems."
Follow Autumn Luedke on Twitter @Apwriter1 or contact at (608) 393-5777
Be the first to know
Get local news delivered to your inbox!