Just as the housing market crashed in 2007, Ryan Olson decided to get into construction. It was a time when new construction markedly slowed, and in some places, came to a screeching halt. But it hardly fazed the Reedsburg resident, who made the switch from the world of commercial lending to the trades.
"Certainly people mentioned it is an up and down industry," Olson said. "I knew I had to be prepared to ride the ups and downs. And yes, I did get into it at a time when there were more downs. But I still think it was a good time for me to get into it."
As construction manager for Evergreen Homes, Olson said things are noticeably better today.
"We are starting to see people purchasing lots and land," he said. "Everything tends to trickle outward from the Madison area. It comes in a wave. Reedsburg has had a number of lots available for a while. I haven't seen the prices of the lots jump, but they are now selling."
The trouble is, there aren't enough tradespeople to do the work.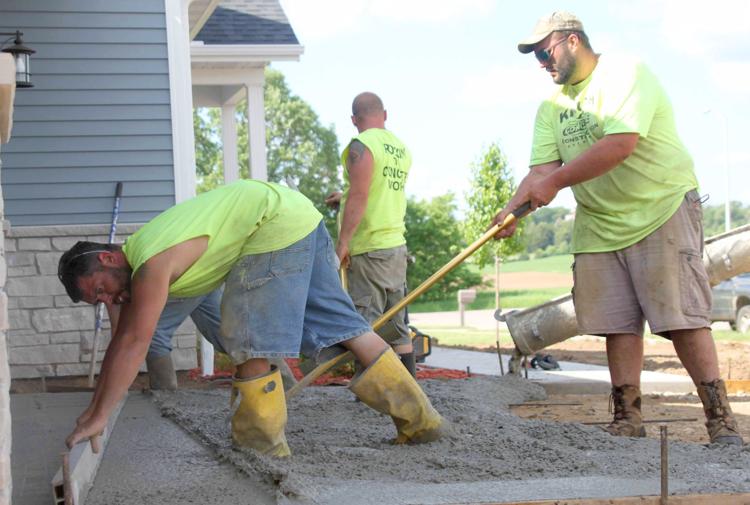 Finding help
A report produced by Denise Reimer, dean of the School of Applied Science, Engineering and Technology at MATC shows there are currently 2,173 jobs directly related to the construction industry within Sauk, Juneau and Columbia counties. That sector is projected to grow by 2.6 percent between now and 2021.
In many trades, for each type of position, companies are looking for several workers.
Between January 2017 and June 2018, for every 35 job postings in Sauk, Columbia and Juneau counties, the average monthly hires are now at 123 people.
For every four jobs posted, there is one job different than the other three posted.
The labor shortage is noticeable to Olson, who said he now factors in an extra two weeks to his residential construction schedule.
"Every trade I am working with has a tight schedule," Olson said. "So we need to be ready when they are able to show up. Scheduling in the trades is definitely a priority. We have to keep a window open for them. You don't want to mess up your trades schedule and miss them because they might not be able to get back to you for a while."
Olson said plenty of people in jobs like plumbing, electrical and HVAC are looking for people willing to work.
"If you are a younger person who has the right mentality, it's a great time to get into an industry you can be in a long time, and be well-positioned for the future," he said.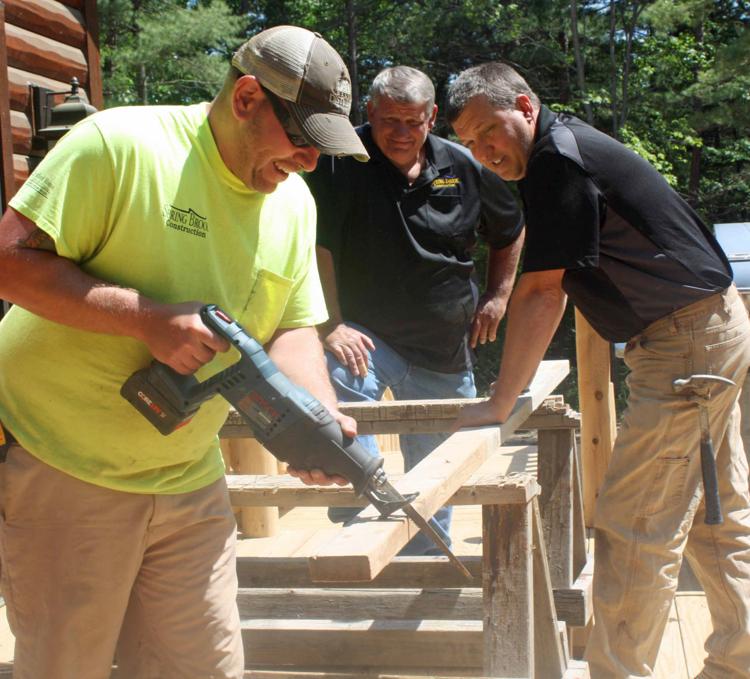 Changing times
A decade ago, things were vastly different. Olson, whose family owns Evergreen Realty and Evergreen Homes, was fortunate enough to have a place to go to. He and his family worked hard to stay afloat, but many tradespeople weren't so lucky.
Steve Lange, owner of the Mauston-based Lange Plumbing and Heating began his business in 1986. When he first started the company, it strictly focused on construction. However, when Lange started having difficulty finding qualified plumbers, he saw the need and began sending people through school to get plumbing certifications, but then the recession hit.
"The years 2008-2009 were our biggest slump," Lange said. "It's taken about 10 years to recover."
Wisconsin Dells-based Spring Brook Construction owner Pete Elftmann, who has been in the business for more than 40 years, said he had a similar experience.
"When I first started out, the industry had a lot more people in it," he said. "There were a lot of one-man-shows because there was a lot of work back then. But by 2007-2008, everybody left."
The number of students enrolled in the School of Applied Science, Engineering and Technology at Madison Area Technical College, is another indicator of the shortage. According to Reimer, the number of students enrolled in the school in 2012 was 840. Six years later, that number has swelled to 1,099.
"We are definitely rebounding," Reimer said. "Enrollment is more than 1,000 at our Commercial Avenue campus, which is our home for construction. And that wasn't the case five years ago."
MATC has industry advisory boards which help guide a program's development. Reimer said most of those boards have declared a need for a well-trained workforce.
"Some of that is due to retirement," Reimer said. "But others are in a growth sector. Construction is on the rise and we are increasing the number of sections in plumbing, sheet metal and electricians. We are increasing our capacity to educate students. Because of that, we are hiring additional faculty to help support that growth."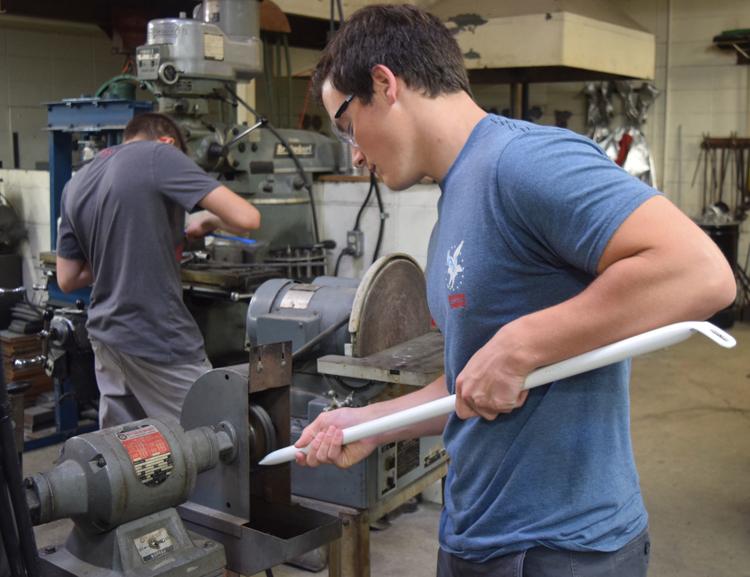 Problems arising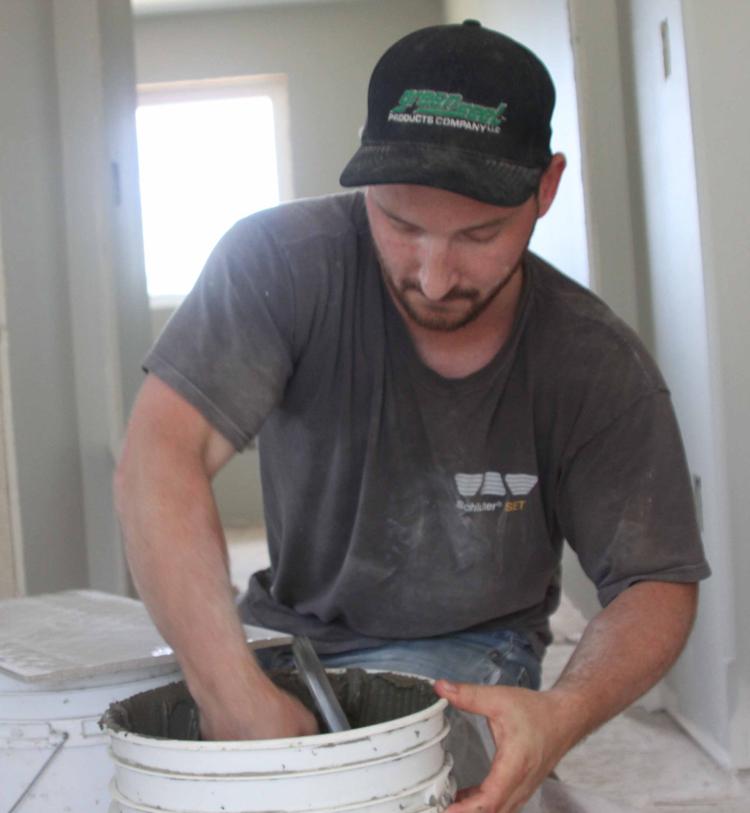 According to the Associated General Contractors of America, in the near future, fewer companies will be able to bid on construction projects if they believe they won't have enough workers to meet demand. Stephen Sandherr, chief executive officer for the Associated General Contractors, said, "Either construction firms will find a way to do more with fewer workers or public officials will take steps to encourage more people to pursue careers in construction."
While retiring workers and industry growth are contributing factors to the labor shortage, it has also been suggested by politicians and trades organizations the labor shortage is a side effect of decades of pushing youth to obtain a college education. Those who believed higher education would put the U.S. in a more competitive position globally led to policy-makers pushing higher outcomes through testing standards, which meant schools placed a higher prioritization on preparing students for higher education.
According to Forbes, a heavy proportion of aging skilled-trade workers exposes the gap between the skills employers need and what available workers posses.
It also touches on the notion American high schools have their focus to preparing students for four-year colleges rather than vocational school, according to Forbes.
The Great Recession didn't help matters. With fewer homes to build and remodel, there wasn't enough work to go around. Because of that, fewer students pursued the trades. That notion is reflected in student enrollment trends at MATC and other technical schools.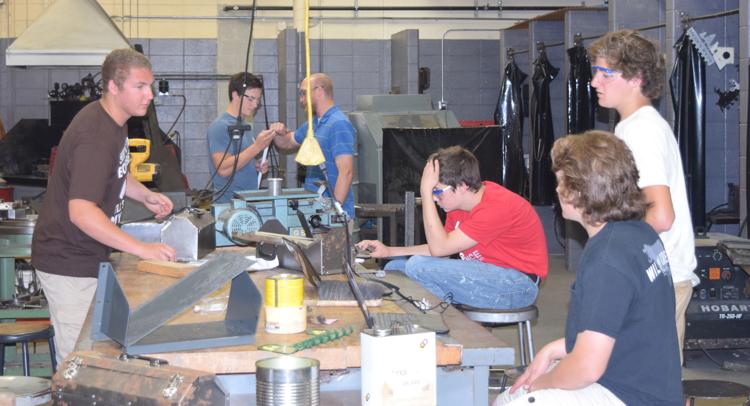 Education
Jeff Wright, assistant superintendent of curriculum and instruction for the Sauk Prairie School District, said nearly every career sector in that community has expressed concern about workforce shortages, including the trades.
"We have a responsibility to prepare students to leave our program ready for college and career, no matter what path a student chooses," Wright said.
He said all students in the district have access to a career profile program, an online tool to help them assess and identify interests so they can choose relevant courses through a chosen career path. Wright also said the Sauk Prairie High School's apprenticeship program has 16 students enrolled in a variety of fields.
In recent years, the district has added relevant machinery and equipment in tech class offerings, such as a plasma cutter and 3-D printer. However, Wright said that wouldn't have happened if not for a supportive community and business partnership.
"There is nothing that compares to the level of expense it costs to purchase that type of technology in classes like English or history," Wright said. "Because of that, the district has had to find ways to keep programs modern and relevant, in a time when budgets are tight, and Sauk has done that in making it a priority here. But not all districts have been able to do that, and that's likely led to a reduction of some high-cost trades programs."
Legislative changes
In February, the Wisconsin Legislature addressed the construction skills gap by passing Assembly Bill 745, which allows high school students to participate in adult apprenticeship programs. The bill, enacted in April, reduces by as much as six months the length of an apprentice program. The premise is similar to advanced placement courses that allow high school students to earn college credit. Construction apprenticeship programs typically are three to five years in length.
According to John Mielke, president of Associated Builders and Contractors of Wisconsin, the average age of the state's construction apprentice is 28 — a decade older than the average high school graduate. Mielke told Associated Builders and Contractors Inc. the legislation will expose more young people to careers in construction without costing taxpayers additional money.
Another example is in California, where stakeholders are holding a $6 million campaign to revive the reputation of vocational education and $200 million to improve the delivery of it. California Community College's Chancellors Office established the California Apprenticeship Initiative as a way to help spur interest in the trades as well as other underserved areas.
According to the apprenticeship initiative's website, mid-level skill jobs — jobs that require an education beyond high school but not a four-year degree — comprise the largest sector of the labor market in the United States.
The proportion of high school students who earned three or more credits in occupational education has fallen from one in four in 1990 to one in five, according to the U.S. Department of Education.
Construction, health care and personal care will account for one-third of all new jobs through 2022, according to the Bureau of Labor Statistics. The bureau also reports a need for new plumbers and electricians.
Nationally, 95 percent of the construction contractors who report they'll hire new employees in 2018 indicated they were having challenges finding skilled workers to fill open positions in 2017 in the second quarter of 2017, according to a survey by the U.S. Chamber of Commerce.
The biggest shortage is in concrete workers, according to the report. Millwork, masonry, electrical and plumbing round out the top five skilled jobs contractors are struggling to hire.
Local impact
Prairie du Sac village administrator Alan Wildman said the village's two main residential developments have picked up. But in his talks with contractors and developers, "they are really feeling the crunch. They are really needing people to fill those positions, and the wages are getting increasingly competitive," he said.
The median annual wage for plumbers in May 2008 was $45,635, according to the Bureau of Labor Statistics. In 2016, that number was $51,450. The best-paid pulled in about $90,530.
Sauk Prairie High School 2018 graduate Josh Bader of Merrimac said he's taken every shop class available to him at school. He said the classes provided him with a good basis toward understanding the fundamentals of trades work.
Bader has his eye on becoming an electrical lineman. He learned about the job from a family friend.
"He just moved up into management," Bader said. "He told me a lot of the guys were going to be retiring in the next few years and there will be a need for people to step into those positions."
For now, Bader said his plans are to take summer courses at MATC and he is enrolled at the tech school toward an electrical engineer tract. He also plans to attend Moraine Park Technical College in Beaver Dam for its electrical power distribution program.
Lange, the Mauston plumbing contractor, said he's currently training a former military veteran who was looking for a career change. In total, he's helped put nine tradespeople through school.
"We offer a lot," Lange said. "It's expensive to train someone. So we really want someone who is serious about the job and wants to excel."
Elftmann said he's seen a "bright spot" developing in the trades over the past three to four years. Business owners are realizing the need to protect the field, Elftmann said, so when they hire someone, they have to have the right mindset and be dependable.
Lange said he's seeing it, too.
"The phone has been ringing off the hook," he said. "It's been a good two years. People seem to have more money available, and when people have money, they wind up spending it."