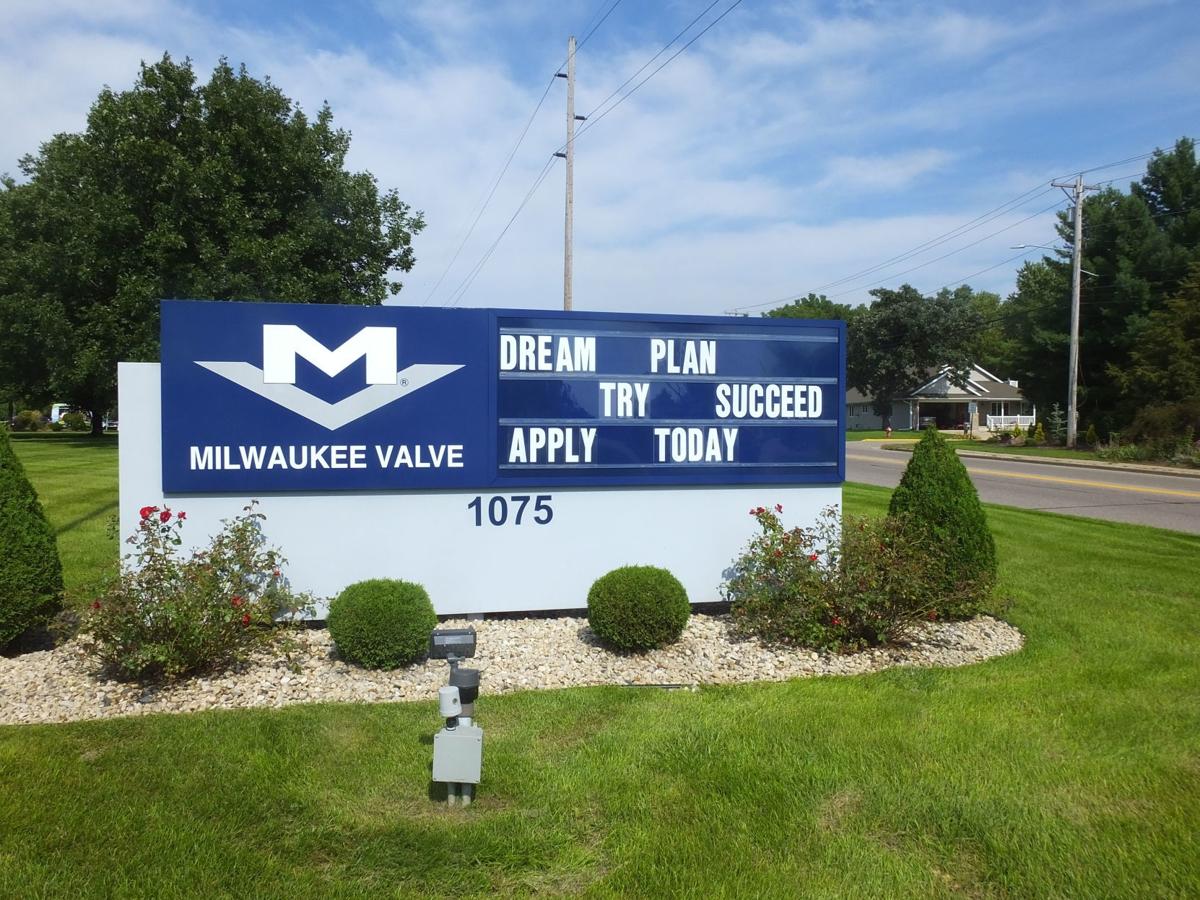 Prairie du Sac manufacturer Milwaukee Valve is being acquired by NIBCO, an Elkhart, Indiana-based business, company officials confirmed Thursday.
Both companies make control valves. Monetary terms of the transaction are being kept confidential by the parties involved.
"The important point is that NIBCO has agreed to buy the entire company, including all of its products, facilities, human resources, and other assets," NIBCO said in a press release. "When the acquisition closes upon NIBCO and Milwaukee Valve meeting closing conditions, Milwaukee Valve will become a wholly owned subsidiary of NIBCO and continue to operate independently."
Milwaukee Valve produces and supplies commercial grade valves, including some for U.S. Navy aircraft carriers and nuclear submarines.
The quality of Milwaukee Valve's manufacturing products, the family owned culture, and long-term performance of the company all factored into NIBCO's decision to pursue an acquisition, the company said.
NIBCO plans to retain Milwaukee Valve's management, manufacturing, sales network and representatives, brand and products.
"For the foreseeable future, Milwaukee Valve's existing sales relationships, distribution network, and sales staff should not change," NIBCO said. "Milwaukee Valve's sales network and staff will continue to sell Milwaukee Valve products."
Jim Vogel of Milwaukee Valve Communications declined to comment on the pending sale.
Prairie du Sac Village Administrator Alan Wildman praised Milwaukee Valve for its community involvement over the years.
"They're obviously a great employer in our community and they are a great community partner in terms of their support of community events," Wildman said. "They are a great asset here in the community."
According to the Sauk Prairie Chamber of Commerce's website, Milwaukee Valve's products "have been installed on every U.S. Navy ship built for the last 50 years."
NIBCO said there are no plans to make changes to Milwaukee Valve's existing product line, following the finalization of the acquisition.
The transaction is expected to close in the fourth quarter of 2019.
Be the first to know
Get local news delivered to your inbox!