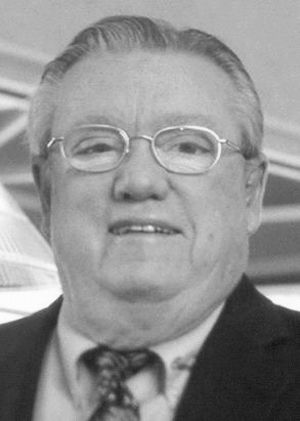 George M. Culver, 88, of Prairie du Sac, died on Thursday, July 7, 2011 at Sauk Prairie Memorial Hospital with family at his side.
Our father was born in Dodgeville in 1922, the son of Earl and Nellie Williams Culver. Dad met the love of his life, Ruth Peppler Culver, in Milwaukee in 1943 and they married a year later on Oct. 28. Mom passed away Oct. 2, 2008.
Prior to getting into the restaurant business, Dad worked for Wisconsin Dairies Cooperative as a field man, inspecting and grading dairy farms in the area. In 1960, Dad was promoted to Head Field Man and was asked to move to Union Center. The family moved and, like any move, it was challenging on the family. With that in mind, Dad decided to look into a business venture in Sauk City, so he could move his family back to the Sauk Prairie area. That business venture was the A&W Drive-In on Phillips Boulevard in Sauk City.
Dad was an entrepreneur. He and Mom took over the A&W with no training in the business — yet because of their will to succeed they made that little business a model for the remainder of their business careers, which included The Farm Kitchen Resort in Baraboo, Lake Ripley Country Club in Cambridge, Culver's A&W in Sauk City, Culver's Ritz Supper Club in Baraboo and, finally, in 1984 they co-founded Culver's Frozen Custard and ButterBurgers in Sauk City at the site of the original A&W they purchased in 1961.
Culver's now has over 435 restaurants in 19 states.
Mom and Dad were very good at surrounding themselves with wonderful team members. They set a great example for their co-workers by their tenacity of doing whatever it took to succeed, with the expectation their co-workers would do the same. One of the business lessons Dad taught us, the children, was to give the guests in our restaurants the best quality product available and never cheapen that quality. That principle has been a cornerstone in the growth and success of Culver's Frozen Custard Restaurants.
Like Mom, Dad had a special place in his heart for his children, Georgia (James) Littlepage, Craig (Lea) Culver and Curt (Sue) Culver; his seven grandchildren, Brad Bishop, Brent (Tana) Bishop, Brittany Culver (Mike Chrisler), Mandy Culver, Chelsea Culver, Patrick (Jessica) Culver and Christine Culver; four great-grandchildren, Madison Bishop, Emma Bishop, McKenna Culver and Isabel Culver.
In addition to Dad's parents, he was preceded in death by his brother, Eugene Culver; sister, Evelyn (Bill) Eisle; and youngest brother Everet (Marilyn) Culver.
We would also like to recognize and thank Dad's friend, Leslie Brunner, who nursed and cared for Dad the last two years.
A celebration of George Culver's life was held Tuesday, July 12 and a funeral service we be held at 11 a.m. Wednesday, July 13, at St, John's Lutheran Church, 100 Oak St., Prairie du Sac. A reception will follow. In lieu of flowers, memorials may be made out to Culver's VIP Scholarship Foundation, The Ruth Culver Community Library, or Sauk Prairie Memorial Hospital.