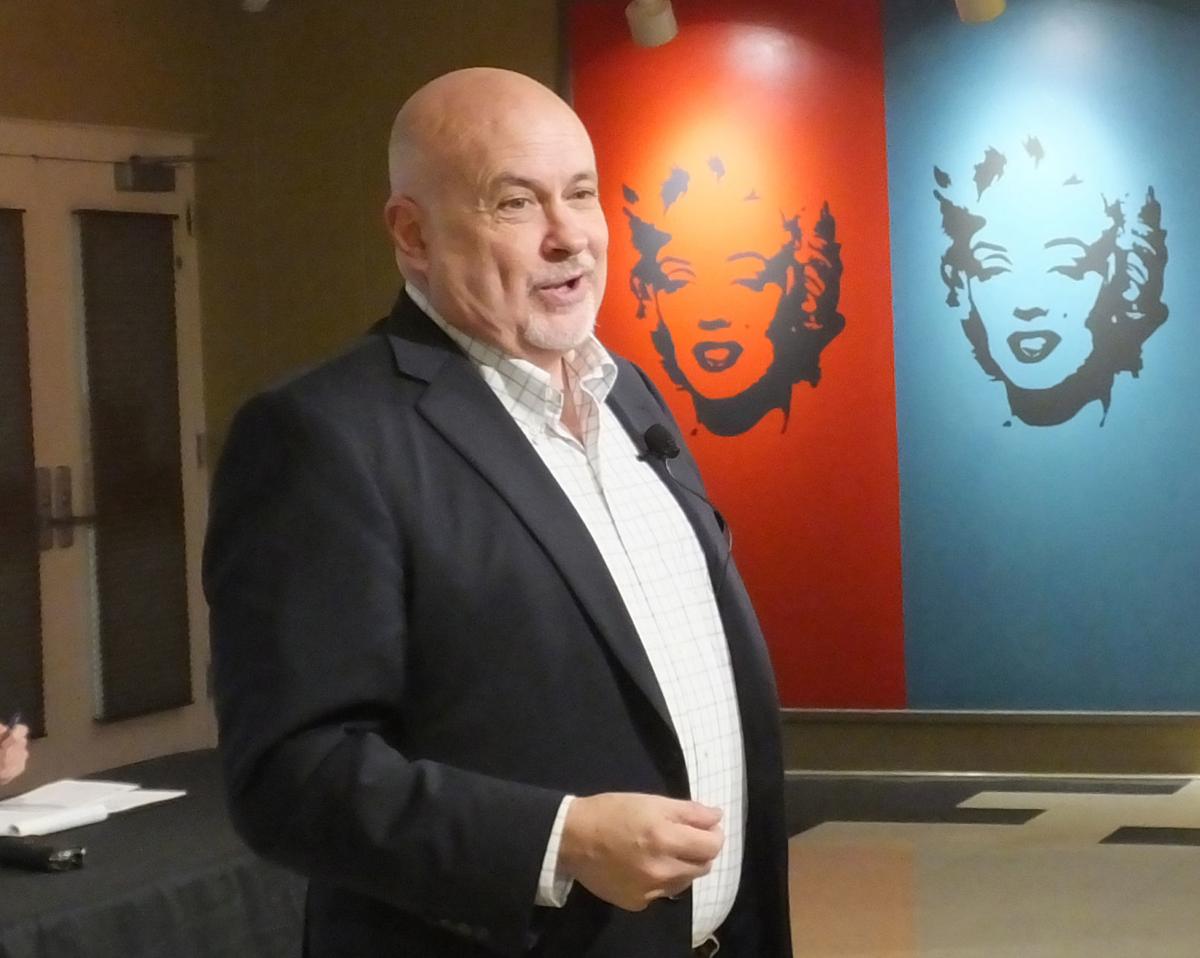 Sauk Prairie locals heard from their Congressman on impeachment, gerrymandering and other topics at House Representative Mark Pocan's Oct. 3 town hall meeting at the River Arts Center in Prairie du Sac.
Pocan is serving his fourth term in the House. He was uncontested for reelection in 2018. In 2016, he won reelection against Republican challenger Peter Theron with 68.8% of the vote over Theron's 31.2%.
Pocan was formerly the Wisconsin Assembly Representative for District 78. He succeeded Tammy Baldwin in the House following her 2012 election to the Senate. The Sauk Prairie meeting was the closest town hall to his Black Earth area home, Pocan said. About 20 people attended the event.
As one of the earliest House members to call for President Donald Trump's impeachment, recent revelations on Trump's conversations with Ukraine President Volodymyr Zelensky have further solidified his position.
"You have a motive, you have a crime, you have a confession and you have evidence," Pocan said, which he noted made the impeachment inquiry more substantial than the Russia investigation conducted by Special Counsel Robert Mueller.
Pocan noted he did not have any direct involvement on the impeachment process other than potentially being a voting participant as a member of the House of Representatives.
One audience member asked who would become president should both Donald Trump and Mike Pence be removed from office.
"I think we're all getting really far ahead of ourselves," Pocan said.
A vote to remove President Trump from office requires approval by two thirds of the Senate. In the current Senate, that would require at least 20 Republican Senators to go along with every Democratic Senator in a potential vote.
Pocan reached across the political aisle to praise outgoing House Representative Jim Sensenbrenner, who represents Wisconsin District 5, for his stance on voting rights and for holding frequent town halls.
"Jim Sensenbrenner is the platinum standard," Pocan said. "He does more town halls than anyone in the state."
Pocan said he approved Wisconsin moving to a nonpartisan commission for redrawing the state's electoral districts to promote competitive elections.
Iowa is frequently used as an example by nonpartisan redistricting advocates. Three of the state's four congressional districts are considered competitive. In contrast, only one of Wisconsin's eight districts, Representative Ron Kind's, is considered competitive.
Wisconsin District 3, which Kind represents, voted for Donald Trump in the 2016 presidential election while simultaneously reelecting Kind to his eleventh term in the House.
Since 1980, the nonpartisan Legislative Services Agency has been responsible for drawing the state's legislative and congressional districts. The agency submits the maps to the Iowa General Assembly after every 10-year census. They are required to maintain an equal population within districts, avoid dividing counties or cities and maintain compactness. They are also prohibited from favoring political parties or incumbents.
"Iowa is probably the best example of a citizen redistricting," Pocan said. "Whatever the issue is, it's going to come back to gerrymandering."
Pocan said the Wisconsin Fair Maps Coalition will hold a Fair Maps for Wisconsin Summit in Marshfield Nov. 9.
You can reach Jake Ekdahl on Twitter @JakeaEkdahl or contact him at 608-697-6353
Be the first to know
Get local news delivered to your inbox!