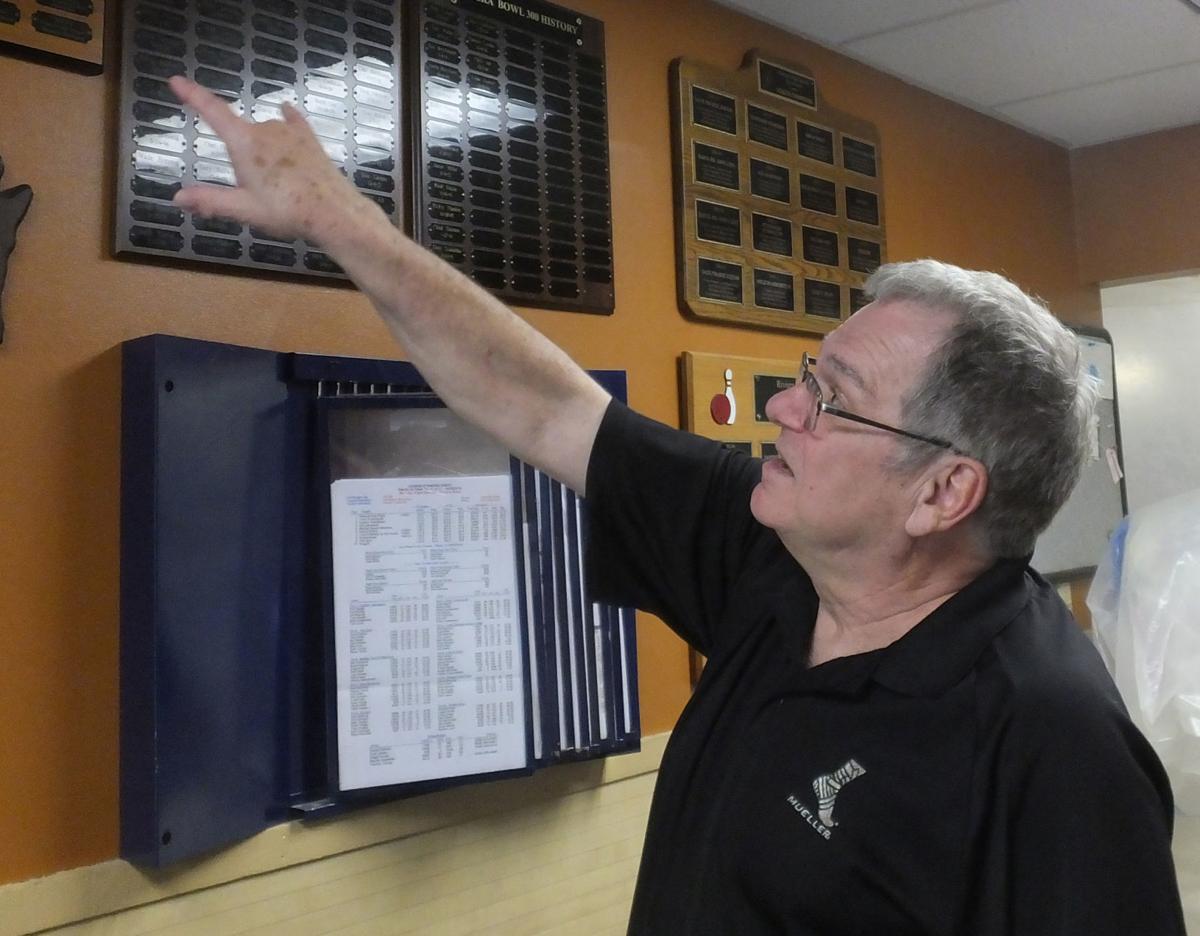 Sauk Prairie bowlers will soon be able to meet up with friends at Riviera Bowl & Pizzeria and try to snag that infamously elusive perfect game.
The renovation project that began May 3 and necessitated temporary suspension of bowling is entering its final stages, said Riviera General Manager Brandon Bolar.
The project itself, which cost about $200,000, was decades in the making.
"Everything was so old," Bolar said. "It was pretty much from the start, when this place opened in the early '70s." Bolar said he hopes to see the project finished by the end of June.
The largest update is the replacement of the bowling alley's wooden lanes with synthetic ones.
"The old lanes were going on 50 years old," said Dennis Breunig, who participates in three bowling leagues and also coaches. "The wooden lanes just got to the end of their useful life."
Breunig said the Riviera was one of the few bowling alleys still using wooden lanes.
Synthetic lanes can also "hold the line a little better," Breunig said.
You have free articles remaining.
The switch from wood to synthetic can be a bit disruptive to bowler's at first, but in the long run it makes a positive impact on performance, Breunig said.
"Usually they say when you switch from wood to synthetic, the first year… bowlers tend to struggle a little bit," Breunig said. "But then starting with the second year it gets progressively better and the scores tend to be higher."
Other changes include replacing the standing tables near the lanes with lower ones designed for sitting. "Families will be able to sit and eat their cheese curds instead of standing up," Bolar said.
The Rivera is also replacing the purple carpet with newer, more colorful carpet. "It was showing its age," Breunig said of the old carpet.
Although it isn't back up to full performance yet, the Rivera briefly opened six lanes to be played on for an event June 15.
Bolar said the project is the largest in memory for the Rivera. "The biggest thing was a couple years ago, we updated the scoring system and the monitors," Bolar said.
When the bowling alley officially opens up again, Bolar said the Riviera will resume its program allowing children to bowl two games per day for free and only pay for rental shoes.
For the time being, Breunig is keeping a watchful eye over the progress.
"I've been coming down at least a couple times a week just to check up on them," Breunig said.
You can reach Jake Ekdahl on Twitter @JakeaEkdahl or contact him at 608-697-6353