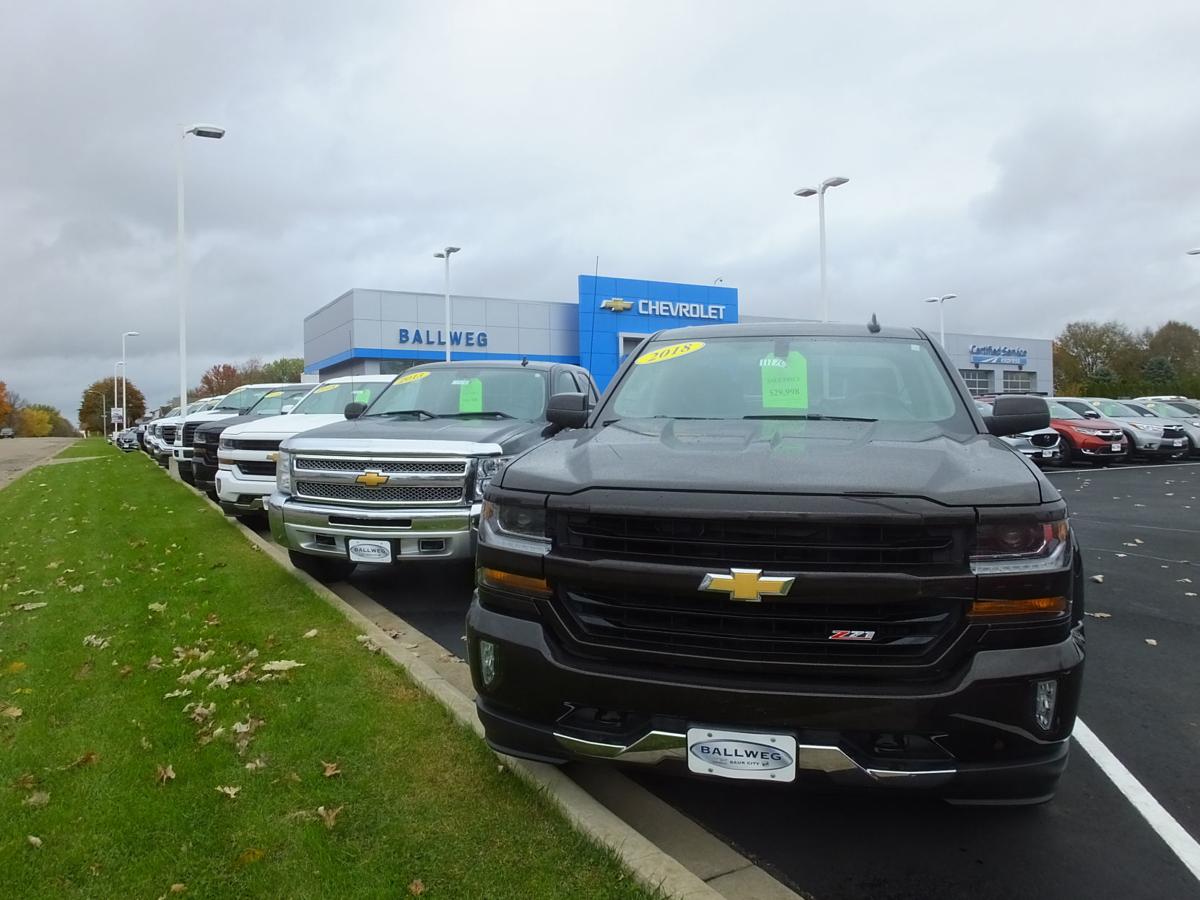 The Ballweg Chevrolet and Buick franchise in Sauk City has a new owner. Madison based Kayser Automotive Group announced Oct. 16 an agreement was reached with Ballweg to sell assets at the Phillips Boulevard location.
The facility officially opened under the Kayser name Oct. 16, owned by the Baxter family and operated by General Manager Greg Mauch.
"Customers and employees should see no interruption as a result of the transaction," said Executive Operations Director Tamera Fitzpatrick in a statement.
Ballweg Management Services CEO Jason Brickl said that before the decision was made to sell, a consideration was made regarding the Baxter family's recognition of "the talent and future potential of our employees."
You have free articles remaining.
Brickl said Kayser Automotive has a "long-standing record of giving back to the Sauk Prairie Community, ensuring that these Chevrolet and Buick franchises are in good hands."
Going forward, Brickl's private investment office is focusing on diversifying into several industries spurred by the new corporate brand. Further expansion into strategic metropolitan areas is anticipated.
"The Ballweg acquisition represents a very strategic opportunity that allows us to strengthen our relationship with the Sauk Prairie community that has been supporting our company for more than 25 years," Kayser Automotive Group Sean Baxter said. "We are very excited to welcome two great American brands, Chevrolet and Buick to our portfolio. Our interest in this opportunity was heightened in no small part by the outstanding team of people at Ballweg and we are looking forward to welcoming them into the Kayser family."
Kayser Automotive Group was founded in 1925 and has five franchised automotive dealerships, based in Madison, Sauk City, Watertown and Green Bay.
Ballweg Automotive has locations in Wausau, La Crosse, Mankato, Rochester and St. Louis.
"We wish continued success to the entire team and we are especially grateful for our devoted employees and loyal customers," Brickl said.
You can reach Jake Ekdahl on Twitter @JakeaEkdahl or contact him at 608-697-6353
Be the first to know
Get local news delivered to your inbox!