An aging population represents a challenge – and an opportunity – for the region's housing market. 
Senior citizens make up a large portion of the nation's residential footprint. According to the U.S. Census Bureau's American Community Survey, in 2013 baby boomers utilized 39 percent of the total occupied single family residences.
The changes in the population have a dramatic impact on the housing market, as some baby boomers choose to remain in their homes, while others seek more affordable housing options and some look to downsize into senior living communities.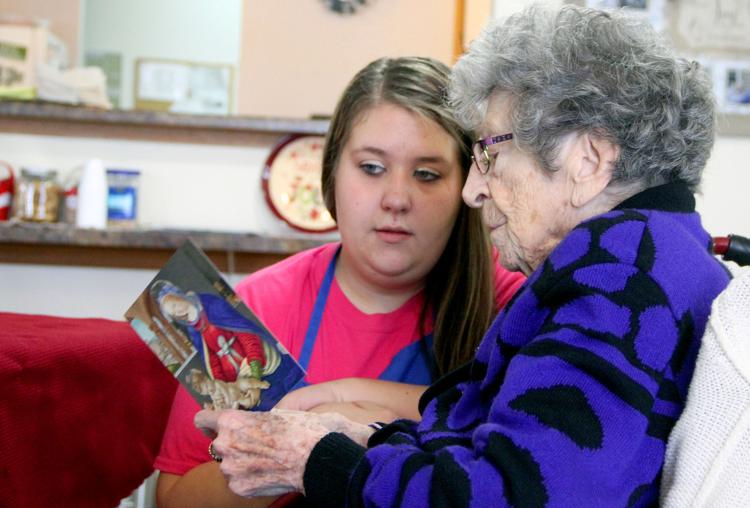 Baby boomers are the demographic group born post–World War II, generally recognized as between the years 1946 and 1964. This includes people who are between 52 and 70 years old in 2016, according to the U.S. Census Bureau.
Senior communities
Aging and Disability Resource Center of Eagle Country social worker Julie Mayer said senior living facilities can be an attractive option for those struggling to keep up with larger properties.
"It gets to be difficult to maintain a yard and home as we age," she said.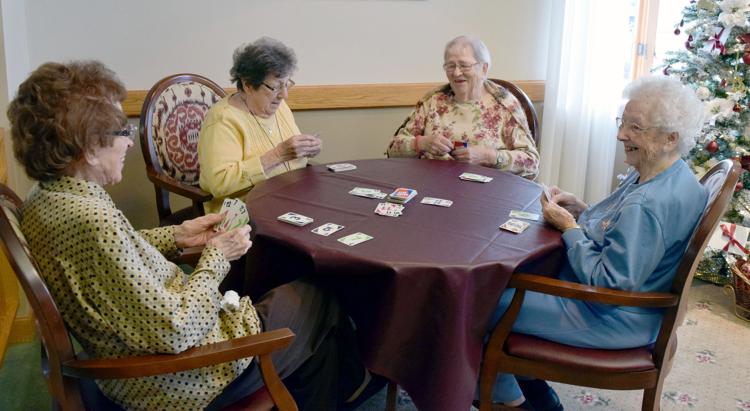 As people grow older, they also can lose their mobility, threatening their ability to take care of themselves and limiting opportunities to socialize. Mayer said some senior communities offer independent apartments that have a common community room where activities, potlucks and socialization occur.
"Increasing socialization prevents seniors from becoming isolated, depressed and keeps them engaged and their minds active," Mayer said.
Seniors living on fixed incomes from Social Security also can struggle to afford senior housing.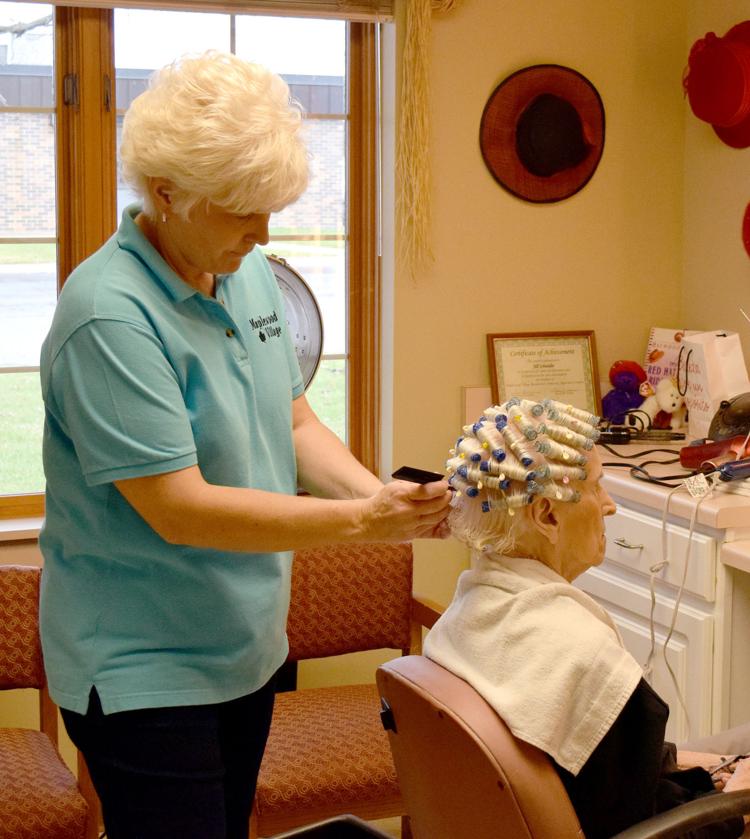 "Assisted living is expensive," Mayer said. "That $4,000 a month goes really quick."
Growing demand
Some areas have been unable to keep up with the demand generated by baby boomers for senior living options.
In Juneau County, many seniors relocate to Mauston to reduce drive time for shopping, medical care and other necessities. Those factors raise demand for senior housing there.
Aging and Disability Resource Center of Eagle Country Director Char Norberg oversees the organization's Mauston office said the area has many facilities that cater to seniors, but the options available and locations of those facilities don't always fulfill the needs of the population.
"In Juneau County we have quite a bit of housing for seniors and persons with disabilities that are income-based and income-restricted," she said. "And rent is considered fair for the area."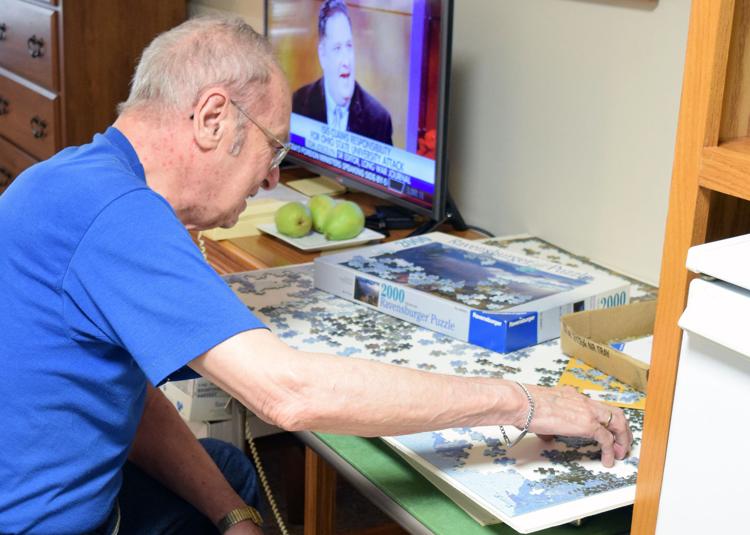 Outside of the county's seat, resources for seniors quickly dwindle.
Mauston and Elroy are the only communities in the area that have grocery stores. It can be difficult for seniors who seek to remain in their homes to arrange for transportation.
"You have to work your schedule around what's available and you have to travel a longer distance to get to your necessities," Norberg said. "It's very difficult for seniors to age in a place where amenities are not readily available… It's hard to age in a smaller community."
Tom Gavin, manager of First Weber Realtors in Reedsburg, said the elderly are choosing to stay in their own homes longer, both due to personal choices and as a result of limited senior housing options.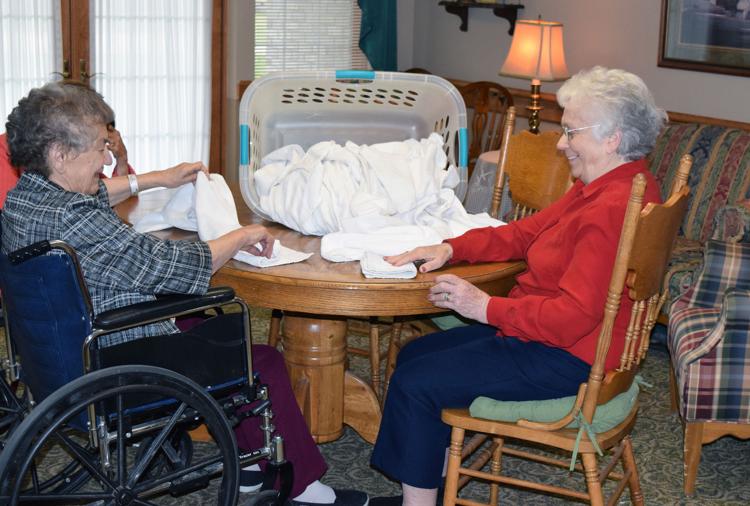 "Overall the demand is high and the market is strong," Gavin said of the general housing market. "I think there is a need for housing all across the board in Sauk County."
He added that as more seniors stay in their homes longer, fewer properties are available to those considering moving to the region or buying for the first time.
Taking action
Recognizing an opportunity to address a dearth of senior housing options in Wisconsin Dells, a company whose ownership team includes former Gov. Tommy Thompson and former state Majority Leader Mary Panzer, has proposed a multi-dimensional, senior-living development.
The city has approved preliminary plans for the Riverwood Eagle's Nest senior housing development, which will include a full range of living options for people 55 and older, from duplex apartments to assisted living and "memory care" facilities. The project will include 26 independent living duplex apartments, 30 assisted living and 12 memory care units, and a three-story, 38-apartment "moderate-income" building. Groundbreaking for the first phase could take place as early as spring.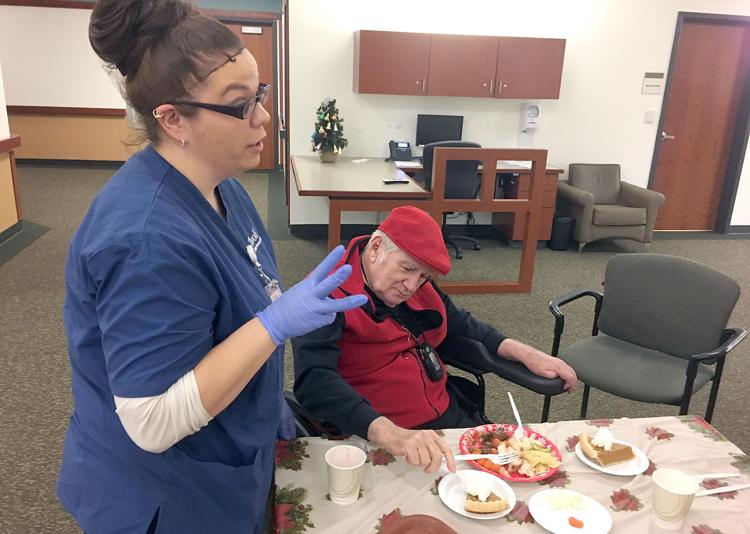 Wisconsin Dells Mayor Brian Landers said he made addressing senior housing in the Dells a goal of his most recent campaign.
"The last time I think we built anything for seniors was in the 1960s," he said. "Seniors are growing out of their houses. As they age it becomes more difficult for them to maintain."
He said facilities in Reedsburg and Baraboo were drawing seniors away from the Dells by offering better housing options.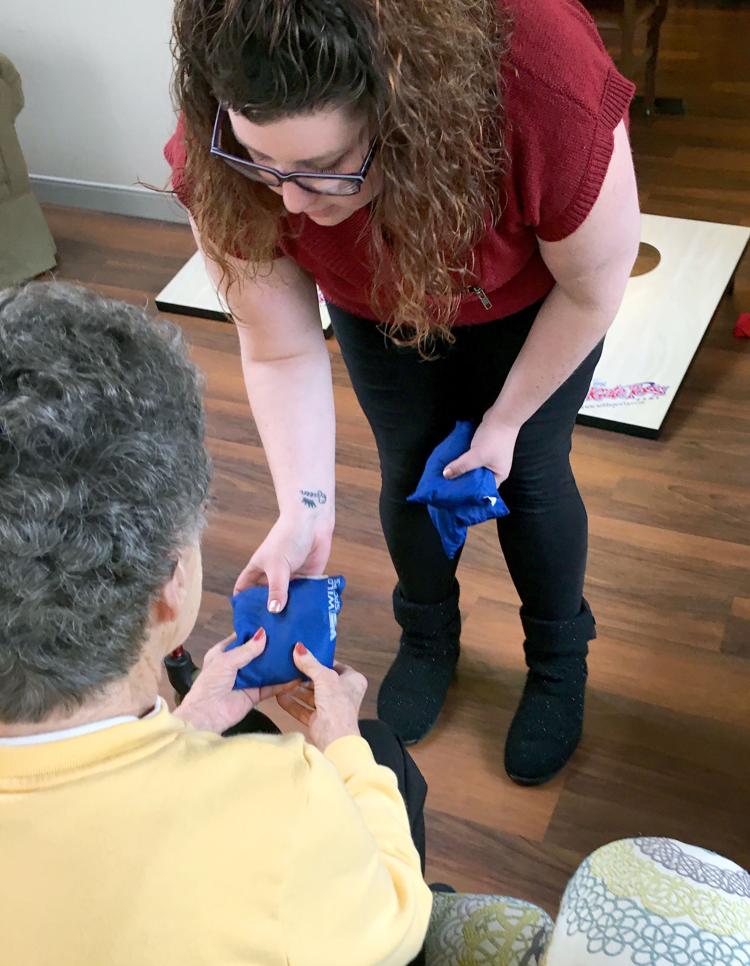 "Many of the jobs we have available here could be filled by seniors who still want to be in the workforce," Landers said. "The Dells is also a great place to live besides having a tourist draw. We don't want to see our seniors leaving the community."
He said helping seniors to live locally can impact many areas.
"It's about a balance of economics," Landers said. "Seniors sell their homes. We have a lot of younger couples, many who are in apartments but we want them to be homeowners, so their kids go to our schools and shop in our stores. So it does have another aspect as seniors leave."
Established facilities like Oak Park Place in Baraboo have planned expansions based on projected continued growth and demand.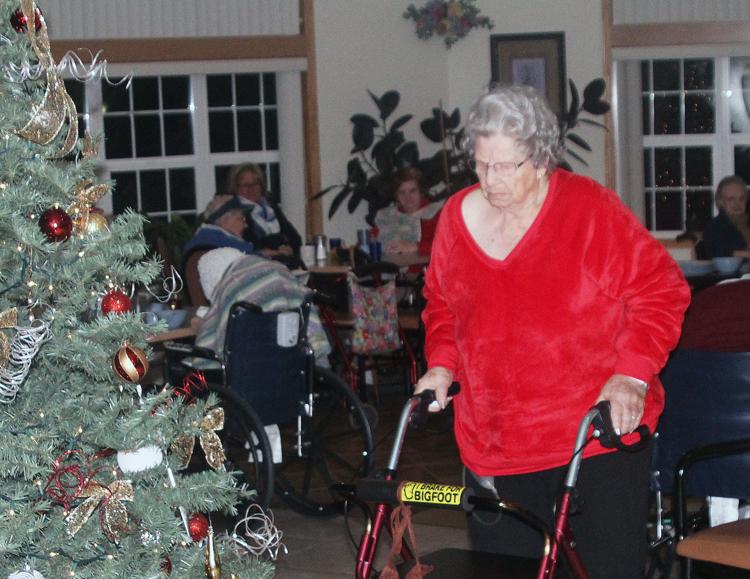 "Since this generation is so much larger, there will naturally be a greater demand for these services," said Oak Park Regional Director of Marketing Jasmine Rogness.
The proposal will expand the facility's independent and assisted living areas.
While Oak Park Place does have openings, Rogness said they tend to fill quickly.
Specialized care
Mayer said while there is a "generalized need" for senior housing options in Sauk County, she highlighted memory and dementia care as areas where demand outstrips available services.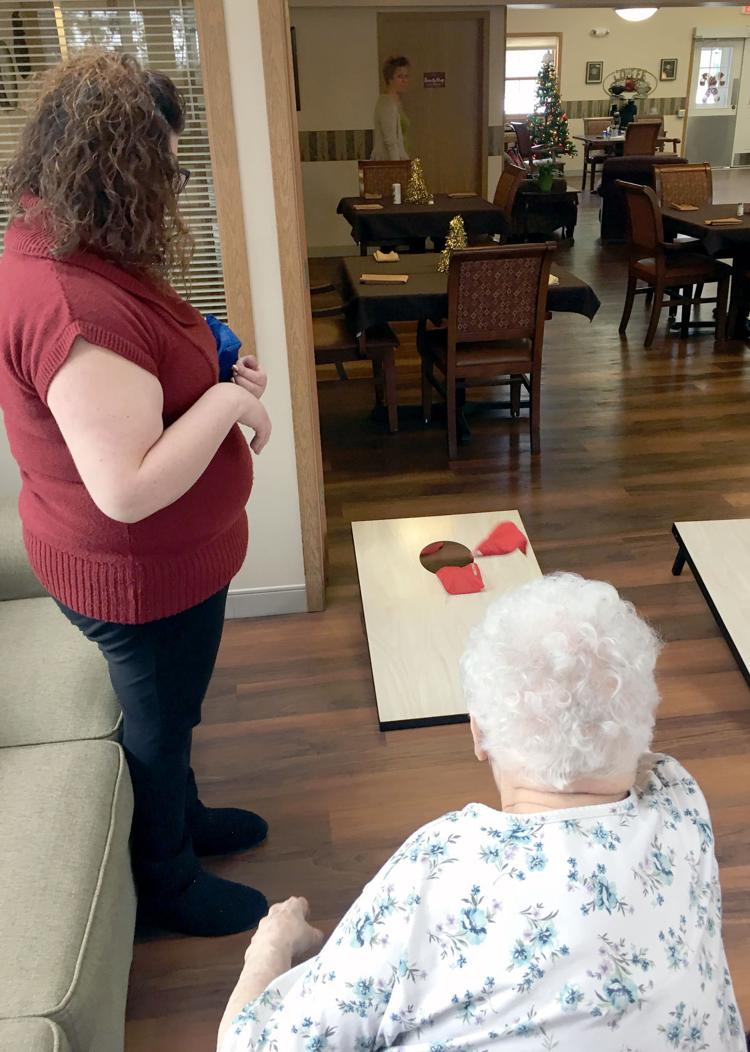 Tivoli in Portage offers assisted living and memory care on its campus, but also is looking toward the future need for independent living as well.
"People are retiring and downsizing their bigger houses, so then they wonder what's out there, what's next," said Karolyn Graser, director of assisted living for Tivoli. "They like having a gym available and the doctors close by and their shopping."
Graser said assisted living facilities offer seniors their own studio apartment with kitchenettes and bathrooms, where everything is handicapped accessible. Staff also is available at any time to offer assistance.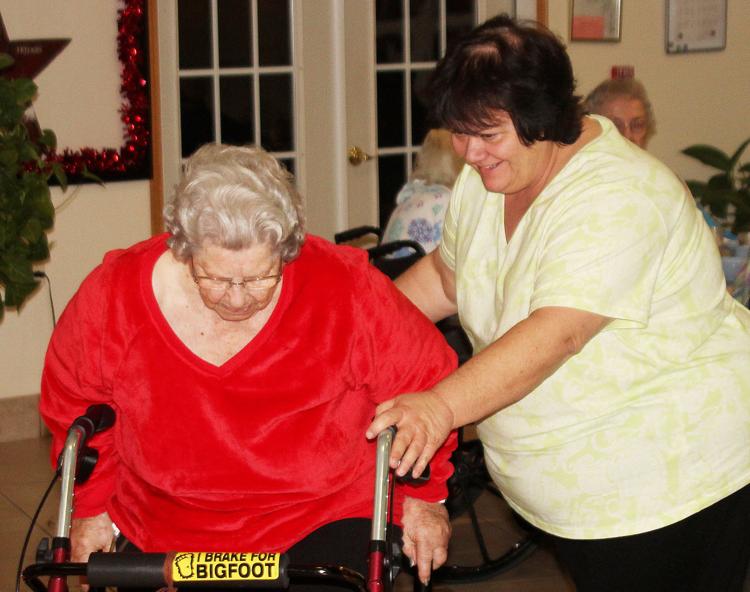 "We are a stepping stone before nursing home," Graser said.
In offering numerous types of services, Tivoli aims to offer a full range of senior care.
"It's a continuous care notion, so you essentially can move in when you retire and as your needs progress, all of that is offered on one campus," Graser said. "You can walk across campus to see your spouse. It's what our vision for the community looks towards."