Since 1967, Black Earth's iconic shoe store, The Shoe Box, has shuttered only on three holidays each year — Christmas, Thanksgiving and Easter.
But for the first time in its 51-year history, The Shoe Box closed on a non-holiday — and remained closed for seven days — because of a record rainfall that dumped a foot or more of rain onto parts of western Dane County last week.
On Tuesday the store, which touts itself as the "largest shoe store in the Midwest," reopened.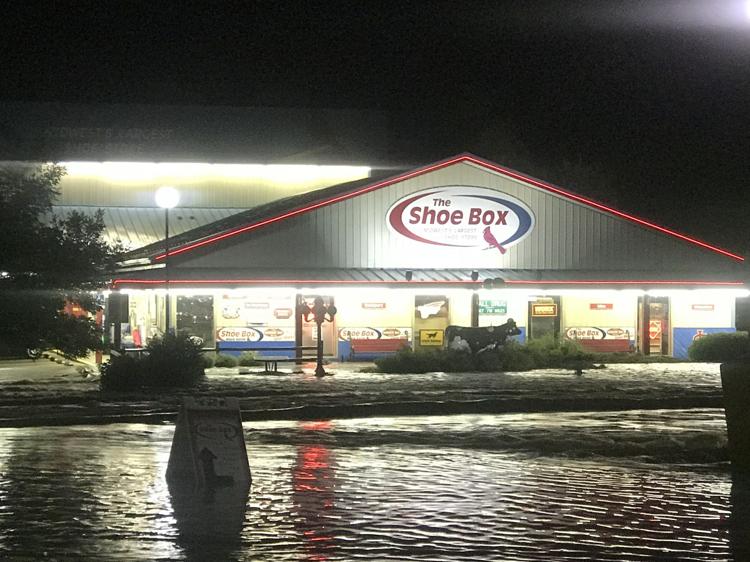 "We're trying to dry out," owner Steve Schmitt said. "We've lost a lot. But we're fine. The sun's shining. I'm thankful for all of the employees and town people that have come to help."
It's been a long week for Schmitt and his employees.
Schmitt arrived to his storm-damaged store around 5 a.m. last Tuesday. He had left his home hours earlier when he heard on a police scanner that firetrucks were headed to Black Earth. He said it took him several hours to get to the store because a "small river" surrounded it, so he parked farther away.
"I had to hang on to houses and trees to get there," he said.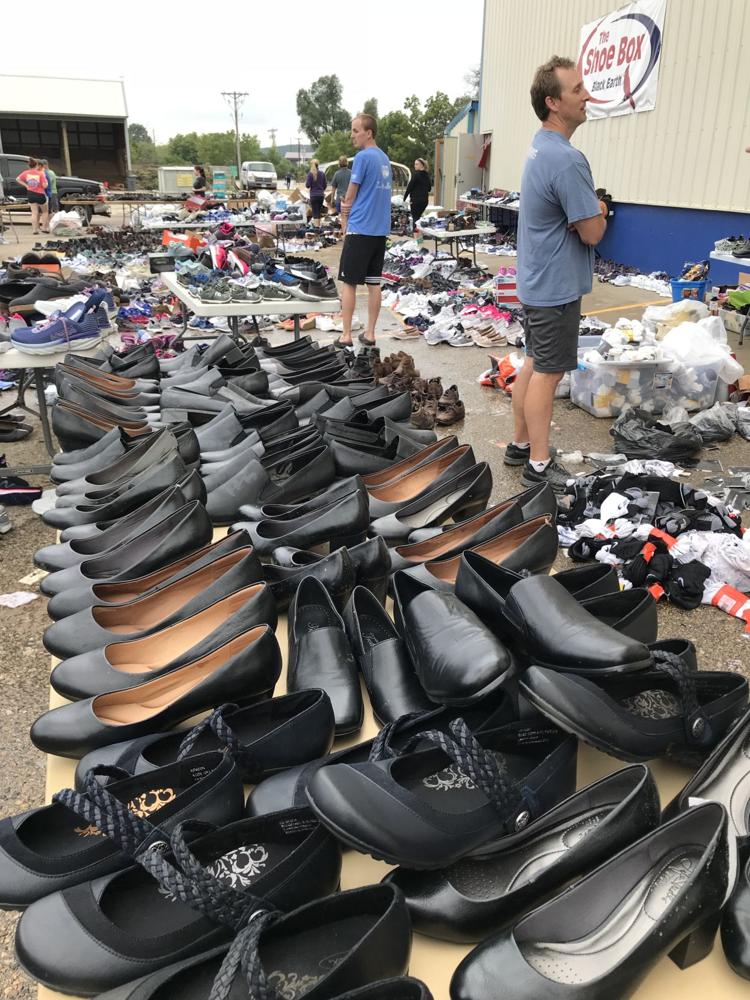 Ugg boots and Nike shoes drifted through the store like toy boats in a bathtub with about an inch of standing water. Out came the Shop-Vacs and dehumidifiers to suck up the moisture in his five warehouses, which had seen 3 feet of water.
Some furnaces, air conditioners and lots of footwear were damaged. Schmitt's sports memorabilia, locked up in a warehouse at the time of the storm, was washed away.
You have free articles remaining.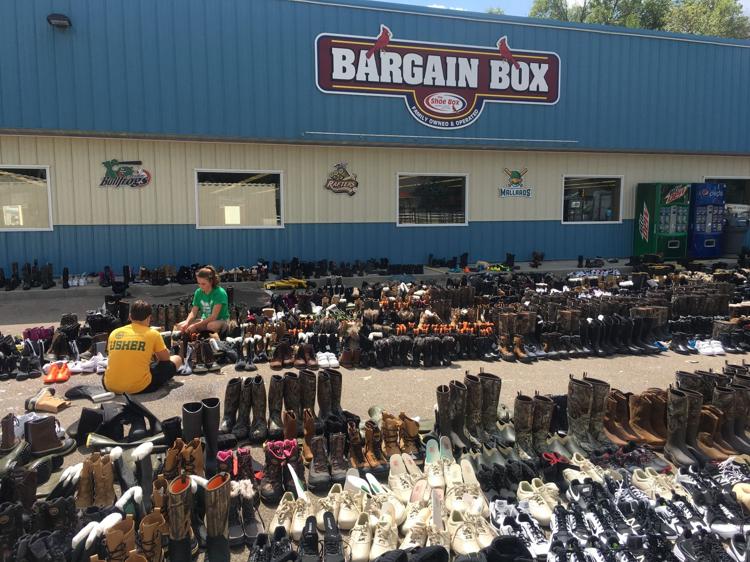 Schmitt said he hasn't had time to tally the total loss but said it was "pretty substantial."
About 10 percent of the store's inventory — roughly 75,000 of the 600,000 to 700,000 pairs in stock — were damaged in the flood.
The store started a tent sale Thursday where shoes are being sold for at least 50 percent off their original price.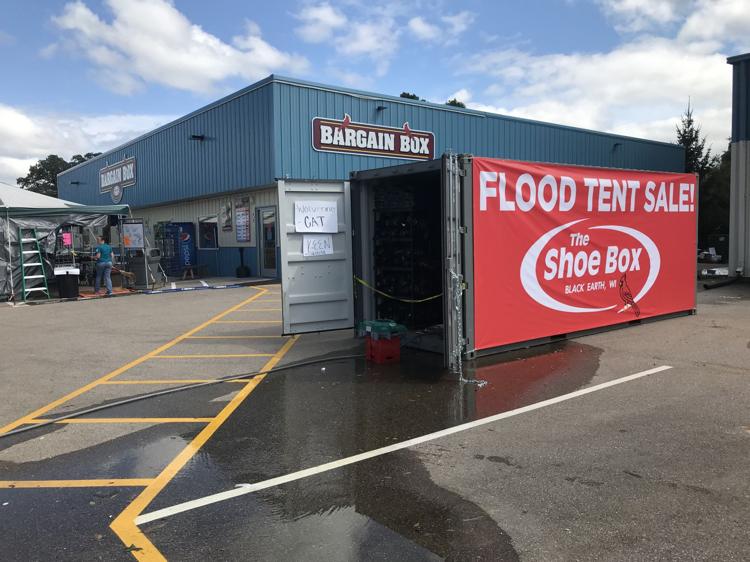 Schmitt, who also owns the Madison Mallards baseball team, compared the line Thursday to the line of fans waiting to get into a Mallards game.
The tent sale will be open for at least a couple of months, weather permitting.
"We've got a lot to sell," Schmitt said. "Great prices and they're ready to go."
The weeklong closure occurred during back-to-school season.
"We probably lost our busiest week of the year, but whatever. It could be worse," he said, adding that no one was injured. "It's a big setback but it will make us tougher."