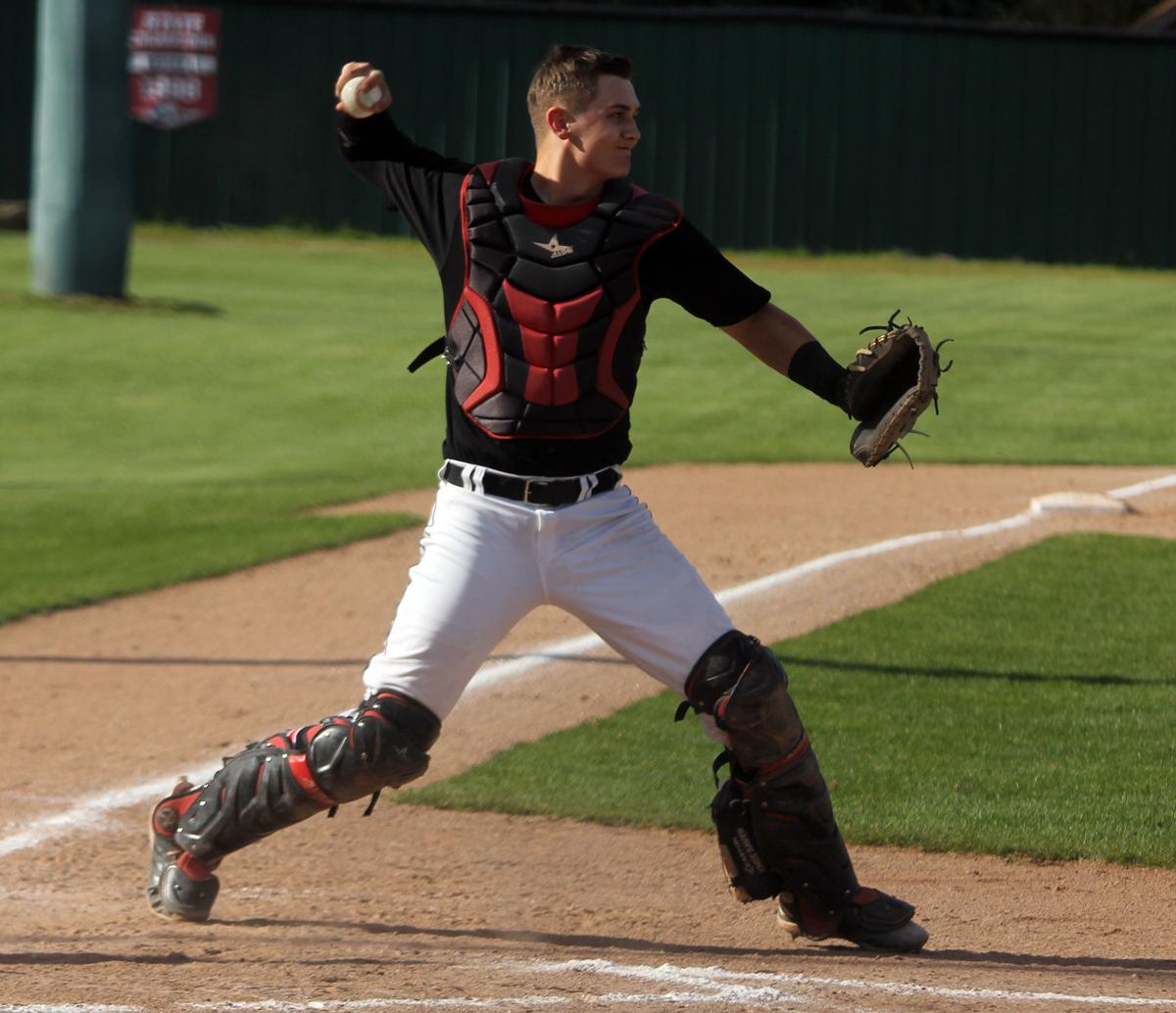 Adam Juran went through it all during his freshman year of college baseball.
The Sauk Prairie High School alum got playing time right off the bat for Western Illinois University. He also dealt with an injury and went winless against a top-tier schedule before the coronavirus pandemic canceled the season and sent him home early.
Juran's college baseball career started with a directive — put on weight. The catcher had come to Macomb, Ill., at 175 pounds before the coaches quickly asked him to bulk up.
"I get in there and they're like 'you know, you're competing for a starting spot, you're looking good behind the dish and you're doing good with the bat, but you need to put weight on, you're very small,' " Juran said. "I was kind of surprised, but he was like 'I need you to put on 20-25 pounds by winter break.' So they have you lifting and eating as much as possible, and I came home for winter break at 195. They definitely had me put some weight on, but I enjoy having someone tell me what I can do. I like having someone to motivate me and tell me, 'you need to work on this, this and this.' "
In college baseball, when teams typically pack in 50-plus games over a three-month period, there isn't much time between winter break and opening day. There was no easing into the season for Western Illinois, which started the season with a three-game series at the University of Tennessee from Feb. 14-16.
Juran got behind the plate in all three games, including making one start, as the Leathernecks were outscored 45-4.
"It was definitely nervewracking, especially going up against the University of Tennessee, a big SEC school," Juran said of starting his career against Tennessee, which was 15-2 and ranked 20th when the season ended. "The guy they were supposed to start against us was a top-10 guy, so going into it was pretty nerve-wracking, especially your first start... first experience. I had played a fall ball game against Illinois State, but in Tennessee it was a completely different atmosphere. You're playing in front of 400-500 people, and it's the first game of the season. It was definitely a culture shock, but definitely a very cool experience."
The Leathernecks headed to Indianapolis the next weekend to face Butler. Juran got the start in the series opener, but sprained his MCL in the first inning of a 3-2 loss on Feb. 22.
"I got crossed up on a pitch and was late to get out on the block," Juran said of his injury. "My cleat got stuck in the turf and I twisted my knee and sprained my MCL. So I was out all the weeks up until this virus."
He sat out the next nine games — all losses — while recovering from the injury. He was scheduled to make his return in mid-March, until news of the coronavirus pandemic began to infect the sporting world.
"It was spring break when it all happened," said Juran, who didn't take the team's final trip to Austin Peay while he was recovering. "One day we were at Buffalo Wild Wings and it was during the middle of one of the basketball games, and they canceled it at halftime. We watched it go down and we were all just in shock. We didn't understand.
"We heard some rumors going around that they were canceling the season. We had four seniors and we just didn't know how to react. They were all down in the dumps. All of us were quiet at dinner that night, and then the next day we got called in for a meeting and they told us (the season was canceled). We kind of saw it coming, but it was definitely a shock."
The Summit League canceled all spring sports, ending Juran's season with four appearances, an 0-for-4 effort at the plate and a 1.000 fielding percentage. The Leathernecks finished 0-13, as the season was canceled just before they were scheduled to open conference play against Purdue Fort Wayne in what would have been their home opener.
"It was a pretty loaded schedule to start," Juran said, as Western Illinois had played Tennessee, Butler, Memphis, Missouri and Austin Peay. "We were projected to be third in the conference, and we were looking to compete for a top spot. We thought we had a pretty built team."
Instead of taking their shot at conference, the Leathernecks, who went 16-14 in The Summit last year, are working out at home and taking online classes through the rest of the semester.
"We've been group texting back and forth," Juran said, noting the baseball team is close thanks to spending a majority of its time together. "I made a video on my Facebook for Sauk Prairie Health Care. A joking video that was supposed to promote social distancing, and in our group chat they sent that video and were joking about it and everything.
"It's really nice being home, for sure, but I was loving the college life being on my own. Being home makes you realize it's a different life being in college compared to being back here. I do enjoy being home and being able to see my family. ... It was kind of needed to come home. Being injured and everything... I needed someone to have my back, and they're my support."
The initial plan was for the players to return to Macomb for practice. That's no longer the case, so Western Illinois' coaches are trying to provide players with enough at-home work to keep them in shape.
"They still give us workouts," said Juran, a four-year starter at Sauk Prairie who was a unanimous first-team All-Badger North Conference pick last year. "Put as much weight as you can in a suitcase and squat that or bench that. Go for a run... be outside... they're doing as much as they can to keep us in baseball shape.
"I have my own little net I can hit into, and I've been doing that about every day. And I live in the country, so I have a lot of open space and I can throw. And then I have a miniature gym down in the basement that's got a bench rack and a leg press machine and a Smith machine, so I can get some squats in. I'm able to get quite a bit done while being at home."
He also knows what to improve on after an up-and-down season that left him motivated to get to work.
"It's definitely a confidence thing," said Juran, who will be a freshman again next season if the NCAA grants all spring athletes an extra year of eligibility. "Coming from such a small school, you're not really ready for that first Division I baseball game. I needed to go in there knowing 'I'm here for a reason. I'm on scholarship. They recruited me and have me here for a reason.' That's like the first thing I needed to recognize. Playing with confidence takes you a long way."
Juran is scheduled to play for the Carroll Merchants in Iowa this summer, unless the coronavirus impacts the Pioneer Collegiate Baseball League. Whenever he gets back on Western Illinois' campus, he'll also be more accustomed to what it means to be a college student-athlete.
"It was definitely a change going from high school classes to college," Juran said. "Two days a week, we'd wake up at 4:45 for 5:45 practice, get done by 7:30 and I'd head to class at 8, 8 until 10:30 class. Then if I didn't get to hit in the morning, I'd come in in the afternoon and hit, catch some bullpens, get a lift in and get some homework done. Then the next day I'd go to class at 11, go to online class, go to practice from 2-4, lift from 4-5, and eat. It was definitely a change compared to high school.
"I love being busy. In high school, I felt like I had to find ways to fill time. In college, it's like, 'I could use a break here and there.' But I definitely like being busy."
Follow Brock Fritz on Twitter
@BrockFritz
Concerned about COVID-19?
Sign up now to get the most recent coronavirus headlines and other important local and national news sent to your email inbox daily.