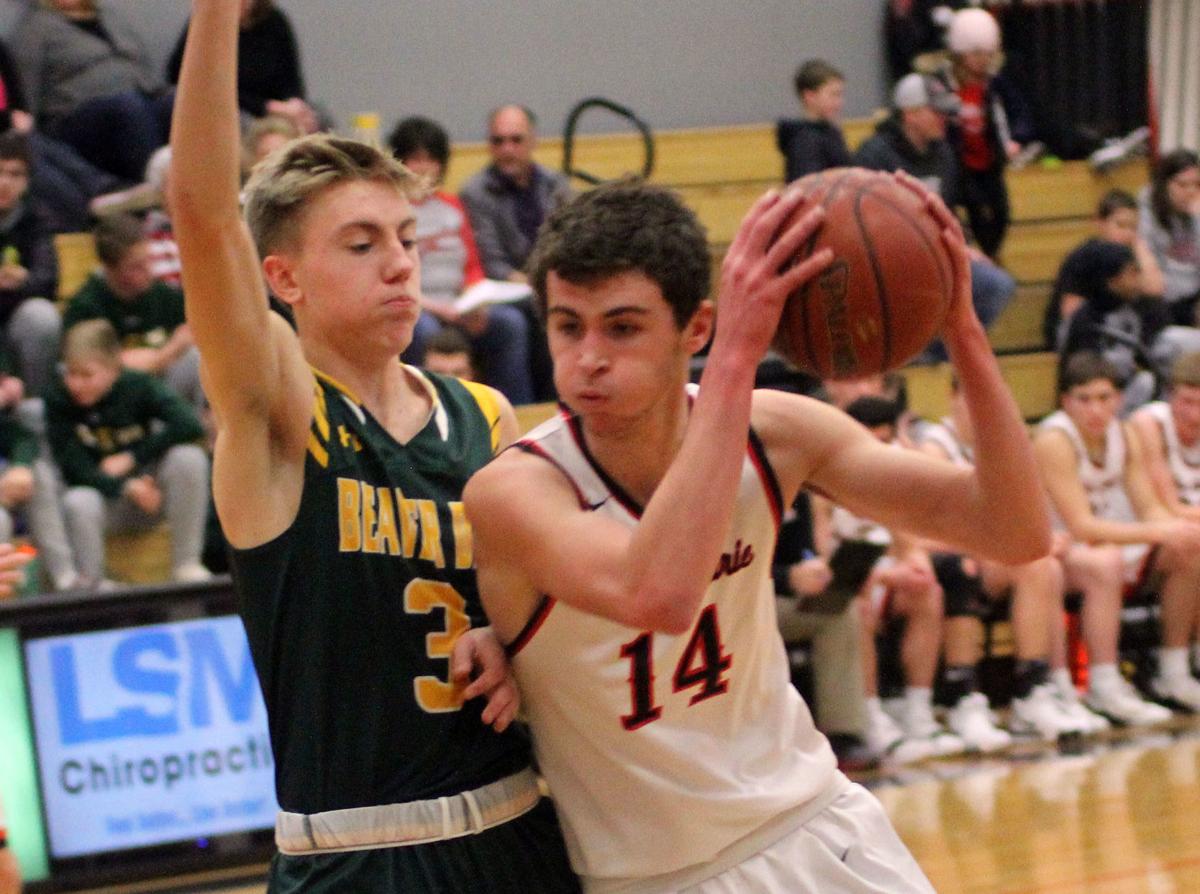 The Sauk Prairie High School boys basketball team got a good look at itself on the opening day of the 2019-2020 season.
The Eagles came out slowly and struggled to take care of the ball on the way to Saturday's 61-54 non-conference loss to Lodi at Sauk Prairie High School.
Sauk Prairie (1-0) played from behind throughout, falling behind 26-4 in the opening minutes of the game. The Eagles closed the half with a 22-11 run, but committed 15 first-half turnovers and went to the locker room with a 37-26 deficit. 
"We played well minus the six minutes to start the game," Sauk Prairie head coach Sean McGann said, noting the Eagles committed 23 turnovers. "After that, we played a lot better.
"I told our guys, we would be the worst shooting team in America and make 20% of those shots that we didn't get, and we would've won. The thing is, we did shoot the ball well. We will be okay. We will get better with time."
The Eagles clawed all the way back after the slow start, going on a 36-14 run to tie the game at 40 midway through the second half. A Ben German 3-pointer brought Sauk Prairie within 44-43 with a little under nine minutes to play. Lodi's Logan Richards responded with back-to-back 3-pointers to take a 50-43 lead and force a Sauk Prairie timeout with 6:56 remaining.
You have free articles remaining.
"Defensively, we were terrible," McGann said. "We let varsity basketball players shoot wide open 3s and anyone at this level can make those.
"We did not play the way I anticipated. Lodi is a really good team. They have three guards who can all shoot it and they torched us with hitting open shots. We need to be better with our communication."
German assisted Brandt Wilson on the ensuing possession, then Wilson blocked a shot and turned it into a pair of free throws that trimmed the deficit to 50-47. 
Trevor Spray banked in a 3-pointer from the top of the key before Wilson made a layup to trim the deficit to 55-52 with 2:10 to go. Lodi (1-0) closed the game with a 6-2 run, making a layup and four free throws to open up a 61-52 lead before Sauk Prairie's Parker Breunig made a layup in the closing seconds.
"We didn't convert layups and they made some tough shots," McGann said. "It seemed like whenever we got to striking distance, they would hit a big shot."
Wilson paced Sauk Prairie with 17 points, while Spray added 16 points, 14 rebounds and six blocks. 
"Trevor played well," McGann said of Spray. "He can be better. ... However, he battled and it was great to see."
Richards scored 17 points for the Blue Devils, while Trey Traeder and Jack Persike added 15 and 10 points, respectively.
Follow Brock Fritz on Twitter @BrockFritz.