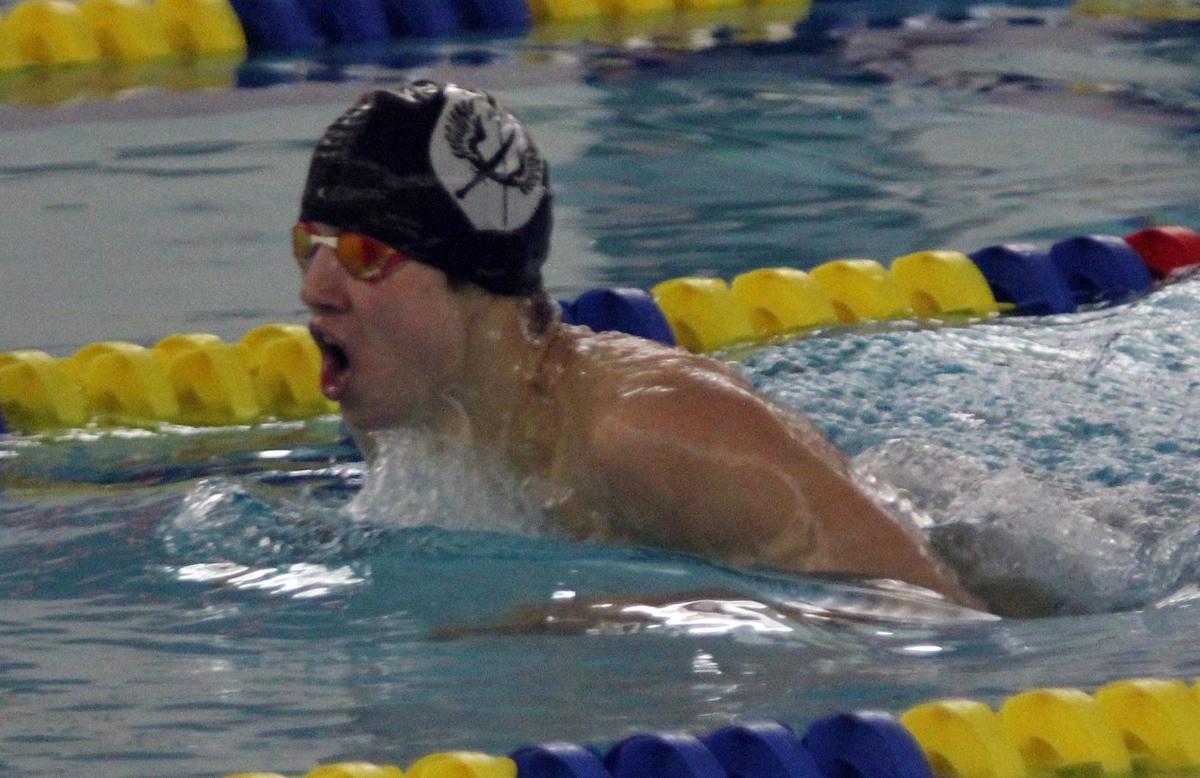 The Sauk Prairie/Wisconsin Heights prep boys swim team is still perfect in the Badger North Conference.
The Eagles, the three-time reigning Badger North champions, improved to 3-0 in conference duals with Tuesday's 126-44 home win over DeForest.
The Sauk Prairie co-op was in control throughout, winning nine of the 11 events while DeForest senior Ben Ramminger took home the other two. Ramminger claimed the 200-yard individual medley in 2 minutes, 0.01 seconds, then secured the 100 backstroke in :55.19.
The rest went Sauk Prairie's way, starting with Zach Guentherman, Sam King, Matthew Loy and Jordan Chao teaming up to win the 200 medley relay in 1:46.73.
You have free articles remaining.
The Eagles went on to sweep the relays, with Chao, King, Ryan Godwin and Daniel Bakhchevnikov claiming the 200 freestyle relay (1:36.70), and Sam Beattie, Adam Stecker, Godwin and Loy winning the 400 freestyle relay (3:35.59) by nearly eight seconds. Sauk Prairie's top three teams finished ahead of DeForest's top team in both the 200 freestyle and 400 freestyle relays.
Beattie won two individual events. The junior won the 200 freestyle in 1:56.39, and the 500 freestyle in 5:13.42.
Loy led a Sauk Prairie sweep in the 50 freestyle, winning in :23.27 while King (:23.78) and Stecker (:24.14) were right behind.
Four more Eagles claimed individual crowns, with Loy winning the 50 freestyle (:23.27), Stecker winning the 100 butterfly (:59.93), Chao winning the 100 freestyle (:53.60) and King winning the 100 breaststroke (1:07.82).
The Eagles will compete in Saturday's invitational in Middleton.
200 medley relay — Sauk Prairie/Wis. Heights (Guentherman, King, Loy, Chao), 1:46.73. 200 freestyle — Beattie, SPWH, 1:56.39. 200 individual medley — Ramminger, D, 2:00.01. 50 freestyle — Loy, SPWH, :23.27. 100 butterfly — Stecker, SPWH, :59.93. 100 freestyle — Chao, SPWH, :53.60. 500 freestyle — Beattie, SPWH, 5:13.42. 200 freestyle relay — Sauk Prairie/Wis. Heights (Chao, King, Godwin, Bakhchevnikov), 1:36.70. 100 backstroke — Ramminger, D, :55:19. 100 breaststroke — King, SPWH, 1:07.82. 400 freestyle relay — Sauk Prairie/Wis. Heights (Beattie, Stecker, Godwin, Loy), 3:35.59.
Follow Brock Fritz on Twitter @BrockFritz.