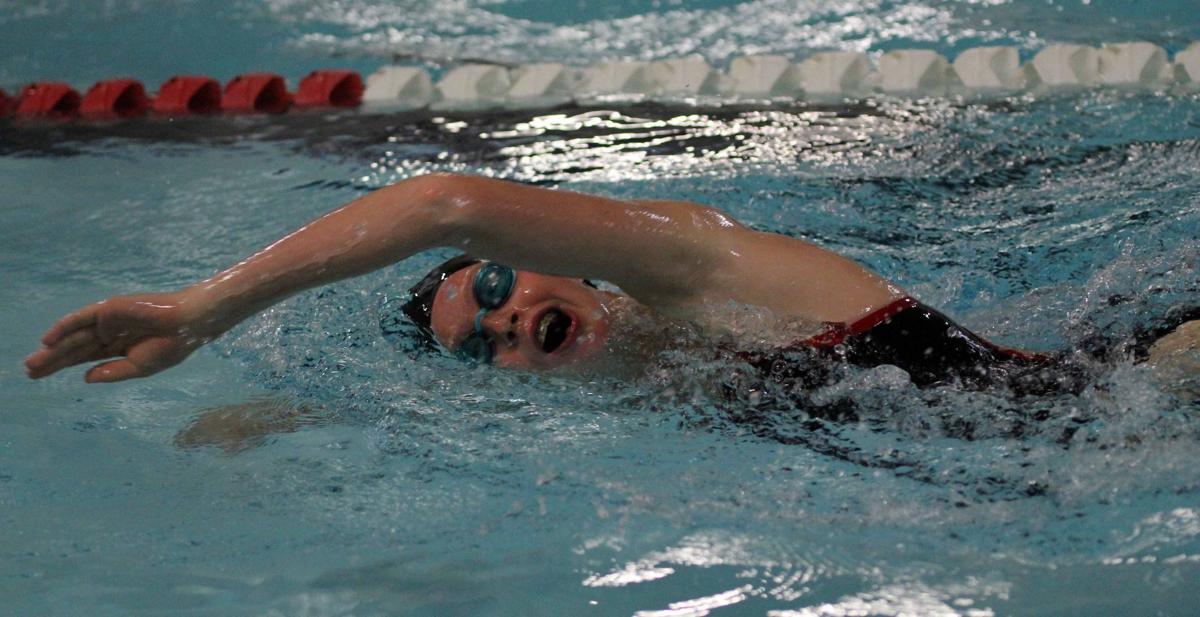 The Sauk Prairie prep girls swim team finished in the middle of the pack at Saturday's Baraboo Relays.
The Eagles scored 240 points to take third out of five teams at Jack Young Middle School in Baraboo, trailing Monona Grove (314) and Baraboo (282).
Sauk Prairie won three events on the day, starting when Alexa Judd, Lauryn Drager, Amelia Hunter and Kassandra Miller teamed up to win the 4x100-yard individual medley relay in 4 minutes, 28.86 seconds.
Carly Coy, Grace Orr, Riley Talmage and Miller won the 300 butterfly relay in 3:12.03, while Judd, Summer Acker, Hunter and Giulia Brickl won the 8x25 medley relay in 1:55.19.
Brickl, Emily Vande Hey, Acker and Coy added a second-place finish in the 500 freestyle relay (5:31.07). Miller, Brickl, Judd and Hunter put together a runner-up finish in the 200 IM broken relay (1:59.20).
Sauk Prairie 114, Lodi/Wisconsin Heights 53
You have free articles remaining.
The Eagles won seven of 11 events in Tuesday's 114-53 home win over Lodi/Wisconsin Heights.
Drager and Miller each won a pair of events for Sauk Prairie. Drager took first in the 200 freestyle (2:11.47) and the 500 freestyle (5:53.57), while Kassandra Miller won the 100 backstroke (1:05.36) and 200 individual medley (2:23.27).
Judd added a runner-up finish in the 200 freestyle (2:12.15) and 500 freestyle (5:59.60), while Brickl (1:12.93) and Acker (1:13.58) took second and third, respectively, in the 100 backstroke, and Talmage placed second in the 200 IM (2:30.50).
Talmage won an event of her own, touching the wall in 1:10.25 to beat the field in the 10 butterfly. Acker followed, taking second in 1:24.75.
Hunter (1:17.12) and Orr (1:21.69) took first and second, respectively, in the 100 breaststroke.
Sauk Prairie's also won the 200 freestyle relay, as Ashley Pape, Hunter, Drager and Judd teamed up to take first in 1:51.64.
The Eagles will visit Portage Tuesday.