Sauk Prairie's Quinlyn Mack will take the court at state for the third time Thursday, while Baraboo's Lanie Koppie and Paige Lewison will compete in the WIAA Division 1 individual championships for the first time.
Mack, who sat out last season, will be making her third and final trip to state, which will be held from Thursday through Saturday at Nielsen Tennis Stadium in Madison. The senior is 1-2 in her first two appearances, going 0-1 as a freshman before winning her first-round match in 2019. She has accounted for three of Sauk Prairie's four state berths since 2003.
"After experiencing a tough subsectional loss during her sophomore year and then making state through a special qualifier placement, it was thrilling to see her punch her own ticket to state this year," Sauk Prairie coach Heather Slosarek said after sectionals. "Her game has evolved to be much more well-rounded. She made some smart decisions in this match to play the opponent in front of her to get the job done.
"We are incredibly proud of Quinlyn's return season. While I am so proud that she was able to qualify for the state tournament again this year, I am even happier to see her enjoying herself on the court. She loves the game, and that's what matters."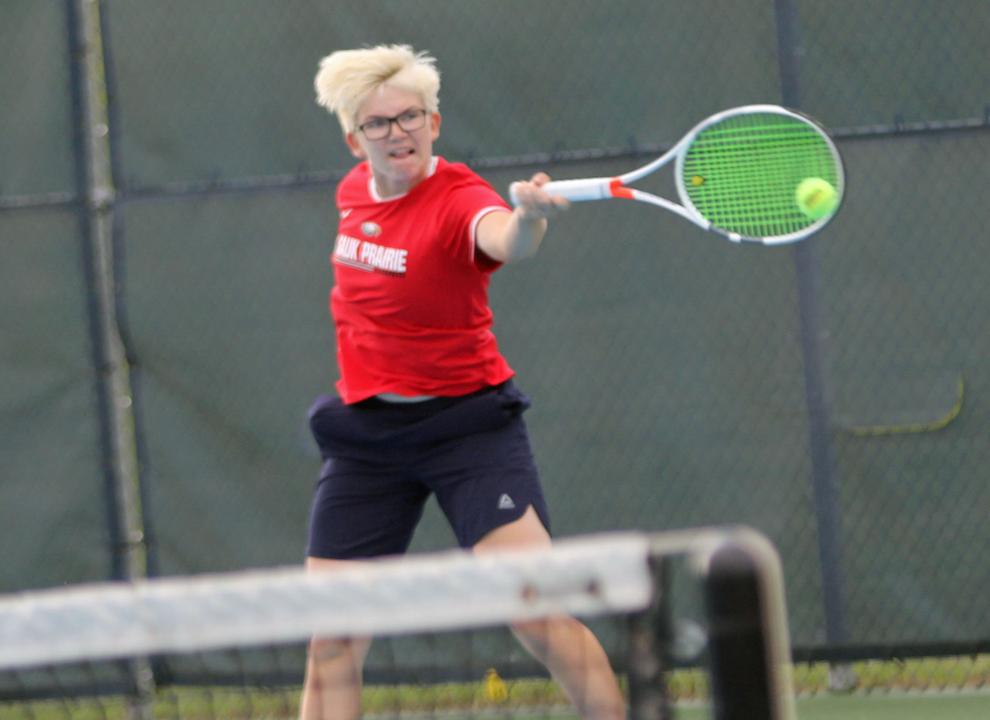 Mack, who took fourth at No. 1 singles at the Waunakee sectional last week, carries a 23-8 record into the 2021 state meet. She'll open the three-day tournament Thursday at 10:30 a.m. against Kimberly freshman Julia Gurholt (24-6). The winner will face Badger senior Zaya Iderzul (30-3), the No. 4 seed, in the round of 32 on Thursday afternoon. Franklin freshman Kaede Usui (30-0) is the top-seeded singles player in the field.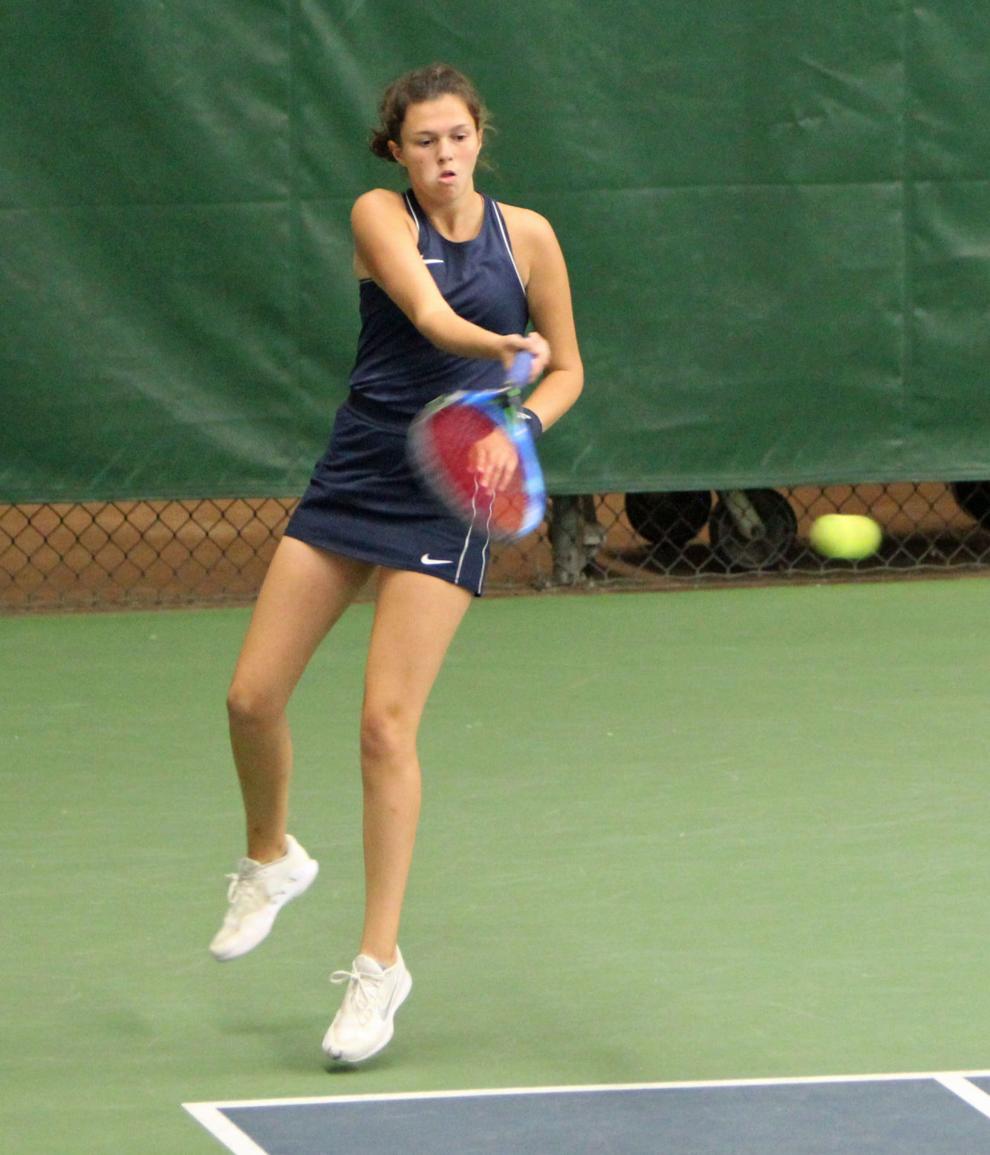 Lewison and Koppie will be experiencing something new when they face Union Grove seniors Abby Wilks and Sam Chizek (20-4) at 3 p.m. Thursday. Baraboo's senior duo hasn't had much trouble thus far, compiling a 23-2 record and advancing to state with a 6-3, 6-4 win over Waunakee's Danielle Rogers and Jadyn Statz in the sectional quarterfinals on Oct. 6.
"They're the best doubles team I've coached," Baraboo head coach Karll Kruse said. "When I saw them hit the first day of practice when they were freshmen, I knew this was a probability. This is what we were kind of aiming for from the first day."
Lewison and Koppie, who took fourth in No. 1 doubles at the Waunakee sectional, will be the first Baraboo girls tennis players to compete at state since Emma Saiz in 2012. They'll look to extend their stay against Wilks and Chizek, with the winner advancing to take on Whitefish Bay's Grace Wu and Elena Kemp (21-3) or Kettle Moraine's Ella Martin and Anna Sueflohn (23-8) at 10:15 a.m. Friday.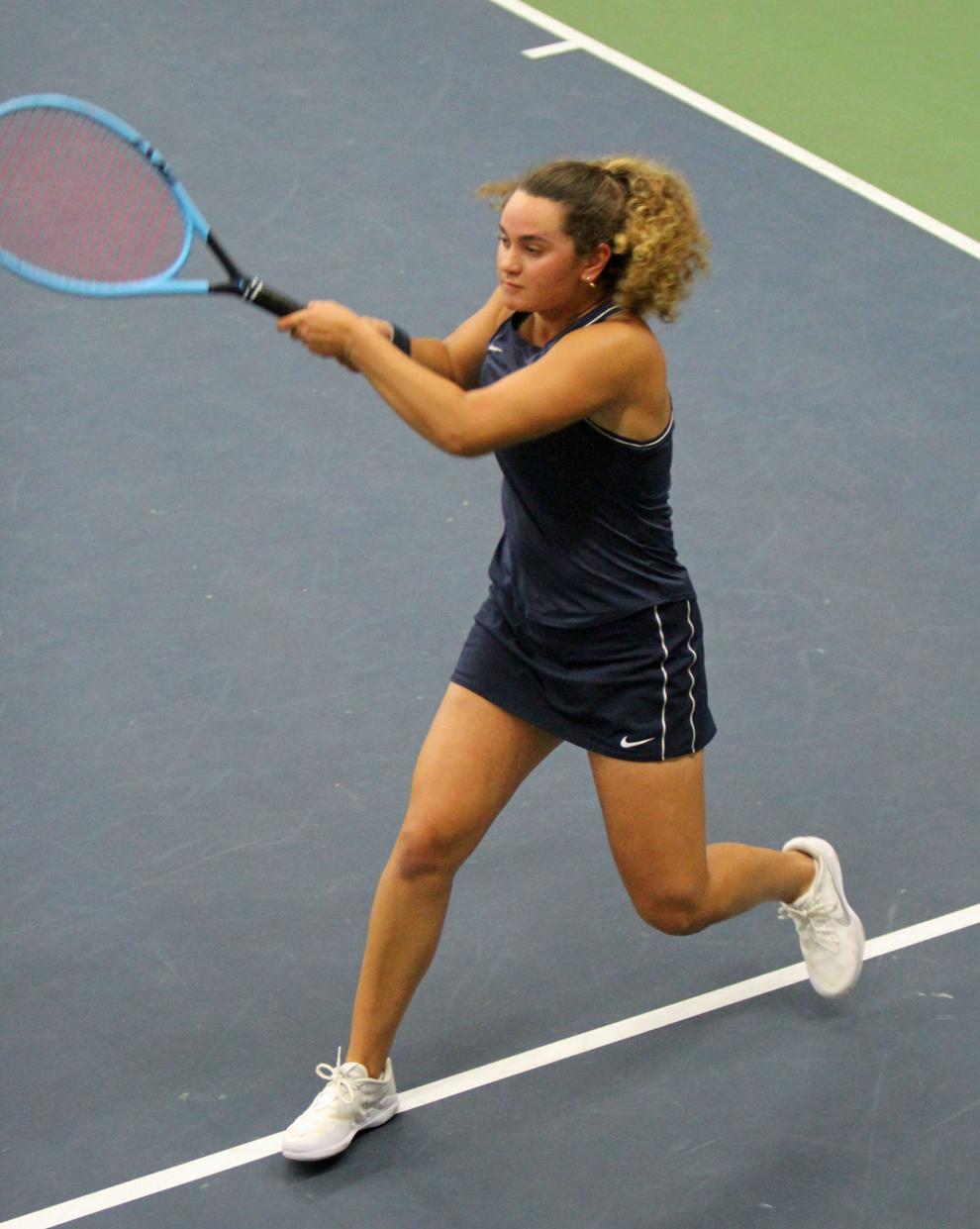 Muskego's Christina Pan and Emily Pan are 13-0 are seeded atop the doubles field.
The quarterfinals will be completed Friday, while the semifinals and finals — and the rest of the place-winning matches — are scheduled for Saturday.