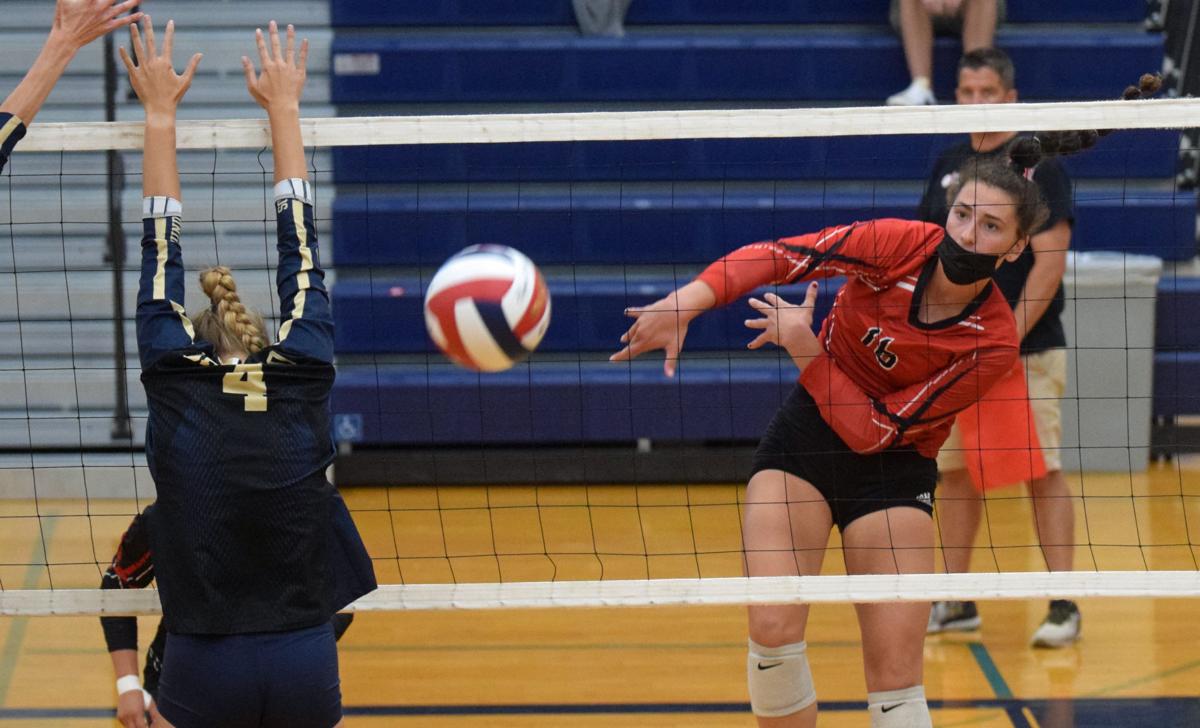 The Sauk Prairie volleyball team jumped up to No. 2 in the third Wisconsin Volleyball Coaches Association Division 2 poll of the season.
The Eagles (20-0), who are the lone unbeaten team in the Division 2 rankings, moved up from No. 3 to No. 2 when the latest poll was released Tuesday morning.
Sauk Prairie won its home invitational on Saturday, and is returning to Badger Conference action this week with a Tuesday match at Monroe and Thursday match against Mount Horeb.
Luxemburg-Casco (17-3) remains first in Division 2, while Sauk Prairie surpassed Madison Edgewood (13-5). The Crusaders dropped to No. 3, followed by McFarland (14-1), Appleton Xavier (15-8), Fox Valley Lutheran (17-1), Pewaukee (15-5), Catholic Memorial (10-8), Mosinee (16-1) and Freedom (11-2).
While ranked in Division 2 this season, Sauk Prairie competed in Division 1 in the pandemic-affected WIAA postseason last fall. The Eagles knocked off the reigning state champions and runners-up en route to the second WIAA state tournament appearance in program history. Sauk Prairie suffered a 25-13, 25-11, 25-23 loss to Sussex Hamilton, the eventual state champions, in the semifinals.
Sauk Prairie soccer drops out of poll
The Sauk Prairie boys soccer team fell out of the Wisconsin Coaches Soccer Association Division 2 poll.
The Eagles opened the year ranked fifth, then dropped to ninth and are now unranked following a 4-4 start to the season. They suffered a 1-0 loss to Oregon (second in Division 2) on Aug. 31; a 5-0 loss at Sun Prairie (second in Division 1) on Sept. 2; a 2-0 loss at Waunakee (fourth in Division 1) on Sept. 7; and a 3-1 loss at Wauwatosa East (third in Division 2) on Sept. 10.
The WSCA's Division 2 top 10 includes Whitefish Bay, Oregon, Wauwatosa East, Brookfield Central, Waukesha West, Elkhorn, Pewaukee, Wauwatosa West, Nicolet and Cedarburg.