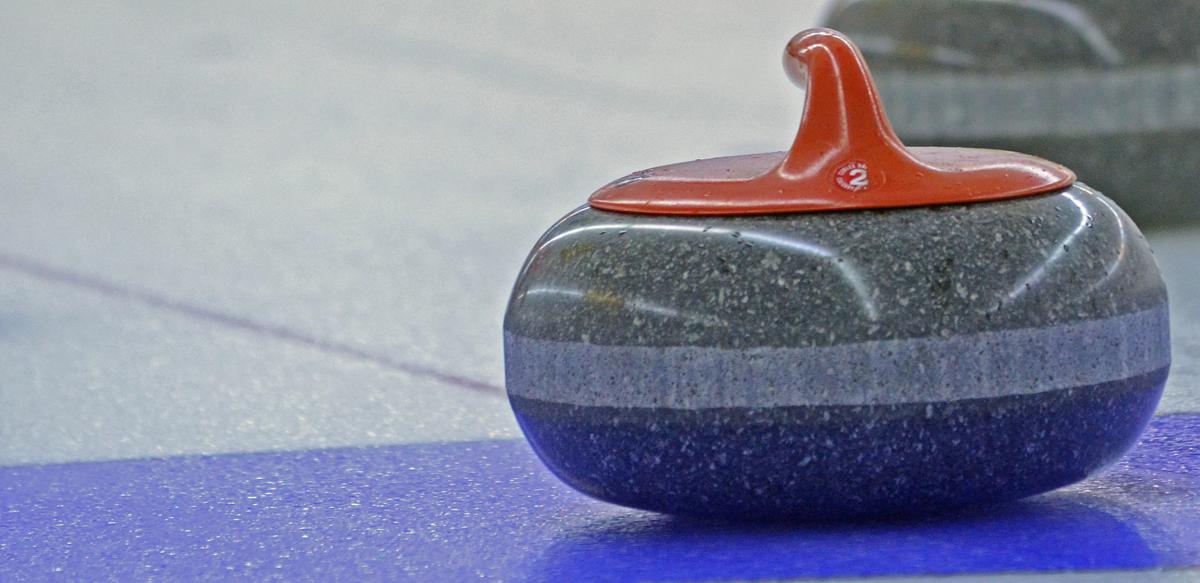 In a battle of the lone two undefeated teams in the women's field at the U.S. Junior Curling National Championships, Endeavor's Samantha Jones defeated Minnesota's Christine McMakin, 8-5 at the Eau Claire Curling Club on Wednesday afternoon.
The Jones rink, which also includes Poynette's Abigail Marquardt at third, Portage's Elizabeth Vorpahl at second and Portage's Anna Tamboli as an alternate, is now alone in first place with a 5-0 record.
Jones was trailing 2-0 after two ends, but didn't trail for long. Single points in the third and fourth ends tied the game. Jones then stole three in fifth to take a 5-2 lead. Jones also stole two in the sixth and one in the seventh to jump out to an 8-2 lead, which proved to be too much for McMakin to overcome.
Earlier on Wednesday, Jones improved to 4-0 and handed Alaska's Cora Farrell her first loss of the round robin with a 7-4 victory. Farrell led the game 3-2 after four ends, but Jones tied it with a single in the fifth. Jones then stole two in the sixth, and single points in the seventh and eighth ends to take control.
Jones will finish round robin play with games against North Dakota's Abbey Kitchens (1-4) and Michigan's Delaney Strouse (3-2) on Thursday.
Also on Wednesday, Pardeeville's Dakotah Crotty fell to 0-5 with an 8-5 loss to Kitchens. Crotty scored one in the opening end, but didn't score again until the sixth end, and wasn't able to recover from there.
You have free articles remaining.
In her draw on Wednesday morning, Crotty suffered a 9-5 loss to Alaska's Ariel Traxler. Crotty started strong, using the hammer to score a pair in the opening end. Crotty was leading 4-3 after seven ends when Traxler took control by scoring three in the eighth and three more in the 10th to seal the victory.
On the men's side, Poynette's Coleman Thurston fell to 1-4 in round robin play with a 7-3 loss to Chase Sinnett on Wednesday. The Thurston rink, which also includes Poynette's Jake Thurston at lead, could only scoring single points in the fourth, seventh and eighth ends, while Sinnett used the hammer to score two points in three of the four ends he scored.
The Thurston rink picked up its first win of the event on Tuesday night with a 9-6 victory over Wausau's Wesley Wendling. Thurston was trailing Wendling 5-3 through six ends when he scored three in the seventh to take a 6-5 lead. Thurston was leading 7-6 heading to the final end when he stole two in the 10th to get the win.
The Sinnett rink, who became one of two men's teams with an perfect 5-0 record following Wednesday's win over Thurston, includes Poynette's Trevor Marquardt as an alternate. The Sinnett team improved to 4-0 with a 7-3 win over Janesville's Benjamin Randall on Tuesday night.
Both Thurston and Sinnett were scheduled to play their sixth draw on Wednesday night. Sinnett's Wednesday's night game was against Washington's Luc Violette, who was the other undefeated men's team in the field. Those games were not finished in time for this edition of the Daily Register.
The event's round robin play will finish on Thursday. The top three men's and women's teams following round robin play will advance to the playoffs, which start on Friday morning. Championship games will begin on Saturday.
The winning men's team will represent the United States in the 2020 World Junior Championships, which will be held Feb. 15-22 in Krasnoyarsk, Russia. The U.S. did not qualify a women's team for the 2020 junior world championships.