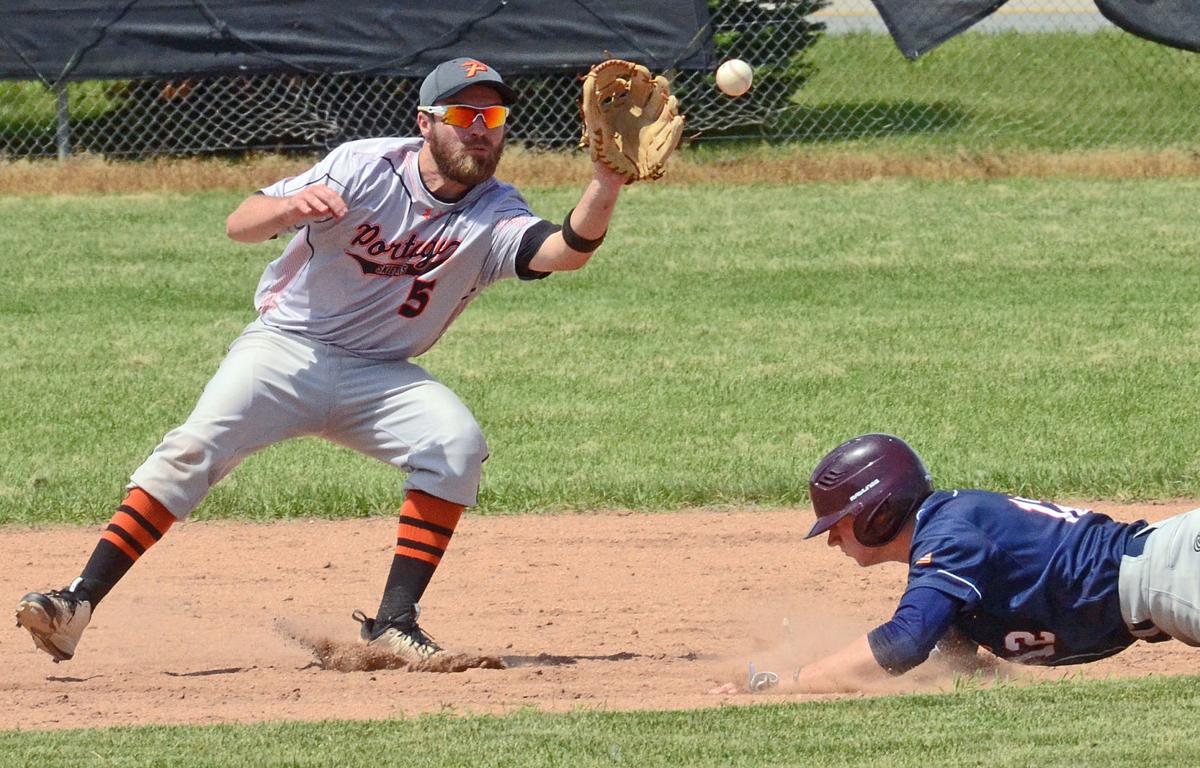 As Major League Baseball eyes May as a potential start to its season, Home Talent League fans will have to wait a bit longer.
On Tuesday, the League's Executive Board officially postponed opening day of the 2020 season to June 7 at the earliest amid the COVID-19 pandemic. The 41-team league was set to open its 91st season April 26, with the section meetings scheduled for April 22; however, with Wisconsin's current "Safer at Home" order still in effect until April 24, the League had to make a change.
"Due to the stay at home policy, we couldn't hold our section meetings to approve rosters, collect fees and pick up baseballs," Home Talent League president Pat Reilly said. "We figured to get all that in in time, we needed a couple weeks to get in line and a couple weeks to get it scheduled."
"We don't know if the stay at home order is going to get extended or not, so we put out June 7 as a potential time, because if everything is lifted in May, we could get going by June."
While teams across Wisconsin, especially in the Eastern Section, are itching to get back out on the field, area coaches and players have been receptive to the League's decision. Columbus player/manager Craig Sauer admitted that he and the Crawdads "kind of expected and prepared for it," a sentiment shared by Poynette player/manager Davy Tomlinson.
"First of all, it's a good idea because there are way bigger issues going on than summer amateur baseball leagues. It was the right thing and I'm sure everybody was wondering what the status was, as far as the teams, players and fans," he said.
"But it was good of them to send something out just to let everyone know they're looking at it pretty deep, and they want to make sure, before they move forward, that everything is safe."
With the tentative date set for June 7, the Sunday League, namely the Eastern Section, would lose just shy of half of its games. Reilly said the Executive Board is hoping for "at least a 10-game season, if not more," but admitted that those hopes range from team to team.
"Some sections want to play doubleheaders, some just want to play one game, some want to play full Night League schedules and some want to play an abbreviated Night League schedule along with the Sunday League schedule," he said.
Reilly added that the biggest challenge will be figuring out what is going to work. While the overall plan and schedules still need to be set in stone, the league will remain in its current four sections. One other constant is the desire to get back on the diamond.
"I know we have a bunch of guys, myself included, that want to get back on the field. I just want to play baseball," Portage Skeeters player/manager Adam Walz said. "Something is better than nothing, and obviously we're all understanding if we can't (play), but if we can mix in eight games, that would be ideal at this point. If we can go more than that, that would be awesome, but I'd even play a four-game season if we had to."
Even with the hunger to play again, Reilly knows there are still some logistical roadblocks that could arise. While the "Safer at Home" order is set to end on April 24, Governor Tony Evers could easily extend the order. If that doesn't happen, counties across the state could place their own shelter in place orders given the varying severity of novel coronavirus cases across Wisconsin.
Reilly, who is also the general manager for the Dodgeville team, said there are only four cases in Iowa County, meanwhile there are 289 cases in neighboring Dane County, where three of Dodgeville's Western Section opponents are located.
Those same concerns are weighing on area managers. Tomlinson admitted he "never thought about the county-by-county thing" and knows there could be other challenges in individual municipalities with parks closed. Sauer shared similar concerns about the Crawdads, a smaller team, where in the past, sick players could play through illness, but that would easily change due to the novel coronavirus.
"That's probably not something you want to do at this point, so for a team with a smaller roster like mine, it could be a challenge," he said.
While the season is up in the air, Reilly and the area players and managers are split on the impact of a lost 2020 campaign. While most are confident that the Home Talent League would be able to survive not holding its first season since 1928, Tomlinson believes the inability to get back on the field could drastically change next season's rosters.
Time will only tell whether or not that will happen, but he knows that hearing the crack of the bat again can help give everyone some much needed normalcy.
"It would be huge, and not just for our league but for everybody to get out and do their summer activities. Whether it be playing ball, golfing or water skiing, it would be huge for people to get back into the swing of things," he said.
"Specifically for our team, our guys are chomping at the bit and would love to play just like most teams. Guys just want to play and people want to do their things."
Follow Sean Davis on Twitter @SDavis_PDR or contact him at 608-745-3512.
Concerned about COVID-19?
Sign up now to get the most recent coronavirus headlines and other important local and national news sent to your email inbox daily.