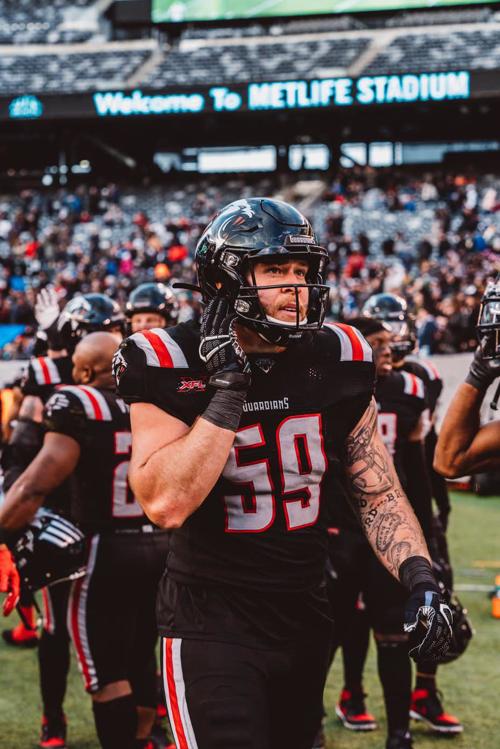 Self-quarantine has Garret Dooley sitting on a pile of energy.
With his gym closed due to the COVID-19 coronavirus, Dooley has had to rely on long runs and doing yoga with his fiancé, Kelly, to try to burn off some of that fuel. But he admits that hasn't been entirely effective.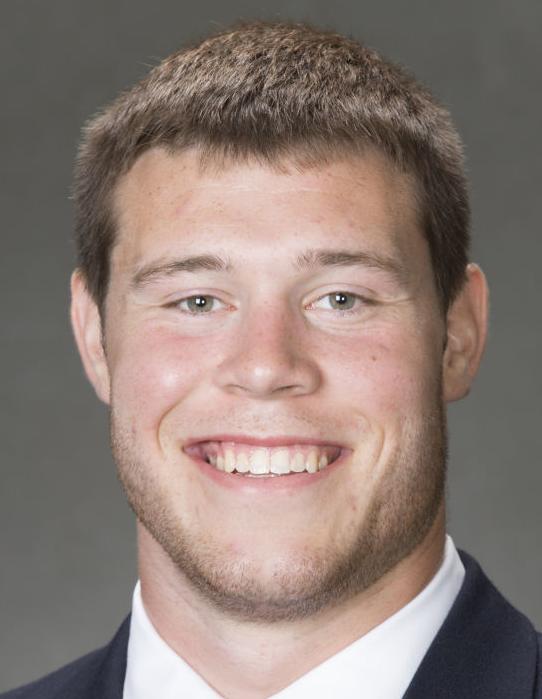 "It's definitely driving my fiancé crazy," Dooley said. "I don't have much equipment at the house, so anything I can do. I've caught myself curling chairs and that kind of stuff. It's definitely a struggle."
The former University of Wisconsin linebacker is in his hometown of Rochester, Illinois, after finishing a truncated season with the New York Guardians in the relaunched XFL. The league ceased games due to the pandemic, and such a roadblock couldn't have come at a worse time for Dooley and his team. Riding a two-game winning streak after putting some ugly early-season performances behind them, the Guardians were making a push for a playoff spot.
Dooley said he and his teammates could tell at practice March 12 that something was coming. The NBA suspended its regular season the night prior, and other professional sports leagues were following suit throughout that day. Dooley was in the hotel with teammates that night when a meeting was called.
"Even at that time, everyone was still under the impression that we would play that weekend. That was our mentality, just getting ready for Houston. But you could sense a weird feeling after practice," Dooley said. "When we got the notice, it definitely put a big damper on the locker room and the hotel we were at. We were all really excited for what was in store for our team, and it was unfortunate that the season had to end in a way we couldn't really control."
He spent the weekend in New Jersey with Kelly before returning to Illinois.
"The first couple of days … it wasn't necessarily depressing, it didn't feel real yet. There was still a lot of guys around the hotel," he said. "It was sad to have to say goodbye to a lot of people who you spent so much time around."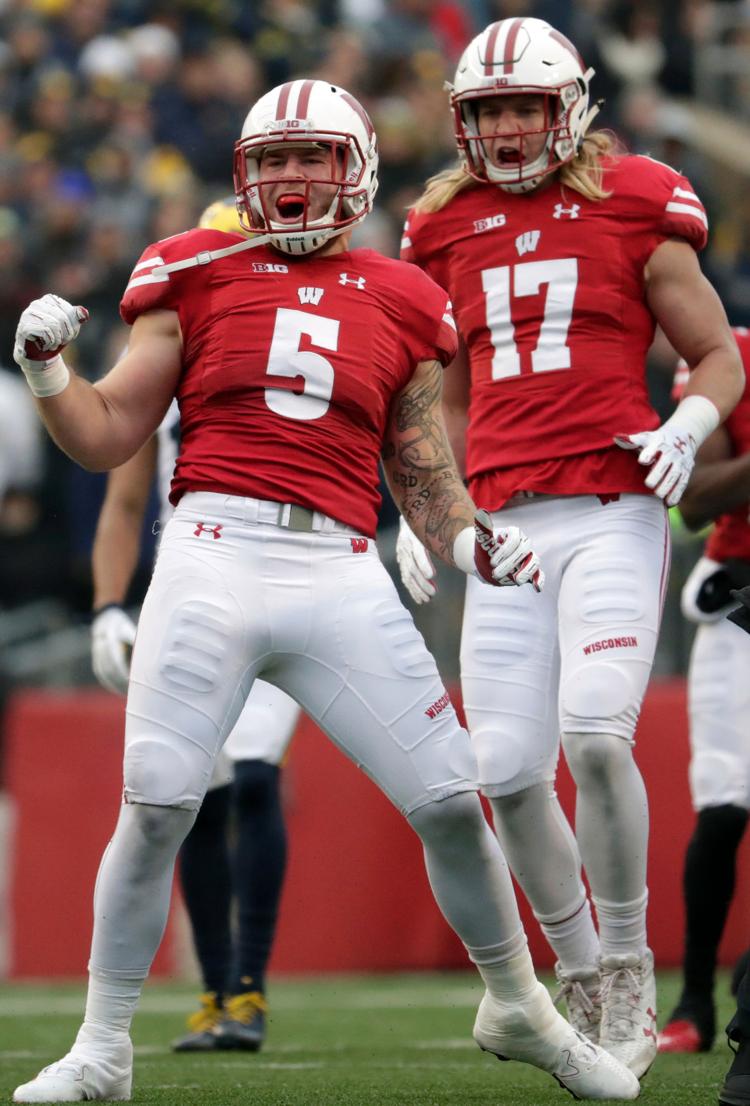 Dooley said the XFL experience was unique.
He tried out as an undrafted free agent for the Minnesota Vikings in 2018 and was cut during the latter part of training camp. He admitted that he was a bit star struck sharing a locker room with players he'd grown up watching. After spending time on the Detroit Lions practice squad during the 2018 season, Dooley was cut by the Lions late in training camp last season. That led Dooley to giving the XFL — a spring football league that had failed in a one-season effort in 2001 — a shot.
Dooley had two former Badgers teammates in the league — Darius Hillary and Tanner McEvoy — and knew a number of other players, which helped him feel more comfortable immediately. He said he enjoyed being in the Guardians' atmosphere, which featured players from different backgrounds and experience levels all pulling for the same goal.
"The league was comprised of a bunch of guys who had the same reasoning as to why they're doing it — they love the game of football and want to get back to the big times," he said. "You have guys that are just getting out of college to guys who have played five, six years in the league. So it was definitely cool to have that wide spectrum.
"We had guys who weren't necessarily rookies, but pretty much so. I think they were able to learn a lot from guys who had been in the league and see the work ethic and the way that they carry themselves as a pro. It was cool to see that and still have that NFL feel."
Even after a few months of working with the team and getting acclimated to the new rules the XFL introduced, Dooley said it wasn't quite registering in his mind that he was about to play a football game in February.
"I'm not going to lie, it was weird," he said. "It didn't really sink in until a couple hours before (kickoff). My adrenaline was definitely pumping. It'd been five, six months since playing in a game. It was really cool to be part of that atmosphere where the fans were hyped to be there with this new league, and I think we just kind of fed off of that."
Dooley made one of the highlight plays of the XFL's debut week, forcing a fumble with his lone tackle, but a bad ankle sprain in Week 2 limited him. He finished the game, but then was forced to sit out the following week. His snaps decreased in the last two weeks the XFL played because the Guardians played spread teams, which forced them to employ mostly nickel and sub packages where Dooley is on the sideline.
He finished his year with two tackles, a forced fumble and a pass defended.
Like much of the world at the moment, Dooley is in a holding pattern.
After the XFL suspended play, it allowed its players to sign with NFL or Canadian Football League clubs if they so desired. That was a shift from the non-negotiable contracts the players signed before the season. Dooley said he's hoping to catch on with an NFL squad this year, but when or if that chance comes is in flux — the NFL shut down its teams' facilities last week and organized team activities later this spring are in jeopardy of being postponed.
The XFL also said it will return next spring, but Dooley isn't sure if he'd need to try out again or if he'd still be with the Guardians.
His experience taught him a strong lesson of being thankful and in the moment, he said.
"I think one of the bigger things is to try not to take the game for granted," Dooley said. "Just try to enjoy everything. This was one of the harder things for me to get a hold of after the XFL season was over. I want to continue playing and I feel like I have the talent and ability to do so, but you never know. Unfortunately … I could've played my last football game and not even known it.
"I think that's my advice to anyone — no matter what, just try to enjoy the game and have fun because you never know when it's going to be over."
Be the first to know
Get local news delivered to your inbox!