It was not the kind of start the University of Wisconsin women's hockey team envisioned for the 2022-23 season, and a pair of players with Wisconsin connections played roles in an upset for Penn State.
Tessa Janecke, an Illinois native who played youth hockey in Monroe, scored twice and Brookfield native Eleri MacKay set up a goal in the 14th-ranked Nittany Lions' 4-1 victory against the No. 3 Badgers on Thursday in State College, Pennsylvania.
UW was 0-for-5 on the power play and got only a short-handed goal by Casey O'Brien for offense. A tentative start resurfaced at later points in the game as the Badgers had difficulty getting pucks to the net.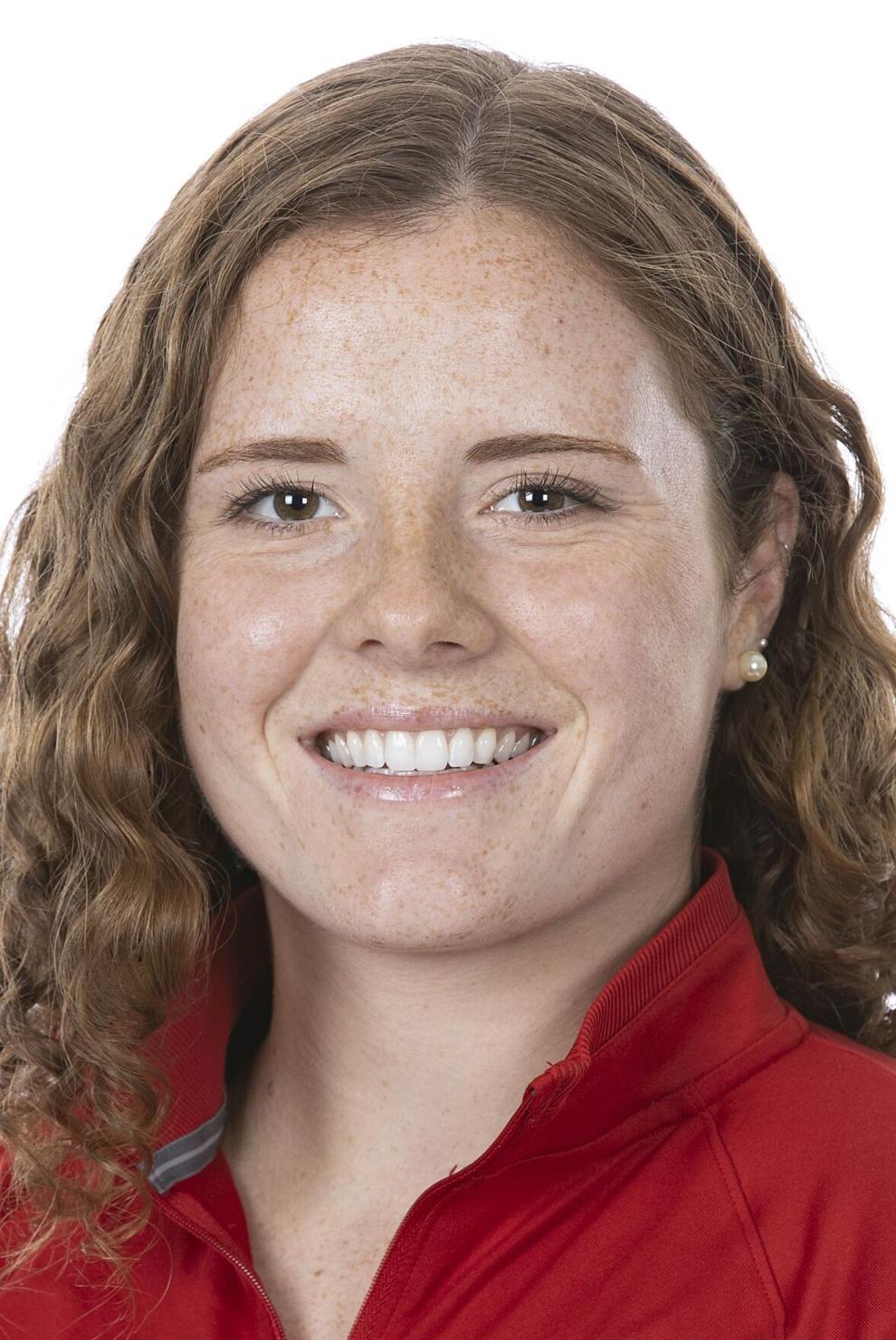 "You never expect to go into your first game and lose like that," Badgers captain Britta Curl said. "We expected them to be a really good opponent. It's just the way it went. I think we have a pretty young team (and there was) a little chaos in a game like that. But we've just got to be better."
UW, which fell to 18-5-1 in season openers, swept Penn State by a combined 10-0 in a series at LaBahn Arena three seasons ago. It was a dramatic turnaround on Thursday and spoiled the party for Badgers coach Mark Johnson's 65th birthday.
Here are three things that stood out from the game and the three stars:
1. Chances blocked
Penn State blocked 22 shots, an indication of how difficult the Nittany Lions made it for the Badgers to get the puck to the net cleanly.
The home team made life difficult for UW all over the ice. The Badgers had three power plays in the second period but couldn't turn good possession time into a putaway.
"We had a lot of (offensive-)zone time but it didn't really matter if we didn't get quality shots on net," Curl said. "They were really good at just packing the middle. They blocked shots. They made it difficult to get the puck to the net. So we've got to find ways to work around that. You give up a few breakdowns in the (defensive) zone and they score a few, it's going to be tough to come back if we can't get shots."
Nittany Lions goalie Josie Bothun made eight saves over the six minutes that Penn State was short-handed in the second. Penalty killers blocked five other UW shots.
2. Second-period turn
Goalies Cami Kronish and Jane Gervais are both going to play in the two-game series against Penn State, Johnson said, and it was Kronish, the more experienced of the two, who started the opener.
She passed an early test when Penn State generated scoring chances during some tentative play by the Badgers in their defensive zone. Kronish looked composed and covered ground well in the crease.
Penn State's MacKay found herself alone in the slot after a turnover less than four minutes into the first period but Kronish made a good save with her upper body as she went to the ice.
She made a good post-to-post slide to her right to deny Kiara Zanon after a pass through the slot in the second but things turned south from there.
Kronish had little chance on Zanon's second-period goal that put the Nittany Lions ahead 2-1. MacKay threaded a pass through the slot for Zanon to tap in at the back post.
Janecke, a member of the U.S. team for the Under-18 Women's World Championship in Madison in June, beat Kronish with a shot off a rush up the right side earlier in the middle frame. She got a clean shot past Kronish again in the third period after a defensive-zone turnover on the penalty kill but Curl.
Kronish and Gervais had less than six full games of college playing time combined entering the season, and the goalie position is one of the key elements for the Badgers.
3. Eden gets going
It took the Badgers some time to settle in to the season opener with their play in the defensive zone. But forward Lacey Eden was on top of things at the other end of the ice and showed a good deal of patience.
Eden was part of two 2-on-1 rushes in the opening period. She shot on the first, just 20 seconds into the game, and had it saved by Bothun.
O'Brien fed her from left to right on the second one, with UW short-handed in the opening period, but Penn State defender Rene Gangarosa went into a slide to deny a clear lane for a pass back. Eden waited her out near the right post and got the puck through to O'Brien for a tap-in and a 1-0 lead.
Eden was one of seven forwards in Thursday's lineup that weren't playing with the Badgers at the end of last season. It's an all-new look for lines, albeit a talented one full of international experience.
Three stars
No. 3: Penn State forward Courtney Correia had an assist and was plus-3.
No. 2: Bothun was in control in the Penn State crease and finished with 27 saves.
No. 1: Janecke made a big impact in her first collegiate game with two good-looking goals.
First period: W — O'Brien 1 (Eden), 5:43 (sh). Penalty: Wheeler, W, 4:05.
Second period: PS — Janecke 1 (Correia, Roberts), 8:08; Zanon 1 (MacKay, Gangarosa), 11:57. Penalties: Janecke, PS, 1:13; Janecke, PS, 8:27; Garcia, PS, 12:12.
Third period: PS — Janecke 2, 6:32 (pp); Gough 1 (Butze, Janecke), 19:24 (en). Penalties: Jungels, W, 4:16; Harvey, W, 6:26; Connolly, PS, 7:11; C. Edwards, W, 10:31; Roberts, PS, 13:17.
Saves: W (Kronish 10-5-5) 20; PS (Bothun 7-13-7) 27. Power plays: W 0-for-5; PS 1-for-4. Att. — 534.
UW women's hockey primer ahead of the team's season opener at Penn State
Here are a few links to get ready for the UW women's hockey season opener at Penn State on Thursday.