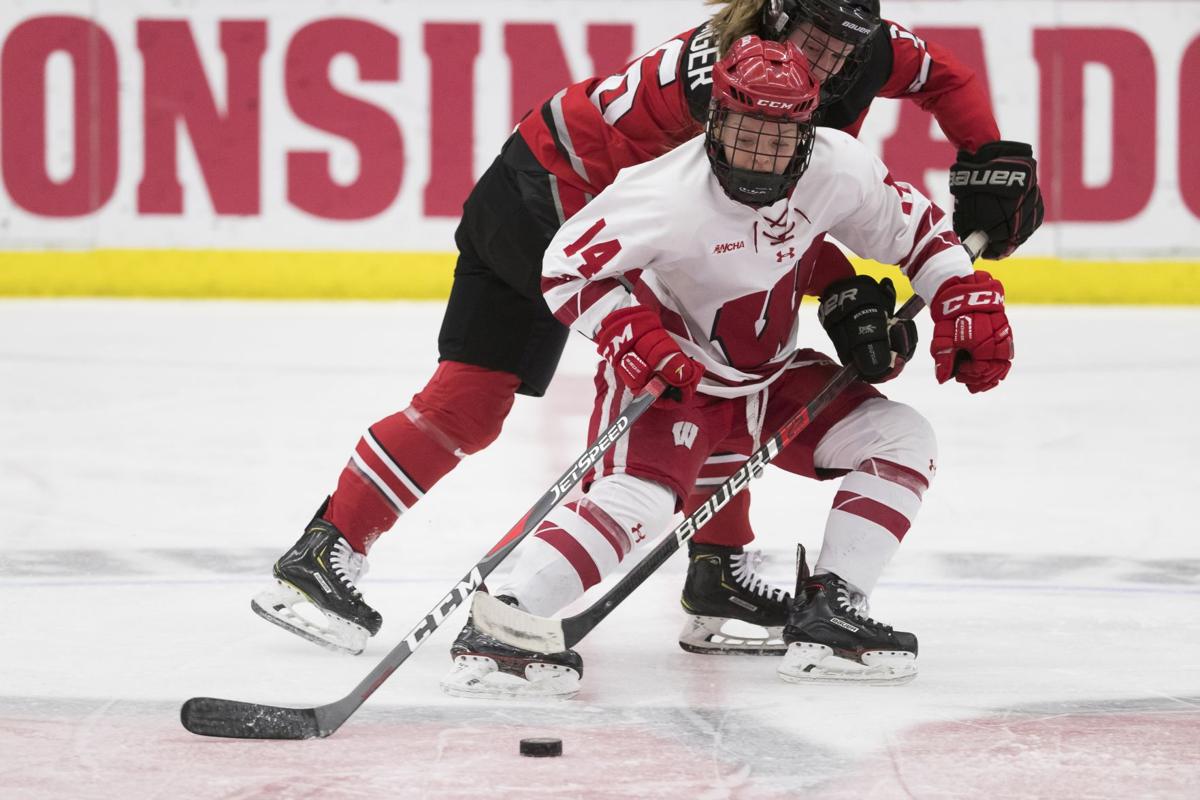 Seniors Alexis Mauermann and Kristen Campbell received two of the University of Wisconsin women's hockey team's major awards for the 2019-20 season.
Mauermann, a forward, was the winner of the Badger Award for inspiring others through her commitment to hard work and unselfish play.
Campbell, a goaltender, was given the Sauer Award for dedication to teammates, coaches and hockey.
The awards were unveiled Wednesday through an episode of the team's QuaranTV show.
They originally were planned to be announced at the team banquet March 15, the day after the NCAA quarterfinal game against Clarkson at LaBahn Arena. Like the game, however, the banquet was canceled because of the COVID-19 pandemic.
Daryl Watts and Abby Roque were named co-offensive players of the year. Watts, a junior transfer from Boston College, led the nation with 74 points. Roque, a senior, was one of three finalists for the Patty Kazmaier Award as the country's top player.
Senior captain Mekenzie Steffen was the choice as defensive player of the year. Fellow defenseman Chayla Edwards was the freshman of the year.
Sophomore forward Britta Curl earned the W Club Community Service Award for logging the most hours with Badgers Give Back.
Junior forward Caitlin Schneider was the team's recipient of the Big Ten Sportsmanship Award.
Be the first to know
Get local news delivered to your inbox!