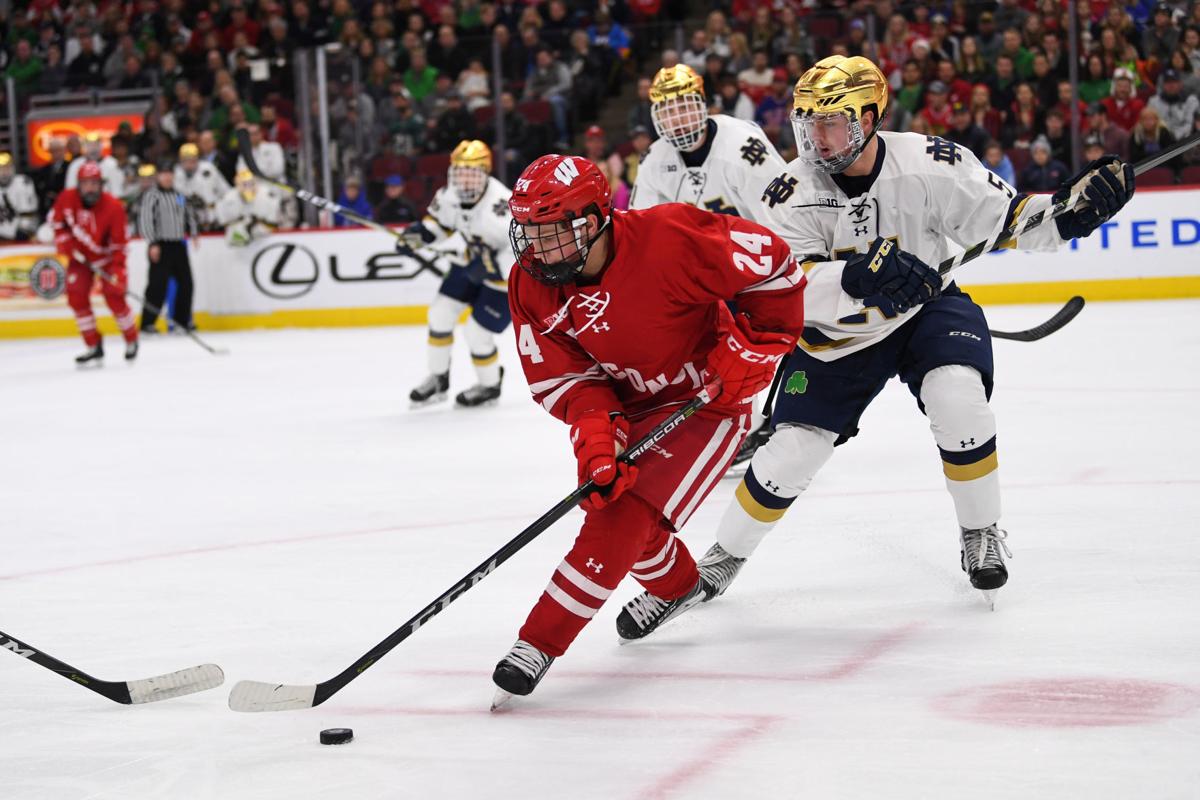 Former University of Wisconsin men's hockey player Sean Dhooghe will play his final season of NCAA eligibility with Arizona State.
It wasn't immediately clear whether Dhooghe, a right wing, will be able to play in the 2020-21 season or have to sit out a year under NCAA transfer rules.
The NCAA is considering whether to allow athletes to transfer once during their career without penalty, a change that could be in place for next season. It also has considered exemptions to the one-year penalty on a case-by-case basis.
The Badgers defeated Arizona State twice during the 2019-20 season but Dhooghe missed both games in February because of a left knee injury. He didn't appear in any of the Badgers' final eight games, even after he was physically ready to return to game action.
UW and Arizona State are both part of the field for the inaugural Holiday Face-Off at Milwaukee's Fiserv Forum in December. Game pairings haven't been announced.
Dhooghe had 26 goals and 56 points in 102 career games for the Badgers.
Arizona State has been a popular destination for transfer players since it started an NCAA Division I team in 2015. Its inaugural roster of 33 players included eight who had previously played for another school.
The Sun Devils had four transfers on their 27-player roster in 2019-20, tied for second-most nationally.
Be the first to know
Get local news delivered to your inbox!