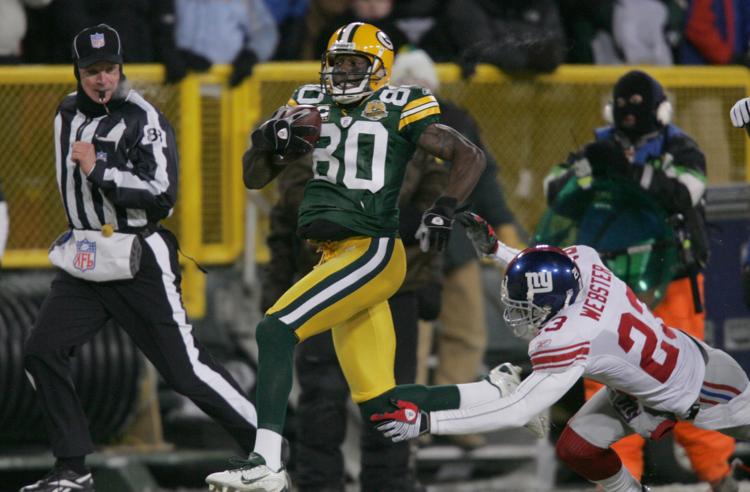 Game time: Sunday, Jan. 20, 2008, 6:42 p.m.
Weather: -4 degrees, wind 12 mph, wind chill -23
Score: New York Giants 23, Green Bay Packers 20, OT
Season record: 13-3-0, 1st NFC North Division, Lost Conference Championship 20-23 vs. New York Giants
Game notes: After a slow start, the Packers offense broke off a huge play in the second quarter when wide receiver Donald Driver scored on a 90-yard pass from Brett Favre — the longest play from scrimmage in Packers postseason history. Driver ended the game with five receptions for 141 yards. ... Despite the cold, the Packers relied almost exclusively on the passing game, with running back Ryan Grant rushing only 13 times for 29 yards while Favre went 19-35-236 and two touchdowns. ... Giants quarterback Eli Manning went 21-40-251 with zero touchdowns and two sacks. ... The Giants' two touchdowns were scored by the running back duo of Brandon Jacobs (21-67) and Ahmad Bradshaw (16-63). ... Giants' kicker Lawrence Tynes  missed two potentially game-winning field goals in the fourth quarter. ... The Packers started with the ball in overtime, but Favre was intercepted on the second play of the drive. The Giants took possession on the Green Bay 34 yard line, advanced to the 29 and kicked a field goal to win the game. ... This game would turn out to be Favre's last as a Packer.