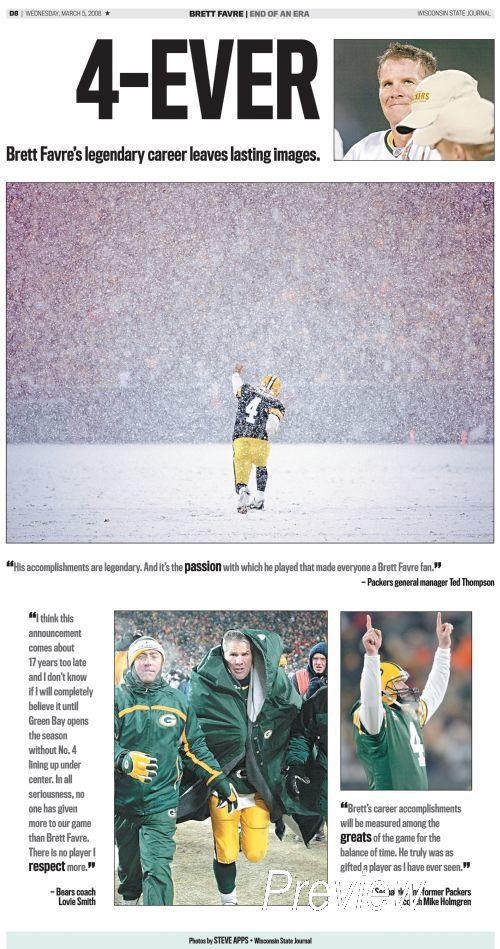 In honor of Wisconsin State Journal photographer Steve Apps' 2008 image of Brett Favre being named one of the best 100 photographs in NFL history, we're offering a high quality reprint of the page.
The page that ran March 5, 2008 honored Favre upon his retirement and included the award-winning photo, taken during the Packers' NFC Divisional Playoff win against the Seattle Seahawks.
The 42-20 win over Seattle on Jan. 12, 2008, was Favre's last win as Packers quarterback. The New York Giants came to Lambeau Field the next weekend and beat Green Bay 23-20 in overtime in an NFC title game that was one of the coldest games in NFL history. And after retiring and un-retiring, Favre was traded to the New York Jets the next August.
Be the first to know
Get local news delivered to your inbox!