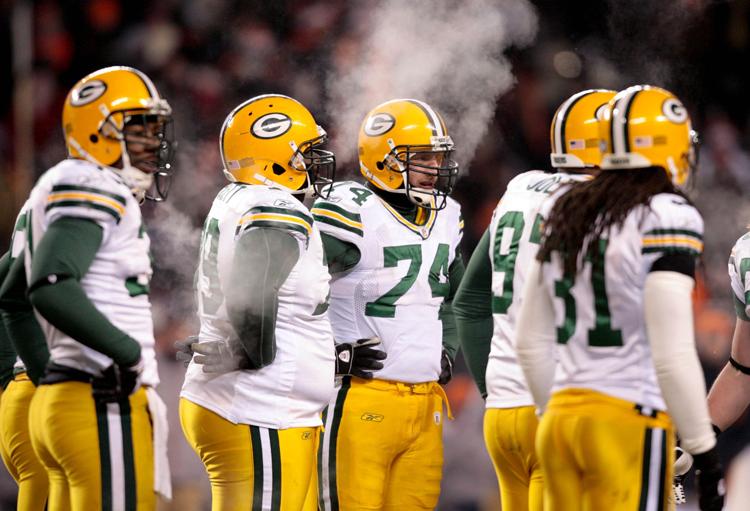 Game time: Monday, Dec. 22, 2008, 8:40 p.m.
Stadium: Soldier Field, Chicago
Weather: 2 degrees, wind 9 mph, wind chill -13
Score: Chicago Bears 20, Green Bay Packers 17, OT
Season record: 6-10, 3rd NFC North Division
Game notes: The Packers led until late in the fourth quarter when the Bears scored on a 3-yard run by Matt Forte to tie the game at 17-17 and send the game into overtime. The Bears received the ball in OT, marched down the field and scored a field goal to win. ... Packers kicker Mason Crosby missed a 46-yard field goal attempt in the third quarter, but on the Bears' next possession Charles Woodson intercepted a pass from Bears quarterback Kyle Orton to give the ball back to the Pack. ... The Packers gained 325 total yards on offense, but just 65 of those yards were from running the ball. ... Aaron Rodgers went 24-39-260 with two touchdowns and one interception.