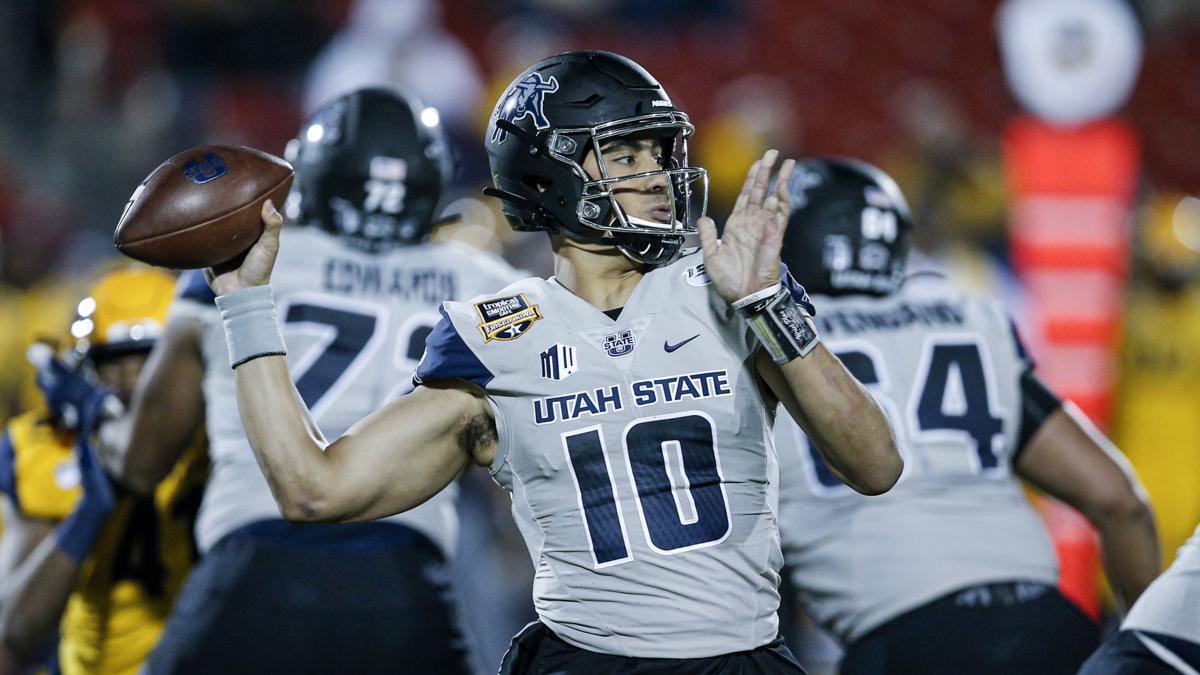 GREEN BAY — Brett Favre drew more than a few eye rolls last week when he suggested that coach Matt LaFleur might want to consider utilizing rookie first-round pick Jordan Love as something of a Swiss Army Knife in the Green Bay Packers offense.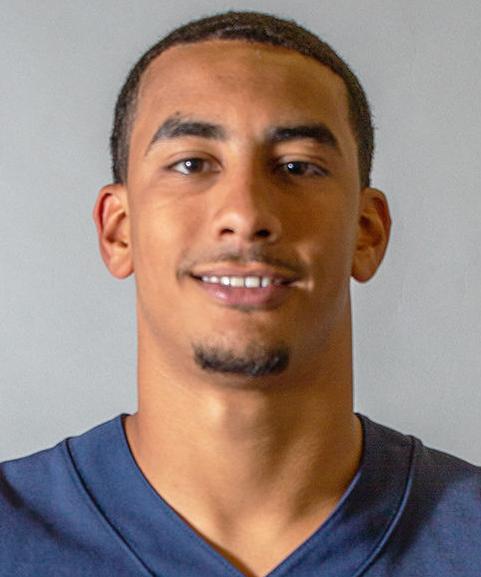 In an interview with TMZ, the retired Packers quarterback and Pro Football Hall of Famer posited that LaFleur could use Love — while Love bides his time as the heir apparent to starting quarterback Aaron Rodgers — like New Orleans Saints coach Sean Payton uses Taysom Hill.
"I think there are ways to incorporate him, much like Taysom Hill with the Saints," Favre said. "Use him as a halfback, a halfback pass, but occasionally let him run it just to show you'll do that. Something like that."
Aggregation sites picked up on Favre's take and it spread across the internet, with more than a few folks poking fun at him for the idea of having the Packers use their quarterback of the future in such a role — even though the Saints view Hill as their quarterback of the future behind future Hall of Famer Drew Brees, having given the 29-year-old Hill a two-year, $21 million deal earlier this offseason that runs through the 2021 season. There's some thought that 2020 will be the 41-year-old Brees' final season.
Never mind the fact that the Packers could have had, well, Taysom Hill playing the Taysom Hill role in their offense had the team had the foresight to hold on to him in training camp in 2017. Instead, then-general manager Ted Thompson and coach Mike McCarthy cut the intriguing Hill at the end of camp despite seeing him show an obvious knack for play-making — their hope was to sneak him through waivers and on to the practice squad — and watched as the Saints claimed him.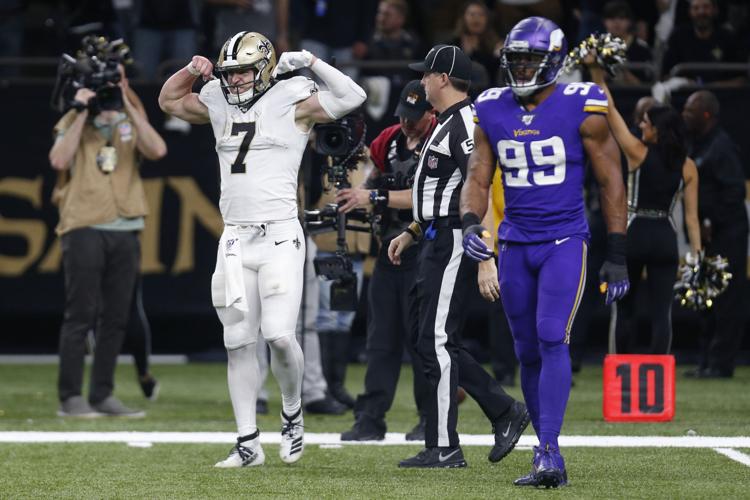 Since then, Hill has developed into one of the league's most intriguing part-time players. He was actually the Saints' third-string quarterback last season behind Brees and Teddy Bridgewater, but he still played 241 snaps on offense (and 287 snaps on special teams). He ran the ball 27 times for 156 yards and a touchdown; caught 19 passes for 234 yards and six touchdowns; and completed 3 of 6 passes for 55 yards (81.9 passer rating).
In 2018, when Payton started experimenting with Hill, Hill ran 37 times for 196 yards and two touchdowns; caught three passes for 4 yards; and completed 3 of 7 passes for 64 yards and an interception (36.3 rating).
One reason Favre's idea was derided by some is that Hill and Love aren't exactly football twins. The 6-foot-2, 221-pound Hill ran a 4.44-second 40-yard dash coming out of BYU and is thickly built. The 6-4, 219-pound Love looks more like a prototypical quarterback — an athletic one, but a quarterback nonetheless — and came out of Utah State having run a 4.74-second 40 at the NFL scouting combine in February.
A bigger problem with the idea, and one Favre himself acknowledged, is the idea of taking Rodgers off the field to insert Love. Even as his 37th birthday approaches in December, Rodgers remains one of the league's top quarterbacks — despite a down year statistically last season — and one would think LaFleur would be loath to take a healthy Rodgers out and face the second-guessing that would invariably come if the offense went haywire in his absence.
"If I were in Jordan Love's position, I would want to play. I would want to play right away. (But) the reality is, you're not going to play — unless Aaron gets hurt," Favre said. "But I don't know if you take Aaron out at the goal line and put Jordan in and run an option and then you get crushed and everyone says, 'Why didn't you just use Aaron like you always do? And we make a play and win the game?' You've got to be careful. It could cost you your job, in other words, doing foolish stuff. But I think there is a way to do it that can please everyone."
Asked how he thought Rodgers, who has evolved into one of his good friends, would react to being taken out of a game in favor of Love at quarterback, Favre replied in part, "If it were me, or in this case Aaron, and you feel like they're taking the ball out of your hands, to just please that draft pick — in this case, Jordan — yes, I think it would rub you the wrong way."
But the biggest potential issue, one would think, would be how the COVID-19 pandemic has already prevented every NFL rookie from getting a single snap of on-field practice time this offseason. It may also mean that training camp won't follow the traditional format of normal years, making it even more challenging for rookies to get up to speed.
In fact, given that Packers GM Brian Gutekunst himself called Love "raw" after drafting him, it's possible that Love will open the season as the team's No. 3 quarterback behind Rodgers and Tim Boyle, who is entering his third NFL season and despite limited in-game action has at least an entire year in LaFleur's system under his belt.
And yet, the idea of getting creative with Love may not be all that far-fetched.
For one, LaFleur is considered around the league to be one of the top young offensive minds in the game, having worked alongside the NFL's top two offensive wunderkind head coaches — the San Francisco 49ers' Kyle Shanahan and the Los Angeles Rams' Sean McVay.
Asked specifically earlier this offseason if Love could fill a Hill-esque role while backing up Rodgers, LaFleur replied, "We're always trying to explore new ways to deceive defenses — or stress defenses is probably the better term. We're always looking at ways to do that. If that opportunity presents itself, that's something we'll go with. But I really haven't put a lot of thought into that."
By now, though, LaFleur and his offensive coaches presumably have toyed with the idea — if it's something they're willing to experiment with. But again, given the "virtual" offseason program and the uncertainty of training camp, which is set to kick off on July 28, the coaching staff really doesn't have a clear picture of what Love could do in the offense.
Still, offensive coordinator Nathaniel Hackett didn't rule out the possibility of conjuring up a package just for Love.
"Everything is still so early to tell. I haven't even really gotten to sit in a meeting room at Lambeau. I haven't gotten to talk with him much or work face to face," Hackett said of Love. "There's so much yet to be seen. You never know. Anything can happen. We just have to prepare everybody and let everybody compete nonstop. I think it's just too hard to tell with this situation right now."
Hackett did acknowledge that part of the goal with Love in Year 1 will be to find ways to balance his long-term development with preparing the weekly offensive game plan for the upcoming opponent — and determining how Love fits into it.
Rodgers, for example, served as the No. 2 quarterback during his rookie season in 2005 behind Favre, even though veteran Craig Nall was also on the roster and had more experience in then-coach Mike Sherman's offense.
"The coaches' world I think is always game by game. Every single thing we look at, we're always looking to try to accomplish that win each week. That's the only thing that matters to us," Hackett said. "The future is obviously something that might be in the back of our mind, but we always live in the moment. That's usually how we're all judged.
"But I think at the same time, anything can happen at any moment in a game. That's what makes the game so much fun. You have to prepare everybody like they're a starter and they have to go in there and play.
"It's about winning. It's about Aaron Rodgers going out there and winning a football game, and Jordan will have to continue to learn and continue to be a good sponge and get as much information from the system and the game plan set for Aaron. Who knows? If he's got to go in one time or Tim Boyle has to go in, everybody has to be ready to participate at any time. But for us, it's about winning that week. That's the most important thing — winning each game one week at a time and just get everybody ready to play. It's kind of what we do all the time."
---
Green Bay bound: Get to know all 9 players picked by Packers in 2020 NFL draft
JORDAN LOVE — QB — UTAH STATE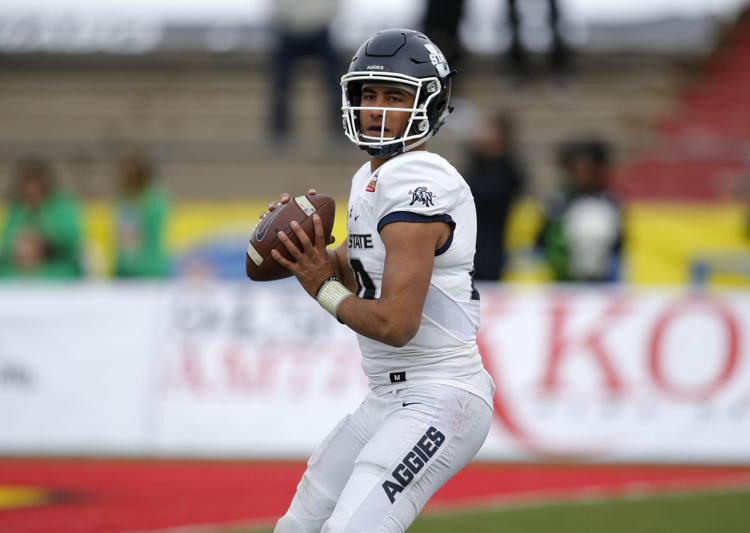 Pick: No. 26 overall (From Houston via Miami)
Packers jersey number: 10
Notes: The Packers gave up a fourth-round pick in this year's draft to move up four spots from No. 30 to take Love, who saw his production slip last season with nine new starters and a new coaching staff in place for the Aggies. After completing 64 percent of his passes as a sophomore for 3,567 yards, 32 touchdowns and 6 interceptions, Love connected on 61.9 percent last season for 3,402 yards, 20 touchdowns and 17 interceptions. 
AJ DILLON — RB — BOSTON COLLEGE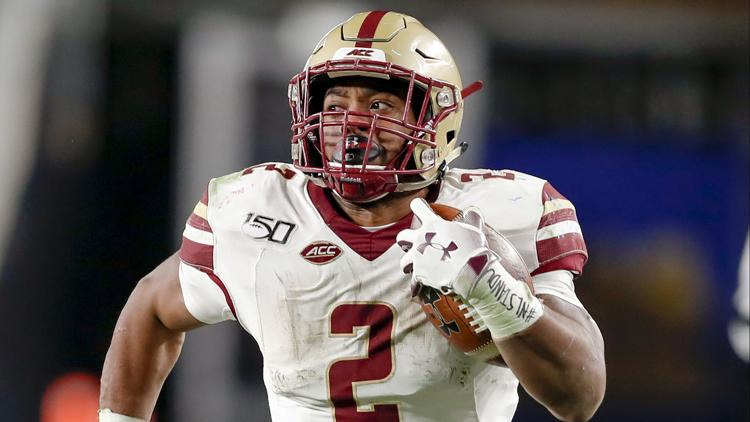 Notes: Dillon carried the ball an astonishing 845 times in three years for the Eagles before declaring for the draft after his true junior season, finishing his BC career with 4,382 rushing yards (5.2 yards per carry) and 21 rushing touchdowns. Despite his prolific rushing output, Dillon only caught 21 passes for 236 yards and two scores in his three seasons with the Eagles.
JOSIAH DEGUARA — TE — CINCINNATI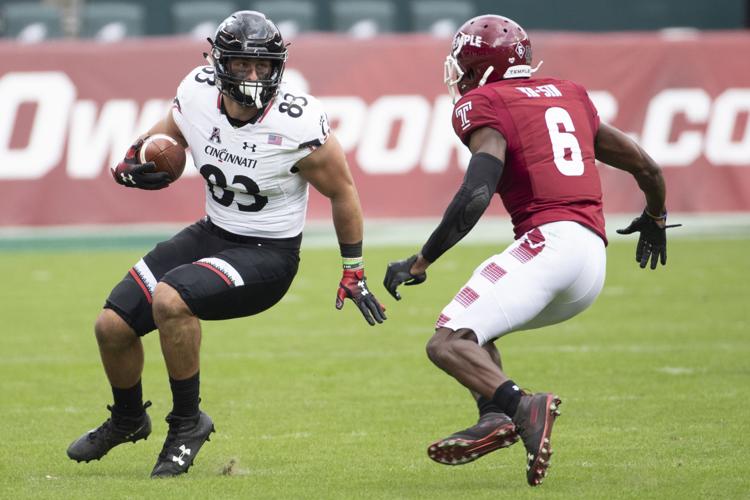 KAMAL MARTIN — ILB — MINNESOTA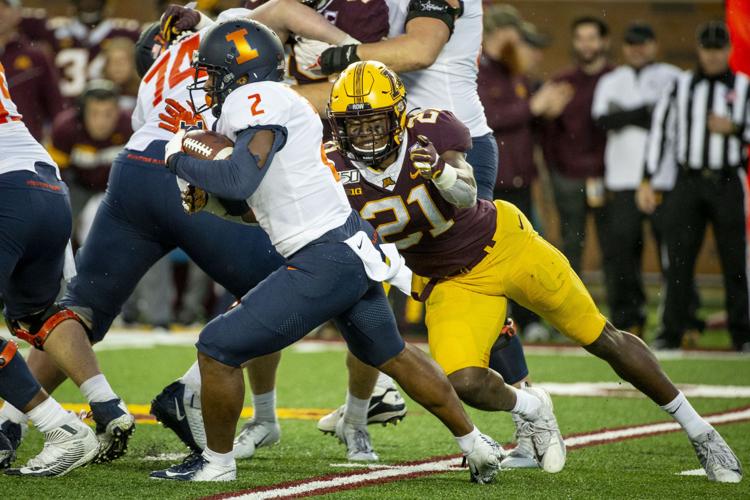 Notes: Martin finished his four-year career with the Gophers with 66 tackles, including 2 1/2 for a loss. In Minnesota's loss to Wisconsin in the battle for the axe in November, he had nine total tackles as the Badgers offense put up 453 total yards. Martin also had two interceptions last season in Minnesota's 38-31 win over Purdue to bring his career total to four. 
JON RUNYAN — OG — MICHIGAN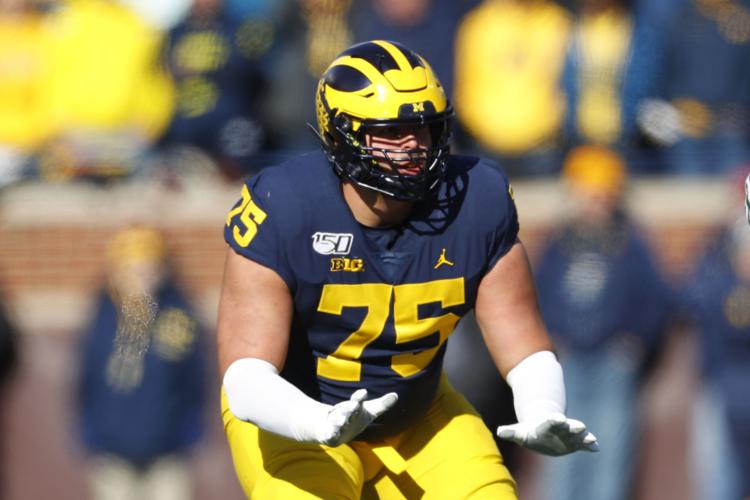 Pick: 192 (From Las Vegas)
Notes: Runyan, who made 25 of his 26 starts at left tackle, was a two-time winner of the University of Michigan's Hugh H. Rader Memorial Award, given to the Wolverines' top offensive lineman. Runyan's father, Jon Runyan Sr., also took home the award, making them the only father-son duo to earn the honor in school history. The junior Runyan almost cost himself his opportunity in Green Bay when he accidentally declined a call from the organization on the final day of the draft Saturday. "I declined a call from Green Bay, Wisconsin," Runyan said. "I tried to call back and my call didn't go through, and I had no idea what I just did." Luckily for Runyan, the Packers called right back and the rest is draft history. 
JAKE HANSON — C — OREGON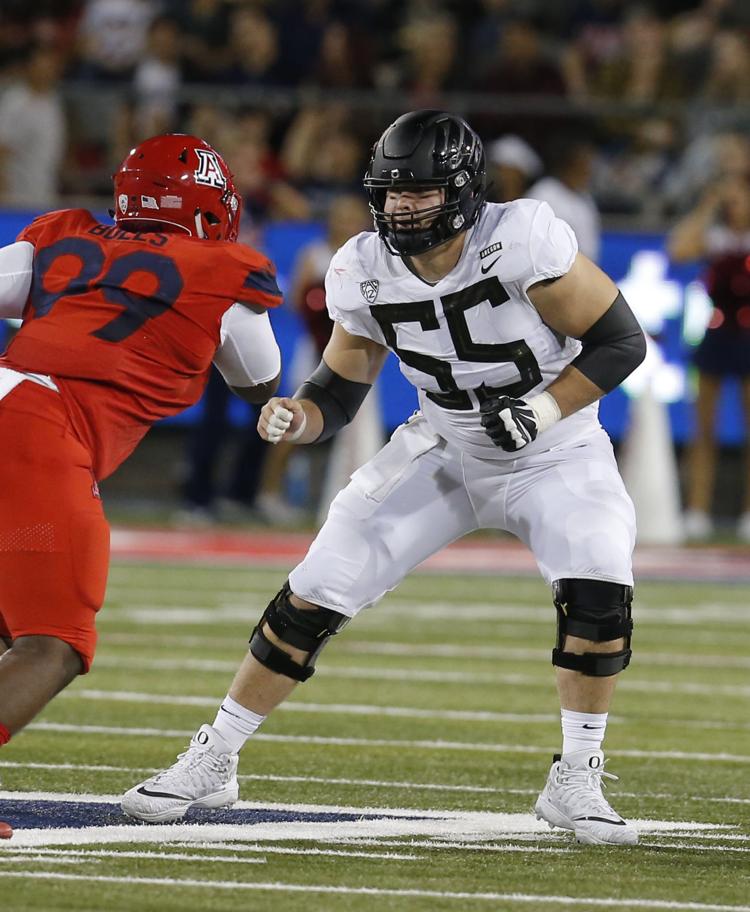 Pick: 208 (From Tennessee) 
Notes: Hanson, a two-time Associated Press Pac-12 All-Conference second team pick who started 49 games at center in four season with the Ducks, did not allow a single sack in 2,738 snaps over his first three seasons at Oregon. While starting 12 games as a senior, Hanson committed only one penalty in 746 snaps.  
SIMON STEPANIAK — OT — INDIANA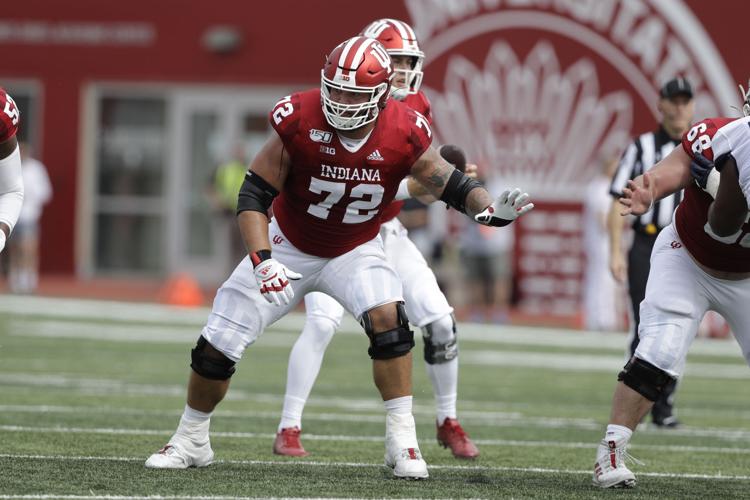 Notes: A team captain last season for the Hoosiers, Stepaniak was a third-team All-Big Ten pick by the media and an honorable mention All-Big Ten selection by the coaches as Indiana finished the year second in the conference in pass offense (302.4 yards) and first downs (23.4) and third in total offense (432.8 yards). He made 31 starts at Indiana, with 30 coming at right guard and one at left guard. 
VERNON SCOTT — S — TCU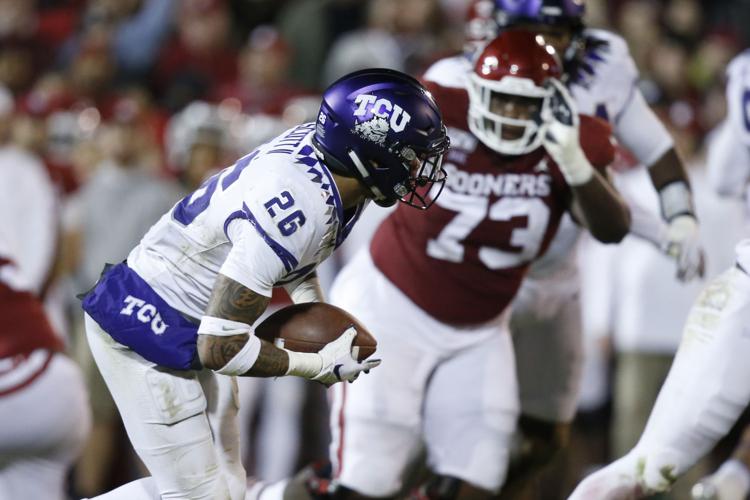 Pick: 236 (From Buffalo via Cleveland) 
Notes: Scott appeared in 26 games for the Frogs over three seasons, turning in his best effort last season when he started 10 games and had a career-high 44 tackles as well as a fumble recovery and a 98-yard pick-six in TCU's 28-24 loss at Oklahoma in November. 
JONATHAN GARVIN — DE — MIAMI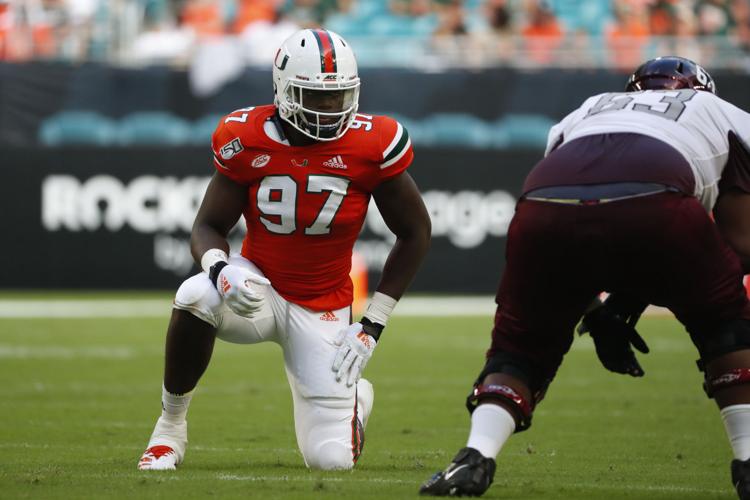 Pick: No. 242 (From Baltimore) 
Notes: A two-year starter for the Hurricanes, Garvin had 12 1/2 sacks and 29 tackles for a loss during his three seasons in Miami. Last season as a junior, Garvin made 11 starts while appearing in 12 of 13 games, finishing with five sacks, nine tackles for a loss, four quarterback hurries and two forced fumbles. 
Be the first to know
Get local news delivered to your inbox!