The Beaver Dam prep boys basketball team is dangerous.
The Golden Beavers feel they can play against the best in the state and when they're on their game, they have a swagger about them that spreads like wildfire among the team.
Kimberly, a top-five team in the state in Division 1, found that out firsthand Saturday night at Beaver Dam High School when the Golden Beavers — buoyed by 15 3-pointers — nearly pulled off a major upset but ultimately suffered a 71-67 non-conference loss.
"They get some confidence from this," Kimberly coach Lucky Wurtz said. "They should be taking this and running the table. If they play like that, they can beat anybody around. They can make a run at Division 2. I'm telling you, I'm impressed. We didn't play that bad; they played good. That's a compliment to them. It's all to them. I sure hope they do — I hope they run the table."
The effort by his team was no surprise to Beaver Dam coach Tim Ladron, though, as he feels the Golden Beavers can match up with anyone. They obviously could with the Papermakers, ranked fourth in the WisSports.net coaches poll and fifth in the Associated Press poll.
"I'm super happy with the way we played," Ladron said. "I'm really proud of our guys. We've talked about it all year that we feel like we can play with anybody. Of course, when you get this close to knocking them off, it hurts a little bit because you're that close to pulling it off. Our guys played awfully hard."
The Papermakers (11-1) built their lead to as big as 58-51 with 7 minutes, 3 seconds to go, but 3s by Broden Boschert and Jordan Schwanke made it 58-57 with 5:50 left.
Every time Beaver Dam (7-6) got close to taking the lead late, Kimberly answered. First it was Conner Wnek's three-point play, then a Levi Nienhaus-Borchert layup that gave Kimberly a 63-57 cushion.
Then after Beaver Dam's Nate Abel — who hit five 3s and finished with 19 points and five assists — drained his final triple of the night to make it 63-60, Charlie Jacobson answered 19 seconds later with a 3 of his own to make it 66-60 with 3:36 to go.
Beaver Dam, which opened at No. 10 in Division 2 in the first WisSports.net coaches poll of the season in early December but is currently unranked, trailed 69-64 with 1:09 left but pulled within 70-67 with 15 seconds remaining on a 3 from the top of the key by Boschert.
The upset bid ended there, however, as the Papermakers made one more free throw to salt the victory away.
"They ran great stuff," Wurtz said. "And Nate Abel just shot the heck out of it. It was unbelievable (the way) he was coming off screens. Yeah, they're open, but they're still tough high school shots. We haven't seen a lot of that and we play in the best league (the Fox Valley Association), I think, in the state."
Earlier in the game, Abel drained back-to-back triples to cut Beaver Dam's deficit to 26-24 with 5:21 remaining in the first half. After the Papermakers answered with a 6-0 run, Abel hit another 3 to keep the Golden Beavers close as Kimberly led 32-27 with 3:17 remaining in the half.
"He's been around the block," Ladron said of Abel. "He plays a lot of big-time AAU basketball and when Nate is under control and stays within himself, he's a tremendous player. He hit some big shots and took care of the ball really well. He's been a big factor for us."
Beaver Dam's Cade Ferron — who also made five 3s and finished with a team-high 21 points to go along with seven rebounds — picked up where Abel left off when he scored five straight points to make it 34-32. Nienhaus-Borchert was fouled at the first-half buzzer and made one of his two free throws to give Kimberly a three-point advantage going into the locker room.
Things turned back in the Golden Beavors' favor after the break, though, as a 3 by Abel sparked a 9-2 run that gave them a 41-37 advantage just 1:10 into the second half.
Beaver Dam remained in front until Nienhaus-Borchert turned a steal into an easy layup to give Kimberly a 50-49 lead with 10:15 to go.
"We needed that," Wurtz said. "We got some pressure and went up the line and it was Levi (who stepped up)."
"You won't see many better," Wurtz added of the 6-foot-5 senior forward, who led all scorers with 28 points. "He's a great high school player. He's tough to handle for anybody in any world. He came up big tonight."
Beaver Dam had a chance to retake the lead on the ensuing possession after Nienhaus-Borchert's steal and layup, but a turnover by Schwanke gave it back to the Papermakers and they slowly added to their cushion after that.
As good as Kimberly was over the final 10 minutes, Wurtz was still left to lament his team's defense overall.
"It's inexcusable to let a team get 15 3s," he said. "Something had to happen right and it was Levi (who made it happen)."
The momentum never really swung back Beaver Dam's way, either.
"They're one of the best teams in the state of Wisconsin," Ladron said. "They have legit shot at winning the Division 1 state championship. Part of it is just how good they are. They're athletic, they're long, they're physically strong and they made some plays. We had a little turnover stretch there, but I can't fault our effort. We held them to seven offensive rebounds. We gave it everything we've got and they had a little bit more than us."
One of many silver linings in the loss for Beaver Dam was the way Marshal McGauley defended Neinhaus-Borchert.
"I thought Marshal did a really good job," Ladron said. "He worked his tail off. That was an incredibly difficult assignment for a kid that's probably going to be a first-team All-State."
Ladron said because of how good Neinhaus-Borchert is at finding open shooters for 3s, a big priority on defense was defending the perimeter.
And Beaver Dam did that pretty well, too, as Kimberly only made four 3s — all by different shooters.
The way the Golden Beavers played, it proved to be a good midseason test for Kimberly.
"It's a great game. Let's say you win by 20, you don't learn nothing," Wurtz said. "You want to get the W and we learned some things about ourselves. We learned we've got to respect the opponent. I told them (the Beavers) could shoot the 3. I watched the kids shoot — they're not shooting great numbers on the year, but their shots are good."
Finally, Beaver Dam had a hot-shooting night — and the Beavers picked a good time to bust out.
"I've said all year we can shoot the basketball. We've had some rough stretches at times, but today we proved that we can shoot it," Ladron said. "A lot of that comes from ball movement. We did a great job of finding open guys and hitting open 3s. We needed every bit of it against a team like this. A lot of teams will play a team like this and they play scared and don't hit many shots because they're afraid of the moment.
"These guys aren't. They like playing against teams like this and when you perform like this and knock down shots the way they have, it proves they're capable."
Jordan Schwanke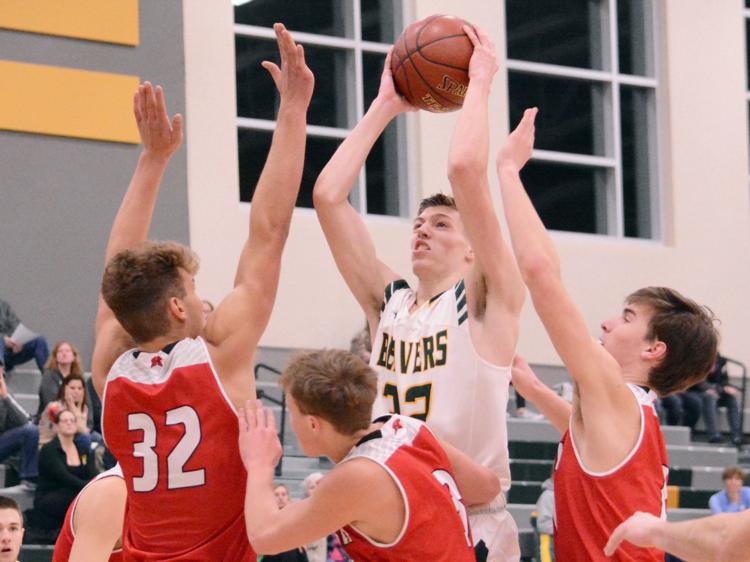 Marshal McGauley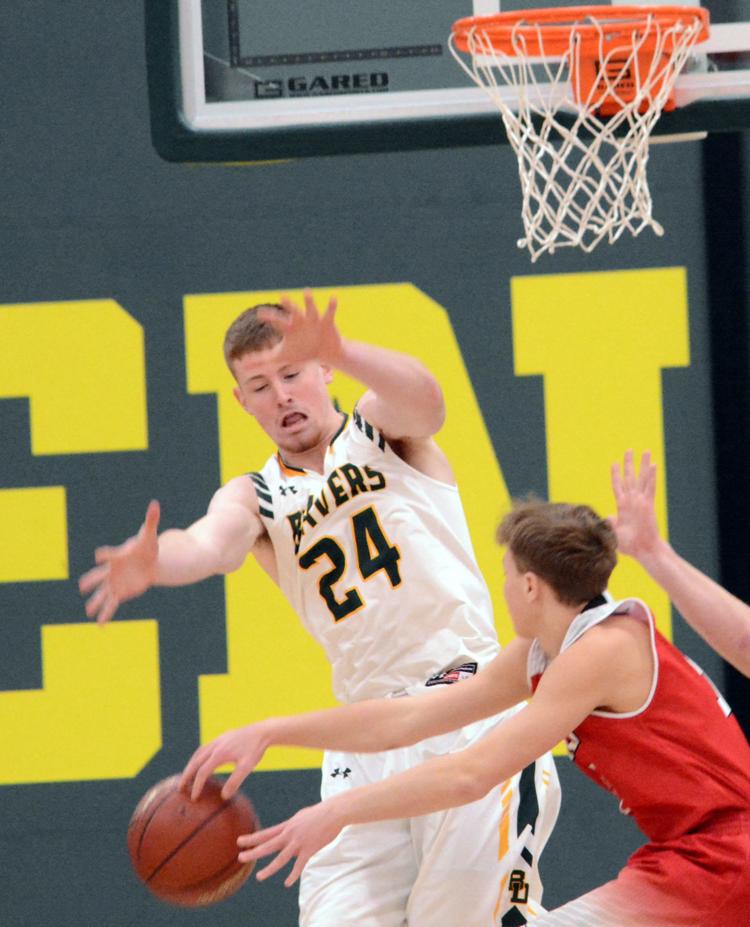 Jordan Schwanke 3.jpg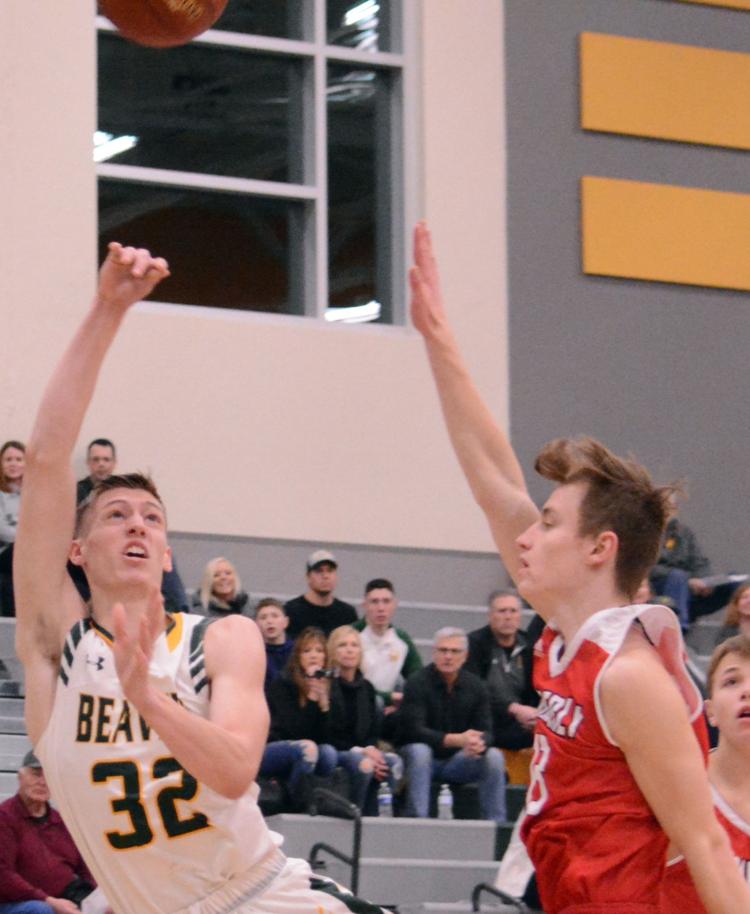 Connor Kelm.jpg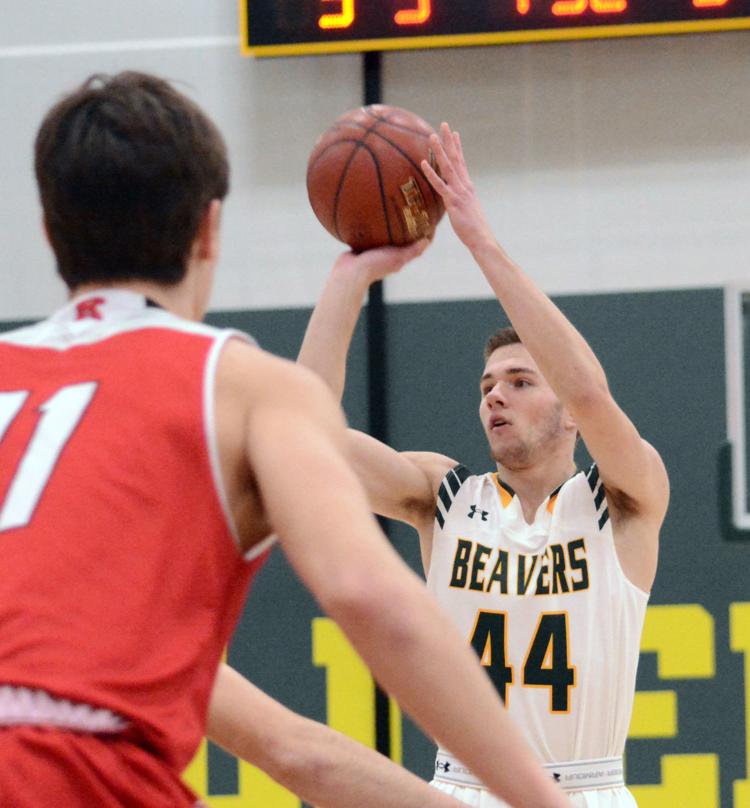 Nate Abel.jpg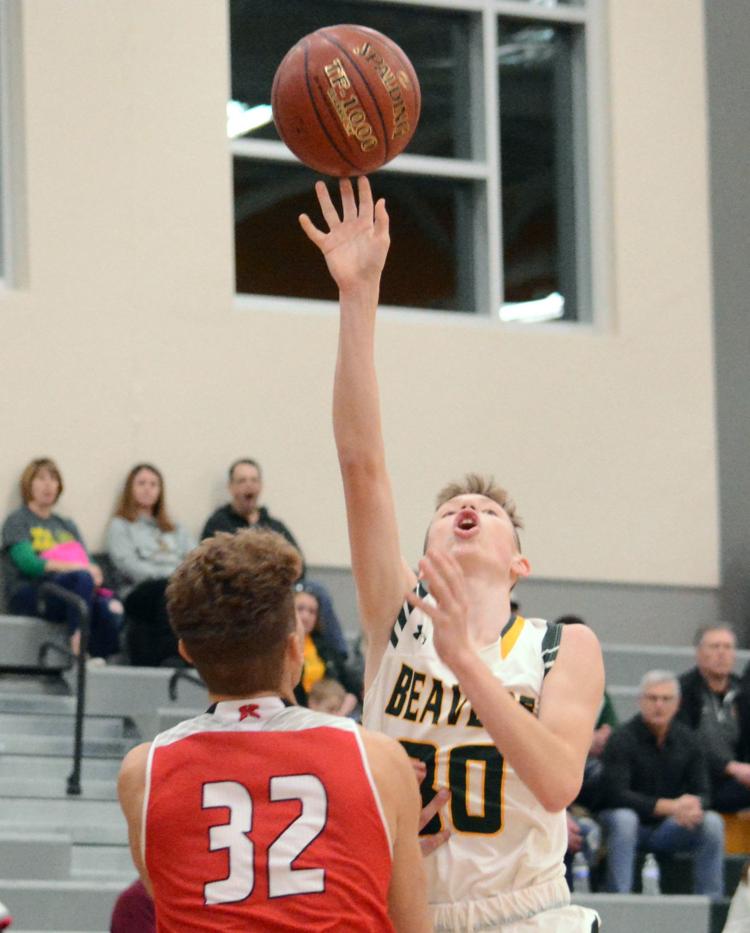 Jordan Schwanke 2.jpg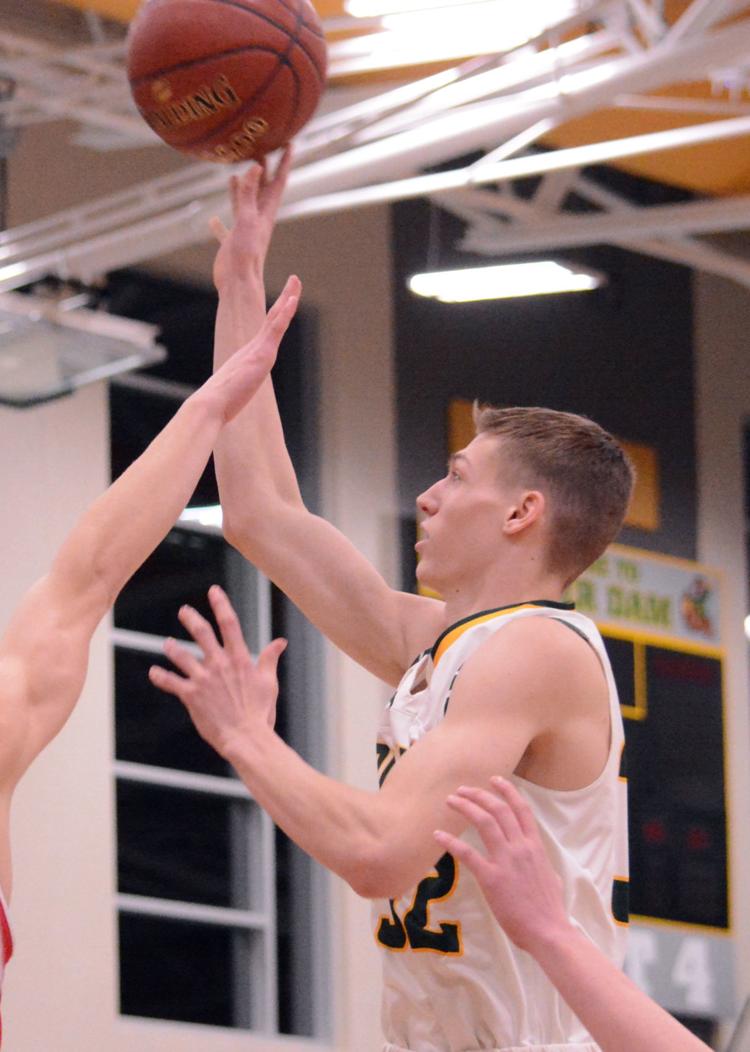 Jordan Schwanke 4.jpg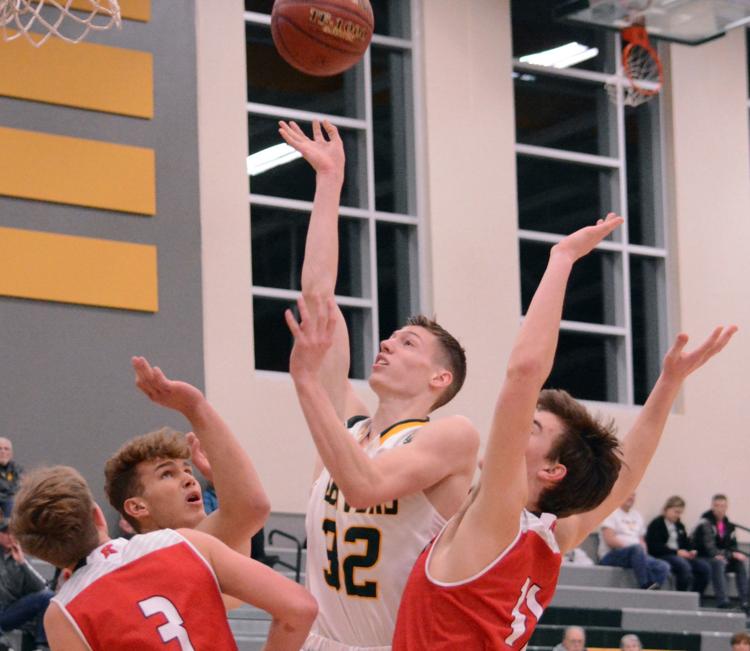 Connor Kelm 2.jpg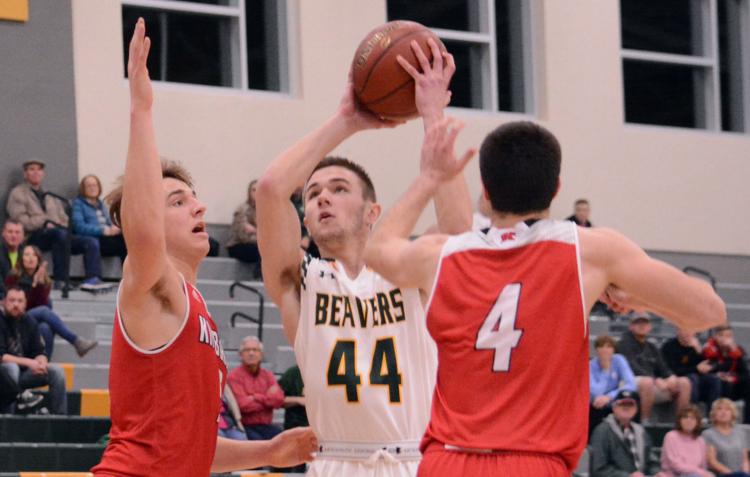 Jordan Schwanke 5.jpg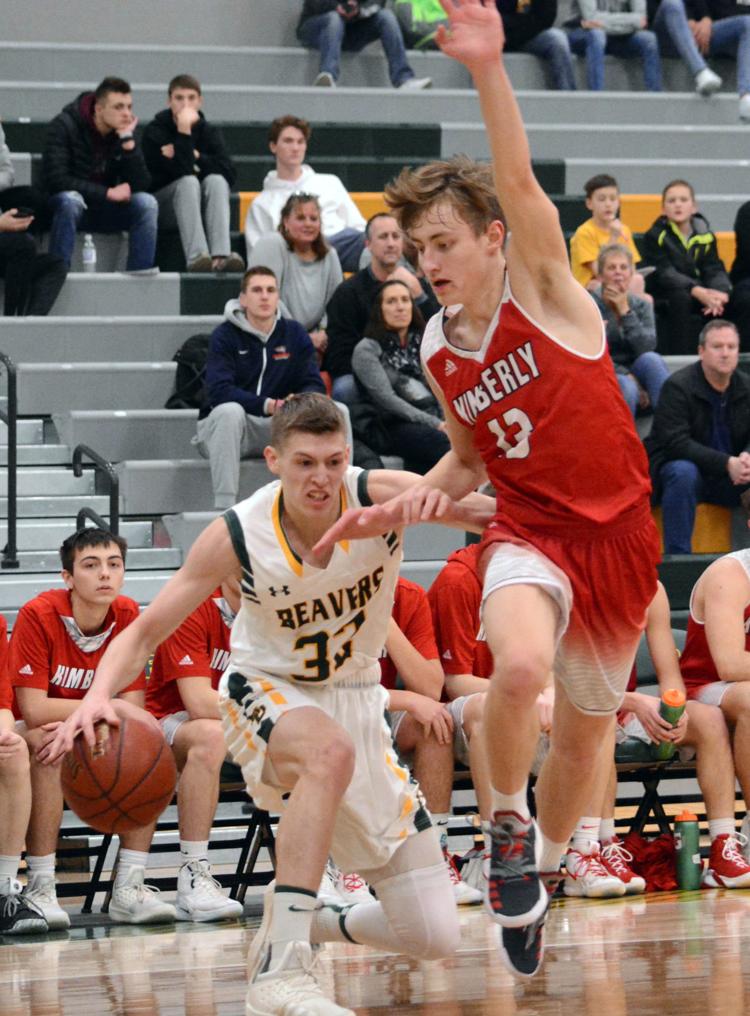 Nate Abel 2.jpg
Levi Neinhause Borchert.jpg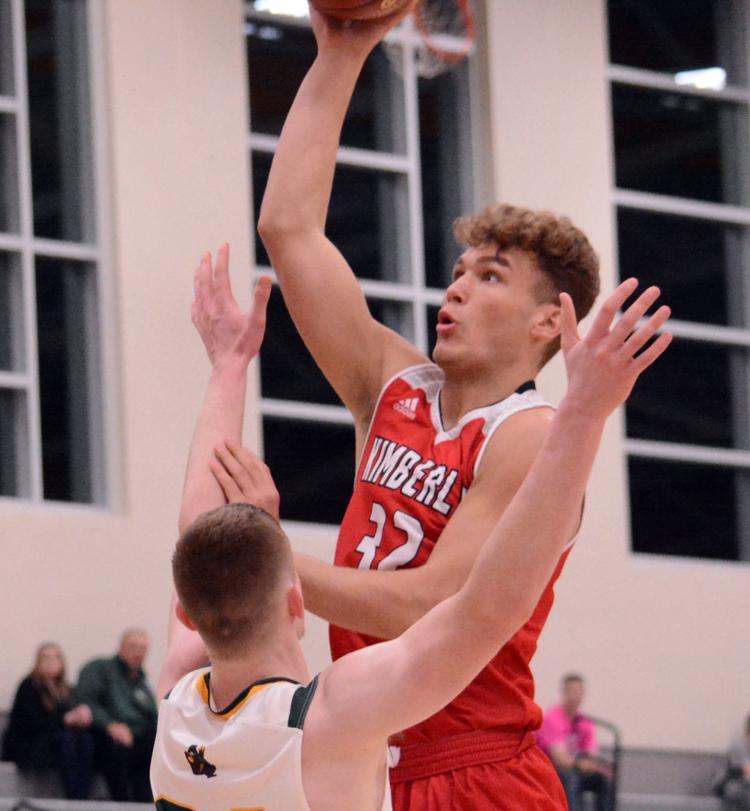 Nate Abel 3.jpg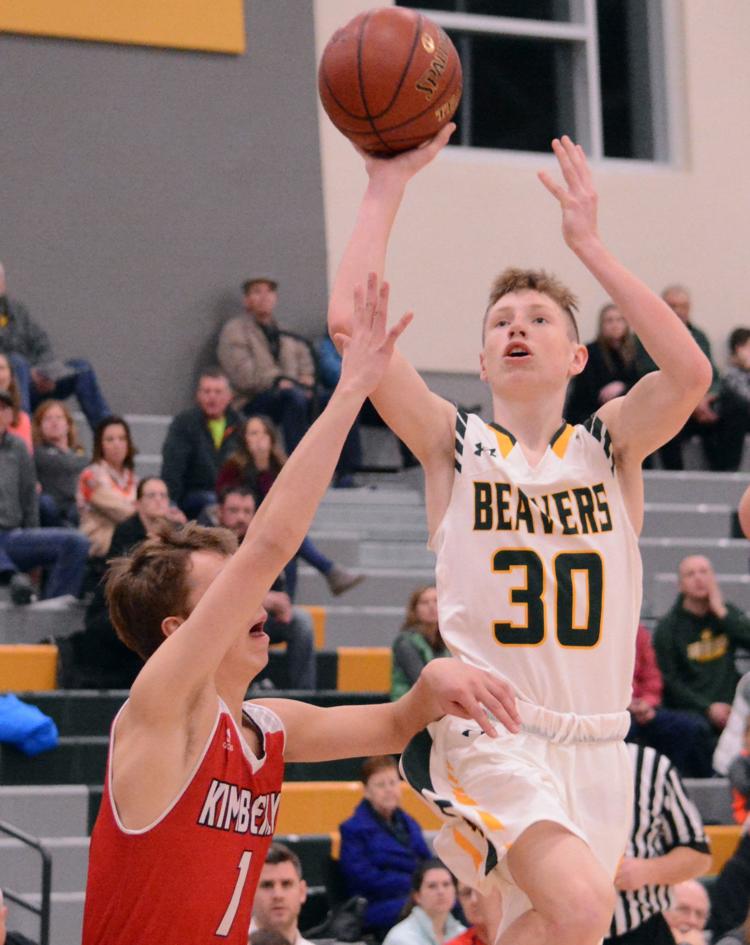 Nate Abel 4.jpg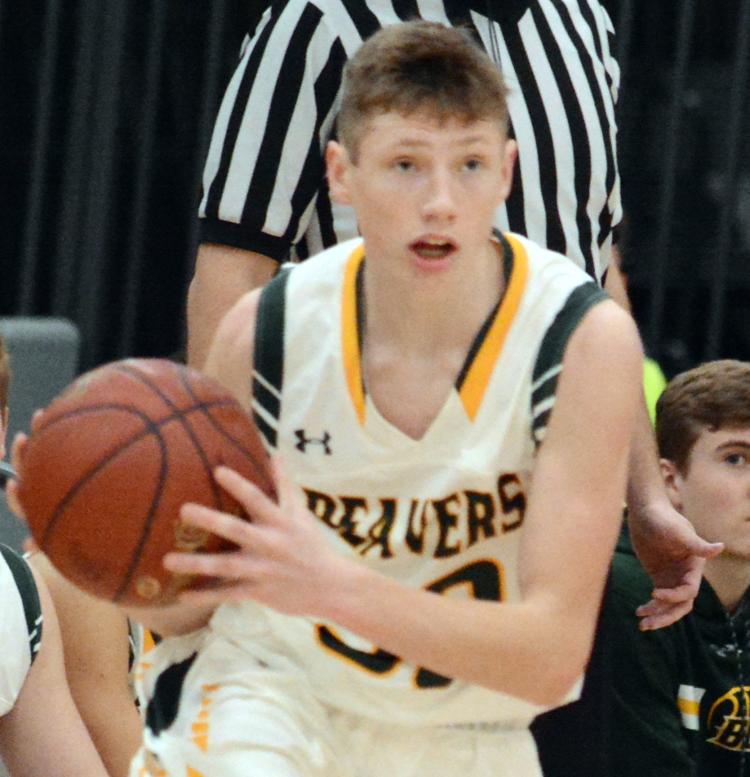 Beaver Dam bench.jpg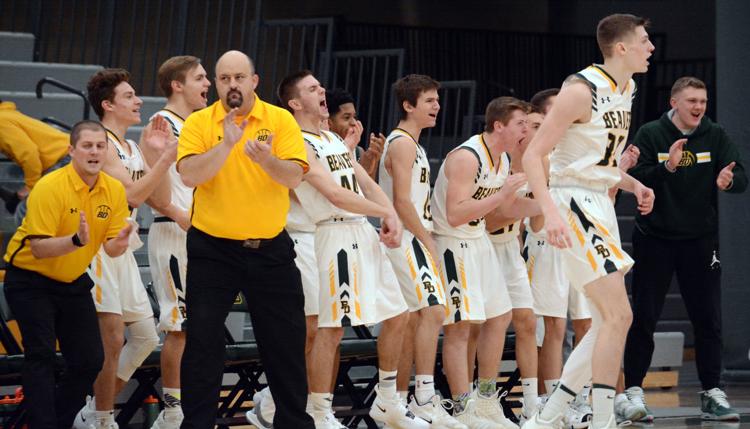 Alec MArtzahl.jpg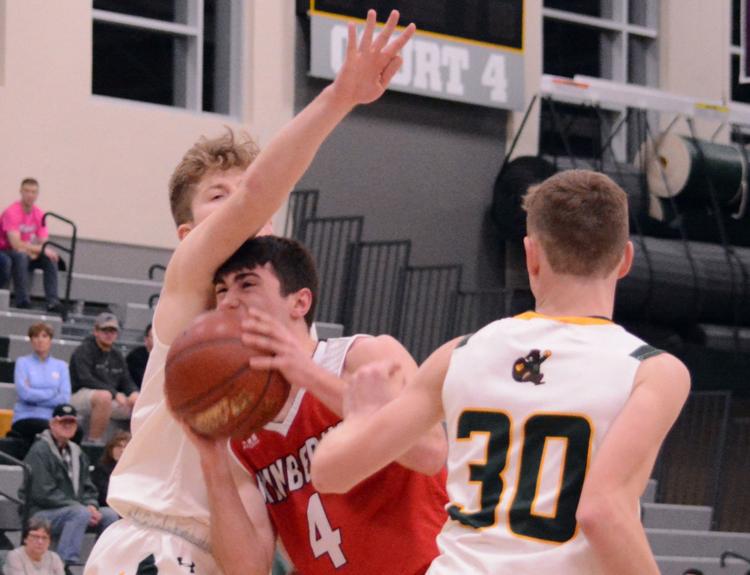 Levi Neinhause Borchert 2.jpg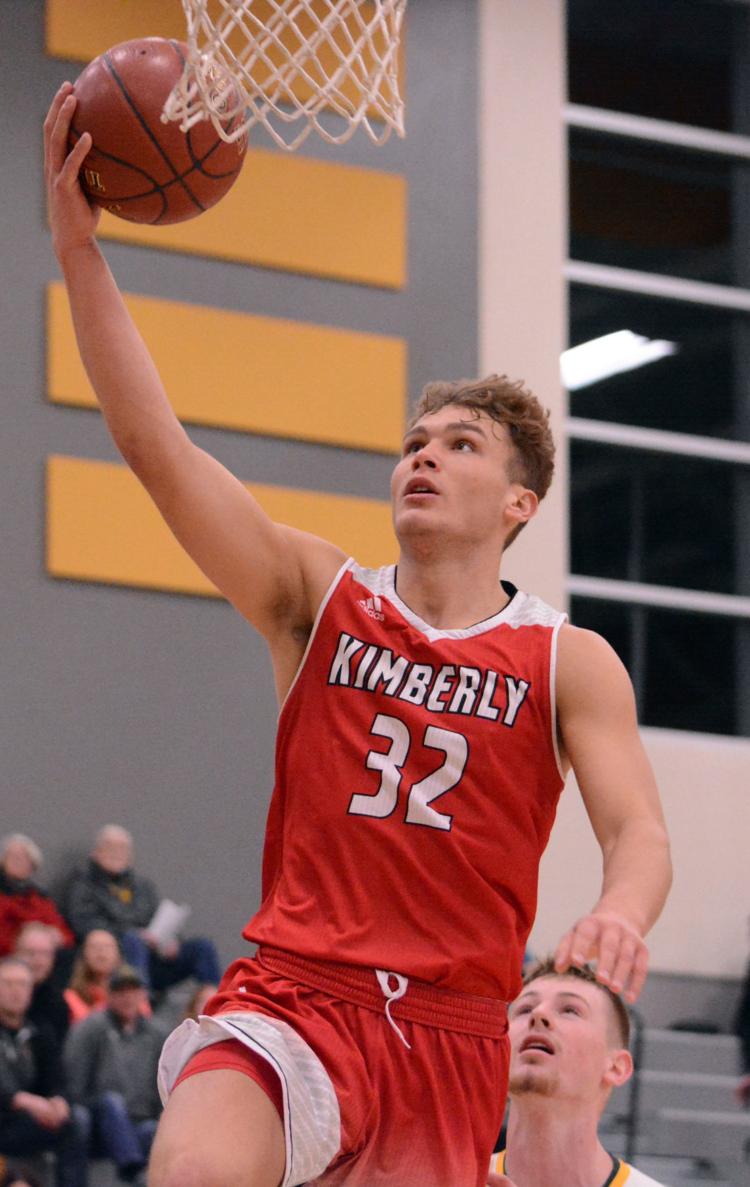 Kimberly steal.jpg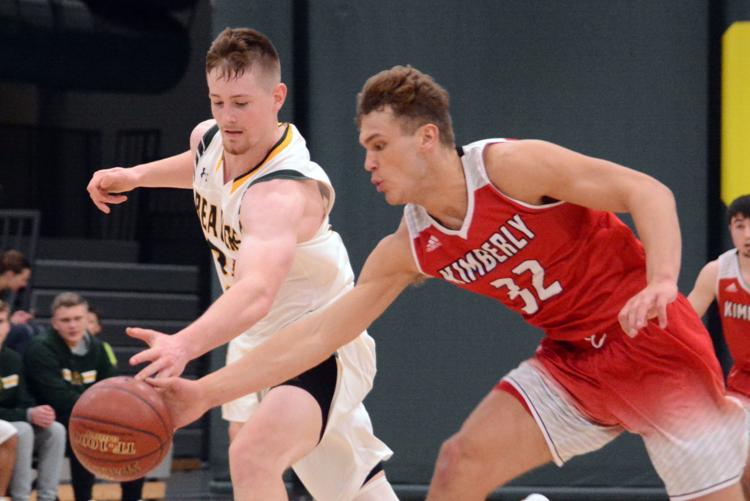 Marshal McGauley 2.jpg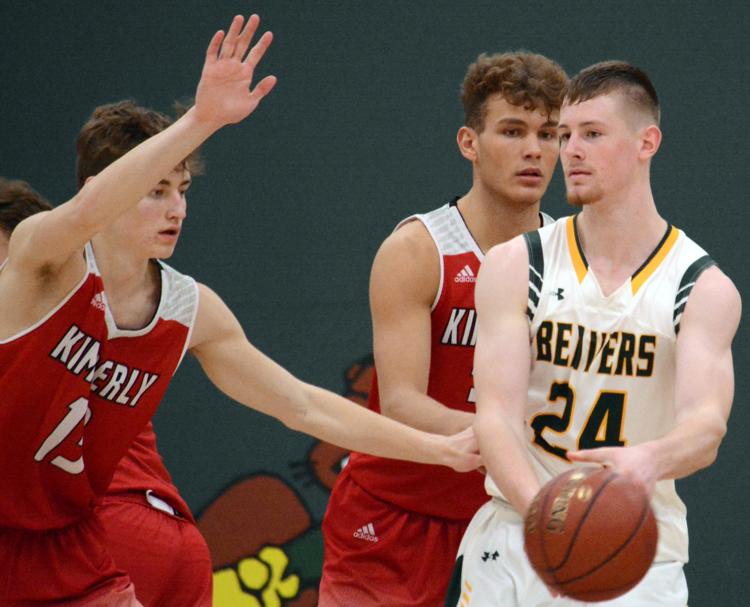 KIMBERLY 71, BEAVER DAM 67</&hspag3>
KIMBERLY — Miller 12, Thies 5, Jacobson 1 3, Nienhaus-Borchert 28, Buchanan 14, Martzahl 2, Wnek 7, Buchanon 14. Totals (fgs ftm-fta pts) 28 11-19 71.
BEAVER DAM — C. Ferron 21, Schwanke 7, McGauley 4, Boschert 11, Abel 19, Kelm 5. Totals (fgs ftm-fta pts) 25 2-2 67.
3-point goals — KIM 5 (Miller 1, Thies 1, Jacobson 1, Buchanan 1, Buchanon 1), BD 15 (C. Ferron 5, Schwanke 1, Boschert 3, Abel 5, Kelm 1). Total fouls — KIM 12, BD 15.