BROWN DEER — It had been a year since the Waupun prep boys basketball team let a double-digit lead slip away in the sectional finals vs. Jackson Kettle Moraine Lutheran, and Warriors coach Dan Domask wanted to make sure the players hadn't forgotten.
He wanted them to be ready if it happened again.
The discussions proved to be fruitful, as the Warriors punched back this time after Brookfield Academy erased a 10-point second-half deficit, retaking the lead with a big five-point swing that paved the way for Waupun to win 64-58 in Saturday afternoon's WIAA Division 3 sectional championship game at Brown Deer High School. Senior Marcus Domask had 25 points and 15 rebounds to power the Warriors to their second state appearance in four years.
There is no heartbreak this year at sectionals for Waupun. Instead, jubilation, and a ticket to Thursday afternoon's state semifinals at the Kohl Center in Madison, where the Warriors will face Denmark.
"It didn't sit well for that whole year," said Domask, Marcus' father. "We talked about it. We talked about how we were different and when that situation arises that we were ready for it."
They weren't all talk, though. The Warriors — who were ranked second in the final Division 3 WisSports.net coaches poll — backed up their confidence.
"Anytime you think of last year, it gives you a little heartbreak," Waupun senior Trevor VandeZande said. "I'm just glad we had an extra year with these great teammates because these are special guys with so much talent."
Waupun led last year's sectional championship game over Kettle Moraine Lutheran 34-21 at halftime only to see the senior-laden Chargers zip back and win 53-48.
So when the Warriors (25-1) saw their 10-point second-half lead evaporate on senior Marco Humphrey's three-point play that gave the eighth-ranked Blue Knights (20-6) a 53-52 lead with 5 minutes, 48 seconds remaining, those painful memories came bubbling to the surface.
"Thinking about how we lost last year, giving up the big lead, I think we didn't have the maturity," said VandeZande, who has played four years on varsity along with Marcus Domask and Reece Homan, including a march to the 2016 state title. "We didn't really know what to do. For so many of us, that was our first big-time game because our freshman year, we had the seniors in front of us."
Homan said the Warriors knew exactly what to do this time around, though — convert on offense and then get stops on defense.
The former happened almost immediately when VandeZande dished to Homan in the paint for a basket that gave the Warriors the lead again at 54-53 with 5:15 to go. Then 42 seconds later, after a stop on defense, senior Quintin Winterfeldt — who finished with eight points and six rebounds — converted a three-point play to make it 57-53.
"It worked out nice," said Homan, who finished with 16 points and nine rebounds.
After converting on those two straight possessions for the four-point lead, Waupun then got the stops necessary to protect the advantage — outscoring the Blue Knights 7-5 over the final 2:26.
But it wasn't until there were 11 seconds left when Waupun led 63-58 that Homan felt like his team was going to win. That's when teammate Benet Veleke busted up a screen and tipped the ball the other direction, running off enough time to assure that Brookfield no longer had a chance at coming from behind.
"That's kind of the first time I thought, 'Oh, we've got this,'" Homan said. "I wasn't trying to settle because all of us were guilty of settling last year. That's why it slipped out of our hands. This year, we all realized we don't get another chance next.
The Blue Knights didn't score in the last 30 seconds. Meanwhile, Domask made a free throw with a half-second left to punctuate the scoring. He intentionally missed the second free throw to run out the clock and let the celebration begin.
"We talked about if we held them in the 50s, it was going to be our game because our defense has generally done that (all season)," Dan Domask said.
The Warriors hadn't had a close call like this all season, with every one of their wins before Saturday coming by at least a dozen points and all but six by 20 or more. Their only loss is a 79-64 defeat at the hands of Greendale Martin Luther — the top-ranked team in Division 3 in the coaches poll and also a sectional champion— on Dec. 18.
"I prefer a larger (win), but in tournaments we've been talking about dominating and conquering our opponents with the mindset that we're going to be the aggressor," Dan Domask said. "That was our locker room discussion, but we did have an alternative plan, though — that was to survive and advance.
"The first didn't happen and that's what I liked. I liked the fact that we got tested today."
The Warriors coach also liked the way VandeZande played while finishing with 11 points and three assists.
"Trevor was spectacular as a floor general," Domask said. "He doesn't need a lot of points. He just wants to win and he took what the defense gave, and made plays for his teammates today. That's what a point guard should do."
Marcus Domask agreed, saying, "We've been working on staying strong with the ball and it showed up tonight (through VandeZande)."
Now the Warriors get to do what they've set out to do all season: try to replicate 2016, when that year's team won the program's first state title in its first appearance at state since 1927.
"We all set a goal at the beginning of the season that this is our goal: get to state and hopefully win it," Winterfeldt said. "That's what we've been pushing for and working for."
Dan Domask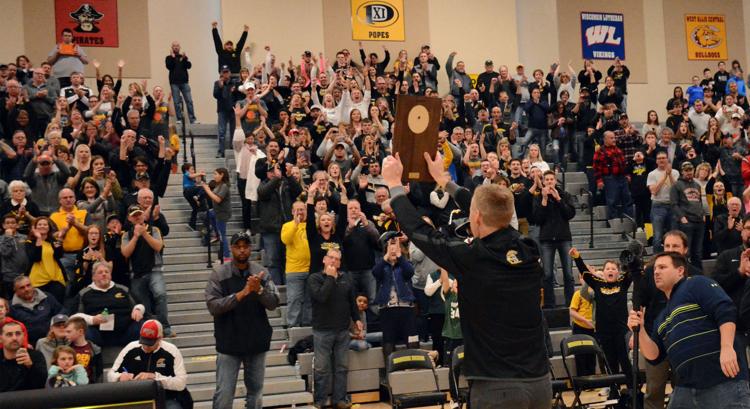 Benet Veleke and Conner Kamphuis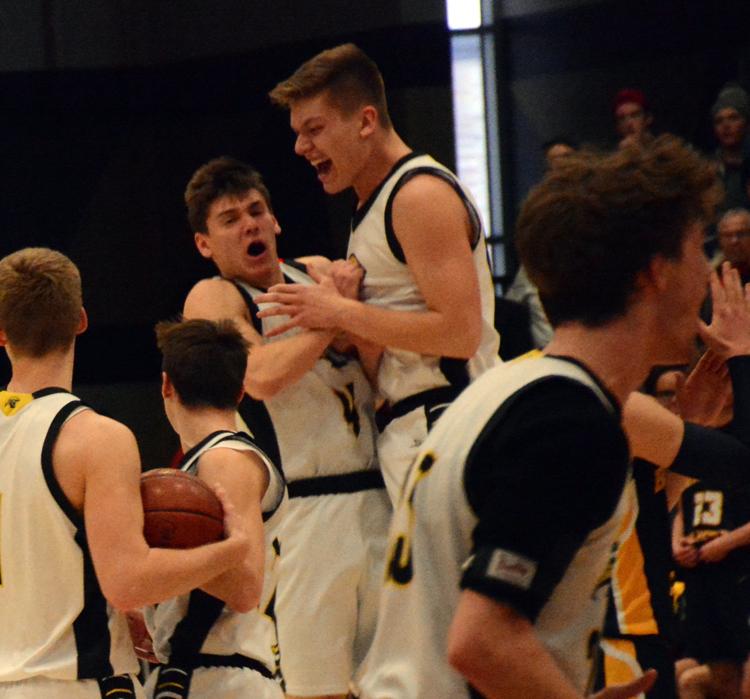 Gabe Keach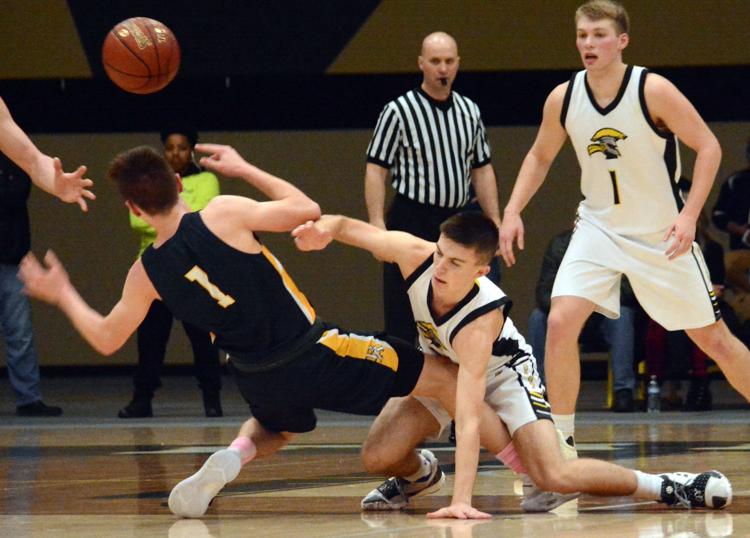 Reece Homan celebrating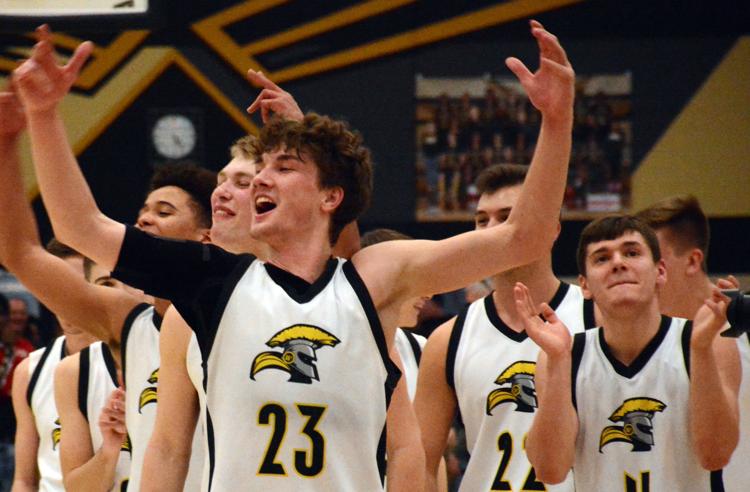 Quintin Winterfeldt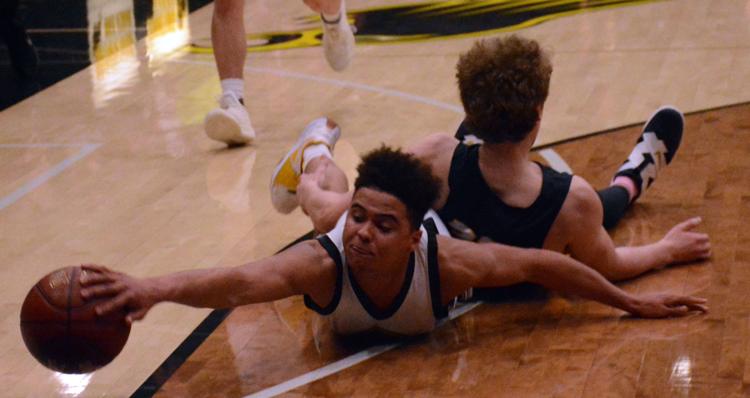 Reece Homan block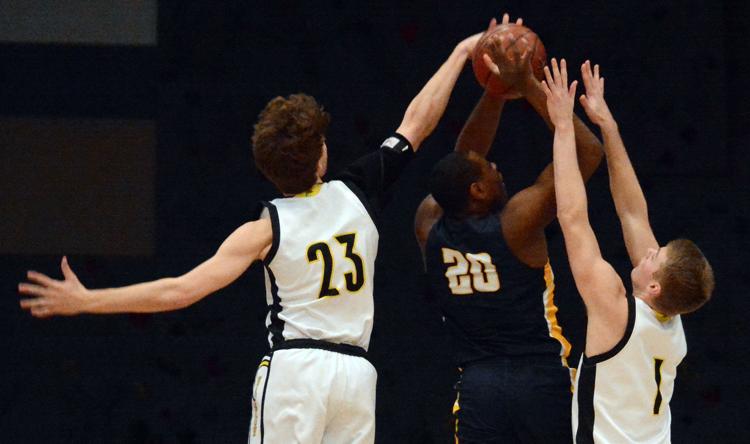 Marcus Domask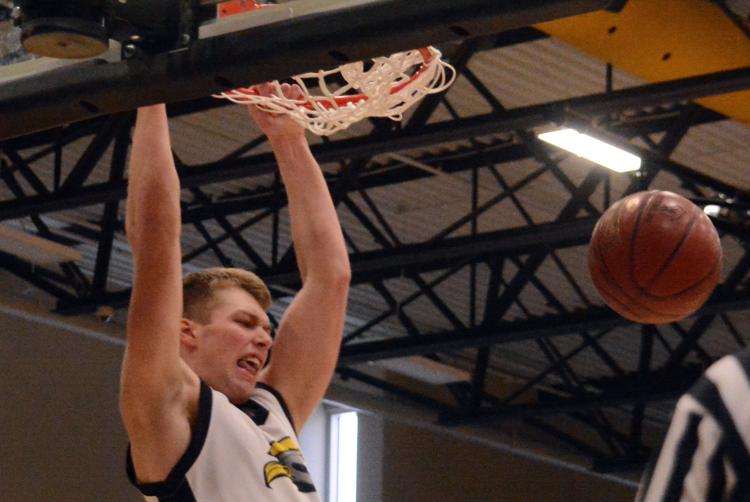 Waupun crowd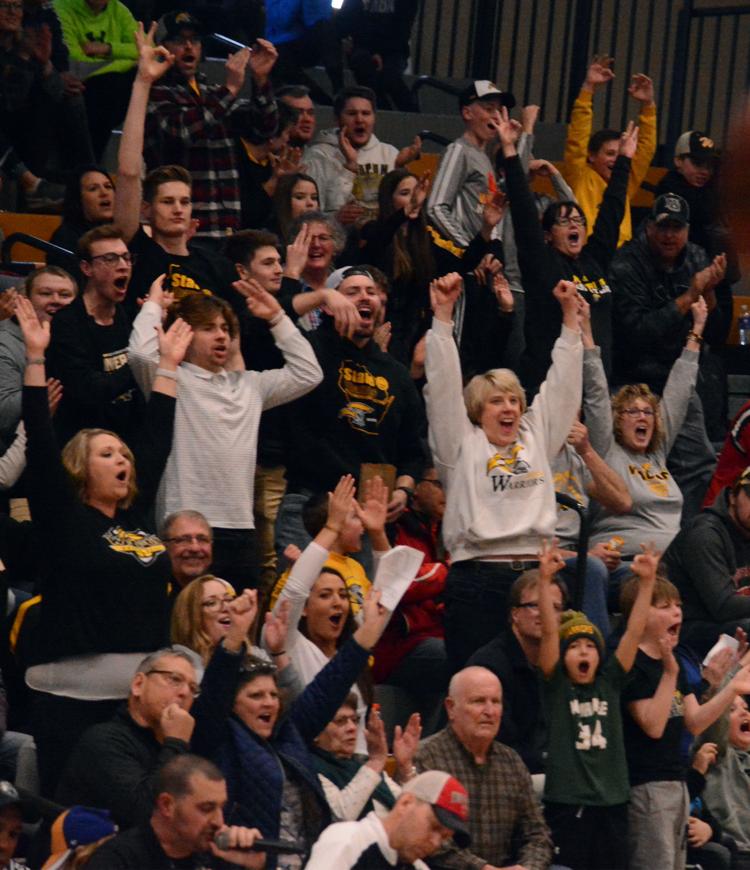 Marcus Domask
Quintin Winterfeldt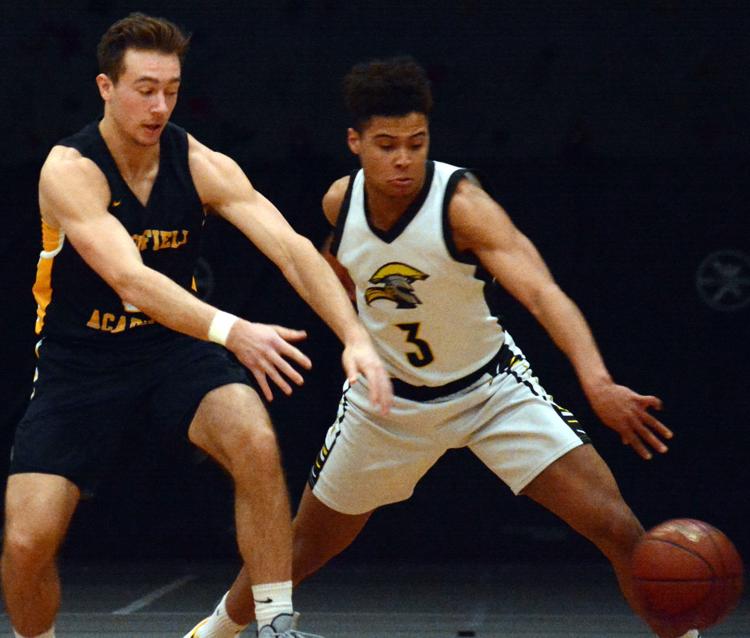 Reece Homan shot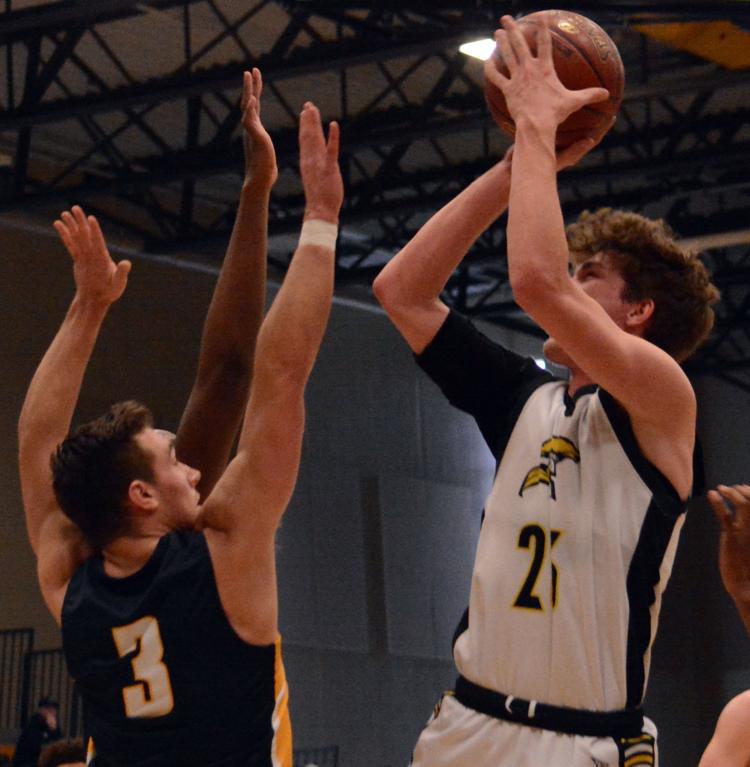 Marcus Domask
Trevor VandeZande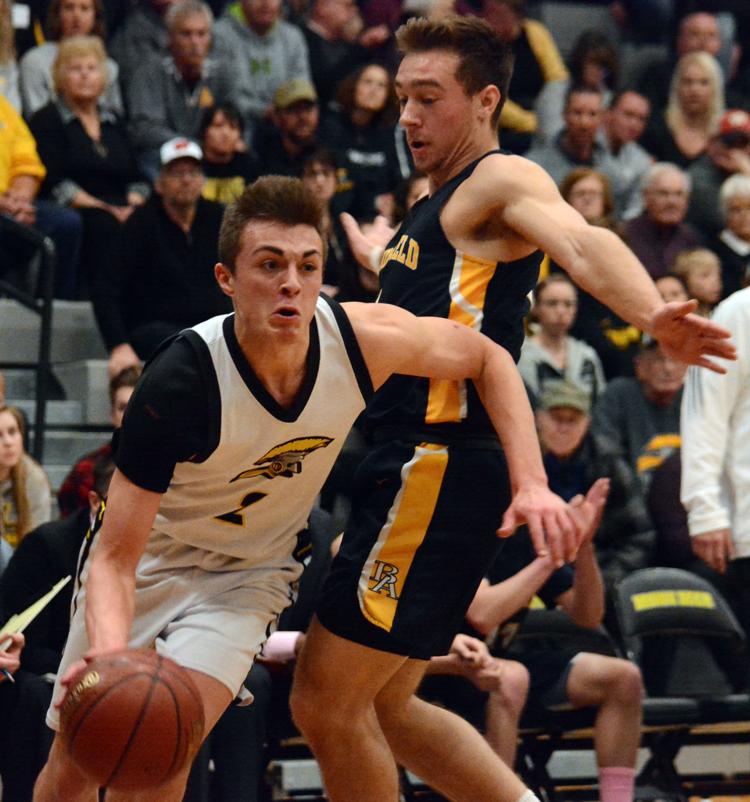 Quintin Winterfeldt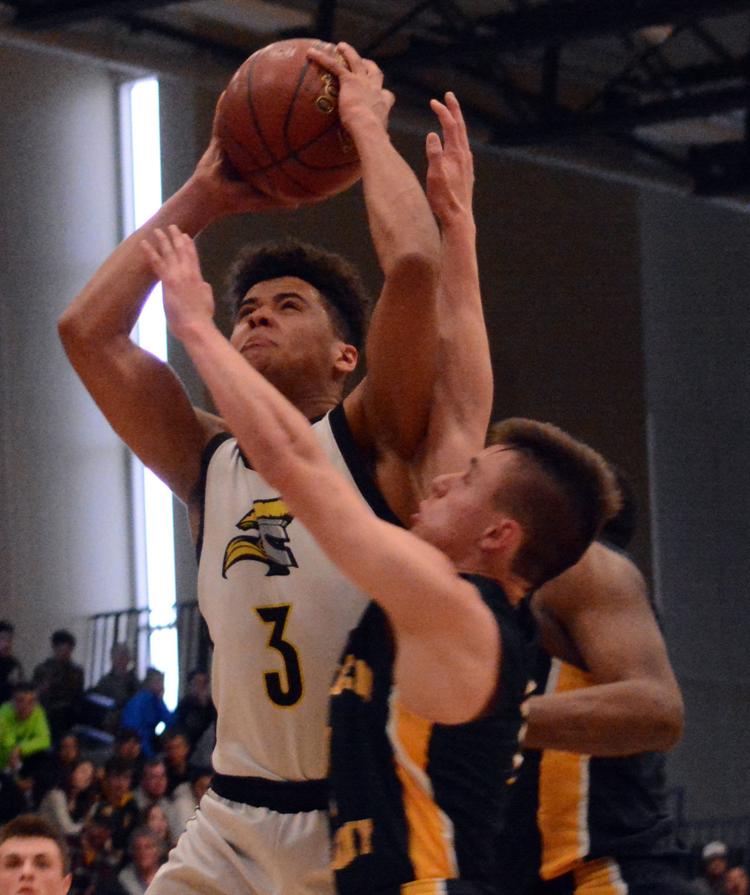 Trevor VandeZande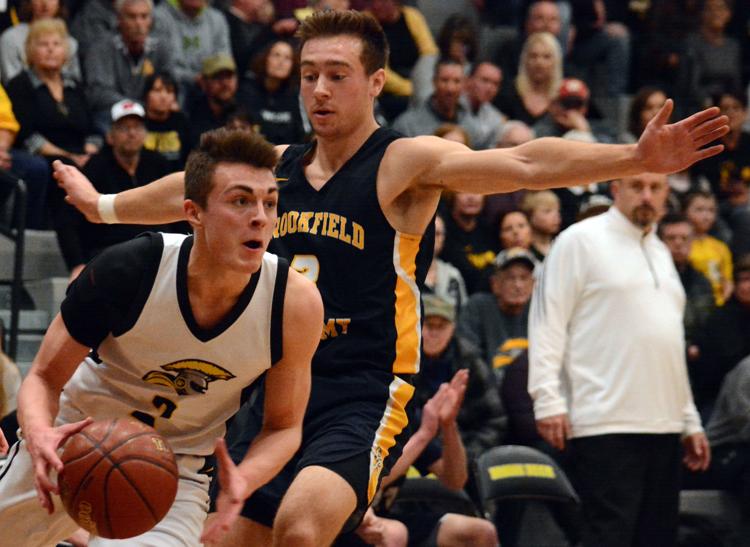 Trevor VandeZande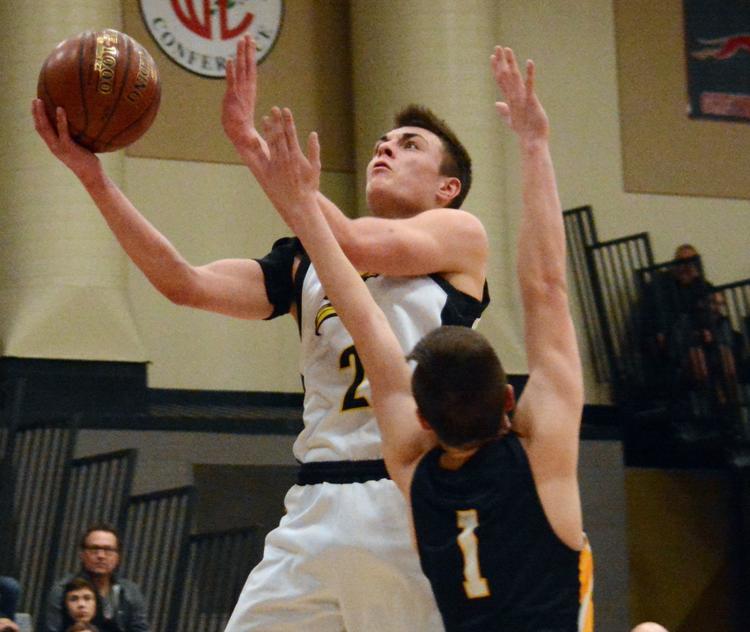 Reece Homan celebrating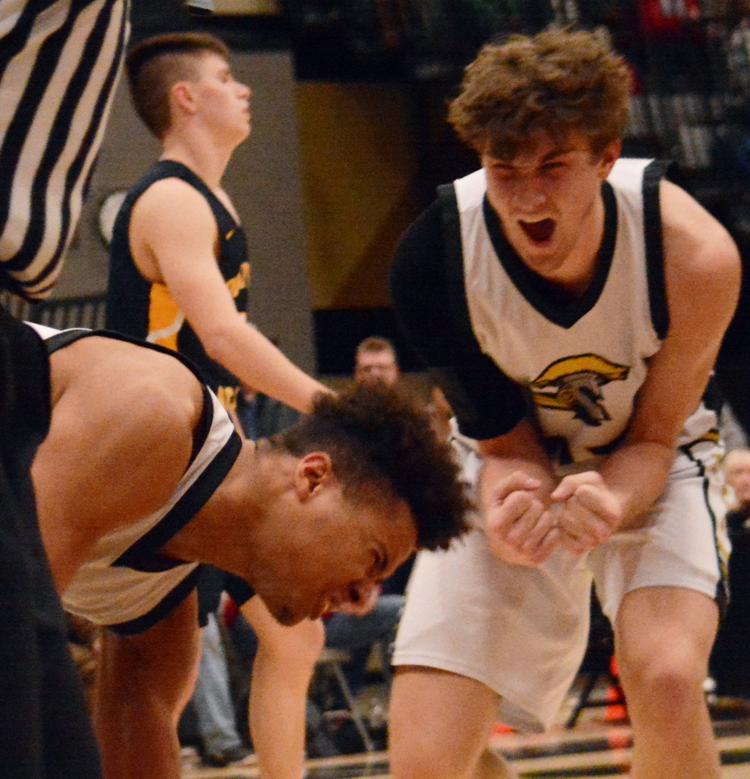 Waupun managers.jpg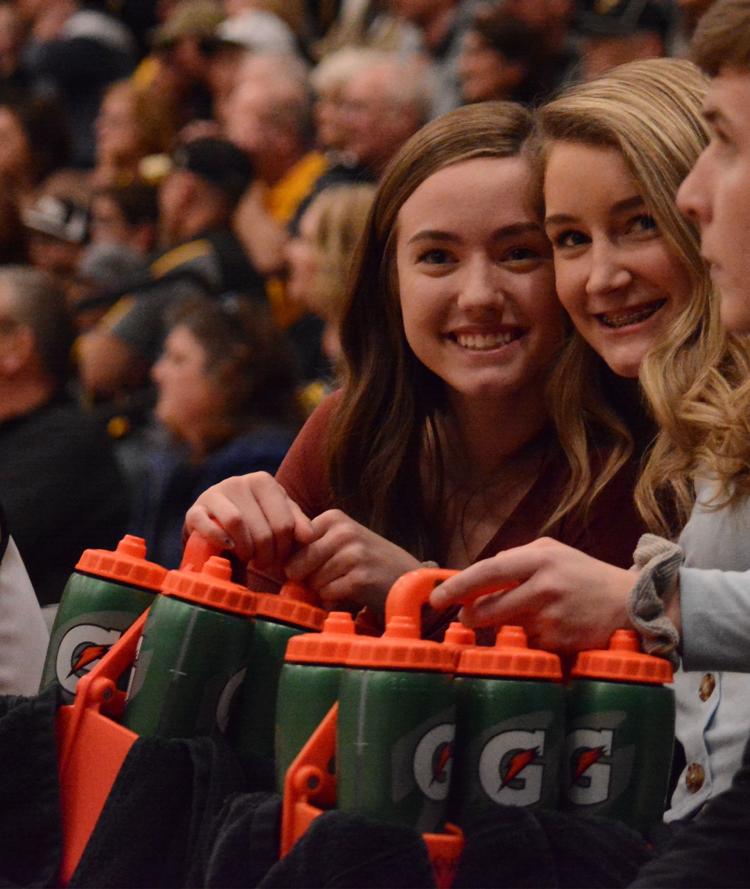 Benet Veleke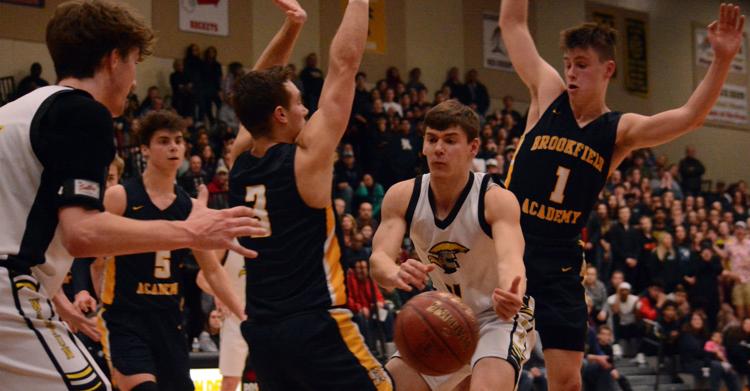 Quintin Winterfeldt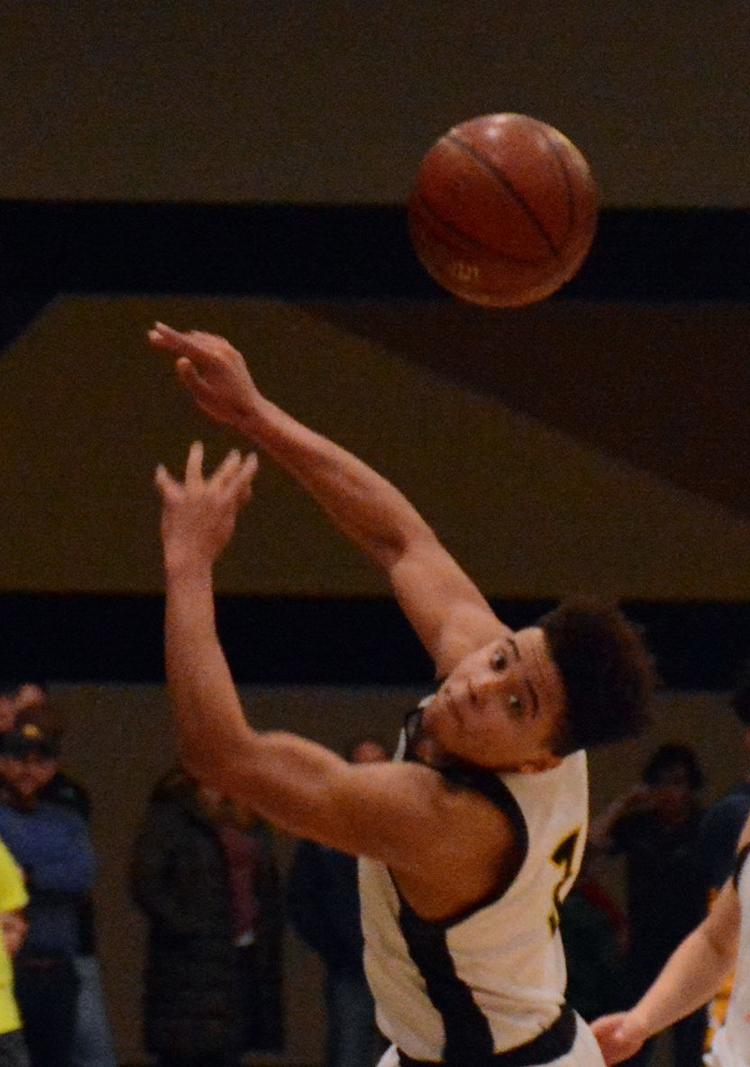 Trevor VandeZande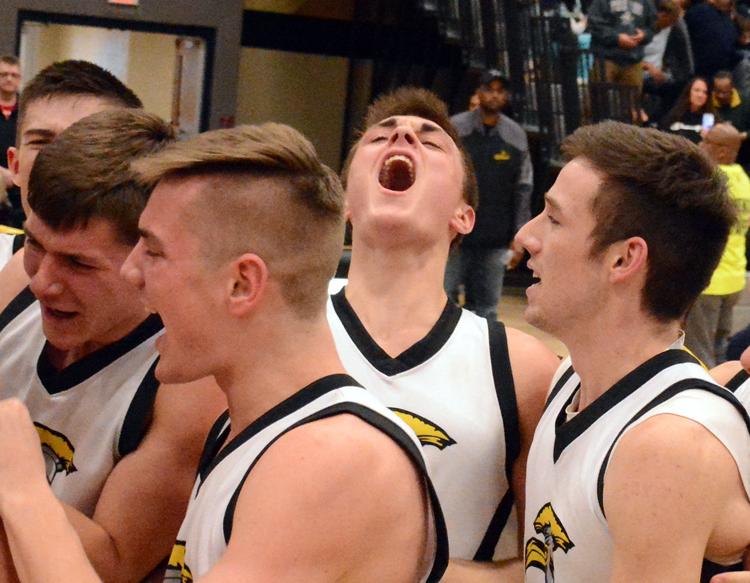 Marcus Domask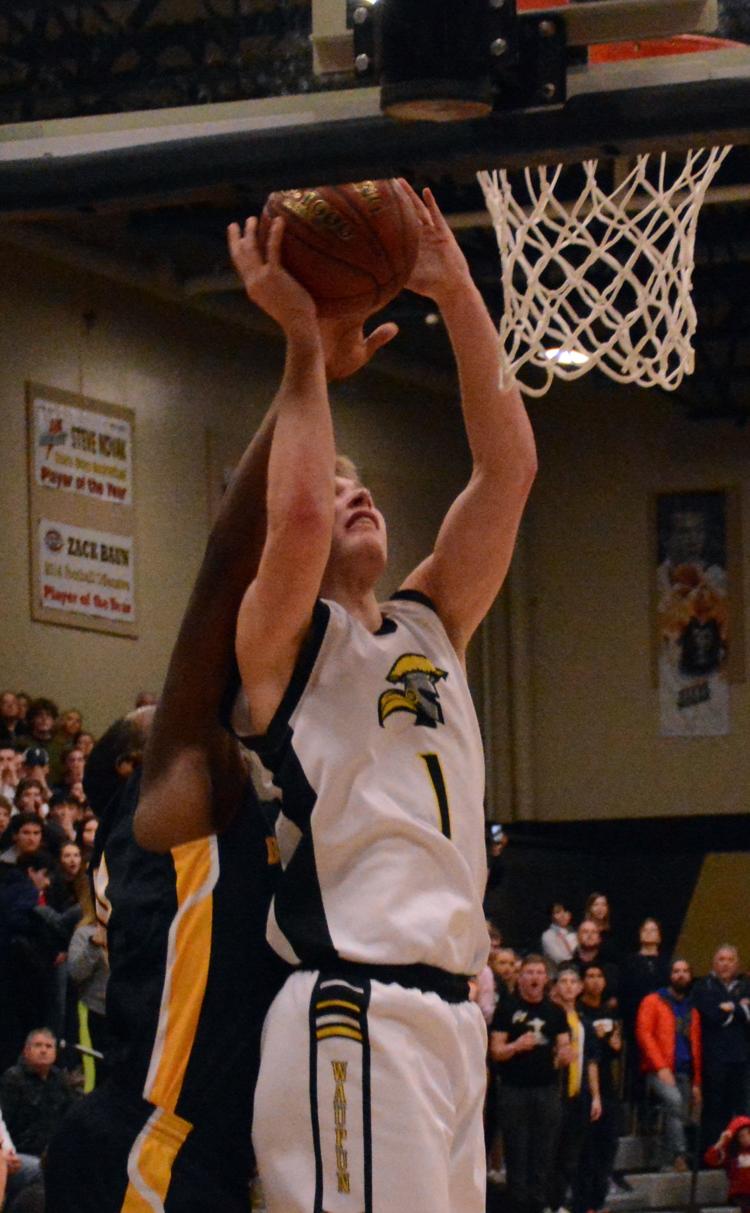 Dan Domask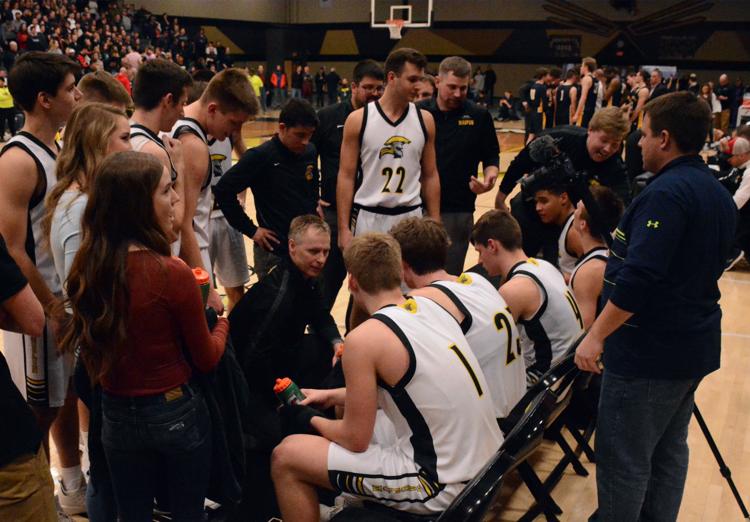 Waupun celebrating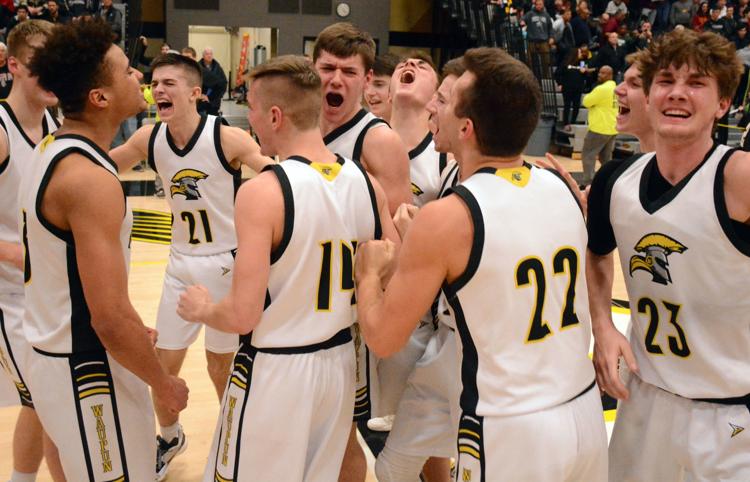 Waupun celebrating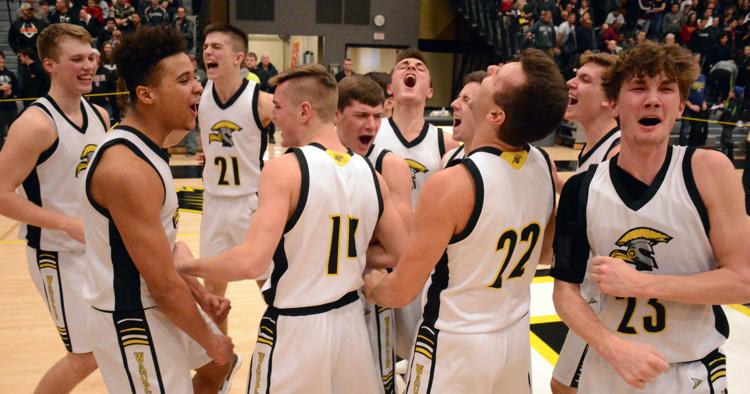 Reece Homan celebrating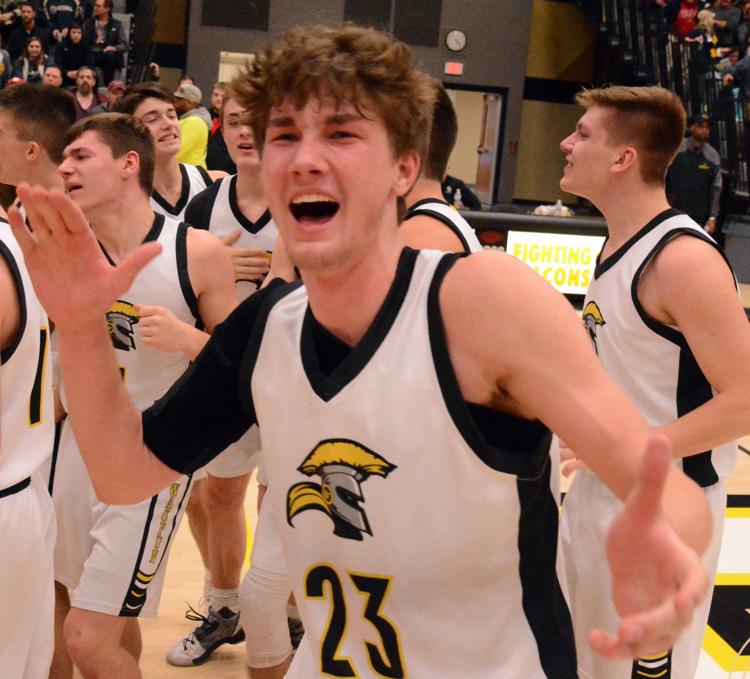 Pat Clarey
Waupun celebrating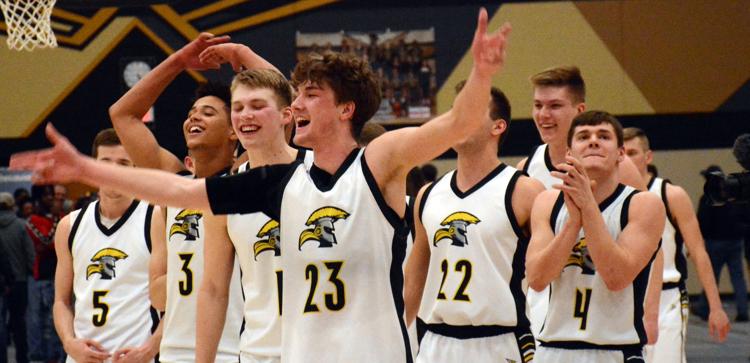 Marcus and Dan Domask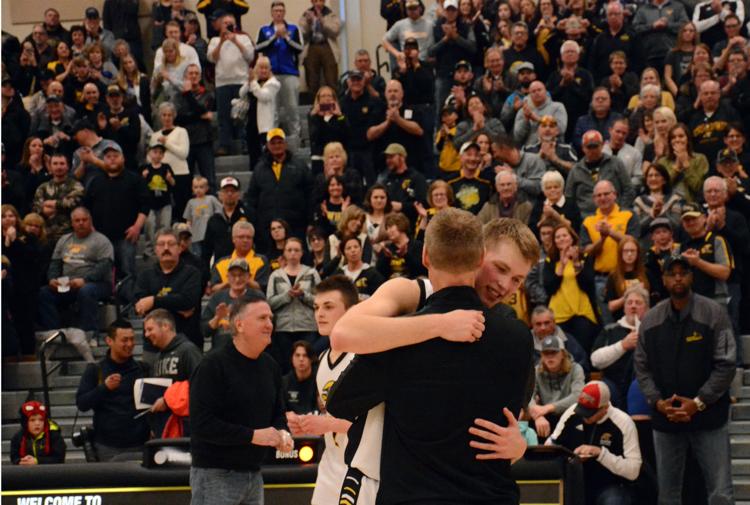 Marcus Domask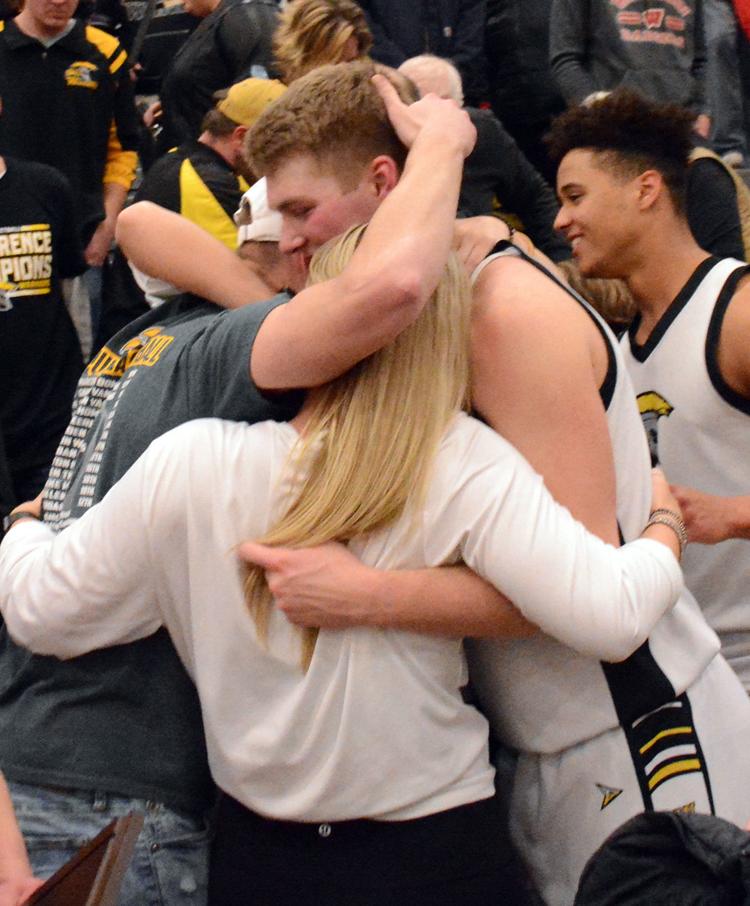 Waupun celebrating
Waupun celebrating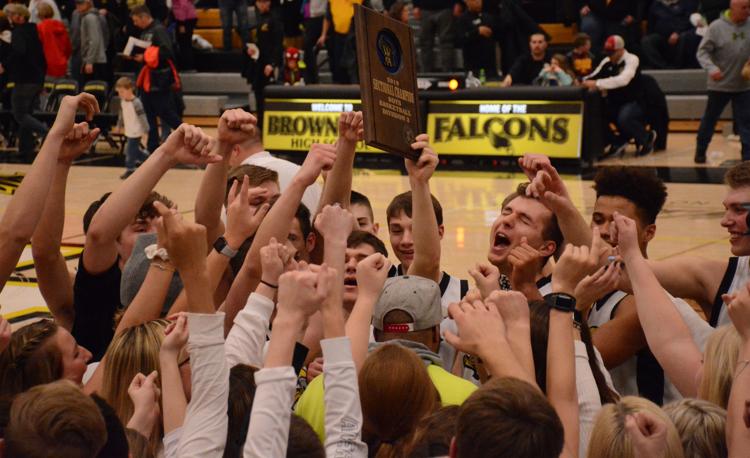 Waupun celebrating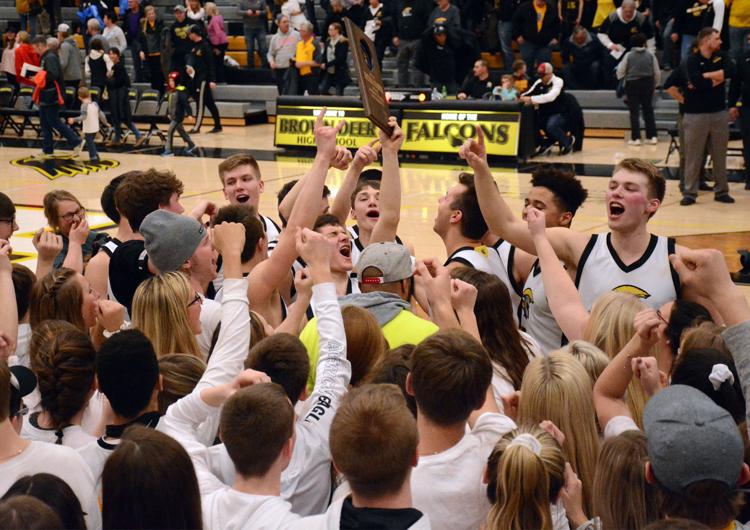 Quintin Winterfeldt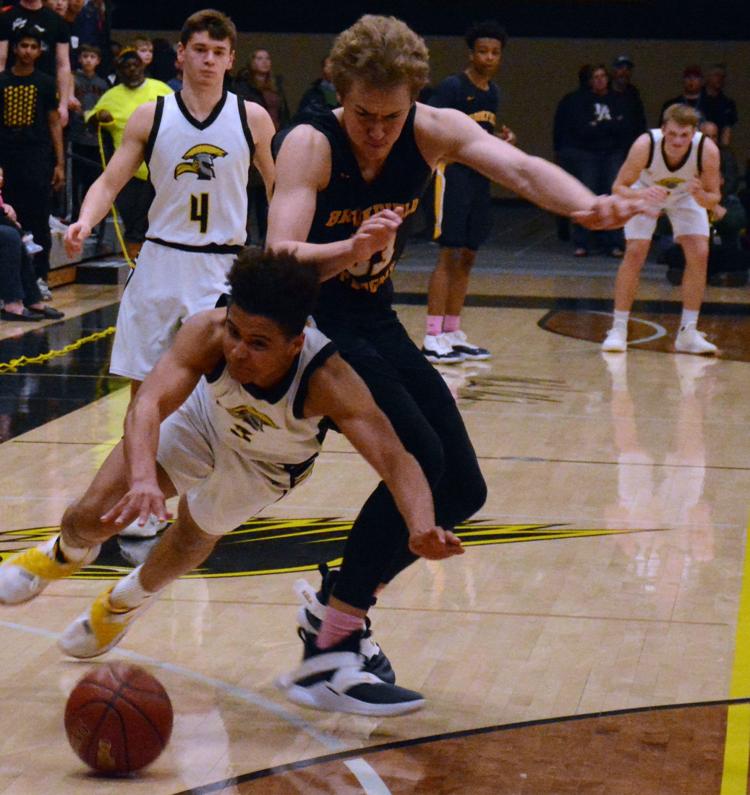 Karin Spanbauer.jpg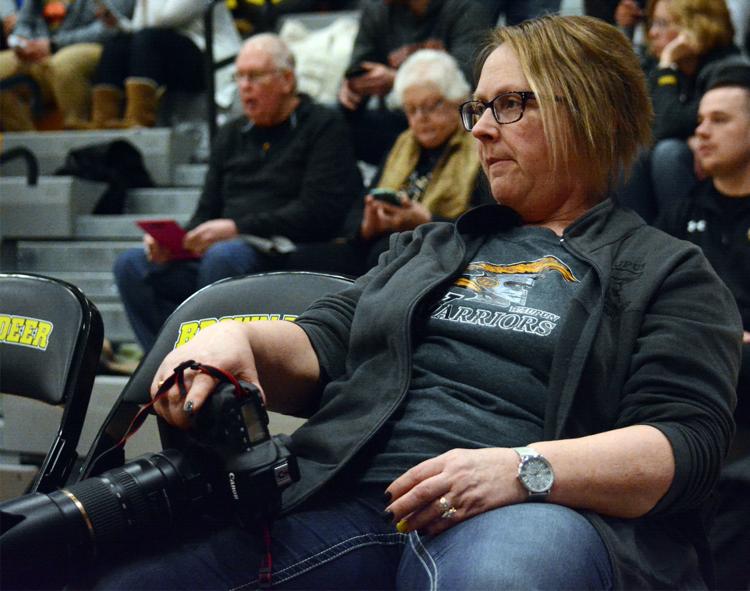 WAUPUN 64, BROOKFIELD ACADEMY 58</&hspag3>
Brookfield Academy 27 31 — 58
BROOKFIELD ACADEMY — Humphrey 4 1-1 9, Clarey 5 1-1 15, Leach 2 0-0 4, Kunnert 7 2-3 17, Landers 5 2-4 13. Totals 23 6-9 58.
WAUPUN — Domask 7 9-13 25, VandeZande 5 0-1 11, Homan 8 0-0 16, Winterfeldt 2 3-6 8, Keach 0 2-2 2, Collien 1 0-0 2. Totals 23 14-22 64.
3-point goals — BA 6 (Clarey 4, Kunnert 1, Landers 1), W 4 (Domask 2, VandeZande 1, Winterfeldt 1). Total fouls — W 12, BA 0.